Ron Carroll – 7 Tracks Which Massively Influenced My Career (LV Legends)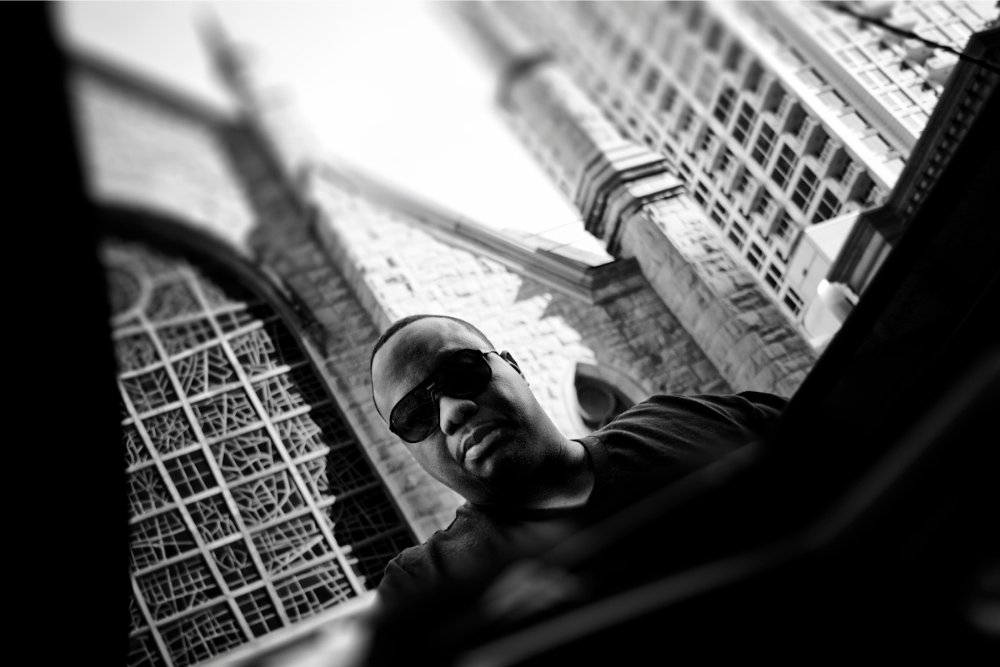 Hailing from Chicago Ron Carroll is a name which resonates throughout the history of house music. He is a writer, producer, vocalist and a hugely loved DJ who's music has touched every corner of the globe. Releasing records since the early 90's he's an artist who helped craft the sound coming out of Chicago which would influence a generation of producers.
Ron is behind some of the all time evergreen classics which have helped shape the sound of our scene including Lucky Star with SuperFunk, What A Wonderful World with Bob Sinclar & Axwell, Back Together with Hardsoul and his 2007 party classic Walking The Street.
Across the years he has collaborated with the cream of the electronic world including Mike Dunn, DJ Pope, E-Smoove, Phil Hooton, Cece Peniston, Jay-J, Terry Hunter, Inaya Day, Robin S. The list is endless, indeed if you check his release profile over on Traxsource it runs at some 150 pages.
This hectic and constant release schedule has seen Ron booked at events all over the globe from the coolest clubs to the biggest festivals appearing regularly throughout Europe, Asia, Australia and Middle East.
Nearly three decades on from his first release Ron Carroll is still in huge demand. Ron's latest release Fever see's him team up with the UK's Midnight Riot who have been having their own purple patch over the last couple of years firmly establishing themselves as one of the finest disco labels on the planet right now.
Fever is an essential slice of disco edged house music coming in both it's original form and with a sublime mix from label boss Yam Who's Questlife project adding some extra boogie bounce. It's a track which lands with a wonderfully hooky earworm vocal effortlessly emanating that essential feel-good essence which it's safe to say is most definitely required in 2020. Fever has already crashed straight into the top 10 over on Traxsource after only a couple of days on release so it's safe to say it's looking like another big release for both Ron and Midnight Riot.
You can check it below and grab it right now as a Traxsource exclusive via: https://www.traxsource.com/title/1425102/fever
To celebrate the release we asked Ron Carroll to put together some of the tracks which have influenced him over the years. You can expect tracks which were spun by Frankie Knuckles and Ron Hardy as Ron was finding his feet in the club scene along with the smoothest of house tracks which have inspired him in his own career. It's a wonderful selection of music from one of house music's finest.
Ron Carroll – 7 Tracks Which Massively Influenced My Career (LV Legends)
01: Candi Staton – Victim
Going to the Disco's when I was young going to see Frankie Knuckles, this song embodied so much emotion. Watching people hands up and singing along was magical.
02: Debbie Jacobs – Don't You Want My Love
A massive Disco classic, I used to hear Ron Hardy smash this to death. It made me fall in love with club life.
03: Gaznevada – I C Love Affair
A perfect way to end a night a sweat and screams.. The light's would come on and everyone is still moving to the vibe.
04: Club Ice – Manhassett (Larry Heard Space Remix)
I could go on with Disco all day, but this track in the 90's embodied that atmospheric soul.
05: Shaun Escoffery – Days Like This
Amazing tune that will be a lifetime dance floor classic. My respect for it will always be there.
06: Meli'sa Morgan – Still In Love
I remember Louie Vega playing this at Sound Factory Bar in NY, and the crying faces on the floor, made this an everlasting Classic to me. Masters at Work = Genius
07: Cajmere feat. Dajae "Brighter Days" (Underground Goodie Mix)
A track from Chicago that will last for 100 years. Big Tune!!
You can grab it right now as a Traxsource exclusive via: https://www.traxsource.com/title/1425102/fever
For more info on Ron Carroll check:
Ron Carroll Facebook: https://www.facebook.com/RonCarrollBMC/
Ron Carroll Soundcloud: https://soundcloud.com/roncarroll
Midnight Riot Facebook: https://www.facebook.com/MidnightRiotRecords/
Midnight Riot Soundcloud: https://soundcloud.com/midnight-riot-records
Love this? Check out more LV Legends features HERE
Like what you hear? To buy us a coffee and help support LV Online via Ko-FI click

HERE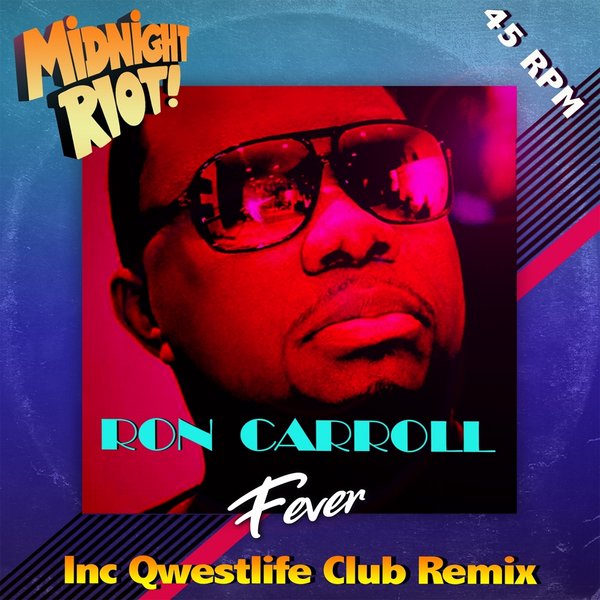 Tags:
Midnight Riot
,
Ron Carroll