Child of the Parish – Before The Moment's Gone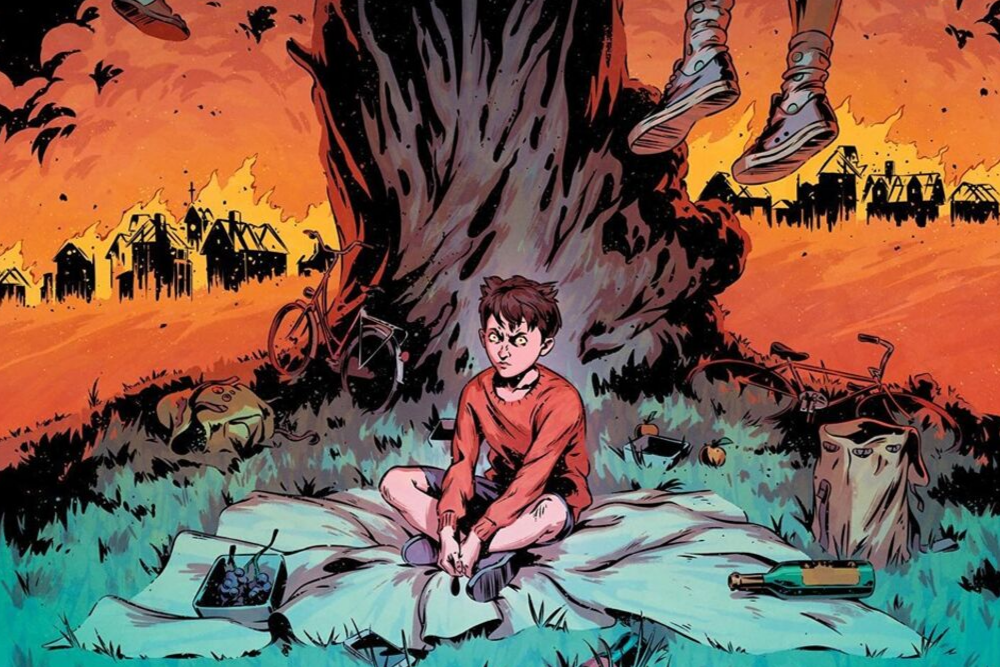 Child of the Parish – Before The Moment's Gone
This is a really interesting project from Ben Vella and his brother Tom Vella under the moniker Child of the Parish. Together they are putting together a audio-visual graphic novel which also features the incredible artwork of Pius Bak.
Judging by the standard of the this first single it's a going to be a wonderful project, the single is beautifully warm and engaging, packed with sublime harmonies and superb guitar work. It leaps out against the multitude of paint by numbers cheese pop Nu Disco which has flooded the airwaves of late. This is music with real depth and effortless class.
The early art work is wonderfully rendered too, it's bright and engaging, a fascinating insight into how the whole project might turn out.
By all accounts it's been picked up by Fifa 20 as well so if that's true expect this one to hit a huge audience when that drops later this week.
For more info on Child of the Parrish check:
Facebook: https://www.facebook.com/childoftheparish/
Soundcloud: https://soundcloud.com/cotpband
Tags:
Child of the Parrish
,
nu disco
,
Pius Bak