John Morales – All Q'd Up (Vol. II) Review & Premier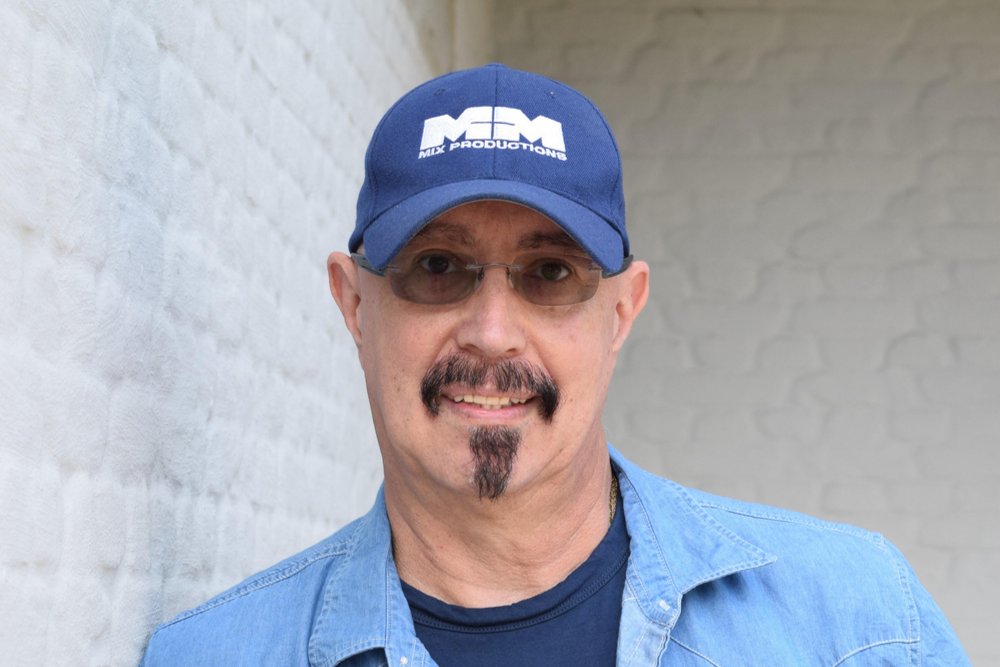 John Morales – All Q'd Up (Vol. II) Review & Premier
Make no mistake John Morales is a colossus of the disco scene. Irrespective of whether you know his name off by heart or not you have heard his music, you have danced to his music and you have sung along to his music time and again on the radio. As part of the production duo M&M he was responsible more than 650 mixes for some of the luminaries of the 80's & 90's music scenes. His work included production with Jocelyn Brown, Tina Turner, The Rolling Stones, Aretha Franklin, Candi Staton, James Brown & Marvin Gaye.
His smooth, warm and undeniably funky remix style has left an indelible mark on the scene influencing many who came after him. Thankfully John is as busy as he ever was creating brilliant work to light up the worlds dancefloors again today. We spoke to John recently about his career. It's a fascinating interview packed with brilliant music. We chatted about his studio, the 70's & 80's in New York and studio tips. You can check it out in full HERE.
His most recent release is a 13 track compilation All Q'd Up (Vol. II) for DJ Spen's Quantize label. It features a superb selection of his original productions alongside his remixes of some of the biggest players from the scene. It is an album bubbling with that John Morales trademark smooth disco sound.
The album kicks off with a cover version of Terry Wells disco classic I'm Giving All My Love with the UK's Natasha Watts on vocals. It's a real scene setter for the whole album. Warm, funky and undeniably dance-able. This is a track which will be gracing DJ sets across the globe as we leave 2019 behind and far beyond.
Following up is another rework of a classic as John re-interprets Spencer Morales I Need Your Lovin'. It's another ear worm vocal which resonates from across the years. Brilliant strings abound here, perfectly complimenting a powerful vocal and ever so funky bassline.
This is an album packed with highlights and classic vocals. His rework of Susu Bobien vs Loleatta Holloway Love Sensation adds perfectly to this tracks undeniable classic credentials. He brings it boogieing perfectly up to the 2019 dancefloor where it will entrance yet another generation of clubbers.
Velvet lyrical bliss abounds on his rework of Jean Carne's timeless anthem Was That All It Was with Thommy Davis and featuring Richard Burton. This one of course has that wonderful Philly feel to it. The original was recorded in the legendary Sigma Sound Studios. It's a sound which John has harnessed beautifully and this one has been a big dancefloor favourite in Le Visiteur sets of late.
Our premier today see's John jump on DJ Spen & Tasha LaRae's ever so tasty rework of Angie Stones classic Wish I Didn't Miss You. He adds some brilliant dancefloor nous to this wonderfully emotive song. It's a vocal that we have all related to at some point or another. Sheer soulful bliss.
Soulista's Addicted is another classy track. Big basslines, super smooth keys and a monster percussion breakdown keep those feet moving throughout.
This is an album packed with disco soul converted beautifully for the 2019 dancefloor. It's ever so easy to see with production this good why John Morales has been such a major influence on the scene and will be for years to come.
For more info on John Morales check:
Facebook: https://www.facebook.com/John-Morales-230746626983955/
Soundcloud: https://soundcloud.com/john-morales
Website: www.johnMoralesmix.com
John Morales All Q'd Up Volume II is available now from Traxsource: https://www.traxsource.com/title/1201919/all-qd-up-vol-ii-deluxe-edition
Tags:
disco house
,
dj spen
,
john morales
,
LV Premier
,
Quantize
,
Tasha LaRae