LV Premier – Those Guys From Athens – Burnin' Up [Too Slow To Disco]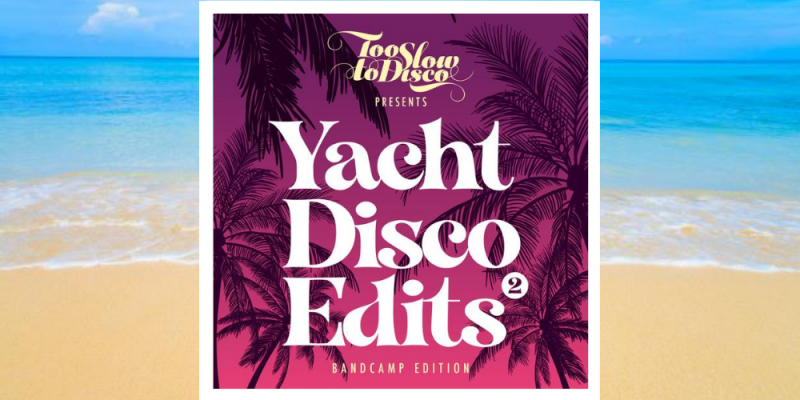 LV Premier – Those Guys From Athens – Burnin' Up [Too Slow To Disco]
Following up their well loved bandcamp compilation Yacht Disco Edits with Volume 2, Too Slow To Disco have assembled another tour de force of production heavyweights.
As you can imagine the compilation lands somewhere slightly north of horizontal and is perfect for the current heatwave which Europe is seeing. Poolside chill and, for those lucky enough to have a yacht, deck sunbathing just got it's perfect soundtrack.
Weighing in at 24 tracks long the album features some of Le Visiteur Online's favourite artists including Luxxury, Jack Tennis, Ferdinand Debeaufort, DoctorSoul, Mikeandtess, Vibes4YourSoul & Pete Le Freq.
There are classy entries from established artists and newcomers alike. Safe to say some heavy A&R has gone into the creation of this album.
Our premier today see's relative scene newcomers Those Guys From Athens helping cement their burgeoning reputation by following up their superb Midnight Riot EP with a divine slice of laid back soul infused disco in Burnin' Up. First up on the album it's none-the-less one of the highlights. Other divine soulful moments come from DJ S and Ferdinand Debeaufort
The album packs in everything from 70's guilty pleasures to 80's gems and smooth instrumentals to hip hop re-imagined for those laid-back moments.
As the album progresses so does on occasion the BPM with Pete Le Freq's Fine Brown Frame standing out as a track which could easily make the transition from the Yacht deck to the dancefloor.
There are also some really interesting reworks Luxxury's Go Back, Jack is one of the stand outs on this accord as is Dice NZ's ever so smooth Hammond re-imagining of the Taxi theme.
Another superb compilation from a label which is really making 2020 it's own.
Grab the EP from: https://tooslowtodisco.bandcamp.com/album/too-slow-to-disco-yacht-disco-edits-vol-2-bandcamp-only-5
For more info check:
Those Guys From Athens Facebook: https://www.facebook.com/thoseguysfromathens/
Those Guys From Athens Soundcloud: https://soundcloud.com/thoseguysfromathens
Too Slow To Disco Facebook: https://www.facebook.com/tooslowtodisco
Too Slow To Disco Soundcloud: https://soundcloud.com/tooslowtodisco
Tags:
disco
,
Those Guys From Athens
,
Too Slow To Disco
,
Yacht Disco