Norm De Plume: Top 10 Disco Heroes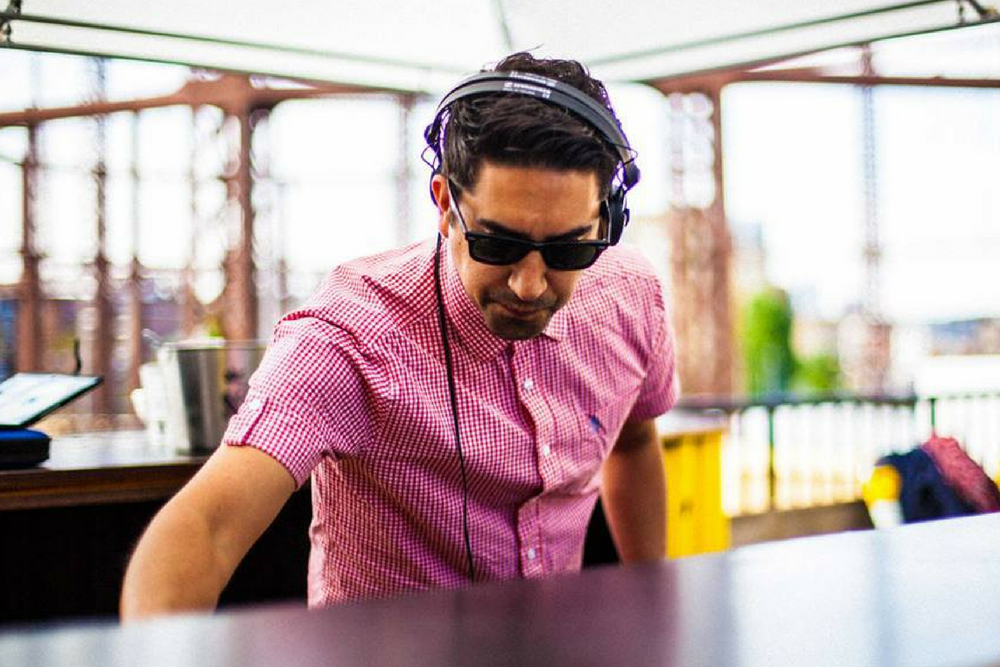 Norm De Plume: Top 10 Disco Heroes

Norm De Plume has been building a rock solid reputation for himself over the last few years as a DJ and producer of excellent taste and ability. Originally from London he is now based out in Sydney where he runs his own vinyl-only label 'Plumage' and Sydney's 1st Audiophile warehouse party 'Peaches & Prunes'.
An avid record collector he has been collecting for 20 years and plays mostly vinyl in his sets. As an artist he has released on some of the coolest labels out there including Kolour, Black Riot and Jimpsters Delusions of Grandeur for whom he also works and hosts their podcast.
Norm's releases are a combination of deep and dubby house with very distinct disco overtones It's a style which shines through in his superb 'Castlecrag EP' on Delusions of Grandeur which drops this week on vinyl and the following on digital. The EP features 2 original tracks and a superb remix from the in form Folamour.
Citing Ron Hardy as a huge influence on his career we posed him the not so simple question of who are his Top 10 Disco Heroes and he has drawn up fascinating list with some very tasty reference tracks.
To check out and buy the Castlecrag EP via Juno Click HERE
1. Ron Hardy
Ron Hardy is better known (along side Frankie Knuckles) as one of the original architects of house music, but Hardy span R&B and disco for several years on the west coast before he took up his residency at the Muzic Box in Chicago. Even at the Muzic Box he also played a large amount of Disco and R&B music alongside the early house of the day. His own edits played from a cassette deck and a reel to reel machine also featured heavily in his sets. (Many of those original recordings were later re-visited by the likes of Theo Parrish and DJ Harvey who put their own stamp on them). This to me is the greatest ever disco edit. Ron Hardy's chopped up version of Shep Pettibone's mix of First Choice: "Let No Man Put Us Under". Is this Disco, or is this House? You decide…
2. David Mancuso
The contribution and influence Mancuso had and continues to have on the world of dance music can not be over-stated. He practically created what we now consider to be the modern dance party, and (unintentionally) designed the blue print for the modern nightclub. He was also playing music to dance to, for his friends in his NYC loft long before the genre had even been invented or given it's name. One of the original purveyors of hi-fidelity sound, Mancuso not only presented music as it was meant to be heard (through a very high quality, neutral, analogue sound system) he also abandoned mixing fairly early on to pursue his firm ideology that the recording was not meant to be disturbed or altered in any way. He also preferred to think of himself as a musical host and not a DJ. The dancers and the participants at the party were just as important if not more important than the person playing the records. It was never about himself, it was about sharing moments of joy with the people around him. The Blackbyrds: "Walking In Rhythm" was and remains a firm favourite at the Loft:
3. Loleatta Holloway
She became one of the most sampled artists of the disco era and has been sampled in house music alone over 300 times. Sadly she remained and remains to this day widely uncredited on many of these recordings and never really enjoyed the stardom and notoriety that she deserved during her lifetime. The Walter Gibbons 12" mix of "Catch Me On The Rebound" is the perfect example of the guttural beauty that gave her voice it's special and inimitable quality . Rest in power Mrs. Holloway.
4. Rinder & Lewis
The duo behind many quality disco productions and different artist monikers of the mid-late 1970s. As multi-instrumentalists, they wrote, performed, and recorded all the music themselves, adding vocalists as and when required. Their jazz training and production style gave them a distinctive sound which was steeped in high quality recording, and sophisticated arrangements. They entered cosmic territory stylistically with recordings like "Lust" from their 1977 album "Seven Deadly Sins" and "Cocomotion" the title track of their LP under the El Coco moniker in the same year, both of which sound and feel at certain points like disco pre-cusors of deep house music.
5. Jocelyn Brown
Best known for "Somebody Else's Guy" which became a firm favourite of Ron Hardy's at the Muzic Box, Jocelyn Brown an extremely versatile vocalist has continued to record R&B, Disco, Pop, and House records from 1979 to this day. In 1980 she was the lead vocalist on Cerrone's 7th album recording the incredible title track: "You Are The One" and the wonderful "Hooked On You". She also went on to be heavily involved with the Masters At Work, particularly their seminal Nuyorican Soul LP in 1996 on which she sang lead vocals on "It's Alright I Feel It" & "I am The Black Gold Of The Sun". A huge presence behind the microphone and an instantly recognisable voice combining power and beauty, its impossible to imagine Disco and House without her invaluable contribution.
6. Dexter Wansel
The Philadelphia-born keyboardist, songwriter, arranger and producer is in-directly responsible for two of my favourite house records. Firstly Global Communication: The Way (Secret Ingredients Mix) (1996) used the seminal: "The Sweetest Pain" which snipped and chopped Terri Wells amazing vocals. Years later (2012) Andres used "Time Is The Teacher" from Wansel's 1978 LP "Voyager" for his deep house classic "New For U". It's no coincidence these two records became seminal deep house tracks. Dexter Wansel's compositions, arrangements and recordings (used as the source material) are luscious and soulful in their own right. He remains one of the most important composers and producers who blended soul, jazz and disco.
7. George Benson
Another musician from the jazz tradition who moved into disco in an incredible way in the 70s. A hugely talented guitarist, vocalist and composer. The extended 12" version of "Love Ballad" is and remains one of my favourite disco cover versions.(The original a ballad, recorded by L.T.D.) It's also been sampled by later house records and it received a brilliant re-working by Joey Negro in 2016, which utilised the original master tapes. Then there's "Love X Love" from the 1980 "Give Me The Night" LP. Another heavily sampled record for it's clean and powerful production, bassline and super-lift-able rhythm guitar licks.
8. Change
The Italian disco-soul group, based in Bologna, founded by songwriters-producers Jacques Fred Petrus and Mauro Malavasi. Luther Vandross, James Robinson, Jocelyn Brown and Deborah Cooper all featured as lead vocalists between 1980 and 1985. "A Lover's Holiday" was the stand out single from their 1st album "The Glow Of Love" and became a firm favourite of David Mancuso's at The Loft & Larry Levan's at The Paradise Garage. A Lovers Holiday is my go to mid-tempo record when I want to lift the dance floor.
9. Candi Staton
A soul, R&B, and disco giant, Candi Staton has enjoyed a prolific recording career starting in 1970. There are the more obvious (but no less brilliant) hits: "Young Hearts Run Free" & "You Got The Love" but my favourite cuts are the lesser known "Listen To The Music" from the "Music Speaks Louder Than Words" LP and the incredible 12" version of "When You Wake Up Tomorrow" with it's long, percussive intro beats, stunning arrangement, and amazing vocal performance from the women herself.
10. Gwen McGrae
Probably in my top 5 disco tracks of all time is the 1982 club remix of "Keep The Fire Burning". This track has been remixed, reworked and sampled so many times, but you just can't ever beat this 1982 12" version. Nothing needs to be done to it. It's the best, definitive version and don't let anyone tell you any different! Also a firm favourite of mine when I want to drop the tempo is the incredible "90% Of Me Is You". Gwen McGrae is another female artist who's incredible voice combined perfectly with stunning rhythm sections and amazing arrangements.
For more info on Norm De Plume and Delusions of Grandeur Check:
https://www.facebook.com/NormDePlumage/
https://soundcloud.com/norm-de-plume
https://www.facebook.com/Delusions-of-Grandeur-337255673024451/
https://soundcloud.com/delusionsofgrandeur
Tags:
candi staton
,
change
,
david mancuso
,
Delusions of Grandeur
,
dexter wansel
,
disco
,
george benson
,
gwen mcrae
,
joecelyn brown
,
loleatta holloway
,
norm de plume
,
rinder & lewis
,
ron hardy