Faze Action's 10 Balearic Gems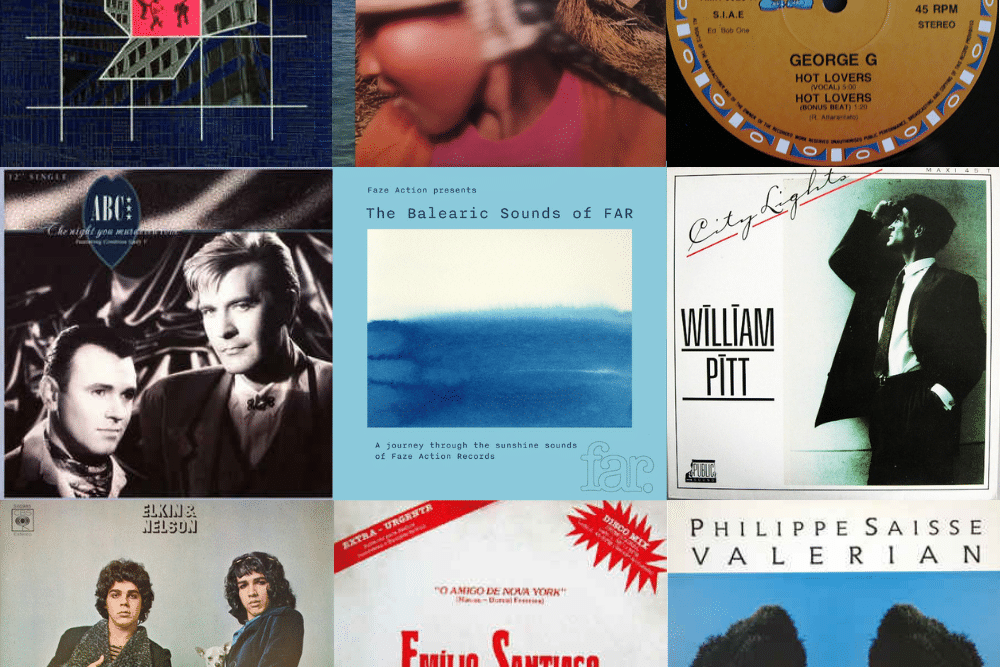 Faze Action's 10 Balearic Gems
With the UK governments announcement that the Balearic islands are now on their near fabled Green list for holiday destinations it's seems particularly timely that UK producers Faze Action have pulled together a rather sublime collection The Balearic Sounds Of FAR which landed on digital today via the Faze Action Records Bandcamp.
Featuring tracks and remixes from Faze Action, Rudy's Midnight Machine, Willie Graff, Max Essa, Zeke Manyika, A Vision of Panorama and Micky Milan it comprises 12 sun soaked gems perfect for those lazy afternoons on the beach and sunset sets. Just add sun and cocktails for that perfect Balearic vibe. The album is full of highlights but the Faze Action edit of Micky Milan 80's French boogie bomb C'est Une Bombe has verve aplenty. Meanwhile Rudy's Midnight Machine's Body Wave is laidback synth bliss and Faze Action & Zeke Manyika's Mangwana as remixed by Vision Of Panorama sounds like it was made for that speedboat trip to Formentera.
Every track on offer here is divine and they all fit together for an album which is as near to perfect as you can imagine.
It's out on digital right now via: https://fazeactionrecords.bandcamp.com/album/faze-action-present-the-balearic-sounds-of-far
with the vinyl release following on later in the year: https://juno.co.uk/products/faze-action-presents-the-balearic-sounds-of/835414-01/
To celebrate the release we asked Faze Action to give us 10 perfect tracks that they would have on their own Balearic playlist. Make sure that you put these into your summer playlist and get ready for those long Ibiza days.
Faze Action's 10 Balearic Gems
1. Elkin & Nelson – Samba Samba.
We are huge fans of Elkin & Nelson, like most people we started with the more well known classic "Jibaro" but the energy of this track is infectious and never leaves our box.
There's some great footage of them doing it live on Spanish television somewhere on Youtube, it's well worth checking.
2. William Pitt – City Lights
Huge genre defining record that manages to create the essence of the Balearic sound.
3. Pat Metheny – Last Train Home
Gorgeous melodies and harmonies with Lyle Mays on keys beautiful timeless music.
4. Living in a Box – Living in a Box (Penthouse House Mix)
B side mix to this top 10 record from UK pop group circa 1985! a total one off record.
5. George G – Hot Lovers
Killer Italian pop/house hybrid record, instantly transports you to a Mediterranean disco with palm trees, cocktails and a sparkly crowd. It's well worth checking the Leo Zero and Pete Herbert edits.
6. David Simon – Transistor (Instrumental Mix)
French Balearic boogie warmth from the 80s made for dancing on a moonlit beach with the sand between your toes.
7. ABC – The Night You Murdered Love (The whole Story Mix)
We first heard this on a Leo Mas mix from Amnesia in 1987, Pure UK pop sound! This mix is slightly geared towards the dance floor including an ace rap from Roxane Shante
8. Emilio Santiago – O Amigo De Nova York
Brazilian music naturally conjures up images of sunshine and dancing and this record doesn't disappoint, it hasn't left the record box form a long time.
9. Phillip Saisse – God Son Paris
Laid back pool side moments from French pianist Phillip Saisse.
10. Faze Action/Zee Manyika – Chiiko
Sorry we had to include one of our own in the top 10 as its a personal fave of ours enjoy.
Grab Faze Action's The Balearic Sounds of FAR on digital now via: https://fazeactionrecords.bandcamp.com/album/faze-action-present-the-balearic-sounds-of-far
For more info check:
Faze Action Facebook: https://www.facebook.com/FazeAction/
Faze Action Soundcloud: https://soundcloud.com/fazeaction
Faze Action Instagram: https://www.instagram.com/faze_action
Faze Action Twitter: https://twitter.com/Faze_Action_
Love this, check out more Balearic vibes HERE
Like what you hear? To help support LV Online buy us a coffee via Ko-FI. Click HERE
Tags:
ABC
,
balearic
,
David Simon
,
Elkin & Nelson
,
Emilio Santiago
,
Faze Action
,
George G
,
Living in a Box
,
Pat Metheny
,
Phillip Saisse
,
William Pitt