My Story
My name is John Hutchison and this is the story behind Le Visiteur …
Where we are now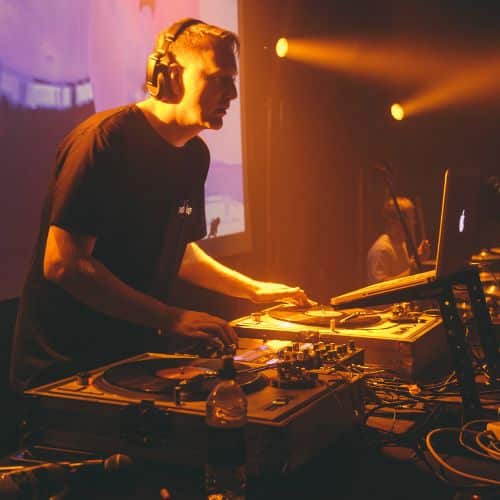 As Le Visiteur I am a DJ, producer, writer, blogger, and longtime in-flight content provider for British Airways. I have released music with Midnight Riot, Hot Digits, Spirit Soul, Armada, Spinnin', Chop Shop, King Street, Nite Grooves and many more great labels.
Along the way I have had support from Radio 1, The Blessed Madonna, The Craig Charles Funk & Soul Show, Kiss FM, Triple J, Fatboy Slim and have achieved multiple top 10 hits on Beatport, Juno & Traxsource as well as millions of streams on Soundcloud and Spotify.
I am a quarterly resident with the award winning Spin City Radio Show and have the good fortune to DJ all over. I'm signed to the excellent Unity Agency alongside some of the finest Disco DJ's out there. To book me for one of your events you can enquire (please do) via paul@theunityagency.co.uk.
It's safe to say that I know my way around a DJ booth as you will discover below. Here goes …
A few years back I decided to start a blog to share my love of disco and house and at that point I couldn't have known that Le Visiteur Online would take on a life of it's own, going over 2000 posts deep and firmly establishing itself as the go-to site for all things Disco, Nu Disco, Boogie and House. LV Online has built up a loyal following from all corners of the globe, receiving thousands of unique visitors every week with an especially voracious readership in the UK, Western Europe and the US.
LV Online specialises in premieres, mixes and interviews with some of the hottest names on the scene, featuring scene legends alongside the very best in up and coming artists. With regular contributions from Midnight Riot, Tropical Disco Records, Too Slow To Disco, Razor-N-Tape, Local Talk, Wolf Music and Heist Recordings LV Online has become a trusted source where readers return to time and again to stay up to date with the absolute best that the scene has to offer.
The ethos behind Le Visiteur is that we only share 'Music that spreads love and good times.'
How I got here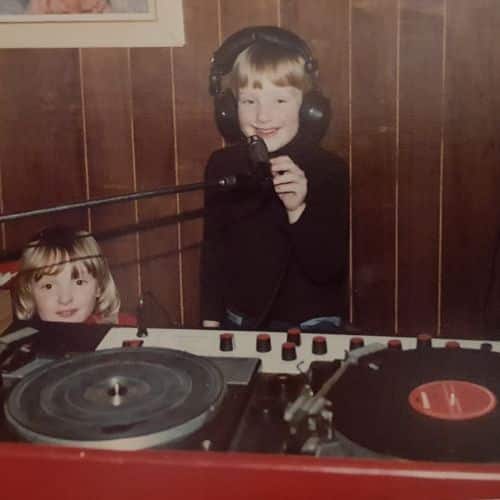 I was born and raised in beautiful Scotland before setting off to travel the world. From a small town on the East coast called Kirkcaldy, my family business was a pub called The Path Tavern. A well known and well-loved live music venue, my father and grandfather performed twice weekly there before turning it into a party venue.
The Path was equipped with some old school disco equipment and lights which saw action every week-end – and almost as much action from me when I got home from school each day.
A lively clientele combined with a well equipped juke box meant that there was no shortage of music to be heard. I started DJing in The Path at the tender age of 9, spinning Chic, Sister Sledge and Michael Jackson records mixed with Aretha Franklin, Otis Reading and 80's classics from The Clash, Talking Heads as well as some Ska from The Specials, Madness and The Selector. It was a key time in my musical upbringing which was thankfully encouraged by my parents. Although their patience was tested when I began a (mercifully short) love affair with hardcore rave and breakbeat (having recently listed a ton of these old records recently on Discogs I can fully understand why 😂)
School went mostly according to plan and I managed to get into Glasgow University and headed off there when I was 17. Student life in the 90's in Glasgow, what could possibly go wrong? Well, firstly choosing to study Archaeology and Medieval History seems in retrospect not my finest ever move, but it certainly gave me enough time to sample all that the city's nightclubs had to offer which I duly did.
I was still heading home every week to DJ at The Path as well as making my mark in the Glasgow clubs, where house music was in full flight. I held residencies in one of the city's first style bars, Bar Miro, as well as super-club Archaos, DJing to 2,000 people every Friday during the year Archaos won a prestigious European Club of the Year award. During this time I got deep into disco and house, building a sizeable record collection and started to develop a blossoming musical knowledge.
Spreading my wings
All good things have to end they say and after graduating as an Archaeologist, for some reason the job offers didn't fly in, so I headed abroad and travelled across Europe and Asia before spending time working in Hong Kong then moving to Australia. All the while never too far from a nightclub.
Eventually the money ran out and I headed back to Scotland to get a job and pick up DJing again, so that I could make enough money to leave again as quickly as possible and head to South America. Then a family tragedy struck and my father passed away at far too young an age. Following in the footsteps of two generations of Hutchison's, I took over The Path Tavern, which had become a little down on its luck by that point.
Over the next four years with my mum and sister helping out, I developed The Path into an all-singing, all-dancing music venue, being shortlisted for Scottish Music venue of the Year three times within four years, before finally being crowned the winner, beating off stiff competition from the likes of legendary Scottish venue King Tuts Wah Wah Hut.
I kept the music policy at The Path very open, hosting everything from Indie nights, Easy Listening nights, Hip Hop nights, House parties, non-stop live bands even comedy shows. Given that the venue only held 150 people we punched well above our weight pulling in everyone from Snow Patrol (several times) and KT Tunstall to The Supernaturals, Bert Jansch and The Selector.
Over and above the venue management and endless bar shifts, I also dabbled in running a record label and band management, with some great moments which took me on tours all over the UK. I DJ'd relentlessly at all of these events, both in the venue and on band tours, playing pretty much everything under the sun but especially disco, boogie and funk whenever I could, as well as big beat, house and indie. I developed into a real jack of all trades DJ, mashing up the most unlikely combinations of music. I'm not sure this small town in Scotland knew what hit it, but I had loads of fun.
My clubbing career
I never planned to spend my life in Kirkcaldy, so once the venue was doing well, we sold it and I moved across the water to Scotland's capital city, Edinburgh where I was soon DJing five nights a week alongside my partner in crime, another Fifer, Iain Gibson. Together we set up a club night called Tokyoblu which took off and ran for nine years, touring the best clubs in the city and beyond, including residencies in London, Glasgow, Aberdeen and Dundee. Tokyoblu was a club, a DJ duo but also a fully live band and together we toured festivals and played on New Year's Eve in Dubai. We ran hundreds of events in every underground club space we could find, as well as wacky venues like Edinburgh Dungeons and Princes Street Gardens.
Tokyoblu's first club gig was booked by my now wife, Niki, who was a nightclub manager at the time (and co-incidentally also the first person to bring 2ManyDJ's to Scotland). We spent our honeymoon at the Miami Winter Music Conference so she's definitely a kindred spirit. We now have two children Ian and Anna who also have excellent taste in music 😉.
Post-Tokyoblu I ran a number of club nights including one called Edit where I further developed my love of disco and the well loved Nightfilm with my friend Mighty Mouse, which had residencies in London and Edinburgh. It was through developing those club nights that Le Visiteur was born, during the hey day of Nu Disco where pretty much anything that couldn't be pigeonholed was fair game.
Over the years I've played alongside Kenny Dope, Roger Sanchez, Lindstrom, Greg Wilson, Mylo, Yuksek, Jazzy Jeff, Jazzie B, Alex Metric, Horse Meat Disco and countless others as well as sharing the stage with Massive Attack, Hercules and the Love Affair, Chic and a long list of legendary acts. Every one of these experiences topping up my musical knowledge and fuelling my passion even more.
A Le Visiteur DJ set now crams in disco old and new, classic house & disco jams, 80's electronica and the finest upfront tracks of today as I seek to create an electric atmosphere each and every time I stand behind the decks.
My extensive DJing career also means that I've sampled pretty much every piece of DJ equipment out there, have great knowledge on production software and running the blog means I know my way around digital marketing tools and software.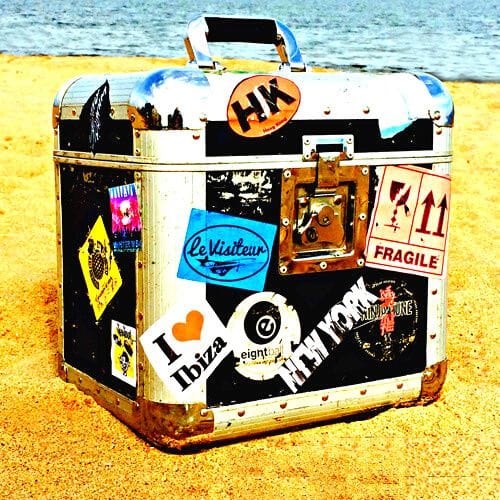 It's been an incredible journey. I've played all over the world from Hong Kong to Boston, Ibiza to The Cayman Islands and most points in between. I've been a warm up, resident, headliner and international DJ, VDJ and producer, pub owner, live music venue manager, booker, band manager, tour manager, band member, sound engineer, promoter and nightclub marketing manager. Alongside the music I have skills in many different aspects of digital marketing from email marketing and platform maintenance to social media management, brand development, writing, sound editing, video editing and pretty much every task you can imagine relating to venue and website management. Alongside running Le Visiteur Online and DJing I am now co-owner of a digital marketing agency with my wife, Niki. 
The first five years of Le Visiteur Online have flown in and I look forward to many more adventures to come. And I've still never been to South America, so if you're reading this and are based there, let's make it happen!
John Hutchison (Le Visiteur)
Want to listen to some Le Visiteur Mixes? Click HERE