Chillifunk Records Return – An interview with Lofty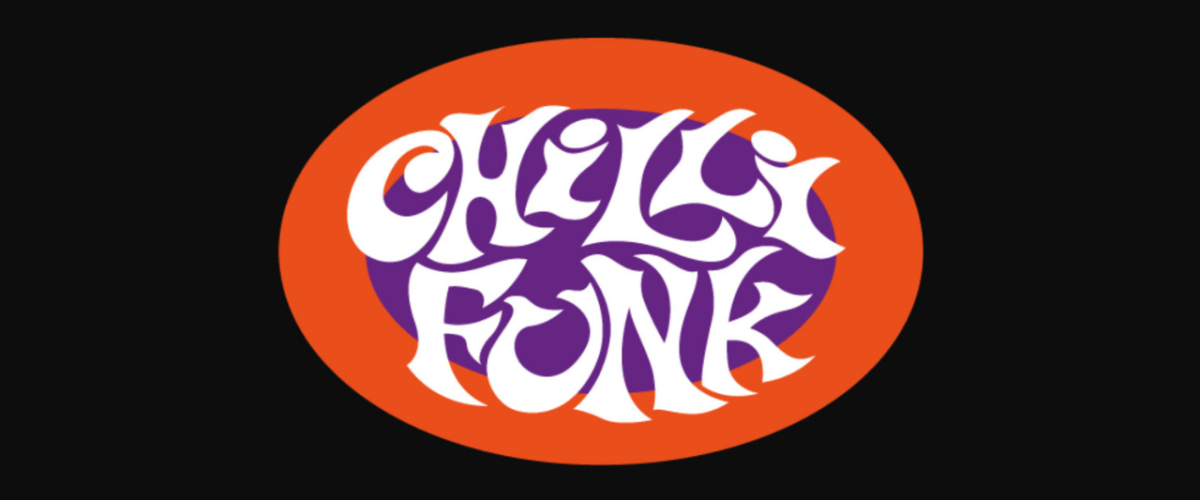 Chillifunk Records Return – an interview with Lofty
Like what you hear? To help support LV Online buy us a coffee via Ko-FI. Click HERE
After 15 years of silence, one of London's most loved iconic soulful dance imprints, Chillifunk Records, gets set to re-launch! Original Chillifunk boss Lofty has joined forces with fellow London based producer, Tom Davidson (Casa Devi), to bring back the quality soulful sound the Chillifunk brand is famous for. We check in for a chat with Lofty, who shares some fond stories from the label's rich history, its closure and it's exciting rebirth.
East West Connection, 'Once I've Been There' (incl. L+T Project and Iconix Mixes) will be released on Traxsource promo November 12th / Full release November 26th 2021 on Chillifunk Records: https://www.traxsource.com/artist/4454/eastwest-connection
Let's start by rewinding back to the early days when Chillifunk first launched, how did it all happen and what was your first release?
Chillifunk was started in 1996 by myself, Ben Mitchell and Ben's manager, Chris Hester. We had just released a record called the 'Chillifunk EP' on Xplicit vinyl under a new monica "Notenshun". Xplicit was one of the labels I ran out of the Flying Records record shop in Soho, where I worked. We thought Chillifunk was a great name, so we decided to start a new label. Ben at the time was also working with The Idjut Boys, Simon Lee (faze Action) and Diesel (Yellow Sox), as well as myself. Diesel was and still is an old friend, so we asked if he wanted to make a record for us and his 'D.S.L – Enfusion' was the first Chillifunk release. That's how it all started out, along with friends Danny Harrison (H-Man) and Dr Bob Jones, we just asked our mates if they wanted to get in the studio and start some new projects. The rest is history as they say!
You ran the label together with Dr Bob Jones for so many years, as well as producing and Djing together. What fond memories have you got to share?
Yeah, I have so many great memories working with Bob, he's such a legend and a great friend. I love Bob dearly. When myself and Ben went on different paths, I asked Bob to come on board as he was someone I had always looked up to. We had just connected (forgive the pun) in the studio whilst making 'The More I Get', and got on so well, I felt together we could really do something good musically. We were both used to running labels with small budgets and had similar tastes and passion for the music we loved. I had just taken the label on board within the Flying Records setup and was looking to take things to the next level with the support of Norman Merry behind the scenes. We had some great times making 'The More I Get' album along with Neil Cowley and the fantastic group of musicians who all became good friends. We had some amazing gigs at places like the Jazz Cafe with EWC live, including an impromptu performance from the legend Terry Callier (thanks to Adrian and Mira) that blew the roof off! We always had great gigs in Germany, especially Berlin (thanks to Werner and Sefty who really helped promote the Chillifunk label there); Basel and also Soul Sides in Cork (thanks to our amazing friends Andrea and Pierre); In fact, we had so many amazing times together all over the world, from Japan to Europe, the USA and UK.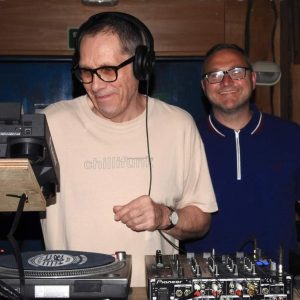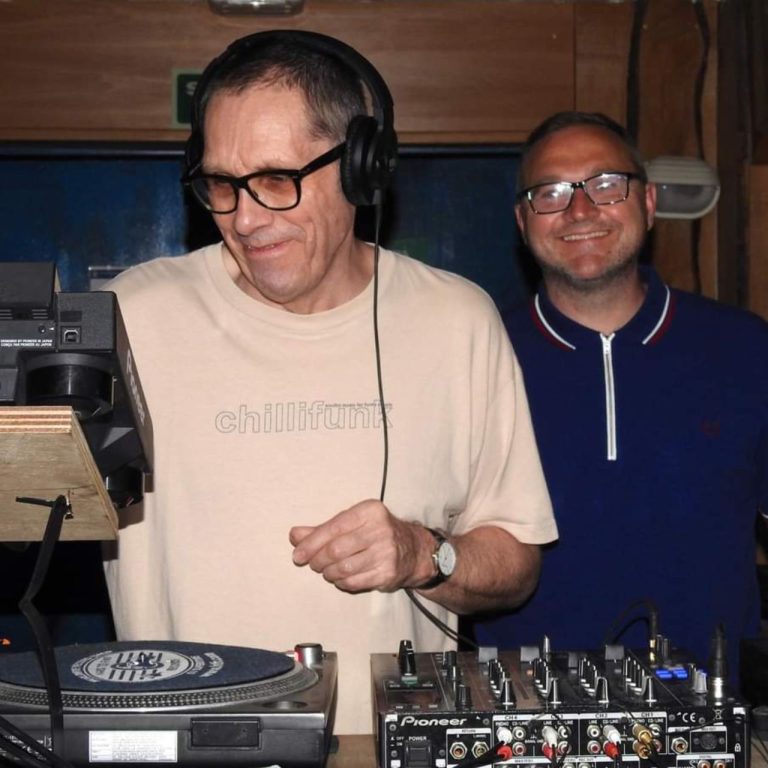 East West Connection
Together as East West Connection, who did what in the studio and which single was your biggest labour of love to make?
We were old school dj producers really. We had engineers such as Phil Kelsey, Dave Tyler and Tom Davidson, who helped craft our ideas and be our 'technical' department. We had Neil Cowley on keys, and we would come up with the drums, samples and ideas for the music, which Neil and the musicians bought to life and contributed so much to. One of our favourite times would be thinking of titles for records of which myself and Neil still laugh about till this day. "Cuppachino!!" Then with our DJ heads on we would work on the arrangements and mixes with studio guys such as Tom, to form records that ultimately we would have in our record boxes to play out. The music had to represent us and vice versa. I think we all put so much into "The More I Get" album, which I believe was our best work. Its hard to pick just one out.
Which are your favourite top 5 Chillifunk releases?
This is a question which I would say the answer would always change, as different records will pop into my mind depending how I'm feeling at the time. I don't want to put things above or below each other as every record played a part in our history. I would say today how I'm feeling my picks would be in no particular order.
Tkolia – Nkosi
Vanessa Freeman – Show Me
EWC feat Terry Callier – Tomorrow In Your Eyes
Nathan Haines – Right By Your Side
Verna Francis – Sunshine
If you ask me tomorrow it could be completely different!
And which is your own personal favourite release or remix on the label?
My favourites are actually the new ones we have just finished! I love looking forward, so they would have to be the 'Once I've Been There' remixes with Tom and Rupert, as well as the new Sandy Mill record called 'Socials' to be released 2022.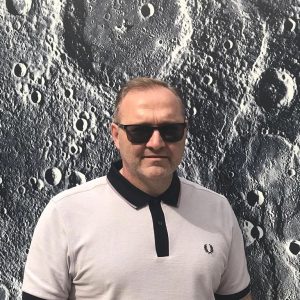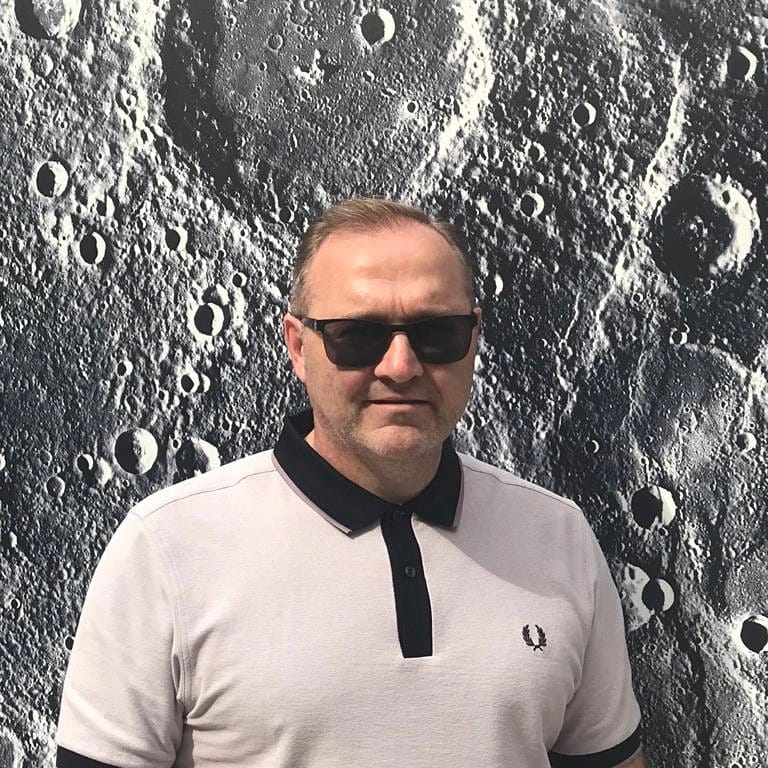 Lofty
You also worked very closely with much loved producer Phil Asher (RIP), who frequently released on Chillifunk. What did Phil bring to the Chillifunk sound and which records should we be hunting down?
Phil brought an incredible amount of love, warmth and passion for people, as well as his music. We loved working with him and bringing together his various projects with Nathan Haines, Verna Francis and Vanessa Freeman, to name a few. Phil was groundbreaking, so ahead of his time, so I would recommend you check out anything he did for us.
You can now find his collaboration albums with Nathan Haines, 'Sound Travels' and 'Squire For Hire', available on Papa Records. Genius.
So why did the label close and what have you been doing with yourself in the meantime, did you miss it?
The industry just flipped and the revenue streams just disappeared overnight. Downloads were not paid for and with DJ's and producers sharing masters effectively meant music became pretty much free to all. We took a big hit and I was burnt out, so I decided that it was time to knock it on the head. I actually fell out of love with music and went into civvy street. I did The Knowledge and became a cabbie and I also took my football coaching badges and became a manager / coach / mentor in youth football, working with kids and teenagers. I hung up my boots last year after 15 years. I loved spending time with my kids watching them grow and develop into amazing young people. Running their football teams was one of the most challenging and rewarding things I have done in my life! My daughter has also become an amazing dancer, so she got the music bug too, but in a different way. Its in the genes! I did not miss the music one bit, but now after reconnecting slowly but surely with old friends like Dean Thatcher, Bob Jones and Tom, I have got the bug again!
After a haitus for many years, what made you decide to relaunch Chillifunk after all this time?
Yes, we wound things down for the label in 2006 and in lockdown last year Tom asked me to help him with his Four Four Soul label. I wasn't working at the time and thought why not. So once we had got Four Four Soul set up digitally, I thought why not go back and get Chillifunk organised, so we could reach out to a new audience and see if what we did stood the test of time. We have been working with some old friends and some amazing new talent, it's exciting to look forward to Chillifunk continuing to evolve and grow after some time out.
So you've re-launched the label together with producer Tom Davidson, how did you both get together and how are you finding it being back in today's music industry so far?
Myself and Tom met many years ago whilst working on various projects. We used to use Tom's studio on many occasions and had stayed touch. We had a chat in lockdown whilst helping him out with his Four Four Soul label and our conversation turned to Chillifunk and how we could bring the two together. We also started Four Four Trax, so we have three labels now running in the same family.
It's a very different industry today and it was daunting in terms of how we can make things work without selling physical product like Chillifunk used to. Previously we predominantly sold 12 inch records and CD's, so we have spent a long time setting up our new distribution with Kudos, who understand today's markets and can maximise our potential in the digital and streaming world. We also spoke to friends who have labels such as Oli at Reel people Music and Ashley and Jo at Ramrock, and was very grateful to get an idea of how things work today. We are really excited to see where we are a year down the line.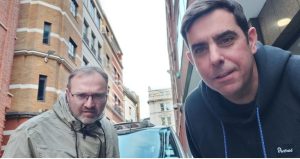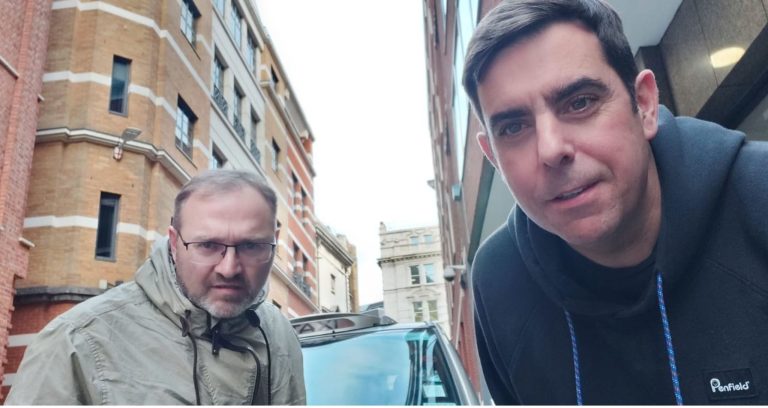 Lofty & Tom
Your new release 'Once I've Been There' from East West Connection features Pete Trotman and includes L+T Project and Iconix Mixes, what can we expect to hear?
There are remixes from myself and Tom's 'L and T Project' – a Philly Disco rework using the some great samples and new drums, as well as the amazing vocals of Pete Trotman. There's a more subtle house mix with guitars and a jazzier feel in the shape of the 'Common Soul mix'. Also, its been great to work with my old friend, DJ and fellow London Cabbie, Rupert Osmond (famous for his Garage City residency back in the day). We go under the Iconix moniker with a deeper, percussive, afro feel to our mixes. The Red line dub is a nod to the days of the Morales Red Zone dubs that we played and loved so much. And last but not least, the original EWC version that the late great Phil Asher programmed the MPC drums, which featured on our 'Nothing Can Hold Us Back' album of 2000 .
Big love and respect to the legend that is PHLASH XX. Your memory lives on.
What are the essential credentials for a Chillifunk release and how do you see the label moving forwards in 2021 and beyond?
We have to love the music. It can be anything from Jazz to Soul to House to Broken Beats and beyond. We don't care, it just has to make our heads nod, toes tap and put a smile on our faces. We are touching base with old friends to bring the music back to life such as Tkolai as well as new talent. We are looking to build something new in today's world and are passionate about developing the next group of up and coming Chillifunk artists to continue the label's story.
Over the years you invested heavily in artist development and album releases, in a largely singles driven market these days, are albums still something you will be pursuing?
We are not sure to be honest. At the moment we are exploring and researching what we can do and what works. That's the beauty of working with people and companies that know far more than what we do at present and have spent their time navigating and adapting to the record industry of today. We are looking to re-present some of our artist albums, and by using new edits, remixes and remastering, we can breathe some new life into them.
What release projects have you got lined up for the near future that you can tell us about?
We are very excited in 2022 to be working with Sandy Mill on her 'Socials' record ,as well as London based Jazz, Soul singer songwriter Martha AB, and the TKolai boys again.
We are treating next year as our 25 year anniversary seeing as we lost a year or so in lockdown. We're also welcoming demos, as we have three labels to be able to represent the broad spectrum of music we love. Whether its song based, house music, soulful, electronic, jazz and beyond, we are open to hear new material. Its been great to see what other labels have been doing, keeping the music alive and pushing on. Big love to everybody ❤
East West Connection, 'Once I've Been There' (incl. L+T Project and Iconix Mixes) will be released on Traxsource promo November 12th / Full release November 26th 2021 on Chillifunk Records: https://www.traxsource.com/artist/4454/eastwest-connection
For more info please check:
Chilli Funk Records Instagram: https://www.instagram.com/chillifunkrecords/ 
Chilli Funk Records Soundcloud: https://soundcloud.com/user-612776729
Chilli Funk Traxsource: https://www.traxsource.com/label/804/chillifunk
Tags:
ashley beedle
,
Chilli Funk Reocrds
,
Diesel
,
Dr bob Jones
,
Lofty
,
Phil Asher