Le Visiteur – An Introduction To The Dukes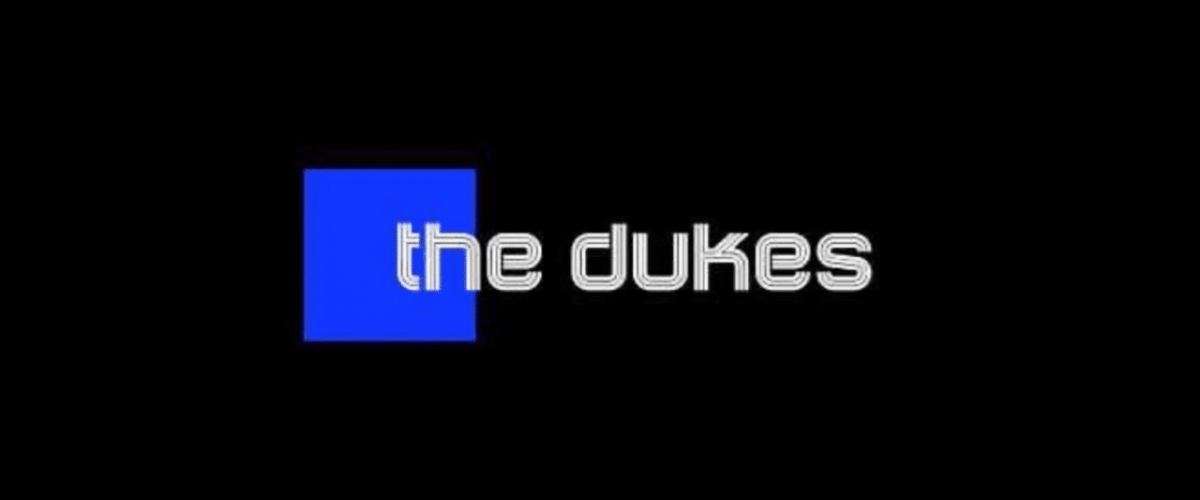 Le Visiteur – An Introduction To The Dukes
The Dukes have steadily been carving out a very well earned reputation as seriously talented producers over the last few years. It's no surprise really as they comprise Italian producers Walterino and Keller, two producers whose history spans all the way back to the 90's. Between them their pedigree is pretty incredible there have been chart hits with Moody's Dove and Wamdue Project's King of My Castle, a near endless list of original releases and a host of huge name remixes including Masters At Work, Ultra Nate', Michael Watford, Moby, Donna Summer, Cerrone, Peter Gabriel and Frankie Knuckles. They have already had careers that most producers can only dream off.
On the back of their classy remix of Jestofunk, which has been doing some serious damage over the last couple of months, they have just released a brilliant single Always Better with Double Dee on Midnight Riot which has been tearing up the Traxsource charts.
You can grab Always Better here: https://www.traxsource.com/title/1765344/always-better
I spoke to them in depth about their careers, the scene in Italy and they also put together this brilliant mix for us showcasing a whole load of their recent material. Please give it a share over on Soundcloud and help us spread the love x
Hi There Walterino and Keller,
Many thanks for talking to us today.
Firstly please can you give us a bit of background on where you met and how long you have been working on The Dukes project?
Hi guys!! It's a pleasure talking to you.
We met each other back in the late 90's because at that time we collaborated and still collaborate with Airplane Records. It's an Italian label, managed by the two well-known producers and DJs Mauro Ferrucci and Tommy Vee,
Over the years that has given us the opportunity to release many of our productions and to remix great artists of the house and pop scene.
How would you describe the musical style of The Dukes?
We would define our style as a journey through disco, funk and house music.
Both of you have an extensive background in house music stretching back to the 90's, please can you tell us a little about yourselves as artists from your beginnings to where you are in 2022.
Walterino and I started to spin records in the early nineties at private parties spinning hip hop, funky and house music. As producers we started in the late nineties producing originals and remixes for many different labels. Walterino remixed artists like Masters at Work, Ultra Nate', Michael Watford and back in 1998 he was involved in producing the Wamdue Project's Roy Malone Kings Mix which has sold over 8 million copies over the years. Along with my historical production partners Tommy Vee & Mauro Ferrucci (T&F vs Moltosugo) I have made many productions such as Moony "Dove" (#7 Top 40 UK singles chart) and remixed artists like Moby, Donna Summer, Cerrone, Peter Gabriel, Frankie Knuckles and many more.
We have also both played as resident djs all over Italy which has been hugely important for our musical development.
Can you both remember the first house record that you bought?
Keller: One of my first record was Joe smooth "Promised Land"
I think this is one of the best ever house music tracks, the lyrics are absolutely consistent with what unfortunately happens every day in the world.
Walterino: My first house record was Frankie Knuckles "Your Love". I was mesmerized by the arpeggio and the voice of Jamie Principle. One of the best tune of all times!!
As well as your own productions and many collaborations over the years you have both been in huge demand as remixers. Please can you give us 4 of your favourite remixes, 2 each, that you have been involved with.
KELLER:
One of my favorite is the classic "Your Love" of the legendary Frankie Knuckles and when he approved it  and played it our remix i couldn't believe it.
The second is Moby "In This World" ,which I've remixed with my partners under the pseudonym T&F VS Moltosugo.Moby is one the greatest artist and that track with the entire album was a cornerstone of pop dance.
WALTERINO:
Back in the 98' I was involved in this project/remix of  Wamdue Project's King Of My Castle which would soon became a worldwide success selling more than 8 million copies around the world.
It is undoubtedly the most important project of my career as a remixer and producer.
The second is quite recent but it was an honor to remix the great Michelle Weeks "The Light" as The Dukes. It was one of my favourite house classic tune back in the days.
Please can you tell us a little about your latest release The Dukes & Double Dee 'Always Better'?
We are lucky because we have known Danny Losito the Double Dee singer for many years. We started to work on the instrumental during the pandemic / lock-down period. Everything started from a sample that Walterino found and then we arranged the music and when Danny heard it for the first time said: "This is mine!" I love it". He wrote the lyrics with Kareem Shabazz ,a great singer and writer, and after 2 weeks the track was ready but it took a long time to get it out. After 2 years and a couple or releases with Midnight Riot we pulled it out of the drawer and we thought midnight was the right label for this project. It's a funky/disco track with a great song and we were sure that Andy would appreciate it which he did and it been a great success and is already climbing up the charts on Traxsource.
The release also features a Da Lukas remix, what do you think he brought to the track?
Salvo De Luca (Da Lukas) is a great dj and producer and we share the love for funk ,disco and house music. His remix took the song in a club direction and it was what we needed.
If you could collaborate with any other artist who is still working today on the next Dukes single who would it be and why?
We have some releases soon and I think you'll love it but in the future we'd like to collaborate with some house music icon or singers like Jocelyn Brown, Marta Wash.. I think this would be a dream come true..
What can you tell us about the theme of the mix you have done for us and what are some of the key tracks for you?
The mix we have done it's a journey through our latest releases and two of our reference tracks are definitely "Always Better" which opens up the mix and our remix of Jestofunk "Can We Live".
Which other artists DJ mixes do you find yourself coming back to time and again and do you have a favourite that you gravitate towards?
We don't really have a favourite artist DJ mix but we love to listen artists like Louie Vega, Dave Lee and many others. We like this type of mix by Louie Vega because they have a background and amazing skills and they perfectly mix the new scene with the old school.
You both hail from Italy. Please can you tell us about the electronic scene in Italy as it has influenced your own careers? Which artists from Italy past and present have inspired and encouraged you and what parties that you love going to have helped your musical evolution?
The electronic scene in Italy is thriving and active especially after a two-year break. There are a lot of festivals which bring artists and DJs together but many are more oriented towards house and techno music. We had the chance to see Frankie  Knuckles, Dave Morales and many others djs in our country and certainly that inspired us and helped shape us as producers.
Walterino: one of my favourite artist is Ralf who is definitely an eclectic and brilliant dj.
KELLER: personally Mauro Ferrucci inspired me as a DJ and gave me the chance to grow and remix many artists over the years.
You have both dj'd all over the world, what are some of your favourite places to play?
KELLER: I had the chance to play for a season in Mykonos in 2019 and I've shared the dj booth with djs like Eric Morillo, Themba, Peggy Gou and many more. I think playing on the beach in front of the sea is one of my favourite location.
WALTERINO: One of the coolest parties I played at was the purple music event at the supperclub in Amsterdam during the ADE in 2011.
What do you think makes the perfect club night?
The crowd and the sound system.
You have both also been djing since the 90's from the days of the vinyl right through to now, and the digital dominance of the scene. What aspects of djing and clubbing do you love from today's scene and is there anything you miss from the club scene when you started DJing?
Surely today it is easier and more comfortable to have a lot of music inside a usb sticks but I miss the charm of the vinyl. Of course vinyls can be used even today but technically many clubs are not adequately equipped and there is a risk of compromising the set.
You both obviously have long and hugely rewarding careers in the music industry. What are some of your favourite tips for achieving successful careers in the industry that you would like to pass onto our readers?
I think we definitely agree that you need musical culture, humility and personality.
A lot of people think that public relations are needed above all but I believe that our mission must be to deliver good music when and where we can and to try to involve the crowd.
Who do you believe are some of the most exciting artists in the disco scene today?
We both think about two legends of this kind of music: Dimitri From Paris and Dave Lee.
What else can we expect from The Dukes in the next 12 months?
We have a lot of new remixes and productions coming out soon and we are ready to play around our country this summer!!
For more info please check:
The Dukes Facebook: https://www.facebook.com/thedukesofficial
The Dukes Instagram: www.instagram.com/the_dukes_official
Like this? Check out more from Midnight Riot here
Tags:
disco house
,
Keller
,
The Dukes
,
Walterino