Moment Cinetique's Monthly Spins – August 2021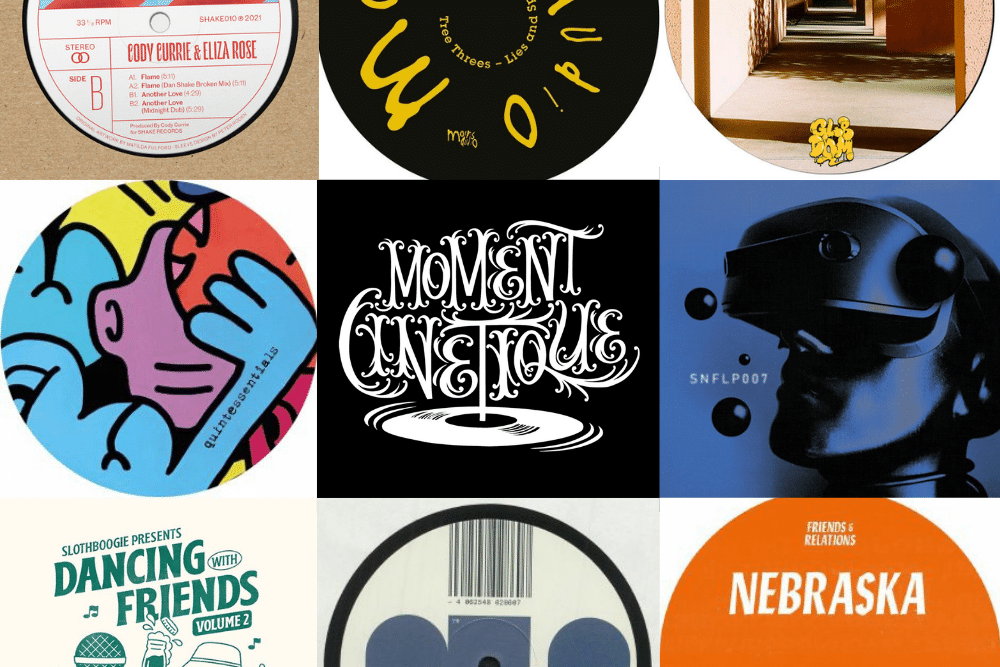 Moment Cinetique's Monthly Spins – August 2021
Like what you hear? To help support LV Online buy us a coffee via Ko-FI. Click HERE
As the summer starts to ease it's way towards autumn with an onslaught of huge festivals Moment Cinetique have been keeping us more than entertained this month with the release of a brand new single from Tiptoes. He's an artist who we have come to love at Le Visiteur and all thanks to his association with Moment Cinetique so it's great to see him back on the label. You can check our premier below.
It's always a pleasure to have the Moment Cinetique team back on Le Visiteur, their musical choices are always beautifully on point and as always this month see's them bringing together some serious underground house music for your listening pleasure. Check it all out below and if this whets your appetite check out there previous columns HERE.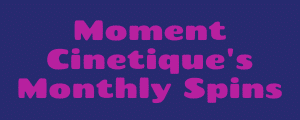 Artist: Tiptoes
Track: 3am
Release: 3am EP
Label: Moment Cinetique
In last month's column I started by saying how much I hated self-promotion and then went on to give a glowing review to Andy Ash's Still Working EP, well we've another release out this month from talented Glaswegian Tiptoes so here we are again 🙂
Last year Dominic made his debut on the label with the very well received vocal-thumper Ruffcut, and the 3am EP looks to carry on where that release left off with two slices of deep & dubby dancefloor ready tracks. Both tracks are stripped back with warm analogue production but it's 3am's bubbling basslines and ethereal vocals that just edge it for me.
Traxsource: https://www.traxsource.com/title/1647879/3am
Soundcloud: https://soundcloud.com/momentcinetique/sets/cinetique015-tiptoes-3am
Artist: Andy Ash
Track: Repeaters
Release: Lightbulb EP
Label: Quintessentials
After a couple of appearances on VAs Andy Ash gets his first full run out on one of my favourite labels in Quintessentials. As always with Andy's releases there's a variety of styles and great depth of production. The full A side is taken up by the EPs title track, a straight-up deep house cut with thunderous chord stabs which is going to feature in many sets and mixes over the next few months. My favourite track of the release however is found on the B-side in the shape of Repeaters, with it's nagging percussion and cascading analogue chords producing a pretty unique dancefloor weapon.
Juno: https://www.juno.co.uk/products/andy-ash-lightbulb-ep/836126-01/
Artist: Various Artists
Track: Pablot – Got You
Release: Dancing with Friends 2 EP
Label: Slothboogie
Such is the quality, variety and depth of music on this new VA compilation from Slothboogie you could probably get away with crafting an entire set just from this one release. Felipe, Jesse Bru, Joe Cleen, Makez, T.U.R.F. and our own Kristy Harper & Tiptoes plus many more all submit quality tracks ranging from Acid to Disco, House to Breaks but it's Pablot's 303 tinged and atmospheric "Got You" the narrowly makes out pick by the slimmest of margins. If you're in London town catch Kristy and Tiptoes plus more at the releases launch party at Café 1001 down Brick Lane on Saturday Sept 4th.
Traxsource: https://www.traxsource.com/title/1654029/slothboogie-presents-dancing-with-friends-vol-2
Soundcloud: https://soundcloud.com/slothboogie
Artist: Selva
Track: Electric Sheep
Release: Duffel Bags EP
Label: GLBDOM
Mexican producer Selva has flown a little under the radar with his previous releases but his dusty, disco/jazz infused style definitely deserves more recognition and his 6 track EP perfectly showcases his talents. Presented in the same mixtape style as recent releases from artists such as Meowsn' and Donnie Moustaki the vibe more suited to sunny afternoon party vibes than a sweaty 3am dancefloor but sometimes that's just the vibe you need.
Soundcloud: https://soundcloud.com/glbdom/selva-duffel-bags-ep-gdep015-preview
Bandcamp: https://glbdomrec.bandcamp.com/album/selva-duffel-bags-ep-gdep015
Artist: Tree Threes
Track: Fabulous Lies
Release: Lies and Space
Label: Morris Audio
The always quality Swiss label Morris Audio deliver a cracking three track EP from Tree Threes with every track delivering. My personal favourite off the EP is the soulfully deep Fabulous Lies, which combines classic house styled vocals and piano chords over a pretty tough groove. The EP also feature Spacious Retreat which thumps hard and avoids crossing over in to techno by the skin of it's teeth and What's up with Ye which is also quite dark and atmospheric but this time with a more garage vibed swing.
Soundcloud: https://soundcloud.com/morrisaudio/sets/morris-audio-111-tree-threes
Traxsource: https://www.traxsource.com/title/1623232/lies-and-space
Artist: Byron The Aquarius
Track: Last Time We Gonna Do This
Release: The New Beginning LP
Label: Shall Not Fade
Shall Not Fade will probably have released 4 more EPs by the time I get to the end of this article. For their 71st (by my calculations) release of the year they welcome the legendary Byron the Aquarius with an LP of expertly crafted jazz-funk, spaced out deep house, dark & thumping Acid and much more. Cosmic Dub and Universal Insanity provide some intricately musical moments that sit alongside more techno edged tracks like the distorted and rasping acid of The End of the World. Smooth deep house tool Last Time We Gonna Do This is more suited to our style but it's all quality.
Soundcloud: https://soundcloud.com/shallnotfade/snflp007-byron-the-aquarius-the-new-beginning-lp
Bandcamp: https://shallnotfade.co.uk/album/the-new-beginning-lp
Artist: Cody Currie & Eliza Rose
Track: Another Love
Release: Flame
Label: Shake Label
Cody marches on in his quest for world domination (he was modelling for Armani on IG the other day) by teaming up with London's fast-rising DJ/Vocalist Eliza Rose for an incredible EP of Soulful Disco House on Dan Shake's label. Dan provides an intricate nu-jazz remix that really suits Eliza sultry vocal style, but it's the two original cuts that really showcase the chemistry that's created when she combines with Cody's recent moves towards a more instrumentation heavy style.
Soundcloud: https://soundcloud.com/1codycurrie
Traxsource: https://www.traxsource.com/title/1649700/flame
Artist: Nebraska
Track: Your Love is True
Release: Your Love is True EP
Label: Friends & Relations
After initially being released only on Nebraska's Bandcamp in December last year, one of my favourite tracks of the last 24 months is being re-released on vinyl with a couple of new B-sides. New addition Escape Fuis is a delightfully bleep filled laid-back Jazz house number but the undoubted star of the EP is the title track Your Love is True which is a premier example of how to execute a disco infused edit. Infectious vocals, simple yet effective bassline, electric piano chord and string accents all provide beautiful accompaniment to one of the most euphoric brass sections you'll ever hear powering across the dancefloor, I defy anyone not to smile and get their moves on when this gets played.
Juno: https://www.juno.co.uk/products/nebraska-your-love-is-true-ep/815896-01/
Soundcloud: https://soundcloud.com/dj_nebraska/sets/your-love-is-true-e-p
Artist: Damiano Von Erckert
Track: F&D
Release: Pete
Label: Aus Music
I do like to occasionally throw in a track that reminds me of the old hardcore Carl Cox tapes an older brother of my mate used to copy for me when I was a youth. F&D is less manic and more polished but it still could have soundtracked an abandoned warehouse somewhere on the outskirts of the M25 in the early 90s ( check here from some amazing, wobbly jawed, footage of a venue local to me  https://www.youtube.com/watch?v=bM3xf87CbIQ ).
Juno: https://www.juno.co.uk/products/damiano-von-erckert-pete/834340-01/
Soundcloud: https://soundcloud.com/damianovonerckert/sets/aus-168-damiano-von-erckert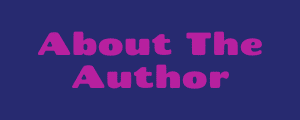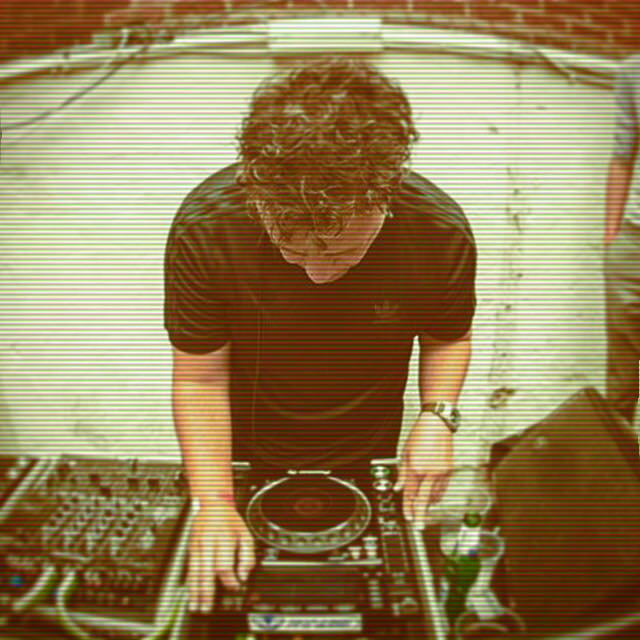 Dave Platts is a designer, DJ and producer and is behind the brilliant Sheffield based Deep/Disco/House label Moment Cinetique.
Moment Cinetique Facebook: https://www.facebook.com/momentcinetique/
Moment Cinetique Soundcloud: https://soundcloud.com/momentcinetique
Moment Cinetique Instagram: https://www.instagram.com/momentcinetique/
Moment Cinetique Twitter: https://twitter.com/momentcinetique
Moment Cinetique Bandcamp: https://momentcinetique.bandcamp.com/
Tags:
Andy Ash
,
Aus Music
,
Byron The Aquarius
,
Cody Currie
,
Damiano Von Erckert
,
Eliza Rose
,
Friends & Relatiosn
,
GLBDOM
,
Moment Cinetique
,
Morris Audio
,
nebraska
,
Pab.lot
,
Quintessentials
,
Shake Label
,
Sleva
,
Slothboogie
,
Tiptoes
,
Tree Threees