The Checkup Talks – Studio Tips, Kerri Chandler, Running Heat Up Music and the Hard Reset EP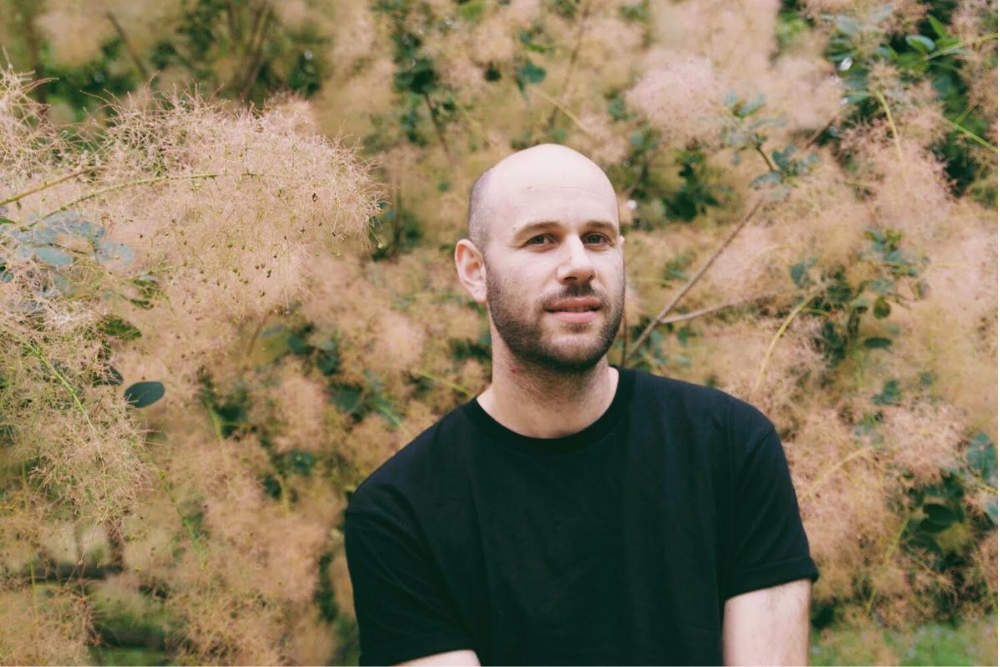 The Checkup Talks – Studio Tips, Kerri Chandler, Running Heat Up Music and the Hard Reset EP
The Checkup has been a long time Le Visiteur favourite house producer. The production on his tracks is always ridiculously smooth yet completely club focused. He's very much a producer who knows his house history and who has absorbed all of the best sounds and moments that have gone before and gone on to develop a sound which is fresh, exciting and very current but completely reverential. It's also a sound which is immediately recognisable as The Checkup.
Born in France and raised in Belgium he has traveled extensively. Having spent periods living in the UK, Germany and the USA and he is now living in one of the epicenters of electronic music Berlin where he works for Beatport. His production skills have been in huge demand over the years with releases on some of the most revered electronic labels around including Large Music, Peppermint Jam, Street King, Toolroom, Nervous Records, and Simma Black. Along the way he has picked up some incredible DJ support.
The Checkup's latest release the Hard Reset EP has just landed via Kerri Chandlers Madhouse label and it is another sublime collection of house music. To celebrate we spoke to Raphael P the man behind The Checkup about the release, his career, his studio and his favourite Kerri Chandler tracks.
Check out the Hard Reset EP via: https://www.traxsource.com/title/1392546/hard-reset-ep
The Checkup also put together this immense house mix for us, check it out and please give it a share over on Soundcloud. You can check out more on the mix including the full tracklist via: https://levisiteuronline.com/music/lv-mixtape-162-the-checkup-madhouse/
Hi there Raphael,
Thanks for speaking to us today.
Thanks a lot for having me, it's a pleasure 🙂
For our readers who haven't come across your releases before how would you describe the musical style of The Checkup?
I try to make my music sound soulful, groovy, raw and energetic, ready to work on any dance floor while finding a way to keep a deep or hypnotic element. If I can even add a touch of sexy, then I'm really happy! Something that makes your hips shake 🙂
Please can you give us three tracks from your discography which you would say are quintessentially The Checkup? 
Martin Alix – Just Talkin' (The Checkup Remix)
This is a remix I did for Martin Alix, and basically only took the vocals from the original, so it's still very representative of my sound. I just really enjoy the very warm heavy keys, stabs and very deep atmosphere of this track, while maintaining a very high energy in the subbass and shuffle drums.
The Checkup – Shake It (Original Mix)
This is another example of a track where I managed to keep it soulful with the vocals and breakdowns with the deep keys, but maintain the energy and dancefloor vibe with a really garage/swingy drum sequencing and a lot of off beats and low end elements that mimic a bassline.
The Checkup – Want Me
This track came out on Large music at the end of 2019 and again showcases my style with the use of keys, stabs, soulful vocals topped with the swingy drums and in your face bass.
How would you describe your latest release the 'Hard Reset EP' which is out now on Kerri Chandlers Madhouse Records and please can you give us a bit of history about the release?
I would describe this release as a more back to the roots approach, more classic house vibes while maintaining my signature sound. This EP was written at the height of the COVID lockdown and I was actually waking up at 6am everyday to make music before I started my day job. I felt really inspired during that time and was super motivated to make music. These tracks were just made naturally and I was really liking the flow and moods that they all were bringing during the demo stages. They really fit together perfectly so I decided to combine them together and finish them one by one to make the EP. It's called Hard Reset because that's really what it felt like during these times, where I was stuck inside and with myself everyday without interacting much with people, and therefore made sense for the title of the EP.
You have lived all over the globe including France, Belgium, the UK, Germany and the USA. What would you say experiencing all these different cultures has done for the way that you approach your own production career?
I was living in Belgium/UK/Germany when I was a teenager and I was playing drums and the saxophone in multiple bands from the age of 8-18. I was very much into rock and jazz and was classically trained too which helped me develop my ear for music, my rhythm and ability to read and write. When I moved to the US, I actually discovered dance music from a friend of mine who had Technics and was throwing house parties. I wanted to do the same so badly that I bought my own set of Technics and started learning to beatmatch and DJ, and learn more about the music, which was initially pretty unknown to me as I was more into rock. After I started getting more gigs, I was told that I needed to start producing if I wanted the bigger gigs and world tours (the dreams of a young 18 year old DJ). So that's when I started using Cubase/Ableton and started producing with a friend who taught me a lot of things.
When I moved back to Belgium, I could dabble in production, but definitely hadn't found my sound yet, and through various meetings and friendships, I started collaborations and even produced a full studio album under a different alias and these experiences are really what developed me into the producer I am today. Now I am actually happy with the music I make (probably only for around 2-3 years) and feel more confident when in the studio. I've been a DJ, since I was 18, and a musician since I was 8, but feeling like an actual producer is something that only came a few years ago.
Your Studio: Please can you tell us about your studio. What is your production set up? What is your indispensable piece of equipment or plugin that you use for The Checkup sound and what is next on your studio shopping list?
My studio isn't the type with a thousand pieces of gear and equipment as I work mostly in the box. I am using Ableton Live (I think I started with the 6 Lite version) and my go to plugins for keys are mostly Native Instrument, like vintage keys, vintage organs, scarbee, massive plugins and waves lab for mixing. I very rarely sample keys, and make them all so that they always have my sound. I also like the plugins from TAL and fab filter. I used to have a Moog Voyager and Juno 106 but made the terrible decision of selling those….rookie mistakes. I also often find on shot samples for drums and then sequence them myself with Loop Cloud or Splice. A lot of my drums do come from my Roland TR8 though. I am sharing my studio with a good friend of mine and he also has some piece of gear that I can use when I feel like it. I always dream of buying gear, but then I always find what I need in plugins, so I'm not there yet, but when I'm rich and famous maybe I will, hahaha !
Please can you give us your three essential studio tips for up-and-coming producers?
Personally, I never like starting from scratch and I always open a previous project that I will eventually completely transform. It helps me find a groove faster and I don't get the "blank page" feeling.
Use the same sounds over and over and over and over (I think I've used the same kick in my last 8 tracks :)…) I think that even if you use the same sounds, the tracks will always sound different, but it will create personality and people can then recognize your sound (I hope..).
Go out clubbing more to understand what works, and what doesn't work. If you are going to make music for a dancefloor, you need to get the vibe of it. One thing I realised is how repetitive tracks can be, while still really working and people not getting bored !
Pre-Covid the house scene was at its most buoyant since it's heyday in the 90's with some incredible artists, events and venues continuing to pop up across the globe. Have you been surprised at just how strong the scene has become again and which artists do you think are pushing it forwards at the moment?
To be honest, I am not surprised and see it as a natural evolution with way more festivals and more clubs and amazing parties all around the globe ! There are also more and more seriously talented artists that make amazing music! It's hard to keep up! 🙂 It's nice to see that the scene was thriving big time pre-COVID and hope it will be back in full effect soon so that the industry can survive and all the artists and music related workers can earn a living and continue working for their passion. We also obviously want to have a dance and party again!
There are so many artists that really push it forward for me, but If I had to choose, I would say that Detroit Swindle are my number 1! They are continually on top of their game and their music quality as well as sets are always world class. And another one of my favourite has to be Louie Vega, continually setting the bar at high altitudes with everything he does. He is still here and there is definitely a reason for that, because he is the best 🙂 Some other artists that I really like and play an amazing sound, Kassian, Fouk, Demuir, DJOKO, Elisa Elisa to name a few.
2020 has obviously been a very difficult year for the electronic industry with most gigs, festivals and international events falling foul of the Covid-19 lockdowns and restrictions across the globe. How have the Covid restrictions affected you on a musical front, have you found it to be a period where it was easy for you to create and what changes would you most like to see coming in across the Electronic world to help it flourish moving forward?
Personally speaking, I am extremely fortunate to have a great day job and have not suffered much from the pandemic. I've been actually having more time to make music and more down time to focus with less distractions. I think I was actually thriving during it, with a strong routine based around working, making music and working out. I've actually been the most productive I've ever been, with about 10 releases wrapped up for 2020. It's kind of crazy and unprecedented for me in my music career.
It's really hard to say right now what will happen, and whether the scene will flourish again any time soon. It's very sad and concerning for those who are really dependent on it to make a living, and I'm praying everyday that it will get better again. I suppose, a new club or festival experience which is enforced by strict social distancing could be put in place, but I am not really sure that is manageable on a large scale, and would probably have to be for local venues only. It's really hard to say what will happen. As much as streaming was fun and making more mixes online, nothing can replace the real experience, even with a VR headset, or any new developed technology. I think people need to be patient, but for those who cannot afford this patience, I'm not really sure what can be done… It's tough and the future is still unknown… I hope this answers the question…
As well as releasing on some of the finest electronic labels around you also run your own label 'Heat Up Music'. What can you tell us about your journey to setting up the label and what is the ethos behind Heat Up Music in 2020?
I started Heat Up Music because I wanted to have my own imprint and push the sound that I really like. I also wanted to find new talent and help them get some visibility and releases and grow their discography. I've been super fortunate to work with amazing talented artists and since a couple years the label is really starting to take off and have its real sonic identity. We've even just had our first #1 record on the Beatport Deep House Charts with Elisa Elisa. This is incredible and motivating to keep going and keep working hard. We are actually in the middle of a brand redesign and once COVID is over, I would like to start some label showcases and parties with artists that are part of the heat up family. It's a lot of work but it's really fun to be able to run your own label.
This is your second outing on Kerri Chandler's label. He is very much a producer who has helped craft the sound of house music over the years. If you had to pick your three favourite Kerri Chandler tracks what would they be and why? 
Kerri Chandler is still one of my favourite artists and always will be! What a legend and amazing role model for all producers trying to make house music! I've gotten inspired from his records so many times, and often play his music… I actually saw him play at ADE last year, and it was by far the best set I saw. Just the best…
Pretty evident choices, but that doesn't change the fact that these tracks really move me! My favourites are:
Kerri Chandler – On My Way
My favourite tune from him, so much emotion and soul it gives me goosebumps every time I hear or play it.
Kerri Chandler – Bar A Thym
I've loved this tune since the first time I heard it. It has such an impact and energy and will fit anywhere, anytime!
Kerri Chandler – Rain
I've always loved the vocals on this track and the accompanying pads/keys sound design that makes it a little bit weird/dissonant, even though it's not ! Love it !
What else can we expect from The Checkup in 2020?
I have two more EPs coming out before the end of the year… one on Ben Rau' META with a collaboration with Simon Shaw, and one on my my label Heat Up with a collaboration with Deeleegenz. I think there might be another remix by the end of the year too. It's been a really busy one, it's really crazy how much music has gone out. I would have hoped to play out more, but as we all know….COVID. I'm going on my holidays now, but when I come back I'll start writing music again for 2021.
For more info on please check:
The Checkup Facebook: https://www.facebook.com/Checkupofficial/
The Checkup Soundcloud: https://soundcloud.com/checkupofficial
Madhouse Records Facebook: https://www.facebook.com/madhouserecords/
Madhouse Records Soundcloud: https://soundcloud.com/madhouse-records
Tags:
house music
,
kerri chandler
,
The Checkup