The Quick 6: An intro To The Velvet Stripes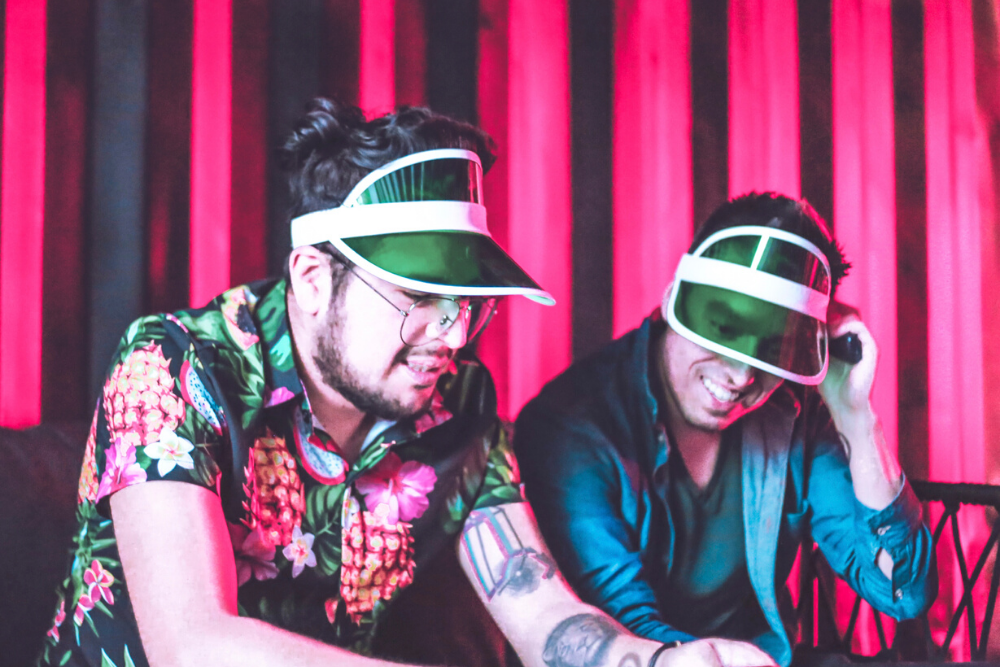 The Quick 6: An intro To The Velvet Stripes
Q1: Who are The Velvet Stripes
The Velvet Stripes is a project created by Leo Cid and Abu Barrett, two Mexican producers living in Puebla City. Our music is based on the 70´s disco sounds giving them new tones and modern elements. This journey officially began on 2019 and in the following months we reached topped the charts on several digital stores with our first release. Now we have 2 EP's with the Furious Mandrill label and we are currently working on 2 more for different labels which will be released soon.
The Velvet Stripes is an attempt to bring forgotten disco sounds back to our time, refreshing them with new production approaches, so that the recent generations can have a taste of the greatness of that music.
Abu has been in deep contact with music since he was a child, which represents a huge advantage in our creative process. And I (Leo) have been working for 10 years as a DJ and the last 2 of them, I began producing music. The birth of TVS was simple (although we would like to have a cool story to tell), one night we had a talk in a bar, we shared musical preferences, ideas, personal anecdotes and the possibility of working together just came out. Quickly we developed a working strategy and a better understanding of each other´s ideas allowing us to craft a sound that is specific to us. If I were asked years before about creating music to make my parents dance, I would laughed a lot.
Q2: What is your latest release?
Our last EP named Sugar Disco Baby is made up of 4 songs. The principal idea of this
release was to have a trip through some disco styles from around the globe. The EP begins
with Asian Girl, a song that which we think will cause a lot of curiosity. The female voice
is something we really like about it and its rhythm is so contagious, but here between
us, at one point, we considered to take it out of the selection, fortunately we changed
our mind.
Cheeky Tere was a thought to recreate what we achieved with Rumba, Samba, Rambo from our former EP, the idea was to have a sample from the 90´s in a 70´s song and the result is great, it is now one of the favourites.
Anybody out there? has a really great vocal sound, it was the one on which we spent the most time working on and we asked for the most feedback, I think that we have at least four versions of this song (but surely they won´t see the light).
Fruit Cocktail wasn´t originally going to be part of the final selection, but when we realized the variety of languages that we were including, we thought "why not?", it has a Portuguese lyric which invites you to have a drink on the beach.
Traxsource: https://www.traxsource.com/title/1290792/sugar-disco-baby-ep
Juno: https://www.junodownload.com/products/sugar-disco-baby-ep/4480683-02/
Q3: Who are your greatest influences as a producers?
There are a lot of great disco producers in the world that we love, but naturally, Mexican talent is really inspiring to us. The Funk District is a great reference for our work, and I can´t skip saying that he was the one who first trusted in our sound and made us part of his label Furious Mandrill. That really opened the door for our project. We love his style, particularly the strength of his kicks. It is very likely that you´ll see a collaboration with him this year.
Hotmood is also a master for us, his bass lines and the way he plays with Spanish vocals is delightful. Before TVS existed, we followed his work closely and we are happy that in a few weeks, our work will be alongside his in a "Various artists" compilation via the "And Friend Records" label.
Not long ago we realized that Monsieur Van Pratt is Mexican, and that was a surprise too. His song "Te olvidaré" is so good, we really like his work and hope we can make music together sometime.
In the international scene, Purple Disco Machine is one of our favourites, hopefully he will check our music in the future 😉
Hotmood
We love the latin-disco blend.
When we listened this one, we just started dancing, great metals and bass.
The Funk District
This is the fist one we knew from him and became a must in the DJ sets.
The bass!
Monsieur Van Pratt
Some days ago, we were in our way to make an edit for this song, we like his version because he won the idea (lol).
We like this vocal and we enjoy a lot to play it.
Purple Disco Machine
The beat of this one caught us since the first time, hope we can develope our sound in some similar way to this.
The original one is good but this version is present in our sets frequently.
Q4: Please tell us about the electronic scene where you are based. What artist's
do you love past and present that have inspired and encouraged you and what
parties that you love going to have helped your musical evolution.
The disco scene is gaining space, we are very pleased to be part of this moment sharing our own thing with everyone. In our City it is not a very popular genre but we hope this will change with time and we will see people dancing to disco at night.
Some years ago, Giorgio Moroder, Daft Punk and The Magician made a difference in our journey. Dan Solo e Iñigo Vontier with his project "Salón Acapulco", both mexican producers, were without hesitation an inspiration.
We have since had the chance to talk with them and listening to their stories about their tours and the scope of their productions is motivating. The live show of Drop Out Orchestra, The Magician, Discotexas, among others, have given us ideas for our DJ sets, but for us Polo & Pan have a superb arrangement in their live act which encourages us to work with passion on our own live act.
Q5: What can you tell us about the theme of the mix you have done for us and what are some of the key tracks for you?
We made a one hour mix with almost all the material we have created including edits and songs which are still to be released. You can hear in it Dancin´shoes, one of our favourites and also our first edit: Hot Stuff by Donna Summer. We also added some songs from Mexican artists and a pair from C. Da Afro and Paul Older because we like them a lot too.
Q6: What else can we expect from The Velvet Stripes in the next 12 months?
Soon you will have a taste of our live act and we still working in the studio on more music to share with you. We will be performing in some cities of our country and we hope to collaborate with some artists that we admire.
Thanks for the interview and for listening to our work. Soon there will be much more out there from The Velvet Stripes.
For more info please check:
Artist Facebook: https://www.facebook.com/pg/TheVelvetStripesMx
Artist Soundcloud: https://soundcloud.com/thevelvetstripes
LV Mixtape 136 – The Velvet Stripes Tracklist
The Velvet Stripes – Antigamente
Zé Roberto – Lotus 72d (The velvet stripes edit)
Monsieur Van Pratt – Space Funk
The Funk District – dagga
The Velvet Stripes – Tony Gray
Donna Summer – Hot Stuff (the velvet stripes edit)
The Velvet Stripes- Cheeky Tere
Electric Light Orchestra – Last Train to London
Caramel – L'Amour (Barry & Gibbs edit)
Hotmood – Into the night
The Velvet Stripes – Traigo para ti (unreleased)
Boney M – Ma baker (The velvet stripes rework)
The Velvet Stripes – Dancin' shoes
The Velvet Stripes – Anybody out there?
Paul older – Monkey funkey
C. Da afro – Los discos speciales
The Velvet Stripes – Rumba, samba, rambo
The Velvet Stripes – Asian girl
The Velvet Stripes – Fruit cocktail
The Velvet Stripes – Magazo (unreleased)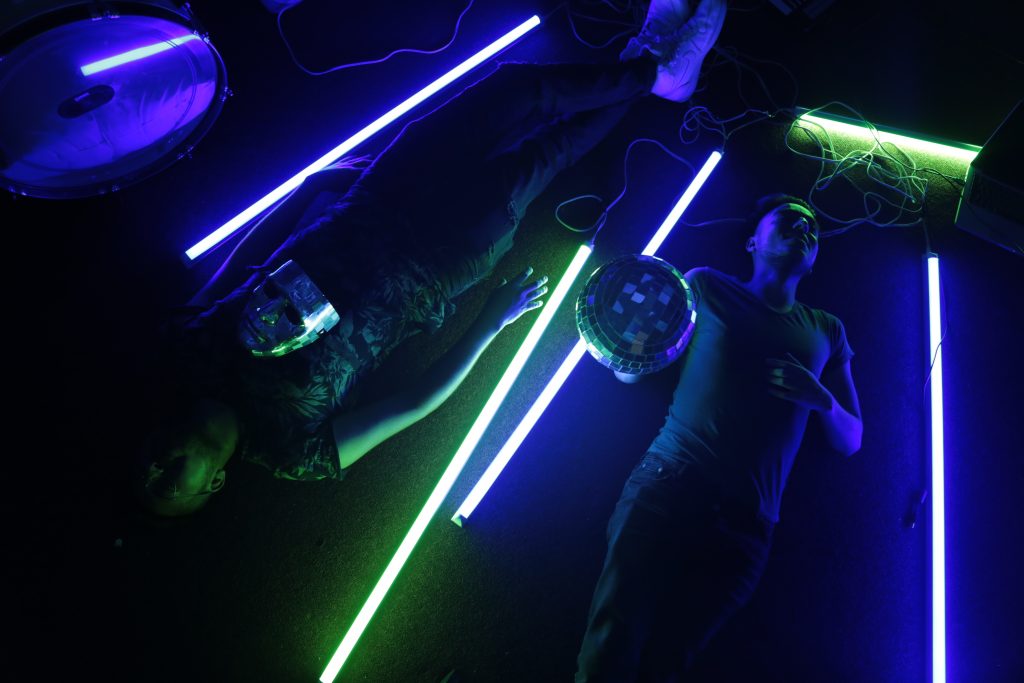 Tags:
disco
,
Mexico
,
nu disco
,
The Velvet Stripes