The Quick 6: Captain E & LV Mixtape 184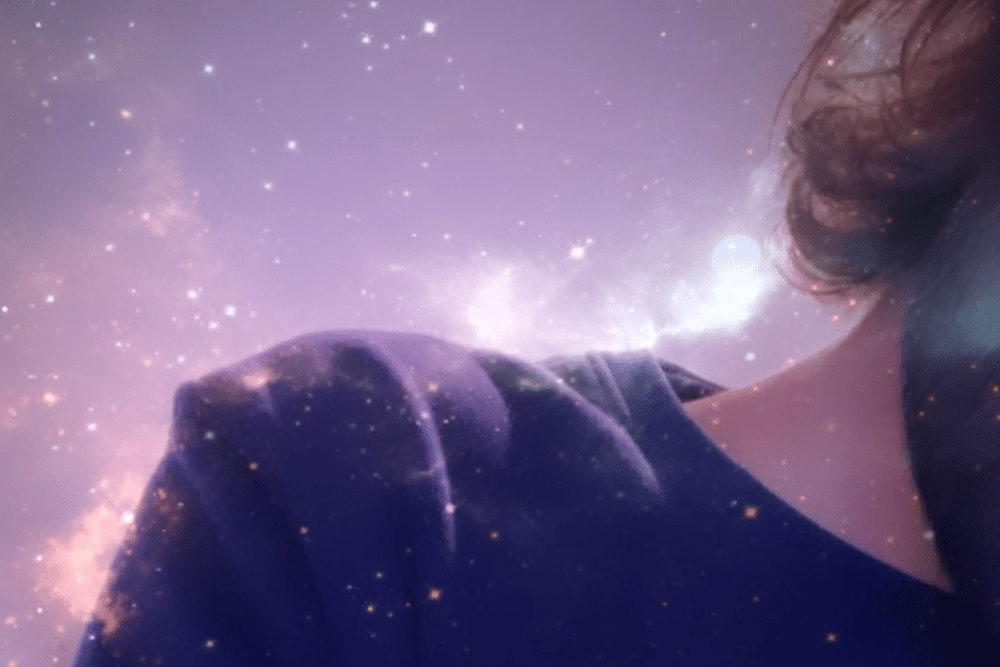 The Quick 6: Captain E & LV Mixtape 184
As A&R for the mighty Eskimo records Captain E has been behind some of the most successful releases of the last couple of years in the Nu Disco and indie Dance genres. He's also a selector of note, we asked him to put his skills to the test and put a mixtape together for us. Entitled from Disco To Afro it does exactly what it says on the tin from rousing crowd pleasers to deeper cuts it's a perfect end of year vibe. We also had a quick chat with this mysterious figure about his musical background, love of mixtapes and Eskimo.
Q1: Who is Captain E?
Captain E is in command of the ship that is called Eskimo Recordings. It's the moniker I created for 'all things Eskimo', when I started running the label back in 2012. I started dj'ing mid-90s when all-nighters were the standard and dj's had to cover a lot of different genres during a set – preferably mixed in a decent and sometimes unexpected way. It was exactly the kind of eclectic sound I wanted to bring, because musically, it's 100% who I am. I moved to Gent in 1998 for my studies so more all-nighters happened. Each week, I played music three, four nights per week, from 9pm til 5 or 6am, in clubs, pubs and at parties. I fell in love with the city and still live here. I even got my studies finished in the meantime.
Next I started working as a music programmer in 2003 at Studio Brussel, national radio station in Belgium, and had a bunch of shows where I was in control of the music, some of which has a big focus on dance music. Not bad for a first job! The next decade brought me to Eskimo Recordings, also located in Gent, which was quite convenient. I've played most major events and festivals in Belgium ever since. My favourite club to dj is called Café Charlatan in Gent, where I do a monthly all-nighter from 23 until 8 or 9. Like in the good old days! My favourite festival to play is Pukkelpop. I hope I'll be able to do that all again, at some point next year.
Q2: You are label manager at the Mighty Eskimo Recordings. How has 2020 been for you during these most crazy of times and what are some of the key label moments of the year for you?
Luckily people didn't exactly quit listening to music during this pandemic. As a label we don't depend on events and gigs, still I miss them like crazy. A lot of the artists we work with obviously need those gigs in order to keep doing what they do: make great music. So even if the impact is ok for us, I hope things get back to normal asap so everyone in music gets through this without having to struggle much longer.
One of the key label moments during 2020 was Satin Jackets joining the +1 Million Monthly Listeners Club on Spotify and staying there, resulting in his "biggest" year ever – so far. The release of The White Collection happened at the very time we went into lockdown for the first time, not the perfect scenario but still happy a lot of people enjoyed the music inside.
So yeah, it's been a weird year indeed, not only because we couldn't catch up with our artists in real life or see each other at events and conferences throughout the year, but also because of all the working-from-home-during-lockdown situation. Of course there's e-mail and all kinds of calls, but the 'other stuff' like having lunch or drinks with colleagues and talk about random things in life while grabbing a cup of coffee… I miss that.
Q3: Who are your greatest influences as a DJ?
"French touch"
Etienne de Crécy and Superdiscount, Respect Is Burning, Philippe Zdar, Cassius, Bob Sinclar, Roulé, Daft Punk, Dj Falcon, Dimitri from Paris, Alan Braxe, Mr Oizo, Justice, Fred Falke… Huge influence on me! Let's go for the 'Respect Is Burning' title track from Volume 1.
Stuart Price
I mean.. Les Rythmes Digitales / Jacques Lu Cont / Zoot Woman / Paper Faces / Thin White Duke etc. etc. What a legend. He also remixed 'From: Disco To: Disco' if I remember well, first track in this mixtape. I launched his 'Mr. Brightside' remix in Belgium a long time ago, and it became a bit of a hit over here. When doing an all-nighter I always try to play his Paper Faces remix of Zoot Woman's 'Grey Day' or 'Gem' at some point during the night.
2manydjs / Soulwax
More info? See Q5! With love from Gent.
Radio Soulwax Presents: As Heard On Radio Soulwax pt. 2 from Radio Soulwax on Vimeo.
Q5:  Which other artists DJ mixes do you find yourself coming back to time and again and do you have a favourite that you gravitate towards? 
Around 2000, there was a radio show on Studio Brussel that was called 'Hang The Dj' and in which dj's did some crazy, unexpected mixes including 'mashups' (even though the word didn't exist in music yet). As I played a lot of genres in sets as well, always looking for cool ways to bridge the gap between genres in a mixable way, I was a huge fan of the show. 2manydjs often did a guest mix, and boy, did they raise the bar. I remember them mixing 'Flat Beat' into a theme of a children's tv show, and it sounded great. There were hundreds of examples like that in their shows. Eventually it led to the release of their ground breaking mix release 'As Heard on Radio Soulwax, pt. 2'.
At that time, they were also playing at the so called 'Eskimo' parties, which took place in the old Eskimo (underwear) factory. They quickly became my favourite dj's because of the eclectic sound they brought to the dance floor, old and new, known and unknown, and the way they mixed all those different genres. The Glimmers also played at those parties. I'll add the 'This Is Belgium Part One: New Beat' mix from Radio Soulwax, because one of my very first cassettes I got as a kid in the 80s was a New Beat compilation. Belgium's history in dance music is insane.
This Is Belgium Part One: New Beat from Radio Soulwax on Vimeo.
Q6: What can we expect from Captain E and Eskimo as we hit the hopefully brighter days of 2021.
We have a couple of bigger projects coming next year, including a great compilation  curated by one of the protagonists of the "dark disco" scene, and a few anniversary releases that got postponed because of the usual suspect. The label was founded around the turn of the millennium, so turning 20 now! Looking forward to the release of more music from our latest signing Aili, who teamed up with Belgian artist-to-watch Transistorcake for the release of her debut EP, and more disco goodness from Satin Jackets and NTEIBINT, among others.
For more info check:
Eskimo Facebook: http://www.facebook.com/eskimorecordings
Eskimo Soundcloud: http://soundcloud.com/eskimorecordings
Eskimo Instagram: https://www.instagram.com/eskimorecordings
Eskimo Twitter: http://twitter.com/eskimorecords
Tags:
2 many djs
,
Captain E
,
eskimo recordings
,
Glimmer Twins
,
satin jackets