LV Featured Club Promoter – Sounds of Soul (Edinburgh)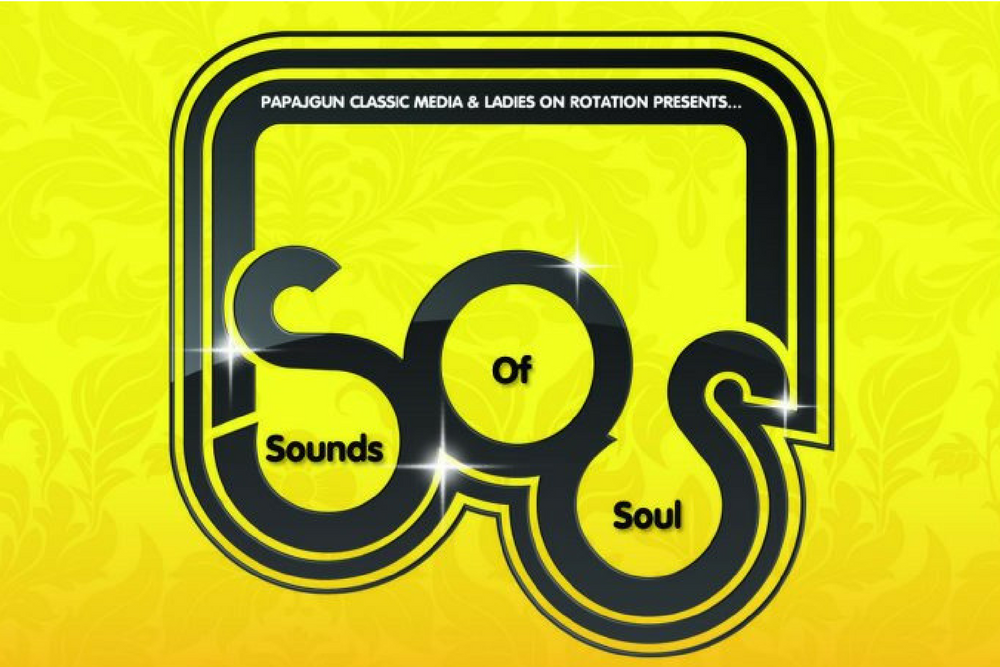 Le Visiteur Featured Club Promoter – Sounds of Soul UK (Edinburgh)
In most places around the world SoS is an urgent cry for help. In Edinburgh it means something slightly different. SoS Edinburgh is 'Sounds of Soul UK', a collective of artists putting on some incredible events in a variety of venues around the city from bar take-overs to club nights to one-off bespoke events.
Brought together by promoter Jamal Papajgun 'Sounds of Soul UK' has been running in Edinburgh since 2010 and has built a big reputation as a club brand with a serious knowledge and love of music. If you are looking for some serious boogie, funk, disco or quality house music then they have become a must for the more knowledgeable clubbers in central Scotland.
Along the way there have been gigs with Rahaan, Carl Dupree, Fish Go Deep, John Morales, Sean McCabe, Paul 'Trouble' Anderson, Lovebirds and Hot Toddy. The list goes on and on but one thing links them, it's a list of artists with serious musical integrity.
For all the incredible guests Sounds of Soul UK has been built upon the foundations of its resident DJ's which include one of Scotland's finest ever DJ exports Craig Smith, Edinburgh scene veterans and disco aficionados Simmone Black & The Blonde Flash and one of their most recent additions and recent Le Visiteur featured artist Natasha Kitty Kat, who has had her own breakout year in 2017.
Check out Craig's brilliant Sounds of Soul UK Guest Mix below.
Craig is the DJ behind the one half of the superb '6th Borough Project' alongside the Revenge and has been a firm favourite on the worldwide house and disco scene for several years playing some many legendary clubs and events across the globe.
We caught up with Jamal and Craig Smith to pick their brains about the Edinburgh scene, ask them to pick some SoS favourite tracks and get some more info on their upcoming NYE party.
Hey Jamal and Craig, thanks for speaking to us today.
 Jamal Papajgun
First Jamal can you please tell us how Sounds of Soul UK came about and what is the ethos behind the night?
Unknown to most, there wouldn't be a Sounds of Soul UK without Ladies on rotation and vice versa. Back in 2010 when the urge to start a brand new night kicked in after noticing that I knew many DJ's from around Edinburgh I approached each of them and asked if they would be interested in working alongside side me on a new club night project. Simmone Black / Blonde Flash / Jo Myles / Isla Blige and Carina Ramos all said yes!  Now I needed a name for the night – Sounds of Soul UK came to mind but I decided that I also needed a name for the DJ's. I dabbled with the name "Rotation" and with a little help from friends Babs Flow & Kobby the name 'Ladies on Rotation' was born.
 Ladies on Rotation
For the first year, if you look at all our artwork it said Sounds of soul UK presents Ladies on rotation. Apart from working with the Ladies I always wanted to host events with other DJs. In the summer of 2011 – I had an event coming up in Glasgow with Marcia Carr, Craig Smith, Al Kent & Ricky "Soulrenegade" Reid and I themed the event "Music for the soul " (dont ask me why – one of those things) but I didnt have a name for the night. I had being going over it for weeks to no avail, so I phoned Simmone Black and told her about my predicament and she simply responded "Why dont you call it Sounds of soul?". Now the 2 brand names had an identity of their own, a better reason to exist
Sounds of soul UK gave me the freedom and capacity to work with other DJ's, every DJ that has played for us, is known as our Official unofficial resident DJ. Music wise we accommodate a wide range of genre's such as: House Music / Disco / Funk / Soul / Hiphop / Boogie / Latin / Original afro beats / Highlife all 'For the love of music'.
 Babs Flow
7 Years is an impressive length of time to run any club brand, how do you think the Edinburgh scene has changed since you launched?
That's a very good question. I guess it's a generation thing, in terms of change even though it should simply be about the music. (Age is just a number etc)
From my perspective as a promoter – there are few new promoters that have made a change/ or brought something to the table and I like what they are doing. You have big events in Princess Street gardens now and a big brand hosting events at Ingliston. There 's a particular weekly night at Cabaret Voltaire on a Tuesday called Hectors House – I like what the promoter is doing there. There are also a good few new and brands flying the flag for Disco music lovers such as AOTN , Soulsville, Miss World Collective and we have got our all dayer event: 'Soul Manor" which takes place annually in a mansion. 
To be honest, the real change is the closure of club / entertainment venues – and thats a deep conversation. 
While most brands start to run out of steam after that length of time Sounds of Soul UK looks like it is going from strength to strength. As we head into the New Year what are your plans for Sounds of Soul in 2018?
Without giving too much away, lets try this for a teaser….. As a brand, including our sister brands : Ladies on Rotation & Sugarhill Edinburgh, we are in the process of adding a new venue to our current host venues (99 Hanover Street / Sky Bar Edinburgh / Kippilaw House). This new venue, is unique, its in the city centre and it would be OUR venue. Initially we would kick off as a monthly event but the plan is go fortnightly between all the different events we do.  The new venue would enable us to get more creative on the music side more consistently. We would work not just with DJ's but music producers, live acts, musicians etc. We also have a few new faces joining our pool of DJ's, there are 2 particular DJ's that I have been working with recently and I cant wait to introduce them to our scene.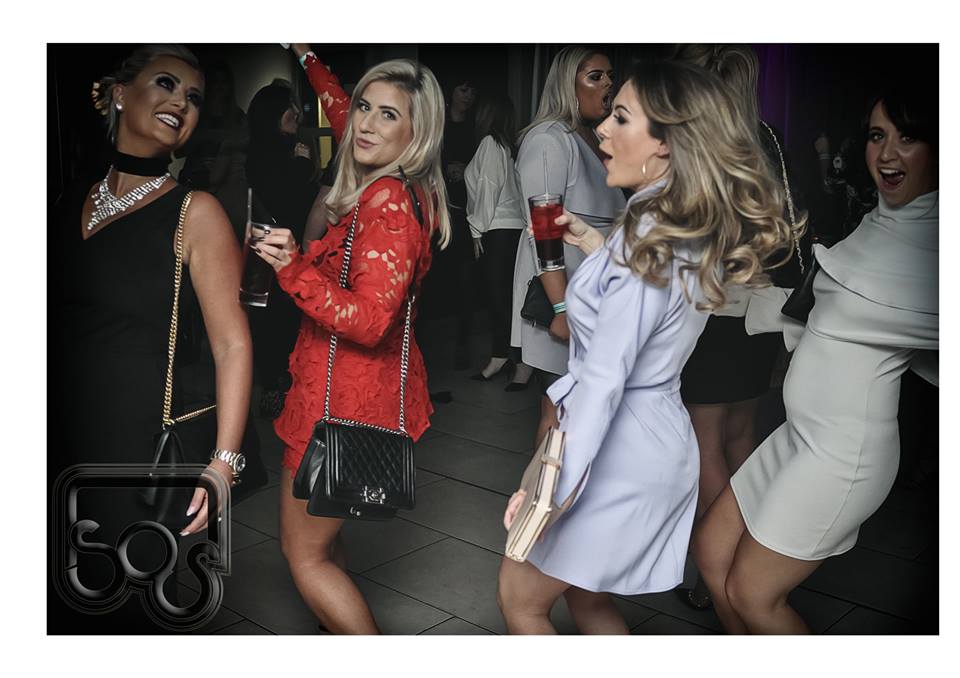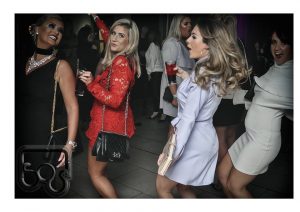 The line up for your NYE party is great featuring 2 of Le Visiteur Online favourite artists Marcel Vogel and Moodymanc. Your NYE parties have become a bit of a cult event. What advice can you give to the guests so they know what to expect that night.
Yeah, we are really looking forward to our NYE party at the Sky Bar as a collective , its always great fun, loads of dancing, people & friends from all over in attendance, happy faces and a great view of the capital city .
Our NYE parties traditionally are hosted by Ladies on rotation resident DJ's but once every 2-3 years we try to shake up it bit between our 2 brands. This year Blonde Flash is repping LOR and Craig Smith repping SOSuk alongside our Guest DJ's Marcel Vogel (Amsterdam) and Moodymanc (Manchester).
In terms of the music on offer on the night –  its unimaginable – You're gonna have to be there, I mean the music collection alone between these four DJ's, the know how, the delivery, the technicality. You have to be there or come back to me the following day and ask me this question again ha ha. 
One of the things that we love about the brand is that despite some very cool guest bookings you have remained very focussed on promoting your resident roster of DJ's first and foremost. What do you think makes a great SoS resident?
Thats a great question! Well apart from the fact that their music selection should be on point, they need to make us dance and understand that we love to dance, sing out loud when we can, go deep, educate us, give us some energy – dont be scared take us there.
The likes of Babs Flow, Craig Smith, LOR Resident DJ's, Ross Hutchison, Nikki Pryke, Melyvn Dillion, Jane Jaya, Fraser Eyebrow, Ricky Reid, Denis Probert, Jamie Buchanan, Groove Assasin, Paul "Trouble" Anderson, Sean McCabe, Carina Ramos have all got this ability. 
Hi Craig, You have Dj'd all over the globe, what do you think makes Sounds of Soul UK stand out?
 Craig Smith
It's always a super friendly crowd who love their music soulful. A good mix of people both young and old and definitely a strong female turnout at every event.
Your Sounds of Soul sets have a reputation for being both eclectic and electric, how do the Edinburgh crowds measure up to the crowds you are playing to around the globe?
I've been lucky to play at some of the greatest party's in the world and as fantastic as some of them are some of my greatest club memories are for my hometown. When the Capital does it right it does it right!
Finally Craig please can you pick 5 tracks which are quintessentially Sounds of Soul UK.
In no particular order
Body Fusion – Starvue
Get It Up For Love (The Revenge Edit) – Tata Vega
Life Is Just A Ball Game – Womack & Womack
Mirror Dance – Afefe Iku
Heaven Know (Vega Yoshishawa Unreleased Mix) – Louie Vega
How Bad I Want Ya – Peven Everett
If you are planning on visiting Edinburgh for NYE best get your tickets for their NYE party quick as this will be a sell out. Event link HERE

Tags:
club night
,
craig smith
,
edinburgh