12Tree – Le Visiteur Featured Artist & Mixtape 068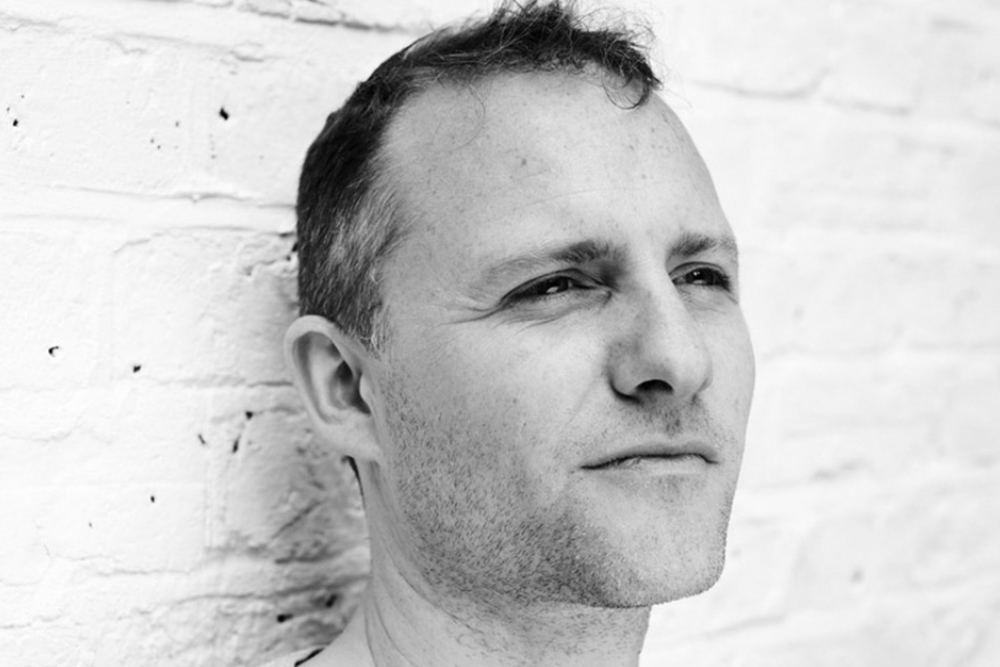 12Tree – Le Visiteur Featured Artist & Mixtape 068
Based in Barcelona where he runs the Hot Piroski label and 12Tree Studios Robin 12Tree has a colourful musical background. He was a founder member of The Backstage Sluts, one half of electro act Slyde and is currently also one half of Balearic hipsters Bubble Club.
His production roots run deep across a multitude of different genres and as such he has already toured the globe and has played is some of the worlds stand out clubs and events including Fabric, Ministry Of Sound & Bugged Out as well as lining up as UK tour support DJ for The Prodigy.
We caught up with Robin to discuss the label, the 12 Tree studios and his brilliant new EP which has just dropped this week.
You can check the EP out and grab it from: https://www.juno.co.uk/products/12tree-in-the-sun-ep/738692-01/
Thanks for speaking to us today.
For our readers who haven't come across your releases before how would you describe the musical style of 12Tree?
Hi, I do a range of styles.. its not really planned too much, I guess its mainly electronic based, with a lot of live guitars, synths and vocals thrown in, its vaguely balearic.
Please can you give us three of your own tracks which are quintessentially 12 Tree.
This one, 'Swamp Love' from my EP earlier this year is a kinda tribute to the dusty samples style that Ninja Tunes pioneered when they started, its got a load of atmosphere from the old blues chop ups of guitar and vocals. 
'Sugamomma' I fell on the synth, started the bassline on the wrong note and this just worked.. I'd been wanting to use this live vocal for a while and managed to get it locked in with a house groove ..eventually!
'Martini Bellini' – One of my first attempts at cocktail hour vibes from 2005.. I loved this bassline / Rhodes loop and this beat I'd been playing around with for a while, they worked together smoothly. It was a fun tune to make and my first release on Bolshi Recordings.
12Tree is a rather interesting moniker, what are the origins of your name?
My surname iss Twelftree – I really pushed my imagination to its limits there..
How would you describe your latest track EP which is out now on your Hot Piroski label and can you give us a bit of history about the release?
This EP is all clubby highs and swimming pool meltdowns.. on 'In The Sun' I had this old soul vocal that I wanted to use and got a good friend, the rather talented Katty Heath to redo it, then it just took on a life of its own and ended up being this morphing electro groover.. The B sides 'Magic Dust' and 'Guitar solaar' are all lush floaty fuzzy poolside afternoons and the Spanish vocals from Luna Asteri on Guitar Solaar gave that one a warm balearic vibe.
Please can you tell us a little about your Hot Piroski label how long has it been running and what is the background and ethos of the label?
Hot Piroski grew out of some club nights I was throwing in East London, I wanted to do a label that released different styles as I make all sorts and its been fun putting the whole thing together. There's a vague ethos of making each release have a mix of vibes for different pleasure states.
You have a very colourful background. How did the journey take you to running a studio in Barcelona?
After living in London for 20 years you've gotta have a break.. Barcelona always gave me a good feeling every time I came here over the years – and it has a beach. Also I love the pace of life here and wine is exceptionally cheap. 
What can you tell us about the studios, what are the key acts you have worked with there and who is really exciting your right now?
I moved 12Tree studios to Barcelona in 2017, co-conspirators love it as it's in a great spot near the park and nightlife. I just mixed a single here with Chasbo Zebola, a mate who lives in the mountains of Slovakia and sings to goats, that was pretty interesting.. I'm working with Phil Mison / Cantoma on his 4th album, also I just started a new project with a fellow Barcelonan, Audun Wage, from the band BearFarm which is on a more psychedelic tip..
Your sound even on this EP is really diverse from Nu Disco to Balearic chilled groove, Please can you give us 3 tracks which you would say have directly influenced your style of production.
Pepe Bradock – Deep Burnt. Such a classic, bags of space in this mix, lush and satisfying strings sample and great dubby production.
Bas Roos – Piece Of Soul. Literally a piece of soul! a real warm groover.
The Elder Statesman – (Tee Cardaci's Ipanema Sunrise Remix). Such a beautiful lazy afternoon poolside track, Tee adds a great Brazillian groove to the lush piano.
What else can we expect from 12 Tree and Hot Piroski in 2019?
The next release on Hot Piroski is 'Gambian Disco Express' –  a collaboration from recordings made in car parks, boats, studios and farmyards last year, when a few friends and I drove an old Mercedes from London to The Gambia for charity. Its a mix of what I'm into now and all the people we bumped into on the roads thru France, Senegal, Morocco and The Gambia, here's a link:
https://www.facebook.com/robin.twelftree/videos/10159573802580104/
And finally, please can you give us 4 tips for a great day out in Barcelona. A place to buy records, a place to eat, a place to drink and a place to dance.
Record shopping – its gotta be Disco Paradiso, Raval, the best in town.
Eating – Restaurant Petra, El Born – I'm here literally 3 times a week!
Dance – Red 58 or Switch bar – both have ace soundsystems.
Drink – Bar comerc, next to the studio, aka the office.
For more info on 12Tree please check:
Facebook: https://www.facebook.com/robin.twelftree
Soundcloud: https://soundcloud.com/12tree