Eddie Fowlkes – 5 Tracks that have massively influenced my DJ career (LV Legends)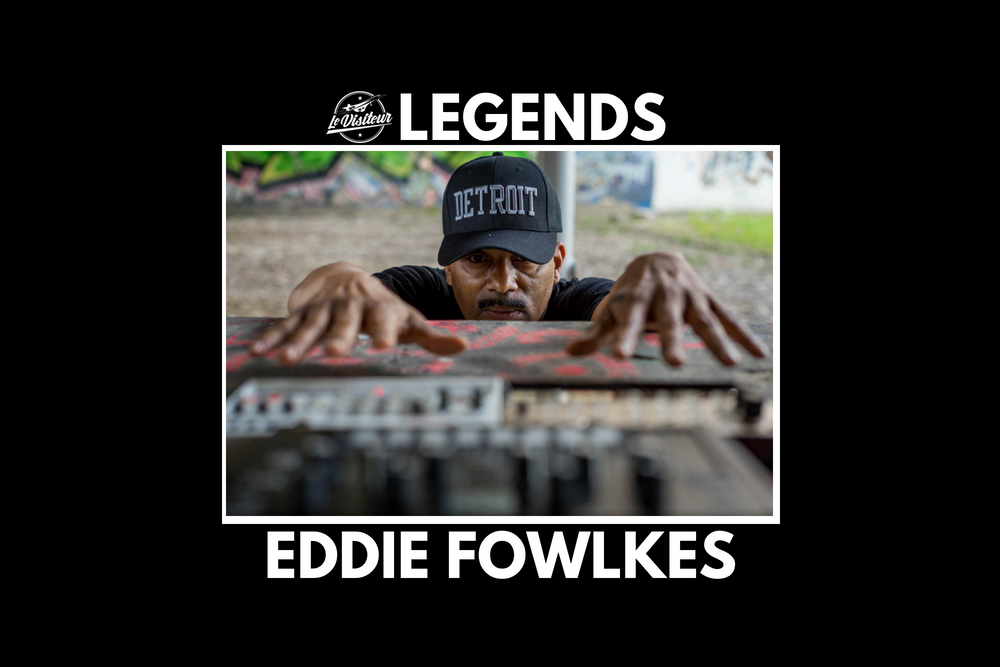 LV Legends – Eddie Fowlkes
5 Tracks that have massively influenced my DJ career.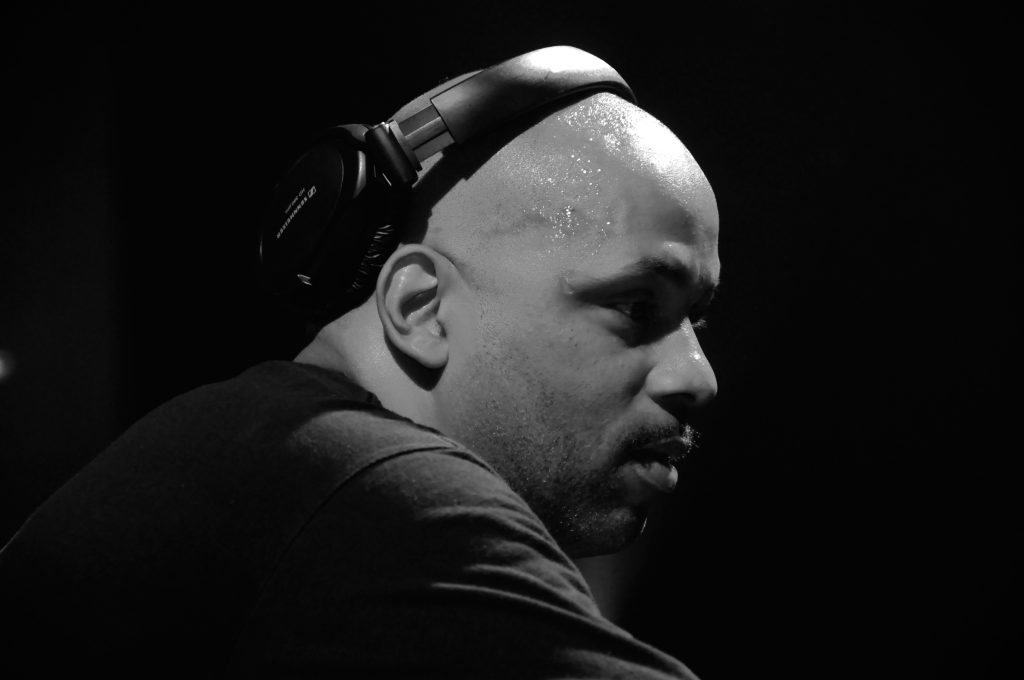 Eddie Fowlkes is one of the true legends of the scene and the perfect artist to kickstart our brand new series with. One of the founding fathers of Detroit Techno Eddie started his first steps towards Djing in 1978 and released his first track 'Goodbye Kiss' on Metroplex records in 1986. It would be a track which would help establish Detroit Techno. Since then he has amassed a huge discography of some 150+ records along the way coining the term 'Techno Soul' to describe his sound, a hugely powerful fusion of Detroit techno, 70s funk, the Motown sound, Parliament, and Chicago house.
To try and get a feel for how Eddies musical tastes developed we asked him to give us 5 tracks that have massively influenced his DJ career and which tracks he would mix them with in his sets. It's a fascinating list including everything from Urban Funk to future electronica.
1. Cool as Ice Twice as Nice (1983) – 52nd Street
This production is more of a program step sequence with urban funk on some next level shit! You can still bang this motherfucker today. It has techno lines, European lines, and Detroit techno soul style riffs. The instrumental is great, but you can vibe with both vocal and instrumental. This track was a ladies' bougie- drink-come-on-the-floor groove because they would sing the "cold as ice twice as nice" lyrics with the techno lines underneath it. It took very special djs to play this record because of the way it was mixed on the 12 inch—you had to really practice to play this record, but when you got the hold of it, you had a weapon in your crate. I recommend this record for kids who want to hear what urban techno really sounded like outside of Detroit in America. I mixed this with Hip Hop, Be Bop by Man Parrish.
2. Walking Into Sunshine (1981) – Central Line
The song starts off with an organ riff that symbolizes the 80's club scene only. The lyrics and vocals were so complimentary with the groove and the funkiness of the production and the chords of walking on sunshine that it became an underground smash hit that eventually went above ground. It just has that swing and funk to it. What makes this song go over the top for the crowd is the breakdown("i gotta get away i gotta do it now i gotta walk into sunshine")—imagine the whole crowd singing that! To this day, just hearing the breakdown makes me dance and gives me goosebumps, incredible! I mixed this track with Try it Out by Gino Soccio.
3. Remember (Atlantic Records 1982) – Gino Soccio
The analog base line, the synth shaker that he used so simply with the subtle drum track, and simple vocals made this record a dub track with no changes and it was a smash hit. It was one of those records that every dj had in his record crate—like Planet Rock. I played this at backyard parties and colleges. At those parties, it was more of a smooth, cool european track that the girls loved to dance to because there weren't really that many changes to the song. It was a nice record to dance all night to and the perfect record to just put on and let play while the dj would take a break to drink. Occasionally, I mixed it with Disco Circus by Martin Circus.
4.  Afrika Bambaataa and the Soul Sonic Force – Planet Rock (1982)
This track—specifically its programmed drumming—as everybody knows(djs, record producers), changed the whole dance music style from the 80's to the early 90's. When this record first came out, it was played at any and every party—from street parties to family reunions to picnics—this was the record to get the party started in any neighborhood across urban America. I played this record so tough, with so many old-school tricks, I ended up buying six copies. People borrowed records as well because the more tricks you could learn with that record, the more you became a neighborhood/college campus' favorite dj. I mixed this with sweet dreams by Eurythmics and That's the Way It Is by Run DMC.
5. Kraftwerk – Trans-Europe Express (1977)
This track was different from the norm of music I was listening to in the late 70's. When it came across black radio (mojo), it had a profound effect on me—the strings and reverbs on it took my mind to different places. When I acquired my mixer in 1979 for Christmas, I was given the opportunity to play this record to high school kids—around my age—this was a different record from what they usually hear (a lot of black kids didn't really listen to WLBS). Due to that, when you drop the record in your set, (circa the college days of 1980), it shows the versatility of your music selection. The reaction on the floor was outstanding—I mixed it with Young and Company's "I Like What You're Doing to Me"— bringing the urban and euro styles together, differentiating the Detroit dance scene from Chicago and New York's dance scenes in black neighborhoods.
For more info on Eddie Fowlkes check:
Tags:
detroit
,
eddie fowlkes
,
techno
,
techno soul