Fabio Della Torre's Top 10 Bosconi Records Releases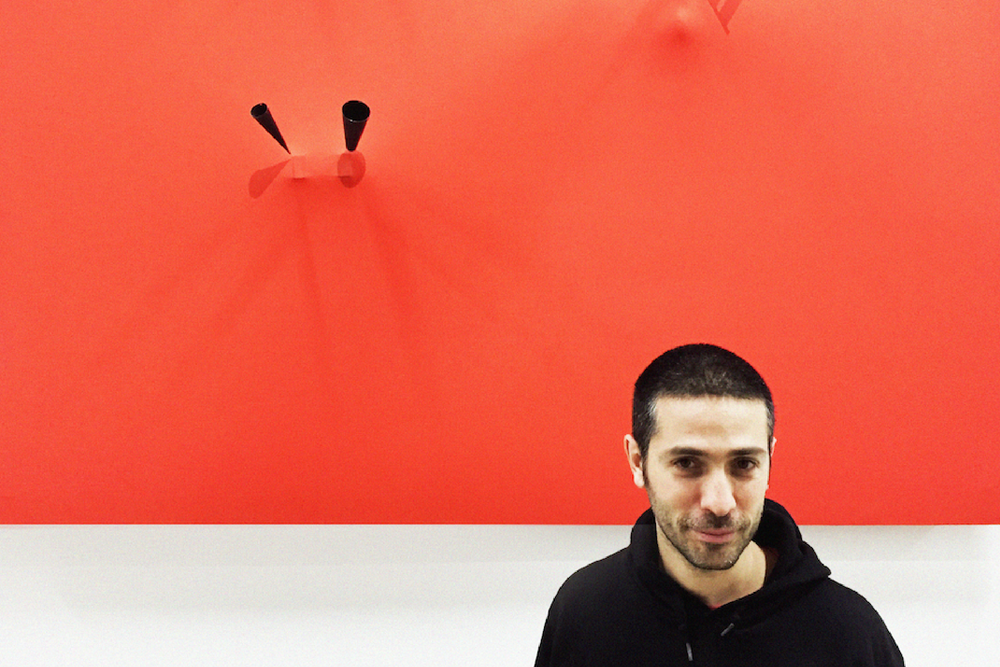 Fabio Della Torre's Top 10 Bosconi Records Releases
Based in Tuscany, Bosconi Records is one of the shining lights of the Italian electronic music scene. Run by Fabio Della Torre and Ennio Colaci they are a label which celebrates creativity and originality. Over the last decade they have built up an enviable back catalogue of house music and unique downtempo tracks all crafted with musical passion. As they hit a decade in the business we spoke to Fabio and asked him to pick out his Top 10 favourite Bosconi tracks for us. It's a brilliantly eclectic list.
Fabio and Ennio are also Minimono you can check out there latest single 'Some Day' is out soon via Vibraphone
100Hz – The Field [Bosco004 – Bosconi Records] 
The story of this release is very long but I'll try to make it short! 
I was looking for a record Alexx (Logistic / Telegraph boss) played to me in Firenze by Mr. Format, a track called 'Primary Colours' (which I eventually also re-released).
Anyway, a couple years later finally somebody uploads it on Discogs and I discover Mr. Format is none other than 100hz. 
I check his MySpace where I first heard 'The Field', a track which I immediately fell in love with. So we decided to release two of his EPs, one on Bosconi (Mila EP) and one on Logistic (The Harlot).
A Guy Called Gerald – How Long Is Now [Bosco021 – Bosconi Records] 
I'm quite proud to have released this EP by
 A Guy Called Gerald, which to this day is still the last record he's released on a label that's not his own.
The idea came about when I first heard his liveset, whereby we suggested
 we could develop some of these lines into tunes and so he did.. and I helped finalise them together in his studio in Berlin. An honour!
The Oliverwho Factory – Together (Altered States mix)  [Bosco016 – Bosconi Records] 
An intuition of my friend Rufus!
We were already fans of The Oliverwho's productions and already working on an EP with new tunes from them.
After we heard the Steffi Panoramabar mix where she pitched up the track 'Together', (already out on their own imprint Madd Chaise), we asked Darryl and Lashone if they would be interested in releasing an upbeat version (altered states mix) of the track. It was eventually released as a B side of 'Take Me Away', which we had already signed.
Mass Prod – 72 Minutes of Scrubs a Day [Bosco012 – Bosconi Records] 
An epic track from Mass Prod that we used as a closing track all summer long in 2010. Many (including a Phonica review!) thought it was a reinterpretation of Stevie Wonder's 'All I Do', but it's not. Although it's not hard to track down the original, either…
Anyway, a super track and one we still play too…
Paul Johnson – I Llke To get Down [Bosco031]
A friend asked us who we wanted to remix a Minimono EP on his label and Paul immediately came to mind…
I got in touch with him for that and it just happened that I bumped into the super funky yet unreleased 'I Like To Get Down' which turned out to be one of the summer anthems!
Minimono – Let Me Wonder [Bosco006]
Even though we do different music right now, 'Let Me Wonder' is one of our favorite tunes or let's say one of the tunes we're most attached to, probably because of the moment we released it. The fact that the record went well helps, as does the fact we were working on during our live set at the time. 
Rei Loci – Serchin [Bosco038]
I hope I don't disappoint anyone by saying this is one of my favourite releases on Bosconi. Not just because of this track, which makes me feel like I'm at a rave or brings me back to the times when I first started DJing, but because of the whole EP, which is a package of tracks made by Rei Loci in different periods tells a bigger story. This is what each EP should do in my opinion.
Riccio – Pretty Eyes [BoscoEXV013]
This piece of sweetness makes me shiver and deeply touches me every time I listen to it. 
How Riccio can go deep with feelings is something really special, and this track does that to me, as it does to Andres who remixed it…
Rufus – Tenebre [Bosco040]
Hey Buddy it is really you? all good, feeling well? hehe! 
This latest track from Rufus is really visceral to me, it comes from the 'Shadows' ('tenebre' in Italian) but actually makes you feel comfortable in it..
It's like Yin & Yang and truly devastating on every floor. I was surprised myself when I first played it, now I cannot stop.
Life's track – Play With Me [BoscoLP01] 
One of Herva & Dukwa's best tunes in my opinion. It's not easy to explain why but I feel it's a very innovative abstract track though you have elements that still put you in an peaceful and pleasant dimension.. Though i'm pretty fond of the whole 12" + 7" album they did.
—————————————————————————————–
Minimono's 'Some Day' is out soon via Vibraphone. Buy/pre-order the release here
For more info on Bosconi Records
Tags:
Bosconi records
,
Ennio Colaci
,
Fabio Della Torro
,
Minimono