Hifi Sean & Crystal Waters – Le Visiteur Featured Artists & Mixtape 088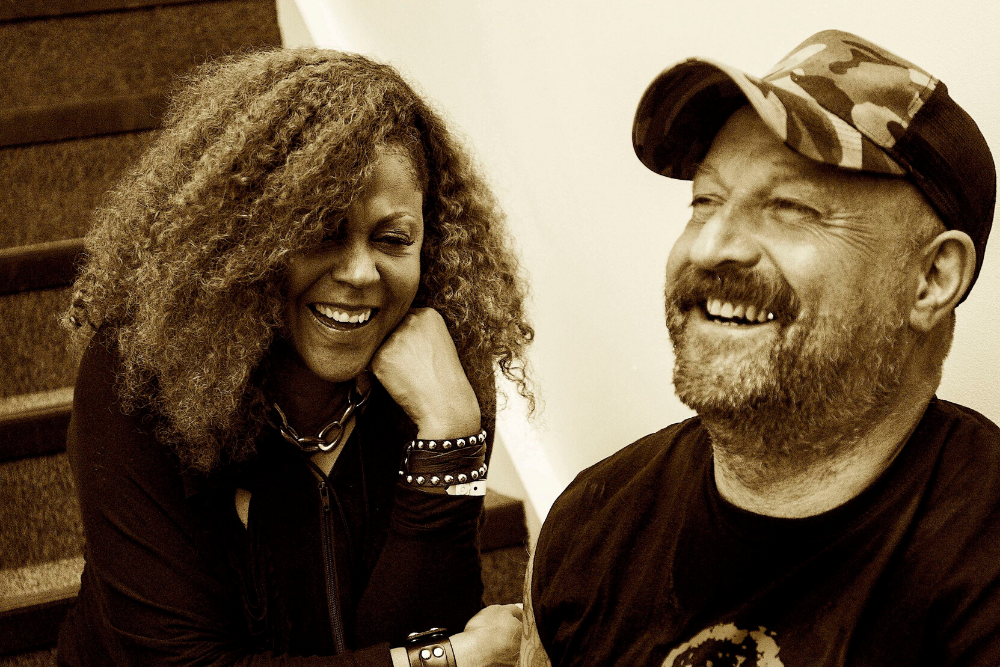 Hifi Sean & Crystal Waters – Le Visiteur Featured Artists & Mixtape 088
Hifi Sean is an artist who has had a glorious last few years, rising to prominence in the house scene he is the epitome of an apparent overnight success who has actually put in thousands of hard hours over the years.
Sean has a long and colourful past as an artist. Kicking off with international success at a young age he was the lead singer / songwriter and producer of The Soup Dragons who broke the charts in countries all over the globe with their now legendary track I'm Free and had five studio albums to their name. After their demise Sean would move on to form the critically acclaimed band The High Fidelity releasing two albums before taking a lengthy break from music.
Returning to music after many years of DJing and co-running his own club night he would then re-invent himself as Hifi Sean. It's been a roller-coaster of success ever since.
Notably his 2017 album Ft. would see him bring in a multitude of cross genre collaborators including Yoko Ono, Bootsy Collins and Dave Bell, founder of Soft Cell. The album would spawn a string of club smashes including Lost Without You with Paris Grey of Inner City and the huge smash Testify with Crystal Waters.
Reigniting his successful collaboration with Crystal Waters, Sean is back in action with a super limited 7" Heavy which is out on November 1st via his own Plastique label. It also features the incredible vocal talents of Inaya Day, a vocal dream team if there ever was one.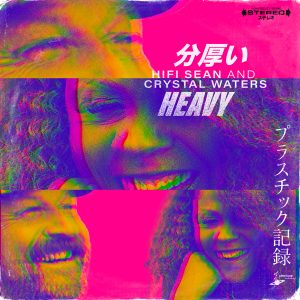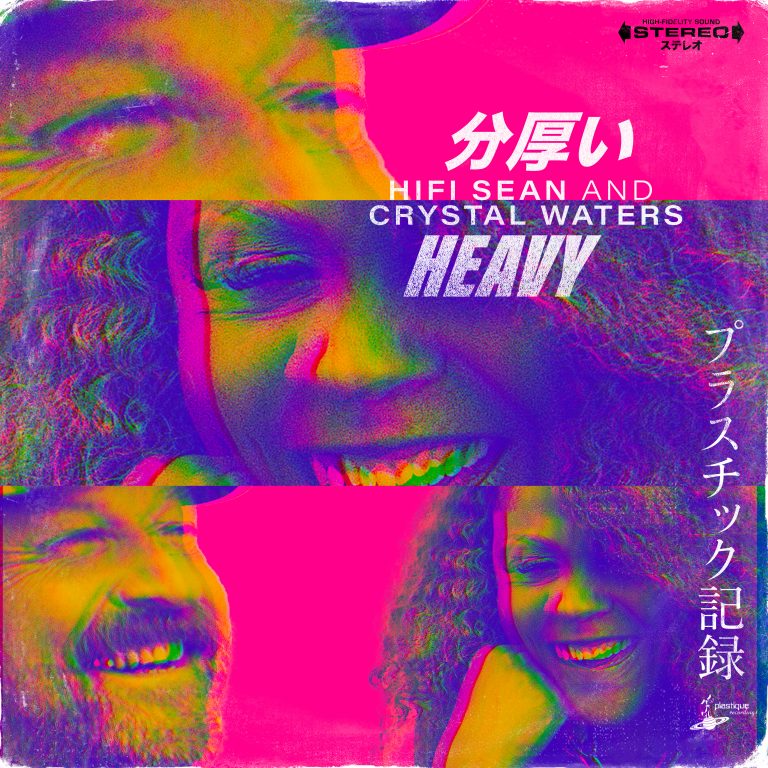 It's a hugely exciting release bustling with energy and packed with social commentary but which still has a massive amount of club nous packed in. A bubbling bassline, frenetic percussion, super cool keys and a stand out vocal performance.
It's a 7″ which you must track down now as it's limited to 200 copies and it will fly out the door, It has all the hallmarks of a collectors piece written all over it. Grab it via Hifi Sean's Bandcamp: https://plastiquerecordings.bandcamp.com/ and any other good record shop.
We spoke to Hifi Sean about his colourful career, his love of Prince, his love of collaborations and Heavy. We also had the great pleasure of putting a few questions to House vocal legend Crystal Waters about he collaborations with Sean and her career. Check out this fascinating interview below. Sean also recorded this brilliant mix for us, it's all live and ably shows what an incredible DJ he is. Please give it a share on Soundcloud and help spread the love.
Hi there Sean,
Thanks for speaking to us today.
Please can you describe the musical style of Hifi Sean in 10 words or less.
Electronic Psychedelic Soul
Please can you give us 3 of your own tracks which are quintessentially Hifi Sean.
Monday morning sunshine Ft. Jean Honeymoon
This was from one Monday morning after playing an after-hours party. I left the club and was stuck in rush hour traffic. Looking around me it was a glorious sunny morning and everyone was smiling and I realised a Monday morning sunshine is likely the most important sunshine of the week .
Testify Ft. Crystal Waters
Another track from the 'Ft.' album and likely one of those songs that is out there still being discovered every day. You only need to read the comments under this video to hear how it has connected with so many people which was an honour.
Also the video directed by Joseph Patisall is sheer perfection.
Shalvoy & Hifi Sean – Get Down
I made this record with my longtime best mate from NYC Shalvoy. I edited this video myself as a homage to the many hours spent when I spent watching Public Access TV when I was living on and off in NY. These were some of my favourite obsessions.
Sean which artists would you say have had a lifelong impact on you personally and the music that you are creating now and what have you learned as a producer from listening to their music?
From an early age I noticed that there was this other person on the records called a producer and I even started even collecting records just because they were made by that producer. Sadly I think this is something that has died off through time and changes in culture.
I was obsessed with Martin Rushent and his drum programming when I was a teenager and his Human League dubs. I got myself a drum machine and started to learn production with that. It was a Roland SH101 synth which I got on my 14th birthday (I still have and use it). I used to have one of those double tape decks and I would make tracks by recording back and forth and adding more instruments on top, I still have some of those tapes.
Those early experiences have 100% made me the producer I am today as I still know when I get that tingle that you can't explain that I am onto something. I am not mechanical about it I am totally about the feels.
Sean you have just released a limited 7" 'Heavy' with legendary House vocalist Crystal Waters on your own Plastique label. Please can you give us a bit about the history of the track and the story you are trying to tell with this release?
As you may know we made Testify a few years back but real late one night Crystal Whats App'd me and said hey I've got an idea for a vocal and I think its totally you.
I listened to the vocal and I was like BAM this is amazing and straight away I started to mess around with music around it. We sent it back and forth and due to the time difference by 6am in the morning it was basically the finished bones of 'Heavy'
It's a track which is a social satiric comment about the world we live in today and musically it's like a chugging train down a track with blues and jazz influences melted onto acid baselines and afro beats. Tell me another song that sounds remotely like this? That is something that makes me very proud.
Sean this is your second time working with Crystal Waters after your worldwide club smash Testify. How did you two first meet, what was it like working with Crystal Waters on the two tracks and what do you think she has brought to the Heavy in particular?
We were introduced by Chicago DJ Ralphi Rosario a good friend to both of us and from that moment we clicked. Crystal approaches music very like myself and lyrically is not scared to push the envelope too. I think the lyrics on Heavy are some of the best she has ever written.
Sean what do you think it was that led to the incredible success of Testify which reached No1 on the billboard charts, No2 on Shazam and No3 on Itunes as well as picking up huge support from Pete Tong and The Black Madonna?
Likely the fact there was nothing like it around at the time and there still isn't although recently I've heard a few house producers badly rip it off. But that's house music for you one person comes up with an original idea and 20 try to ride it.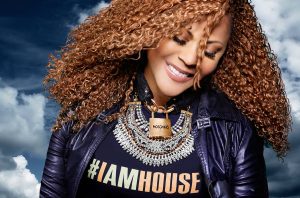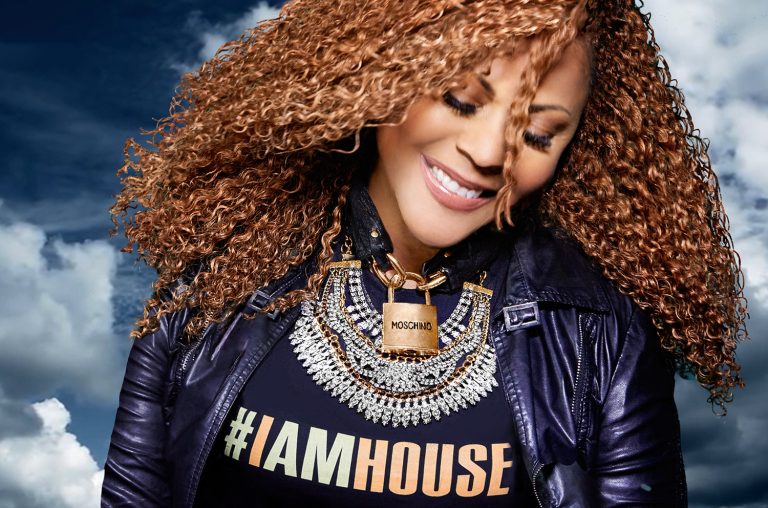 Crystal Waters
Crystal you are well know for perhaps one of the best ever house tracks with social commentary in Gypsy Woman. Heavy also has a strong social message. Why do you think so few artists use the genre to start social conversation?
I'm not sure why others don't do it, I do know that I've written many songs with a social message but they don't see the light of day. A lot of producers and labels resist. They want to stick to the tried and true positive message. That may be one reason… I just feel like I can't be the only one feeling like this, I hope this song is an outlet for others.
Crystal what are your first memories of the house scene and how did you get involved specifically in recording house music vocals?
My first memories are of people loving the music and just dancing, dancing , dancing non stop. Big bass filled speakers and baby powder all over the floors. I got involved as a songwriter. I was actually writing more jazzy r&b stuff. Then I went to a music conference in Washington DC where I met the Basement Boys who were House Music producers..the rest is history
Crystal with regards to Gyspy Woman it has now become one of the legendary cannon of the House Genre. When did you first realise that it was going to be a really special record?
Probably a couple years ago lol. I mean the song did well in the first couple years and I thought it'd die off, but it didn't. It lived very well thru the 90's. Then someone told me I had an Evergreen. I had never heard that term before. I was like Wow. Now throughout this last decade Gypsy has been sampled, licensed and remixed more times than I could ever imagine. I thank God everyday I wrote it
Crystal this is your second time collaboration with Hifi Sean after international smash Testify. What is it that makes this combination so exciting musically?
I love working with Sean because he's unique, it's never the same thing, it's always a new sound. I can't tell u how many tracks that people send me to write to that all sound the same. I don't want to do what the last guy who just had a hit did. Sean has a special talent and fearlessness . It's not easy taking a risk in this business which I find exciting.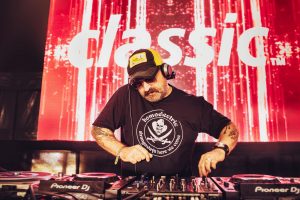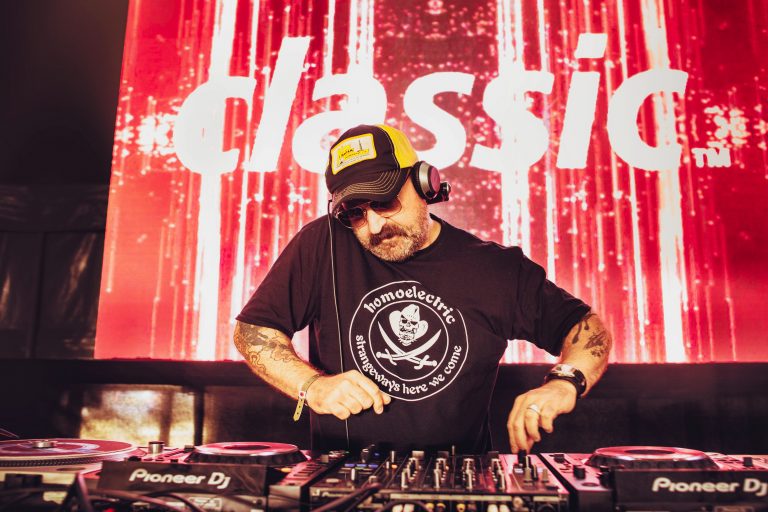 Hifi Sean
Sean you have an incredible artist background being front-man of 90's indie band the The Soup Dragons before moving onto the critically acclaimed band The High Fidelity. What do you think this colourful musical background has brought to your career as an electronic artist?
I have always used electronics in making records and as I said as a kid I was super hot at programming drum machines and using samples with an Atari computer.
I have not lost that DIY ethic of being a bedroom producer and many will likely be shocked that most of my records are made in the corner of my living room.
I find it so funny that everybody collects as much expensive equipment as they can to be a producer when to be honest 75% is what goes on up in your head.
Sean you had a very lengthy lay off after the demise of The High Fidelity before you came back onto the scene with Hifi Sean. What was it that first kept you away for so long and secondly what re ignited your interest in creating music again?
I have always been very open about all this.
I had a very massive breakdown when I split with my wife and my daughter was born and came out as gay and my whole world fell apart and I ended up in a mental institution for a while after an overdose. It took me many years of self loathing and depression to get everything back together and to even think about making music and being creative. I just kept my head down and  DJ'd a lot and I kept involved with sharing music to others.
The reason I came up with Ft was to work with people I always admired and wanted to work with to give me a certain amount of confidence to get back into it all. As soon as I opened the door in my head to it all again I realised that this is what was keeping my mind alive and I had missed it all.
Sean towards the end of The Soup Dragon period in the mid 90's you spent a year living, recording and partying in New York. It's a key period for the house scene on both sides of the Atlantic. What are your memories of the club scene during that period?
Early 90's NYC was the best, endless chaotic parties from Club USA, one of Michael Alig's, to my fave haunt down the meat packing district Jackie 60's. There was also Limelight and Save The Robots where you would see Madonna casually dancing on the corner of the dance floor
It just felt so insanely creative in New York. The art, the music, the fashion you name it. I sucked it all in like a giant sponge and this video Divine Thing is a complete snapshot of the period. I am so proud that we captured that early 90's downtown NY culture which was cleaned up over the years. Lots of the club kids from that party are in it and it was mostly shot down the meat packing district which now is like a scene from Sex and the bloody City, I adored the meat packing district back then .
I still totally love NY and I think its still as creative but there was a sense of danger back then then too which made it, as a young 20 year old man, seem even more exciting than it already was. It was my playground.
Sean of all the incredible moments in your career so far what would you say are the stand out, had to pinch yourself to make sure you weren't dreaming, events?
Playing 2 nights at Madison Square Gardens in the band. Ok it was supporting INXS by the request of Michael Hutchence but I remember the first night we played the whole place sang I'm Free louder than we could play it. It was insane and I walked off stage and Alice Cooper came backstage to say how much he loved it and shook my hand. The things that dreams are made of!
Sean you have had an incredible series of collaborations over the last few years. What made you decide to do a collaboration album in Ft, what have been you favourite collaborative moments so far and what keeps you so fired up for working with other people?
People seem to forget I'm Free has Junior Reid featuring on it which came from being at a party in London during the recording of the single one night and getting stoned with him and saying hey come to the studio tomorrow and have fun with us
Ft. as I said before was me just stepping my toe back into things and working with others to give me some kind of confidence back in myself. I know many collaboration albums have happened before but I don't think it was all original material so I had to give myself a concept to kick my lazy ass back into it.
Sean you are a huge Prince fan. Please can you tell us a little about this passion and what 3 Prince tracks would you say have had the most impact on you as an artist?
I mean I do not trust anyone in this world who say they do not like Prince? I played Minneapolis many times in the band and at his club Glam Slam. He was supposedly a fan and I was told that the first time we played First Avenue (the club in Purple Rain) he was at the gig in disguise. This I have never had confirmed but at time it was a staff member there saying he did that a lot turning up to see gigs.
Last time we played Glam Slam he was at the soundcheck but I did not know he was even there. Afterwards our sound engineer said Prince was singing along to 'Divine Thing' while you were playing it. I jumped off stage running to find him but he had gone by then. That's enough for me to think he sang a song I wrote
Take me with you
Anyone who knows me and my production knows that I am a sucker for great string sections and this is so cool. I loved it when Prince crafted pure pop and that is what is missing these days with pop artists…… crafting
Kiss
I mean who does not like Kiss and if they do they're lying. The reason I put this one in, although it's mega obvious is my theory that to make records like Prince you need to be the producer too who writes the song so you know exactly in your head how its going to sound.
If Kiss, which is basically a 12 bar blues rock song, was done conventionally it would be nowhere near how he wanted it to sound and it would not even have a bass guitar and the vocal would be 100% bone dry with no fx. It's all about the mind set that went into. This record blew my mind when it came out and it opened by head up to the possibilities of production as a song writing tool too .
Purple Music
I will let the words tell you the genius of this ….
Don't need no reefer, don't need cocaine
Purple music does the same to my brain
And I'm high, so high
Don't need no cymbals, no saxophone
Just need to find me a style of my own
And I'm high, so high
There was famously a misprint of Prince's Lovesexy LP which had the B side from The Soup Dragons album 'This Is Our Art' instead of the Lovesexy B Side. Did you ever manage to get your hands on a copy?
The amount of times I have been close to getting my hands on this has been insane. Earlier this year I found a copy in Canada on Discogs. I bought it and at the last minute the guy played it again and realised it was just Lovesexy. Like WTF!
Crazy thing is Lovesexy was a huge influence to the Soups album 'Lovegod' as the title track is about him. To think that my songs were spliced with his by mistake on an album drives me nuts that I actually do not own a copy.
If ANYONE can get hold of one I will do ANYTHING that you want ….ANYTHING!
https://www.discogs.com/Prince-The-Soup-Dragons-Lovesexy-This-Is-Our-Art/release/8016924
Sean you have played all over the world over the last few years. Which parties have really stood out for you and are there any coming up that you are really looking forward to?
Obviously the Glitterbox parties are a total high and the Adonis parties at the Cause are always insanely amazing too. I'm looking forward to playing both again real soon.
I'm adoring my residency at XOYO as that club is 100% for the dancers and I cannot say how much as a DJ it just oozes of that. Dream job!
Sean what can we expect from Hi Fi Sean over the next 12 months?
Myself and David McAlmont (McAlmont & Butler) have became a team and for the last 2 years have been writing and recording a cinematic psychedelic soul opus under the project name of 'McHifi'. This is not me as a DJ making club music as I wanted to get back to writing songs not slaved to a rhythm of the dance floo.r I have never enjoyed writing ever as much in my life as I have writing with David.
The other night I compiled the 12 chosen demos of the 25 plus songs we wrote so we could listen to them properly as an album before the next recording stage. I was walking home listening to it in the dark and I sat outside my block on a step in the pissing rain as it carried on playing and cried my eyes out when it got to the end. It was really that moving and special, I cannot wait to let the world hear this hours journey of an album .
And Crystal What else can we expect from you over the next 12 months?
I will be finishing out the year with the release of "Heavy". Next year I will be focusing on my record label IAHrecords (I am House) I have a lot of great new artists and I will also be releasing some new music. I have a syndicated radio show called "I Am House Music" and I'm on like 3 tours next year as well so if you'd like to see me please check in with my Instagram account https://instragram/crystalwaters. Thanks everyone
And finally, Sean please can you give us 4 tips for a great day out in London. A place to buy records, a place to eat, a place to drink and a place to dance.
RECORDS – PHONICA
EAT – SMOKING GOAT SHOREDITCH
DRINK – MY LIVING ROOM
DANCE – XOYO
For more info please check:
Hi Fi Sean Facebook: https://www.facebook.com/hifisean
Hi Fi Sean Soundcloud: https://soundcloud.com/hifi-sean
Hi Fi Sean Instagram: https://instagram.com/hifisean
Crystal Waters Facebook: https://www.facebook.com/IamCrystalWaters/
Crystal Waters Soundcloud: https://soundcloud.com/crystal-waters-official
Crystal Waters Intagram: https://instragram/crystalwaters
Tags:
Crystal Waters
,
glitterbox
,
Hifi Sean
,
Inaya Day
,
prince
,
xoyo