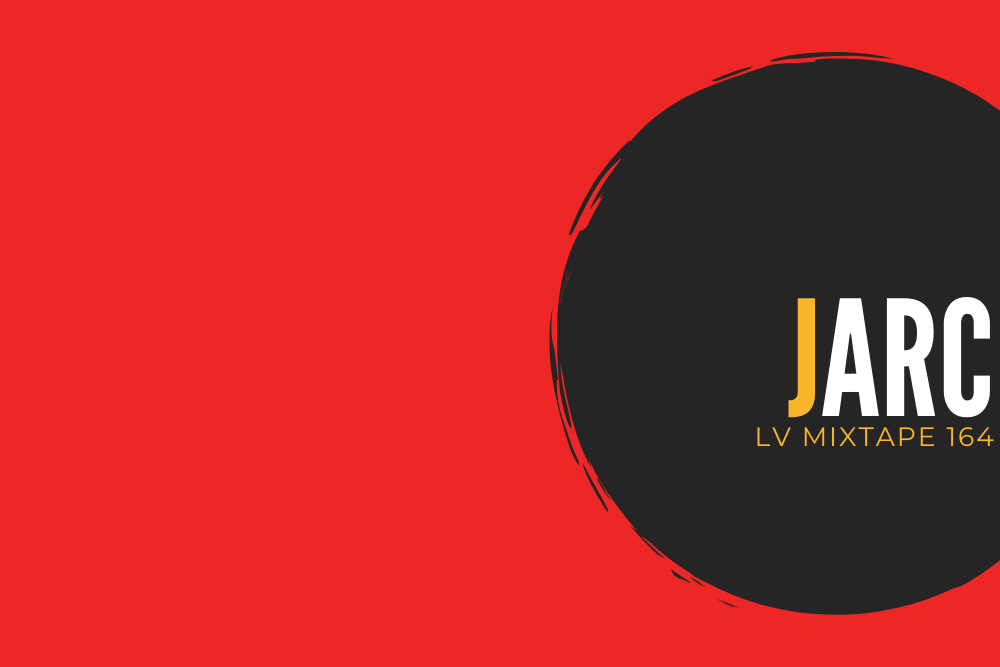 LV Mixtape 164 – Jarc
Jarc are a brand new name on the scene but one with a bit of mysterious history behind them. They have just released their second 12″ which features a couple of serious edits of Change's Paradise and Roy Ayer's We live in Brooklyn, Baby. They have given both tracks a 2020 dancefloor makeover, Brooklyn, Baby see's them work the groove taking it deep in a looped up Moodymann-esque style whilst they have crafted Paradise into Love Ecstacy, a peaktime dancefloor bomb.
You can check the 12″ here: https://www.juno.co.uk/products/jarc-brooklyn-baby/784196-01/
We have a full interview incoming in a few days with Jarc, in the meantime check out this brilliant mix that they have put together for us packed with dancefloor bombs. It's a seriously well constructed mix which hints that these guys have a good bit of DJ knowledge in their locker. We also chatted to them about the mix which you can check below.
Q1: What can you tell us about the theme of the mix you have done for us and what are some of the key tracks for you?
(JC) with the mix I wanted to reflect the sort of set we'd play at night, in a club… Always funky, but also with a little more energy towards the end. We can certainly play a really downtempo set, but I wanted this to have a little more energy. I've put a few of our own tracks in there, but also wanted to make sure I added something from guys like Late Night Tuff Guy, Dave Lee (Aka Joey negro) and also Moodymann who all make some awesome stuff and who I'd list as personal influences on our JARC project. I wanted to sneak our reinterpretation of "Vertigo / Relight My Fire" on the end too!
Q2: How does the style of mix here compare to how you would approach a live DJ set?
(JC) I think the mix is similar to how we'd play a DJ set. I feel it builds in energy as a DJ set often can (depending on where and when you are playing within a night or day). It's a mix of our own edits and other peoples tracks and we're not scared of playing tracks with big vocals.
Q3: Which other artists DJ mixes do you find yourself coming back to time and again and do you have a favourite that you gravitate towards?
We both like how Late Night Tuff Guy has re-interpreted classic music for today's dance-floors, so this DJ set from him is one to check… "LATE NITE TUFF GUY disco edits DJ set in The Lab LDN"
But I also love some of the DJ turntablist sets where DJs are mashing stuff up live such as this:
We constantly post music, DJ's and moments in time that inspire JARC to our Facebook page so that really gives a vibe of what we dig.
For more info please check:
Jarc Facebook: https://www.facebook.com/JARCsounds/
Jarc Soundcloud: https://soundcloud.com/user-69288322
Jarc Instagram: https://www.instagram.com/jarcsounds/
LV Mixtape 164 – Jarc – Tracklist
JARC – Want Me (Original)
Hotbox – Like You Used To (Original)
Jona Saucedo – Music & Lights (Original)
JARC – Brooklyn Baby (Original)
Juan Laya & Jorge Montiel – Got To Be Music (Original)
Jay West – So Right (Original)
JARC – If You (Original)
JARC – Falling In love (Original)
Late Nite Tuff Guy – Hold Tight (Original)
Michelle Weeks & Joey Negro – Moments Of My Life (JN Closer To The Source Mix)
Martin Circus – Disco Circus (Original)
Daryl Hall & John Oats Vs Chromeo – ICGFT (JARC edit)
Hotmood – Full Tilt Boogie (Original)
Dan Hartman – Vertigo Relight My Fire (JARC Reconstruction)
Tags:
disco
,
Jarc