Mark Brickman – LV Featured Artist & Mixtape 110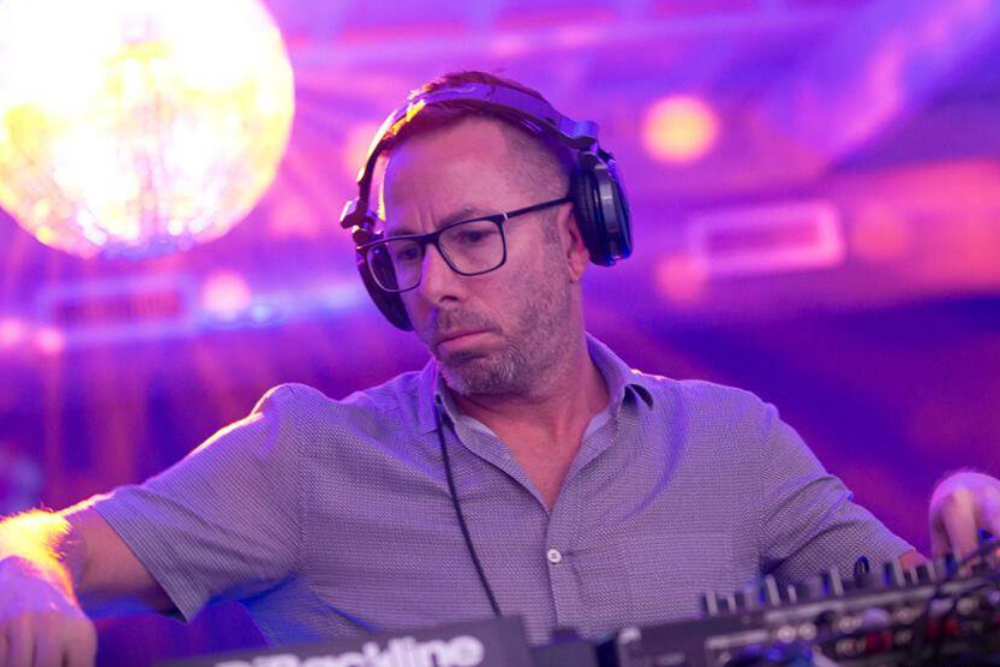 Mark Brickman – LV Featured Artist & Mixtape 110
Cover photo by Jarred Michael
Based in South Beach Miami, the home of the Winter Music Conference, Mark Brickman has been a long standing resident in some of the best clubs in the area including Rumi Lounge, The Hotel Astor, Sushi Samba, Segafredo, No3 Social and the Anderson among many others.
Mark is also one of the heads behind the Essential Party which is one of the top underground house events held during Miami Music Week and Art Basel.
In the studio he has been on fire recently with a string of Top 40 tracks fusing both his love for energetic disco and underground house.
Marks latest release is a monster two track EP on Midnight Riot which hooked LV Online straight away and also looks destined for huge chart success.
We caught up with Mark to discuss his career, Miami and his upcoming releases. He also put together this wonderfully uplifting mix for us. Please give it a share on Soundcloud and help spread the love. The full tracklist is at the bottom of this interview x
Hi there Mark,
Thanks for speaking to us today.
My pleasure.  Thank you so much for having me!
For our readers who haven't come across your releases before how would you describe the musical style of Mark Brickman?
If I were to describe my musical style, whether it be related to my studio productions or DJ sets, I would have to say "Uplifting".  I really love the music that makes you want to throw your hands up, move your body,  and lose yourself on the dancefloor.
Please can you give us three tracks from your discography which you would say are quintessentially Mark Brickman?
Pull Up To The Bumper (Mark Brickman Bootleg) – Grace Jones
One of the first disco edits that I produced was "Pull Up To The Bumper" by Grace Jones.  This started out as a personal edit strictly for my DJ sets, however I decided to put it out on my label RaMBunktious in 2015.  Since then, I decided to give it away as a free download on my soundcloud.
Love will Fix It (Original Mix) – DJ Mark Brickman
For years, I was looking to do an edit of Ashford & Simpson  "Found A Cure" but I couldn't get the right sample loop to work for me.  In 2019, after many attempts, I finally found something that fit!
Link In Your Chain (Original Mix) – DJ Mark Brickman
I found this cool acapella of "Chain Of Fools" that was covered by Risse.  I know this has been used over and over again in other edits, however, I thought I'd give it my best try.
How would you describe your latest EP 'One Night In Miami' which is out now on Midnight Riot and please can you give us a bit of history about the release?
I really wanted to make a track that made it impossible NOT to dance! Again & Again had that hook and that sample that The Sugar Hill Gang made famous with "Rappers Delight".  I thought I'd return the favor and use another famous sample from "Rappers Delight" in Again & Again.
As for the title track, "One Night In Miami", this was sampled from a Cerrone track that's been sampled many many times.  I just love that French influenced disco house from the 90's and early 2000's (the golden era of house music)
Miami has a huge legacy in House music due to Miami Music week / WMC. What can you tell us about the scene there during the conference?
I've been at every WMC since 1999. Miami is definitely the place to be during Miami Music Week for electronic music lovers.  People travel from all over the world just to be here.  What's there not to like?  Gorgeous weather, dope parties, and all the best DJ's in one place. I would say it has become a bit more commercialized over the years, however there are still many quality parties.  You just need to look a bit harder to find them.
What other DJ's / Producers from Miami should we be looking out for right now?
There's a lot of talented DJ's and producers in Miami.  I'm friends with a good many of them.  My top pick would be Dan Klokow (DAN.K) who is a very talented DJ and producer.
With Miami Music Week not too far away what tips do you have for our readers for places to visit or events to take in during their visit?
For producers, Label owners and  people that are interested in the actual business of music, make sure to visit the actual Winter Music Conference!  This is 3 or 4 days of workshops and meetings designed to showcase the business of music!
If you're just in it for the parties, well there's plenty of that. If you want to know where I'll be, you'll see me out and about at the Kings Of House Party, The Defected Party, and of course the Essential Party!!
You also co-run the Essential Party in Miami. What can you tell us about the ethos and history of the party and what events do you have coming up?
I've been producing the "Essential Party" with Jay-J (Shifted, Defected, San Francisco) since 2013.  Our goal is to give the underground house music scene a larger stage and audience.  We've worked with many talented artists including Miguel Migs, Mark Farina, Doc Martin, Soul Clap and many others.
Our parties are for music lovers.  We plan for those special connections between the dance floor crowd and the DJ's.  The vibe of our parties have been described as "amazing".  We even place special incense around the venue so you'll recognize that familiar scent year after year.
Producing events is a lot of hard work and mostly a labor of love for me, but it's all worth it when we hear our guests describe our parties as 'the best party of the entire week'!
Saturday, March 21, 2020, we are collaborating with Miguel Migs and Salted to bring you "Essential – Salted" at No 3 Social Rooftop in Wynwood.   Full lineups will be announced soon but expect to see many of your favorites!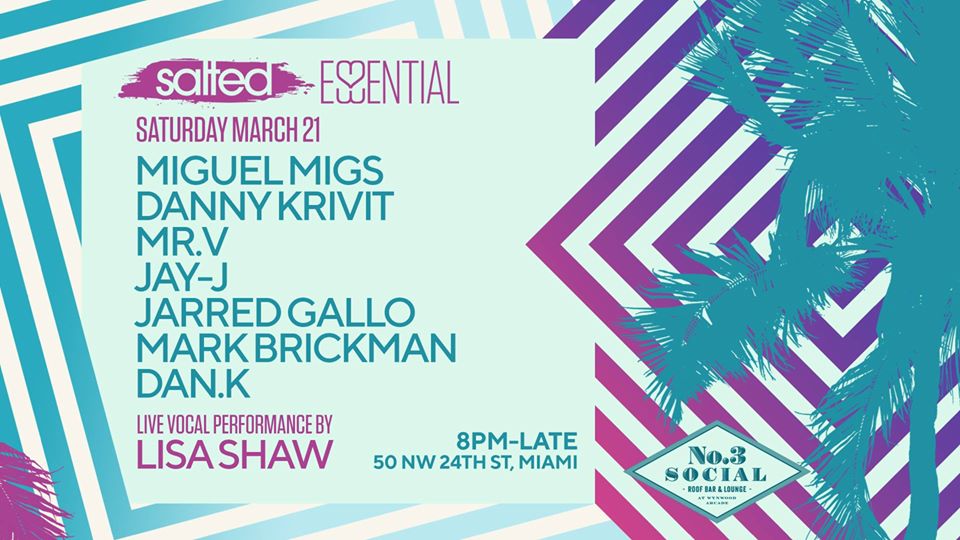 Please can you give us 3 tracks which you would say have directly influenced your style of production.
I could fill 10 pages with tracks that have directly influenced my style.   I'll try to limit them to just 3..   Hahaha
Dubtribe Sound System "Do It Now"
I first heard this track on Danny Tenaglia's "Back To Basics" CD in 2002.  It is just one of those tracks that simply sticks with you for  your entire life!
Masters At Work FT India – Backfired (Joey Negro Mix)
I absolutely love uplifting house music.  This is just one of those tracks that you just lose yourself to India's vocals.  Amazing!
Milk & Sugar – Stay Around
Probably one of my all time favorites here.  This track is the epitome of the music that has influenced both my DJ sets and productions. I still play this track in almost every one of my DJ sets and when played at that perfect moment, can really provide a magical moment on the dance floor.
In 2012 you set up your own label RaMBunktious. What can you tell us about the label and who are some of the key artists that you have been working with?
I started RaMBunktious in 2012 to build my own brand and to showcase the talents of others who have similar styles.  I've had the great pleasure of working with some great artists including Jay-J, DAN.K, That Kid Chris, to name a few.
What else can we expect from Mark Brickman in 2020?
I have new releases coming out on both RaMBunktious and Midnight Riot! Keep on the lookout!
And finally, please can you give us 4 tips for a great day out in Miami. A place to buy records, a place to eat, a place to drink and a place to dance.
1-800-Lucky in Wynwood is a one stop shop for record shopping, food, and great DJ's.  Highly recommended.
If you're in the mood for amazing food and don't mind spending a little cash, try Chotto Matte in South Beach.  You will not be disapointed.
If you just want to lounge in a beautiful rooftop venue, try No 3 Social in Wynwood.  We are doing the "Essential Party" at this location this March and its an incredible venue.
As for dancing, try "The Anderson Bar".  I throw a monthly Disco party called "Powder" and people love to get down!!!  Super fun spot!!
For more info on Mark Brickman please check:
Instagram: @djmarkbrickman
Facebook: https://www.facebook.com/djmarkbrickman/
Soundcloud: https://soundcloud.com/rambunktious
Traxsource:  https://www.traxsource.com/artist/113995/dj-mark-brickman
LV Mixtape 110 – Mark Brickman Tracklist
(1). Patti LaBelle – Music Is My Way Of Life (Joey Negro Funk In The Music Mix) – Z Records
(2). Fingerman – Brass Monkeys – Hot Digits Music
(3). Los Charly's Orchestra – Sunshine (Deep Disco rework) – Spa In Disco
(4). Pete Le Freq / Coco Street – This Ain't Yo Mama's Soul Train – Alpaca Edits
(5). Mark Brickman – Keep On – Midnight Riot (Forthcoming)
(6). Jamiroquai – Cosmic Girl (Dimitri From Paris Dubwize) – Le Edits Records
(7). The Shapeshifters Ft. Teni Tinks – Try My Love (On For Size) – Glitterbox Recordings
(8). Mark Brickman – Again & Again – Midnight Riot
(9). Ladies On Mars – Evil Lover – Midnight Riot
(10). Eli Escobar – Bullfight Of Love (Eli Escobar Edit) – Razor-N-Tape
(11). Mark Brickman – One Night In Miami – Midnight Riot
Tags:
disco
,
Mark Brickman
,
Miami
,
Midnight Riot
,
MWC