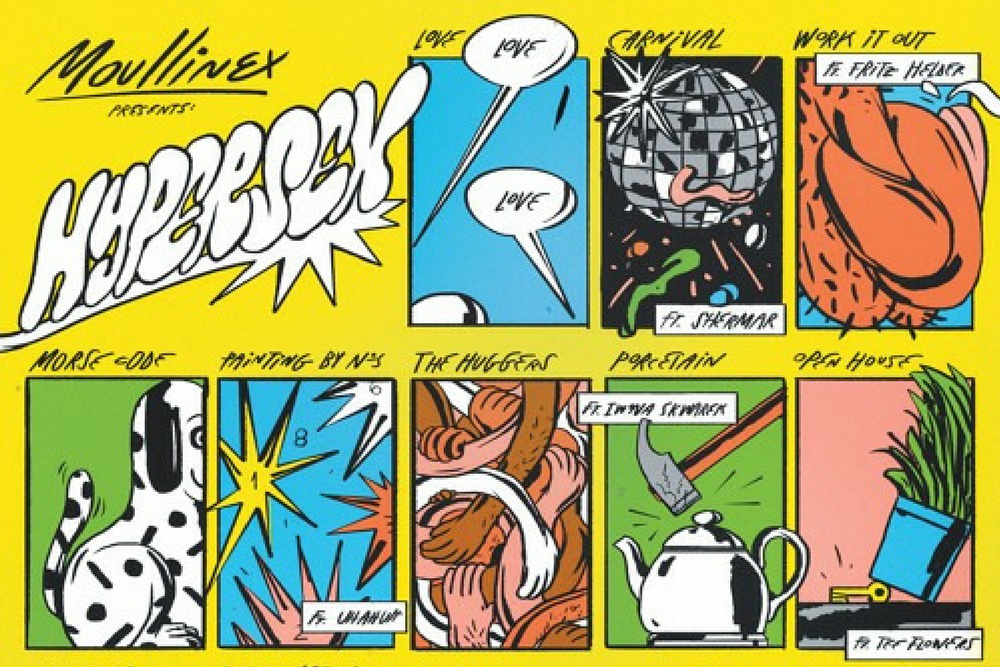 Packed with incredible music, every track stands up on it's own right as a thing of beauty. For us the standouts are the super soulful and very funky 'Carnival', Prince homage 'Work It Out', laid-back gem 'Hidden Affection' and funk gem 'Like a man'.
Turn this one up loud, lie back and smile
Hypersex Collaborators: Fritz Helder, Best Youth, Iwona of Rebeka, Georgia Anne Muldrow, DA CHICK, Marta Ren, Guilherme Tomé Ribeiro, Shermar Davis and Tee Flowers.
Tags:
disco
,
FUNK
,
HOUSE
,
MOULLINEX