Natasha Kitty Katt – LV Featured Artist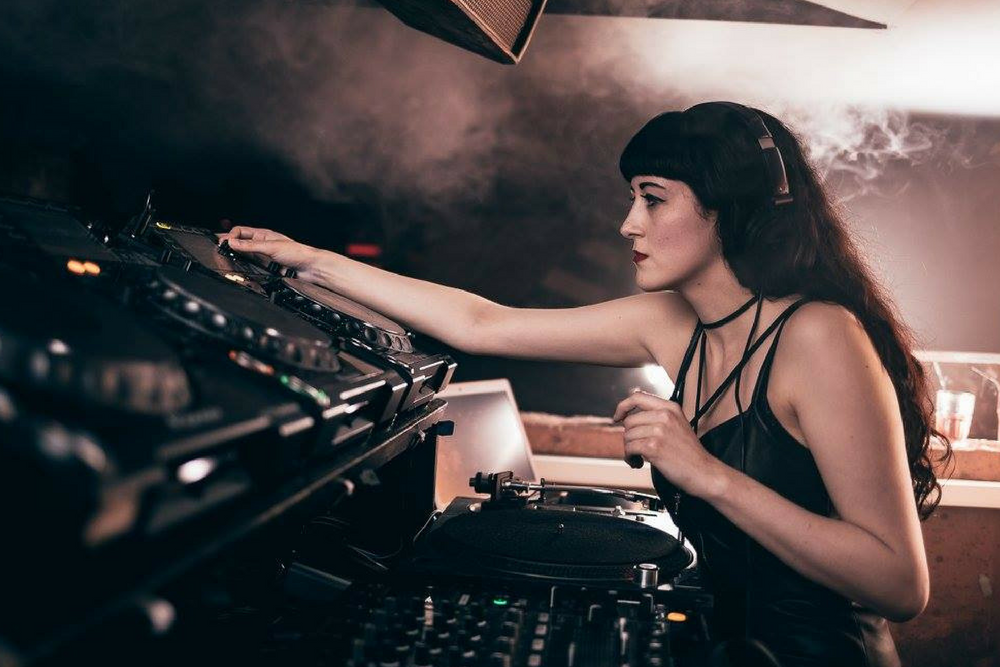 Natasha Kitty Katt – LV Featured Artist

Hailing from Edinburgh Natasha Kitty Katt is a lady on a mission to spread the good word 'disco' far and wide. Recently signing to Soul Heaven's booking agency Natasha is on fire at the moment as her DJ bookings continue to sky rocket including having recently being announced for the huge Defected NYE party at Ministry of Sound alongside such luminaries as Roger Sanchez, Sonny Fodera and Anime Edge & Dance. This is in the wake of a fantastic 12" release on her own Ghetto Disco Records Label which sold out pretty much instantly. Natasha has really made 2017 her own.
Check out Natasha's fantastically funky guest Mix for Le Visiteur Online
We caught up with Natasha for a quick chat to see how she has turned a passion for crate digging into a flourishing career.
Hi Natasha, welcome to Le Visiteur Online. 2017 has been a really incredible year for you with trips to Southport Outdoor, Suncebeat, Liverpool Disco Festival and many more incredible shows. Tell us a little about your journey, how did you first get into disco and DJing?
Well, where do I begin? I've always lived in a household filled with soul infused music. As long as I can remember, my parents have been playing 70s soul music. From a young child, I was absolutely in love with the 'Modern Soul' sound. My dad being an avid, obsessive record collector, fueled my ears with these sounds and I am so glad he did. My first love will always be 'Modern Soul' and I still include an element of this sound within my sets today, alongside driving bassline disco tracks.
DJing began for me after a visit to see Ladies on Rotation at the Sky Bar, Edinburgh back in 2012. I went along, initially as a punter and loved the music I was hearing. Watching the girls really get into the tunes and do their thing encouraged me to turn my own love of Soul, Funk and Disco music into something more.
After a trip to New York and a new suitcase later. I went on a crate digging rampage. I had records back home, but this is when I went all out. I came back and took on a vinyl gig at a local bar. I've never looked back.
You have had so many incredible gigs recently are there any which have really stood out as being a moment when you thought 'yes this is what all the hard work was for'?
In all honesty, Liverpool Disco Festival holds a really special place in my heart. The work that James, Alex, Nick and Jimmy are doing is just incredible. Being a self confessed Disco obsessive and having an event that caters to that very need is magical. Coupled with the fact I've been made a resident, it's a dream come true.
If you had to pick 3 artists who have really sparked your musical passion and are part of your musical DNA would they be and why?
Loleatta Holloway – my earliest memories of hearing a disco diva belt out tunes like 'Dreaming' and 'We Are Getting Stronger' helped shaped my musical ear today and initial love of disco.
Margie Joseph – a beautiful, talented soul that speaks to my soul. An incredible woman that I have had the privilege to interview and speak to on a personal level.
Terry Callier – his music transcends musical boundaries and he was without doubt one of the most talented singer songwriters, period.
You co host your own radio show 'The Ghetto Disco Show' with your father Dennis Probert which has a fantastic reputation for brilliant music and on point interviews. Tell us a little about the show, where our readers can find it and your favourite moment so far.
Oh I do love talking about Ghetto Disco!
Ghetto Disco runs fortnightly Sundays on UK leading soul station, Starpoint Radio. We've made it our goal to introduce to our listeners some rarer soul sounds across the board as well as a few more well known tracks. Disco, Soul, Funk, Boogie, Jazz and even some contemporary House, we cater to it all. It's such an honour to share this platform with my Dad.
Interviews have become a key component of what makes our show unique. I've made it my mission to track down my favourite singers and learn their life stories. I've been lucky enough to speak to: Leroy Burgess, Lenny Williams, Linda Clifford, Margie Joseph, James Mason and Melba Moore.
We have also had guest mixes from the likes of: Rahaan, Sadar Bahar, Mad Mats, Get Down Edits, Groove Assassin, Fingerman, Reverend P, Afshin, Boogie Cafe Records, Victor Rosado to name a few.
A favourite moment? would be too hard to pinpoint, but I can tell you my favourite part of the radio show is the interviews – you can listen to a recent example here –
This year you launched your own label Ghetto Disco Records also with your father what made you jump into the world of running your own label?
It was a natural transition for Ghetto Disco to turn into a record label. We kept receiving incredible guest mixes for our show. One guest in particular, Serge Gamesbourg, created music specifically for his mix in our show and we just had to snap up the tunes. It was a no brainer.
The label has done pretty well so far with the first release sold out, high demand for the follow up and some excellent support from some of the respected DJ in the disco community.
You recently released the brilliant 2 tracker Twisted Katt / Cosmic Bitch with the Twisted Soul Collective. When can we expect to see more releases coming from you?
My next release is coming out on renowned, Masterworks Music. I'm absolutely delighted to say it's another vinyl release featuring two contemporary disco inspired works by myself. Coming out in November, so keep your eyes peeled!
Tell us a little about what it was like growing up in Edinburgh and what was your first break there.
I do love Edinburgh, it was a beautiful place to grow up in. Scenic, vibrant and full of buzz, it's an honour to call this place my home.
My first break in Edinburgh was getting asked to warm up (I'm now a fully fledged member) of Ladies on Rotation. It was a real turning point for me and let me leave my paw print on the Disco scene in Edinburgh.
Can you give us 3 tips for a great night out in Edinburgh. A place to eat, a place to drink and a place to dance.
A place to eat:
Now, you are asking the world's most fussy eater, haha! I would say David Bann is a beautiful vegetarian restaurant (yup, I'm one of those!)
A place to drink:
99 Hanover – music savvy, beautiful surroundings and great staff
A place to dance:
Cabaret Voltaire – caters to the sounds of the underground
You have played at the last 2 Liverpool Disco festivals, which is turning into a key UK event. Who were your highlights?
Highlights for me would definitely be Linda Clifford, Red Greg & Rahaan.
DJing with my partner in crazy banter is always a real treat too, Mr Jamesy Morgan!
For NYE you are playing in Ministry of Sound's hallowed "Loft' for Defected. What can we expect from your set for such an incredible gig?
Good question, I wont' really know until I get behind the decks and go with the flow, I do plan on keeping it real though!
Finally what can we expect from you in 2018?
I've got a few unreleased tracks in the works, more international gigs and a whole lot more from ze Katt. Stay tuned.
For more info on Natasha Kitty Katt check: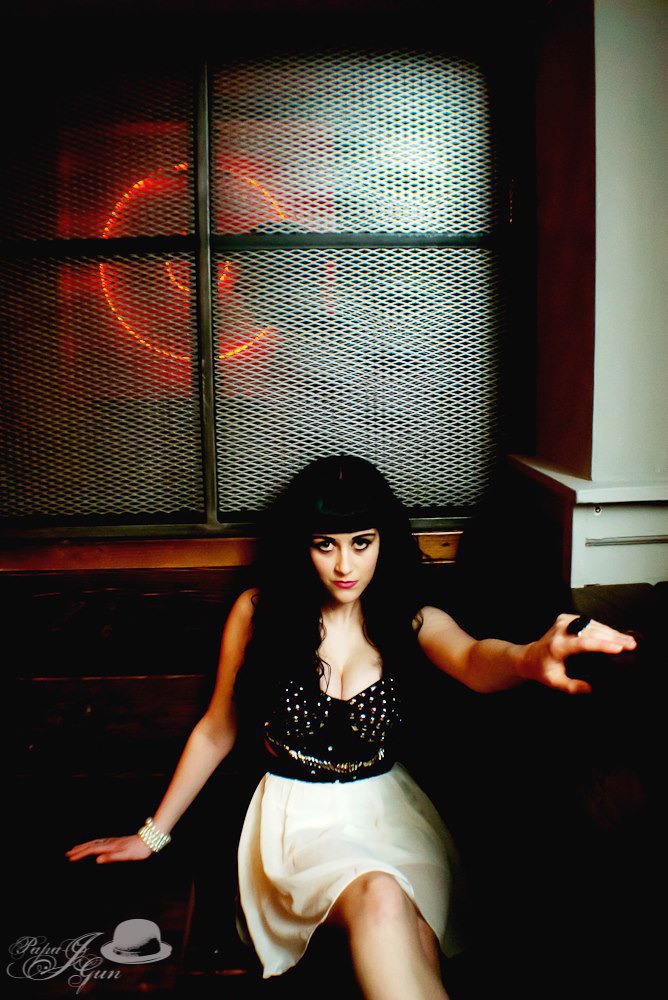 Tags:
defected
,
disco
,
featured artist
,
natasha kitty kat probert
,
soul heaven