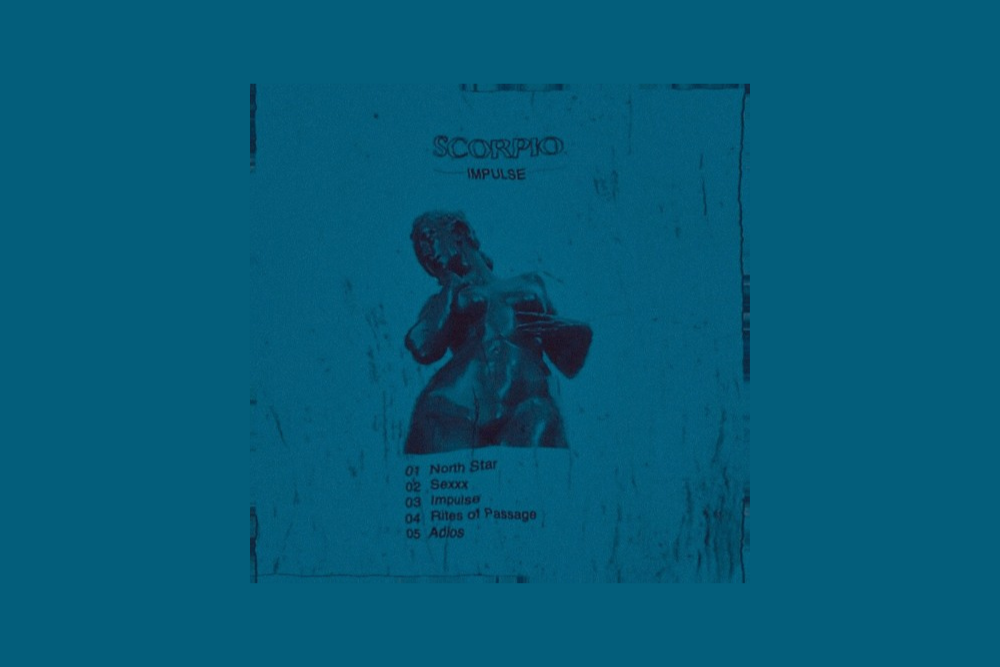 Scorpio – Impulse EP
One of the real pleasures of running a music magazine is when you come across a brand new artist who is doing their own thing and creating some brilliant music.
Toronto's Scorpio definitely ticks those boxes. He has just released the five track Impulse EP and it's a real joy. It's a combination of Lofi house with bags of percussion, subtle disco moments, synth licks and big bubbling basslines.
Kicking off nice and deep with North Star, it's a track with plenty to hold the attention throughout. Expect swirling synths, an energetic bassline and loads of percussion.
Sexxx is like a party Hot Chip, smooth soul vocals, in your face percussion and a bounce of a bassline. Really nice work.
Title track Impulse is a definitely groover, again it features big percussion and an in your face bassline to the fore.
Rites of Passage is back on a Deeper tip, it has a jazzier feel with looped up vocal atmospherics and a broken beats, a nice contrast to the other tracks.
Finishing off as strong as the EP kicked off Adiós has those feel good disco vibes aplenty but with big powerful synths leading the way.
This is an EP with a unique feel, Scorpio is definitely an artist to keep an eye on.
For more info on Scorpio check:
Soundcloud: https://soundcloud.com/scorpioseason
Tags:
Lofi House
,
Scopio