Talking Classics With Jimpster As He Releases His 25 Year Anthology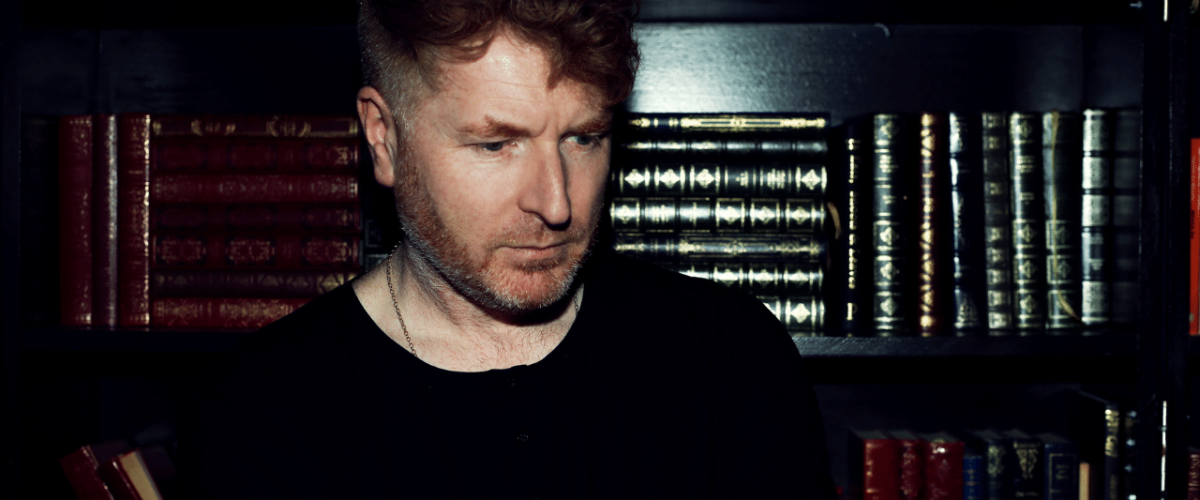 Put quite simply Jimpster's impact on electronic music has been almost incalculable, he is one of the leading lights of the deep house movement not just within the UK, where he is based, but he also has a loyal and vociferous following in all corners of the globe. Jimpster is is an artist who has delivered both club anthems and classics alike across the last twenty five years creating sumptuous and expressive music which manages that incredibly difficult feat of being both dancefloor gold but which is also rich and textured enough for repeated home listening. Indeed outwith the club his tracks are best sampled late at night through your finest headphones to get the full scope of the quality of the production. And all of this comes even before we even mention the brilliance of his labels Freerange and Delusions of Grandeur which have become a byword for electronic musical quality.
Now rounding up the first twenty five years of his career Jimpster has delivered two double pack vinyl albums and two digital albums titled The Anthology which showcase both the richness of his production skills alongside the subtle changes across his productions over the last two and a half decades.
From glorious deep house like 2008's Dangly Panther and last years One through to the delightfully downtempo The Sun Comes Up via the undulating groove of Roller girl, the summer electronic warmth Curve and the powerhouse peak time of Burning Up the albums showcase all corners of Jimpster's varied arsenal.
A truly wonderful release!
Grab Anthology Volumes One & Two via: https://jimpster.bandcamp.com/album/anthology-volumes-one-two
To celebrate the release of Anthology we asked Jimpster to give us 10 of his all time classics that he has unearthed across his DJ career.  Expect deep and classic house aplenty.
Talking Classics With Jimpster As He Releases His 25 Year Anthology
Island Noise Productions – Visions Of Paradise (Original Mix)
Whilst rave was taking a stronghold in Essex in 1991, and the music increasingly becoming a parody of itself with over enthusiastic breakdowns and bigger, brasher breakbeats, thankfully there were still diamonds in the rough to be found. This EP, along with follow up Give Ya Luv showed former hip hop producer Nathaniel X bringing a deeper vibe fusing subtle breakbeats with house and moody pads. All the different mixes are ace and this one still sounds great 30 years on!
Christopher Rau – Simple Set Up
Don't be fooled by this seemingly unassuming and subtle track from 2013. What seems at first like a pretty piece of Detroit-influenced, electro-tinged deepness soon becomes something much bigger on a club dance floor. The fizzing sublime chords and bouncing arpeggios create a heady atmosphere that make me want to dive into and get lost in for days.
Son Of Sound – Jewel Eye Nights
New York producer Son Of Sound aka Henry Maldonado has a sound all his own. As part of House 2 House his productions date back to 1991 on Strictly Rhythm so you can get an idea on the quality we're talking here. Jewel Eye Nights is one of those tracks which is tough enough to work on bigger dance floors but is far from being just a club tool. And the drums slam!
Brandt Brauer Frick – Paino Shakur (Losoul Remix)
I'm a big fan of Losoul's productions and this remix he made of Brandt Brauer Frick more than justifies 'classic status' for me. This is one for the lost early morning hours when everything gets a bit hazy and nothing is quite as it seems. An elastic bassline, wobbly cross rhythms and sine wave pads add colour to the crisp, minimal drum groove which simply oozes with funk.
Fred P – Emotive Vibration
Deep house doesn't get much deeper than this twelve minute epic from Fred P. A journey into late night, emotive vibrations and an inspiring lesson in the art of hypnotic rhythms and minimal arrangements. A very special track to be dropped at special times when you know the dancers are with you for the long haul.
Scott Grooves – Movin' On
A laidback, soulful vibe from Detroit native Scott Grooves which never fails to hit the spot when played out thanks to the silky smooth vocals with uplifting lyrics from Seoulonnie.
Shafty – Deep Inside (Of You) (The Deep Creep)
This classic piece of Italian deep house on the brilliant Heartbeat label from 1991 has it all. What sounds like Jaco Pastorius sample in the intro, Trevor Horn circa Grace Jones era pads and vocal FX, dubbed-out percussion, hands in the air piano stabs…. All present and correct.
Gene Farris – Visions Of The Future (Roy Davis Jr & DJ Skull mix)
Something much more banging now with Roy Davis Jr and DJ Skull on the remix of Gene Farris from '96. Crunchy beats, a looped up O'Jays sample and some crazy tweaks make for a high energy track which never fails to heat up the dance floor. Classic Chicago filter disco jackin' house vibes!
Arto Mwambe – Noh Ngamebo
This is a tune I never tire of no matter how much I play it. Reminds me a bit of Metro Area but with more percussion elements and a little more club focussed and now I think about it, I could have easily added Greatest Love, Ombala Mbembe, or everyone of their remixes to this list! I wish they were still active as Mwambe cos they had the Midas touch when they were dropping these tracks in the mid to late 00's.
Glenn Underground – Ambient Jazz One
It's really hard to single out a GU favourite as he has produced so many stone cold classics. At a push, Ambient Jazz One from 2005 might just be pipping it.
An uptempo, crunchy house groove keeps things driving along whilst Rhodes pads, floating strings and arpeggios add that musical element which touch the soul and make this a great end of night track to leave things on a positive.
Grab Anthology Volumes One & Two via: https://jimpster.bandcamp.com/album/anthology-volumes-one-two
For more info on Jimpster please check:
Jimpster Facebook: https://www.facebook.com/jimpster.freerange/
Jimpster Soundcloud: https://soundcloud.com/jimpster
Jimpster Instagram: https://www.instagram.com/jimpster_gram
Jimpster Twitter: https://twitter.com/JamieJimpster
Freerange Facebook: https://www.facebook.com/FreerangeRecords/
Freerange Soundcloud: https://soundcloud.com/freerangerecords
Freerange Instagram: https://www.instagram.com/freerangerecords
Freerange Twitter: https://twitter.com/freerangerec
Freerange Bandcamp: https://freerangerecords.bandcamp.com
Love this? Check out more from Jimpster HERE
Like what you hear? To help support LV Online buy us a coffee via Ko-FI. Click HERE
Tags:
Deep House
,
freerange records
,
Gene Farris
,
glenn underground
,
Jimpster
,
Roy Davis Jr
,
Scott Grooves
,
Son of Sound