Tasha LaRae – Le Visiteur Featured Artist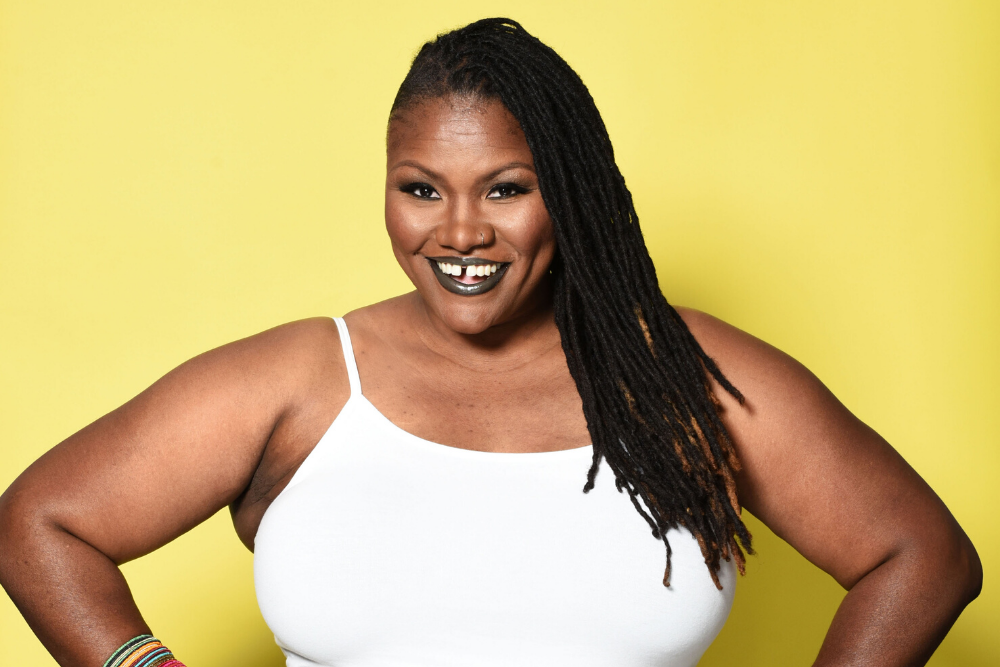 Tasha LaRae – Le Visiteur Featured Artist
Tasha LaRae is longtime lead female vocalist with Grammy award winning band Arrested Development. Originally from Omaha, Nebraska Tasha would come to prominence via the Atlanta music scene where she was working as a backing singer, session singer and songwriter. Tasha's talent was such that it caught the ear of Arrested Development's Speech in 2007 and by the following year she would be touring across the globe with the band. Tasha has been a firm favourite since penning tracks on all their subsequent albums.
Side by side with her Arrested Development exploits Tasha has continued to cultivate her own career releasing several solo EP's before hooking up with DJ Spen's Quantize label back in 2016. It's a partnership which has borne some incredible music including chart topping covers of Angie Stone's classic Wish I Didn't Miss You, which you can check below, and Teena Marie's anthem I Need Your Lovin.
2019 sees Tasha step out with her debut solo album 'Tasha'. It features 13 tracks traversing house, disco and urban flavours. It's an album which is packed with a career worth of experience and infused with a heart warming positivity.
Keeping up her relationship with DJ Spen's Quantize label it is also packed with well judged collaborations from some of the top names on the scene including Jay Kutz, John Morales, Jihad Muhammad, Beat Rivals, Opolopo and of course DJ Spen. There is also an appearance from Arrested Development band mate, Speech.
Expect 13 wonderful tracks including nine brand new tracks penned specifically for the project. You can check it out in full on Traxsource: https://www.traxsource.com/title/1223019/tasha
We spoke to Tasha about the album and her incredible career, check out this fascinating interview below.
Hi there Tasha,
Many thanks for speaking to us today.
For our readers who haven't come across your releases before how would you describe the musical style of Tasha LaRae?
I would say my style is an equal blend of soul, house and R&B.
Which 3 tracks of yours would you say are quintessentially Tasha LaRae?
Till You Get There, Optimistic Heart, and #FridayFeeling – Collectively, these 3 songs speak to who I am, how I view the world and the energy that I put into all that I do. I truly believe that we are all on this planet for a reason and that we are all capable of accomplishing more than we give ourselves credit for. I strive daily to live my life with an element of faith, optimism, and determination to pursue my purpose with passion.
Till You Get There
Optimistic Heart
#FridayFeeling
Your brand new solo album Tasha has just been released. What can you tell us about the background to the project and what was the ethos of the album?
The process of creating 'Tasha' took about 2-3 years to complete. I received tracks from DJ's around the world and would spend a few days writing and recording with my engineer, Toney Grant. Then we'd send the vocals back and let the magic happen, lol. I love that technology makes it possible to collaborate with others regardless of location.
The ethos of the album can be summed up into two words: Forward Movement. This was a natural progression as each song is a reflection of my thoughts and feelings during that time. Overall, 'Tasha' embodies the idea of go for it, keep going and don't stop until you get to where you want to be.
Which tracks from the album really stand out for you or perhaps have the strongest personal messages?
Till You Get There & Uncomfortable for the same reasons mentioned above.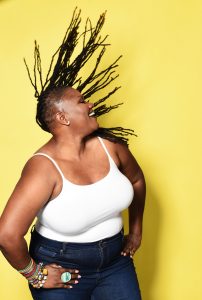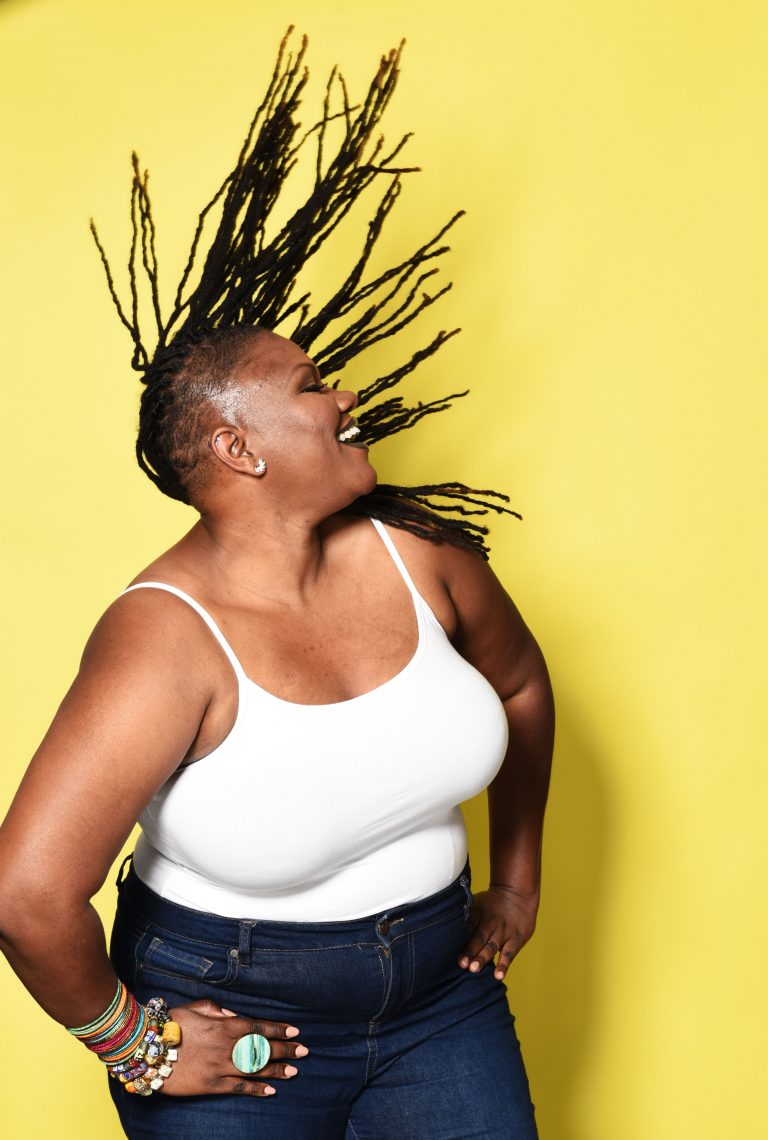 You have been working regularly with DJ Spen since 2016, regularly hitting the top of the download charts with your Quantize releases. How did you two first meet and what has it been like working with Spen to bring your own album project to fruition?
I was introduced to DJ Spen through my dear friend (I call her my big sister) Tracy Hamlin, who is a phenomenal artist and business woman on so many levels. She sent DJ Spen a song I was going to release independently and it turned out to be my first release with the label, Find My Way. And it's been a fun learning experience ever since.
When it comes to creating melodies, I can be a bit reserved, but DJ Spen & DJ Thommy Davis challenge me to step outside my comfort zone.
The album is packed with incredible contributions from some of our favourite producers. What do you think working with so many diverse talents brought to the album?
I am so blessed to have the amazing producers, DJs & artists featured on this project. They each have their own unique creative identity that helps the honesty, sincerity and vulnerability of the album shine. They all inspire me to be better at my craft and I appreciate them dearly for it.
The album features your brilliant reworks of Angie Stone's Wish I Didn't Miss You and Teena Marie's I Need Your Lovin. What was it that drew you to those tracks in general and how daunting was it working on tracks which are so well established in the popular musical psyche.
Spen and Thommy were the master minds behind these remakes. I jumped at the chance to record them both. I recorded I Need Your Lovin first and I felt like I was running a marathon singing that song, ha! It was tough, but I enjoyed the challenge.
Please can you give us three artists who you would say have influenced your own style over the years and in what ways have they impacted on your own performance style?
There are several artists/bands I've been influenced by over the years. At the top of the list is Whitney Houston, Earth, Wind & Fire, and Jill Scott.
Ms. Whitney's voice had so much power, control and passion. She delivered it with a style and grace unmatched by anyone else. I Believe In You and Me is one of my favorite songs that displays the power, control, passion, style and grace I mentioned above – all in one.
E.W.F. is a big ball of infectious musical energy that I can't get enough of. I love how complex the music can be with the most simple, sing-a-long melodies that make me feel like I'm part of the band. Boogie Wonderland, Got To Get You Into My Life & I'll Write A Song For You all tie for my #1 favorite.
Jill Scott is strength, beauty, soul, and freedom personified. And her voice, stage presence, and music reflects all of that. Whenever You're Around has an honesty & vulnerability to many of us can identify with.
Tasha what were your first experiences of the house scene and how did you get involved specifically in recording house music?
I was first introduced to house music through my good friends, DJ Kemit & The Freez Project. On different occasions, they played a few songs for me and I immediately felt a connection to the energy and pulse of house and soulful house. Shortly after, I started writing to their tracks and recording at their studios respectively. Even through the recording process they continued to coach me on my phrasing and rhythm patterns until I found my natural work flow.
You have already had an incredible career, what would you say are your career highlights to date?
Thank you. I don't know that I've ever taken the time to really process all the musical experiences I've been blessed to participate. A few that come to mind in the moment are: 1) Releasing my first single on Quantize Recordings, Find My Way (2016), 2) Joining Arrested Development (2008), & 3) Releasing my first LP this year.
As it's just before Christmas what one music related book would you recommend to our readers as the perfect stocking filler?
If you love jazz, 'Miles The Autobiography' is a great book to check out. And if you like audiobooks, listening to this on audible makes the book come alive as if you were sitting across the table from Miles Davis himself.
And finally what can we expect from Tasha LaRae over the next 12 months?
I'll be booking some live shows soon and hopefully doing some heavy touring this festival season.
For more info on Tasha LaRae please check:
Facebook: https://www.facebook.com/TashaLaRaeFanPage/
Soundcloud: https://soundcloud.com/tashalarae
Tags:
Arrested Develpment
,
dj spen
,
Quanitze
,
soulful house
,
Tasha LaRae