Various Artists – The Roundup Part 5 (Heist Recordings)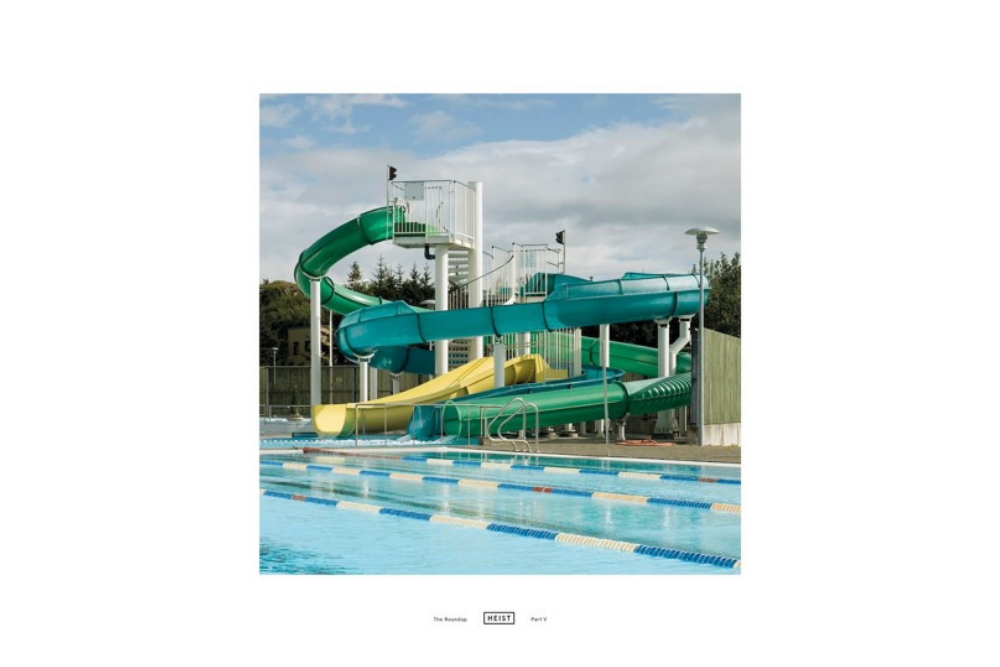 Various Artists – The Roundup Part 5 (Heist Recordings)
Celebrating the end of their 5th year Heist have put together another one of their excellent Round Up EP's which are always one of the musical highlights of the year for us. Part 5 might just be the strongest Round Up to date which is no mean feat.
This release is something of a roundabout with artists providing both original tracks and remixes on each others tracks. Back come some of the stalwarts of the label alongside some relative newcomers with Label bosses Detroit Swindle, Alma Negra and newcomer Hugo Mari all up in the action. As you would expect from Heist it's packed with tasteful house treats.
Track 1 sees Detroit Swindle drop in to remix Hugo Mari on 'Change Ur Ways'. The result is a swirling energy packed club anthem, deep but powerful it sounds like an Ennio Morricone soundtrack reworked in Chicago. Powerful drums, off kilter synths and some great vocal chops all coming together perfectly to lead you straight to the dance-floor.
Track 2 sees Alma Negra jump on the remix of Kassian, it's a smooth soulful summers day of a track but with a heavy kick drum rumble suggesting that the weathers about to break and see us running for the club. As you would expect from Alma Negra the percussion is fierce setting off some great synths. A superb track.
Track 3 sees Pitto take on Adryiano's 'Bad Habit'. This one is looped up heaven with some great synths making way for a funk-fuelled bassline. Most definitely late night dance-floor action.
Track 4 has Kassian remixing Pitto's 'You Treat Me Like A Fool', another dance-floor groove right here, smoother than the other tracks but no less powerful in it's own delightful way.
Track 5 has Adryiano remixing 'Cut U Loose' for Detroit Swindle. This one's deep & smooth, gliding along perfectly before thing go off with some brilliant drums added into the mix.
Finally track 6 keeps up the perfect symmetry with Hugo Mari remixing Alma Negra on 'This is the Place' another smooth track perfect for building those sets up.
Fantastic release, you can Buy it HERE
Tags:
Adryiano
,
Alma Negra
,
Detroit Swindle
,
Heist Recordings
,
Hugo Mari
,
Pitto