Yann Polewka – Le Visiteur Featured Artist & DJ Mix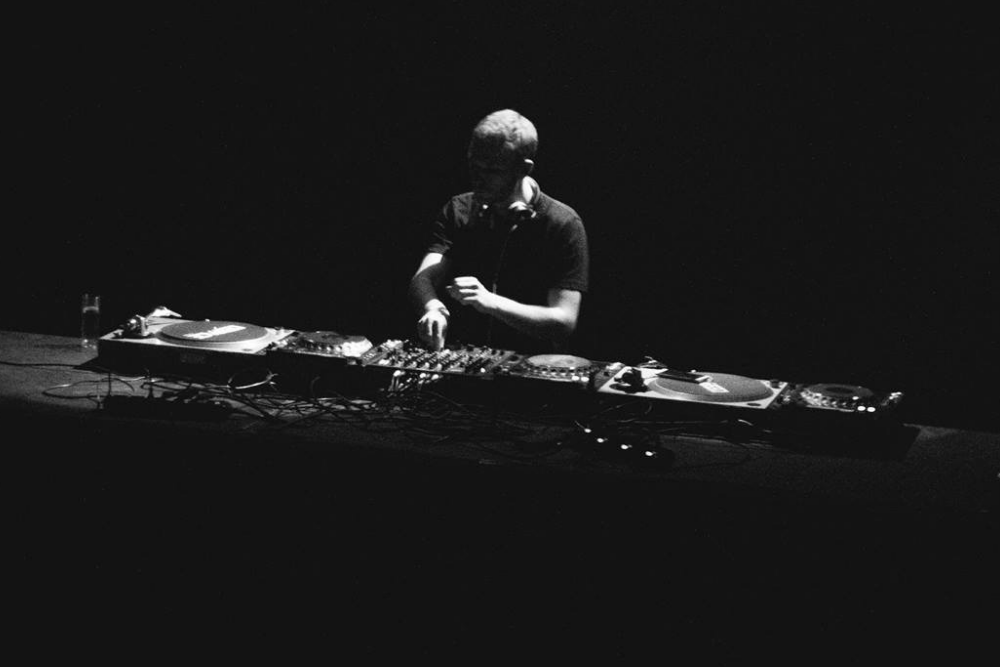 Yann Polewka – Le Visiteur Featured Artist & DJ Mix
(Cover photo by FTNE Prod)
Hot on the heels of his excellent Vern EP on Cardiology we spoke to French producer about his sound, artists which have influenced him and his event Texture. Yann's latest EP see's him take some classic disco samples and twist them perfectly injecting them with some real excitement and giving them a whole new lease of life for the 2019 dancefloor. He also put together a very tasty of a mix for us. Check it out below
Hi there Yann,
Thanks for speaking to us today.
For our readers who haven't come across your releases before how would you describe the musical style of Yann Polewka?
Hi, thank you very much for having me!
I think my music is truly influenced by the House Music from the late 90s and early 2000s, with a good pinch of Filtered French Touch. Actually, the groove, even if I can find inspiration in Hip Hop, Jazz, Soul…. or Techno.
How would you describe your latest EP which is out now on Cardiology and please can you give us a bit of history about the EP?
Well, as described above, I think this ep really shows my love for the French Touch area with 4 Disco House tracks, with 2 clubby tracks made for the dancefloor, and the others are more like some edits.
For the record, the A-Side is dedicated to my hometown where I was born, grew up and lived until my 22. So this release means a lot to me!
You are the founder of TEXTURE, please can you tell us about the ethos of your events and what events do you have upcoming?
TEXTURE is a French association of events about music and arts in Rennes I created almost 5 years ago with some friends of mine.
Our concept is to create very special parties with 3 different things: a (very) unusual place, some arts and electronic music.
Today, we are proud we organised 15 different events, from 200 to more than 5000 of public capacity, in a castle, a medievial field or an underground parking, and invited artists such as Ben Sims, Pariah, Byron The Aquarius, Kobosil…
Next stop in July for the third edition of "TXTR", but I can't tell you more for the moment!
What is the club scene currently like in France and which up and coming acts should we be looking out for?
Club scene in France is unreal. Even if I don't travel a lot, here in the west of France, the scene is insane! House & Techno music never been so well! But maybe today there's too much "Dj's" but everyone has his place so, why not take your chance?
There are too many cool acts just to name a few but believe me, quality is here!
If you could collate your perfect club night which 4 artists would you book and why?
Theo Parrish – Masters At Work – Paul Johnson – MR G –
From a selector to a destroyer, I think this party will make a sold out instantly. Legends but quality, a dream I can't make happen at a Texture party but I'll keep the idea in a part of my head.
How would you say your sound has developed since you started producing?
At the beginning, I was just testing, trying to figure out how the producing process works, and trying to find my way.
Today, I'm proud to say I know what I want to produce, the kind of style and sound I want for my tracks, and I think I'm pretty satisfied with the music I release. It's a big achievement for me as having my own name on a vinyl record is really a childhood dream!
Please can you give us 3 tracks which you would say have directly influenced your style of production.
A French Touch Classic by one of my favourite producer ever, DJ Gregoery.
For the beauty and the simplicity. Just perfect.
The definition for the word "groove".
What else can we expect from Yann Polewka in 2019?
A lot of releases! Already signed 3 EP, 1 Split EP, 2 Various, 1 track on an audio cassette, some remixes and a side project with a friend of mine…
After a quiet year, 2019 looks pretty cool to me!
And finally, please can you give us 4 tips for a great day out in Rennes. A place to buy records, a place to eat, a place to drink and a place to dance.
A place to buy records : Blindspot, the only place where you can buy cool stuff, new or used records, in a lot of different styles.
A place to eat : Barexpo, which is mix of a restaurant and a bar, where you can see a lot of good diggers playing records at the end of the week for the dinner.
A place to drink : Le Chantier, the place to be for any house and techno lover.
A place to dance : 1988 Live Club, simply the club where I played the most!
For more info on Yann Polewka please check:
Facebook: https://www.facebook.com/YPolewka/
Soundcloud: https://soundcloud.com/ypolewka
Tags:
Cardiology
,
france
,
house music
,
Yann Polewka