11 Deep House tracks that changed my life with Steve Mill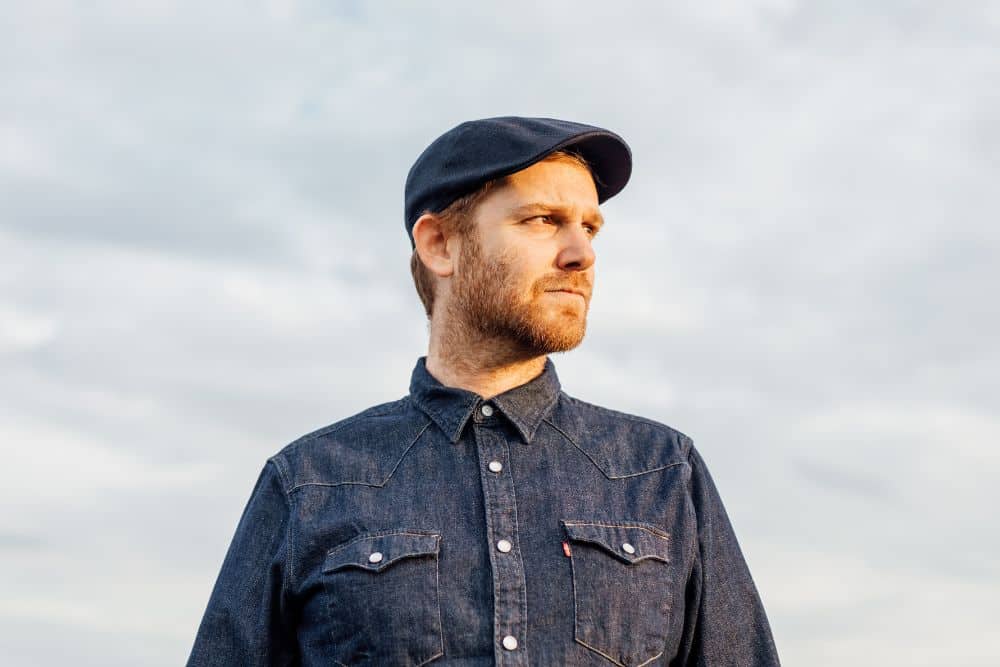 Long term readers of Le Visiteur will know that we are big fans of Dirt Crew, it's a seriously impressive label with ace A&R which has helped many of our favourite artists take the next step in their career. Their latest release sees them hook up with Berlin based Steve Mill for his Love Attack EP. which arrives this Friday. The EP features 3 original tracks along with a Lorenz Rhode remix and instrumental of title track Love Attack.
The Ep really shines across all of it's tracks. Love Attack had a delightful warm feel good vibe about it with it's bubbling bassline, laser sweeps and ear worm vocal snippets. Add in crunchy pads, some great work on the drums and this is a proper electronic jam.
Make me feel features vocalist Tee Amara and had a real deep & dirty electronic disco vibe about it, again it's seriously classy production. Final original track Next to you crosses many musical boundaries, it's a track that will see lots of crossover DJ appeal, it's deep midtempo shuffling, and touches on disco, house & electronic. You name it this one ticks the boxes. Again it's a track that will feel just right poolside in the sun.
Lorenz completes the feel good credentials of the EP with his brilliant remix of Love Attack. Indeed it's prime time Lorenz, classy synths, choppy vocals, vibes all the way.
A brilliant EP from all involved. Grab it from: https://ffm.to/dirt141
To celebrate the EP Steve put together a list of the 11 tracks which have changed his life. It's a rather scintillating list if we don't say so ourselves.
11 Deep House tracks that changed my life with Steve Mill
1. Lewie Day – Some Kinda Man
For years I was trying to find the vocal sample in this one, eventually one day I heard Brownstone's "Party Wit Me". Such a sexy slo-mo RNB goldie from the 90s. And then the vocals come in and I lost my mind! Such a good usage of the sample here. All- time favorite tune from Lewie Day aka Tornado Wallace.
2. Kerri Chandler – Bar A Thym
What can one say about Kerri. A true legend, pioneering his sound for decades. "Bar A Thym" was an instant classic for me the moment I heard it. The groove, the chord progression. Awesome!
3. Quarion – I Found You on Facebook
I think I first heard this in 2012 or 2013. I remember the label is Drumpoet Community.
It sets the mood from the very beginning with these deep pads, then this simple but so full of meaning lead synth comes in. Fantastic track!
4. Jimpster – Dangly Panther
If someone asked me what Deep House is, this is probably the first track I would play them. Jimpster never fails to deliver flawless grooves along with great music written on top.
5. Manuel Tur & DPlay – Deviate
Manuel Tur was an absolute inspiration when I was starting my Deep House exploration. Such a talented musician and this is a great example of something simple, yet super effective on the dancefloor.
6. Motorcitysoul – Deliver Me
Motorcitysoul was a great band. So sad they broke up eventually. This is my favourite track from them. Used to play that a lot! I love the vocal especially.
7. Francois Dubois – Blood
A true classic from the times Urban Torque was around. This shaped the Deep House movement of the late 00's. So good!
8. Shur-I-Kan – Jingle Jangle
Shur-I-Kan and quality music go together, they've always did. This is a masterpiece, the dreamy chord like pads with this delay, makes them sounds aquatic. Such a pleasure for the ears.
9. Lovebirds- Give me a dubf*ck
I am a life-long fan of Lovebirds' work. This track uses the vocals excellently. I love how they are chopped and used to create a completely new line that to me is so addictive. Then the bassline and strings create a perfect atmosphere. This is a classic!
10. Mari Boine – Vuoi Vuoi Me (Henrik Schwarz Remix)
When I first heard this song, I didn't know what the language of the lyrics was, but it got me straight away, such a magical voice! Henrik took this to the next level with his remix. So beautiful, the chords are unreal.
11. Tracey Thorn – It's All True (Martin Buttrich Remix)
Gotta love Tracey Thorn, if you have a pair of ears! One of the best voices ever. This one, from the times that Martin Buttrich used to do wonders, whatever he touched it turned to gold <3
For more info on Steve Mill and Dirt Crew please check:
Steve Mill Facebook: https://www.facebook.com/stevemillmusic
Steve Mill Soundcloud: https://soundcloud.com/steve-mill
Steve Mill Instagram: https://www.instagram.com/stevemillmusic/
Steve Mill Twitter: https://twitter.com/Steve_Mill
Dirt Crew Facebook: https://www.facebook.com/dirtcrew
Dirt Crew Soundcloud: https://soundcloud.com/dirt-crew
Dirt Crew Instagram: https://www.instagram.com/dirtcrewrecordings/
Dirt Crew Twitter: https://twitter.com/dirtcrew
Like what you hear? To help support LV Online buy us a coffee via Ko-FI. Click HERE
Love this? Check out more from Dirt Crew HERE
Tags:
Deep House
,
dirt crew
,
Jimpster
,
kerri chandler
,
Lovebirds
,
Manuel Tur
,
Martin Buttrich
,
shur-i-kan
,
Steve Mill
,
Tracey Thorn