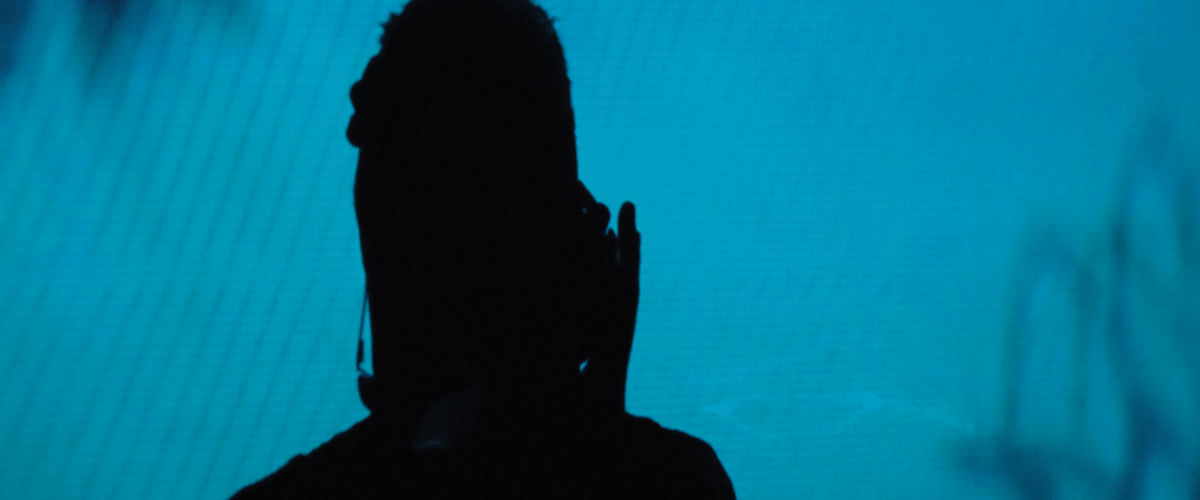 10 Things About… Recut

Like what you hear? To help support LV Online buy us a coffee via Ko-FI. Click HERE
Recut has made an immediate impact on the disco world over the last year with three seriously classy 12″s on his own Recut Music label. His latest has just landed on vinyl and is quite possibly his strongest release to date featuring four choice cuts from peak time disco groove to reggae infused disco and tech edged afro house. 'Dirty Fun' is an EP perfectly crafted for basement clubs. You can check our review of the release HERE and the premier of monster jam Groove A Thon from the EP below.
He's a talented artist who happily straddles the worlds of house and disco with his releases which are very much becoming a bit of a must have. To celebrate the release we asked Recut 10 things, it's a fascinating feature which brings his musical background and career to life and which offers us some great production tips.
Grab Recut's Dirty Fun EP from: https://www.juno.co.uk/products/recut-dirty-fun-vol-1/836822-01/

Recut – Portorico
Out of all the tracks I've produced I have tried to insert my creativity and my spirit. At a time like this it's not always easy to make music but when you have the right energy you can create something great. Portorico is the track that I have perhaps enriched the most from the samples I used, to the bassline and melodies that I played, combined they take this disco track in a more dub direction.

Dinosaur L – GO BANG!!!
Disco era genius Arthur Russell. Surely this is all about the stories that I've read and heard about David Mancuso, even if it was conceived in the early 80s. This song takes its cue from the atmosphere and music at The Loft. A party without barriers. Thanks to the Master.
Man Friday – Love Honey
After The Loft I have to mention Larry Levan and Paradise Garage. This track is the reincarnation of that magical place and the music that was played and danced to.

The starting point is inspiration and ideas. After that it is essential for you to know your software and how to use your hardware well if you use any. But its all about the editing, creativity and experience which makes the difference.
Mixing down and professional mastering can take the track to a level of excellence. Good sound is key and if you are also a musician that's even better.
Hard work brings good results.

His talent, his energy, his performance, and his songs have made history, while crossing various world and musical genres. Surely one of the greatest performers and innovators of Soul, Funk & Disco music, not to mention how much his voice and his songs have been sampled. Thanks James.
Grandmaster Flash
I was brought up with Hip Hop. Grandmaster Flash and the Furious Five was the foundation of club music. He helped unleash what would soon become the cradle of Hip Hop culture and scratch as a musical expression.
One of the greatest Afro-Cuban Latin musicians. His experience and his musical culture were indispensable for the bands who wanted him in their recordings, both in the field of jazz and Latin.
In such an important formation, I would say epic, you always need an orchestra director who has the task of bringing out the talent of all the components and bringing the music to the highest level. I think that Ennio Morricone is the right person. Music is intangible, it has no appearance, it is like a dream.

Chicago
The city where House was born. I'd love to visit the places and clubs where many DJs with their musical experiments helped create a revolutionary musical genre which has given hope and daring to entire communities in America and Worldwide.
Tokyo.
I would love to discover the beautiful elements of daily life there. Their traditions, food, nature, the well-being of body and mind, art, technology, business. I would also like to experience their culture of clubbing and visit some different kind of parties. I like that they take much care of the details of all things. I am very happy that in Japan they like my music, in fact Recut Music is doing well and I hope to go there soon.
Brazil.
Here music makes people feel good and has a very important social role. It makes people forget the problems of a country with many faces. San Paolo and Rio de Janeiro fascinate me a lot, both for the different uses and customs and for the particular musical inflections, the rhythms, the percussion, and the instruments. All of this can definitely enrich a producer's musical experience.
Tel Aviv.
In recent years Tel Aviv has had an explosion in nightlife and electronic music. In fact many international DJs are being called to play there to an increasingly vast, curious, and cultured audience.
Amsterdam
In October I will visit Amsterdam for the first time to promote my music during ADE. I think it is a fascinating destination because you can experience art through to music, walking, or by bicycle moving comfortably in a city that is modern and tidy. I will go around the record shops all day, I will definitely visit several museums, first of all the Van Gogh Museum, and somehow, I will try to relax.

I'm determined, meticulous, positive, thoughtful, confident and funny.

1) Marvin Gaye – What's going On
Surely What's Going On by Marvin Gaye is one of the most important Soul Records. In this concept album Marvin Gaye puts all his class into it. In addition to being an interpreter, Gaye is also the co-author of the lyrics and music and the producer of this album. It's an album whose songs outline a social reflection on the American Dream and on a series of very serious problems like unemployment, marginalization, and poverty. I often play it on special evenings when you need something classy on the speakers.
2) Tony Allen & Africa 70 – Afro-Disco Beat
I bought this in one of the many vinyl stores that I visit when I travel. Incredible grooves. Fela Kuti's voice, Tony Allen's drums, percussion vibes and the horn section changed my approach to music.
3) Kraftwerk – The Man-Machine
This brought me closer to electronic music. By chance I inherited this record from my cousin and that minimalistic and repetitive sound with the essential melodies and robotic voices immediately blew me away. Surely, they are among the pioneers of electronic music.
4) Daft Punk – Homewerk
With Homework, they are incredible. They drove clubbers all over the world crazy. When they came out with their postmodern French touch you could recognize them immediately and they too knew how to mix many musical genres well, creating their trademark sound. Although the French duo has recently split up, I am confident that one day they will once again produce some new music.
5) Talking Heads – Remain in Light
It's amazing how you can get the most out of the most difficult moments. They succeeded! With this album the reactivity is 1000. Inspired by Fela Kuti's afrobeat they mixed funk, hip hop, worldbeat, new wave and rock in their own way and the result is history!
6) Thievery Corporation – The Richest Man in Babylon
Surely, they are among the most elegant researchers, never predictable and with different features from different countries. They masterfully reinterpret reggae, Latin and jazz sounds and the result is world music with a dub matrix. A timeless masterpiece!
Metro Area – Metro Area
The thing I can say about this album is that I own 3 copies. All tracks are Underground Disco where the kick of the basslines is as incredible as the jazz chords. It has a futuristic sound but with a minimalistic and old school flavour. Essential are the elaborate voice of Dei Lewison in "Miura", the winds in "Orange Alert" and the flute in "Machine Vibes". To be played!

Cerrone – Love in C Minor
Disco music, party atmosphere and lots of sensuality.

I am very happy to have a wonderful wife and a fantastic son. They make me happy every day. I really hope to live with them and my whole family in a place close to nature, in a large house lost in the countryside or by the sea. An ideal location to develop inspiration, and to work with serenity while maintaining high concentration on the main goal, to play my music around the world.

If you haven't done so yet, I recommend reading Tim Lawrence's Love Saves the Day. A journey into the American Disco culture with all the stories and anecdotes about the pioneers who gave life to the New York nightlife and not only taking the world clubbing philosophy to another level. The DJs, the hottest parties, the records, and the labels that have most influenced the record market. A must-buy book.
Grab Recut's Dirty Fun EP from: https://www.juno.co.uk/products/recut-dirty-fun-vol-1/836822-01/
For more info on Recut please check:
Facebook: https://www.facebook.com/RecutMusic/
Instagram: https://www.instagram.com/recut_music/
Soundcloud: https://soundcloud.com/recutmusic
Tags:
Cerrone
,
daft punk
,
Dinosaur L
,
disco
,
Kraftwerk
,
Marvin Gaye
,
Recut
,
Talking Heads
,
Thievery Corporation