Twenty Questions with Kraak & Smaak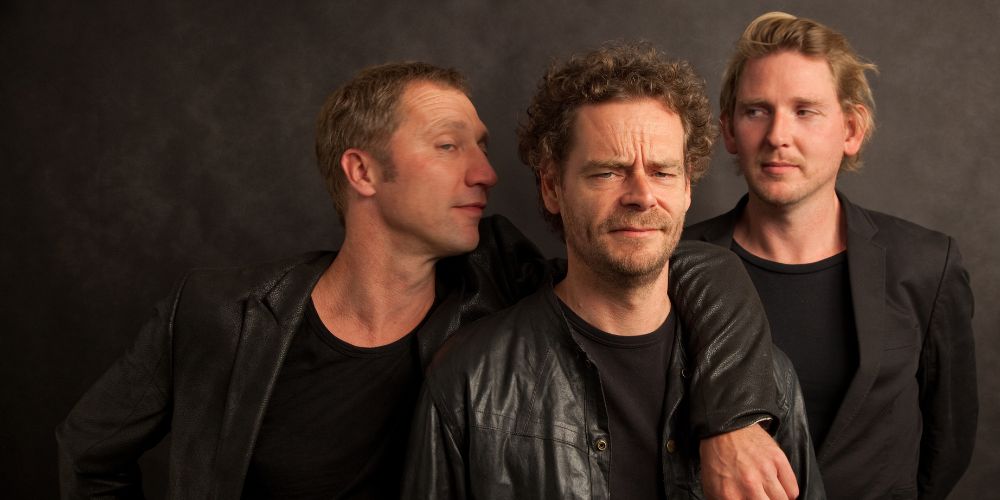 Kraak & Smaak have become a real favourite here at LV since we launched. Their sound encompasses all that is great about scene, combining disco, house, funk and breakbeat and carrying forward the torch of Nu Disco. Their music is at once both a rewarding listen and also perfectly primed for the dancefloor. Of course they have also mastered the quieter moments too, delivering music for reflection and music with warmth and depth for those summery sun drenched moments.
Their latest release, the compilation Twenty on Jalapeno see's them mark two decades in the business. It's an incredible milestone for this trio of hard working and talented producers.
I spoke to Kraak & Smaak in depth about their careers to date, their live band, their landmark moments, the brand new 'Twenty' retrospective album and much more. For me Kraak & Smaak are the pinnacle of professionalism in the industry so if you are already involved in the industry or thinking about a life creating music then this is a fascinating read.
Kraak & Smaak's superb career retrospective Twenty is out now and you can grab it from Bandcamp: https://kraaksmaak.bandcamp.com/album/twenty and Juno: https://www.juno.co.uk/products/kraak-smaak-twenty-vinyl/946120-01/
Hi Kraak & Smaak,
thanks for talking to Le Visiteur today,
How did you three first meet and what led to the founding of Kraak & Smaak?
We already knew each other from DJ'ing and the music scene in the Leiden area during the late 90's and early 00's, and all three of us had the wish to not only play music out but also create it and release it. Mark and me (Wim) were DJ's and insatiable record collectors, but not really musicians, while Oscar, who at the other hand was a trained musician and engineer. So these three puzzle pieces fell in place once we exchanged our musical ideas and clicked as people. We just started out in a little studio with a computer, a few keyboards and loads of vinyl to sample from, already happy if we could have one or two tracks released properly.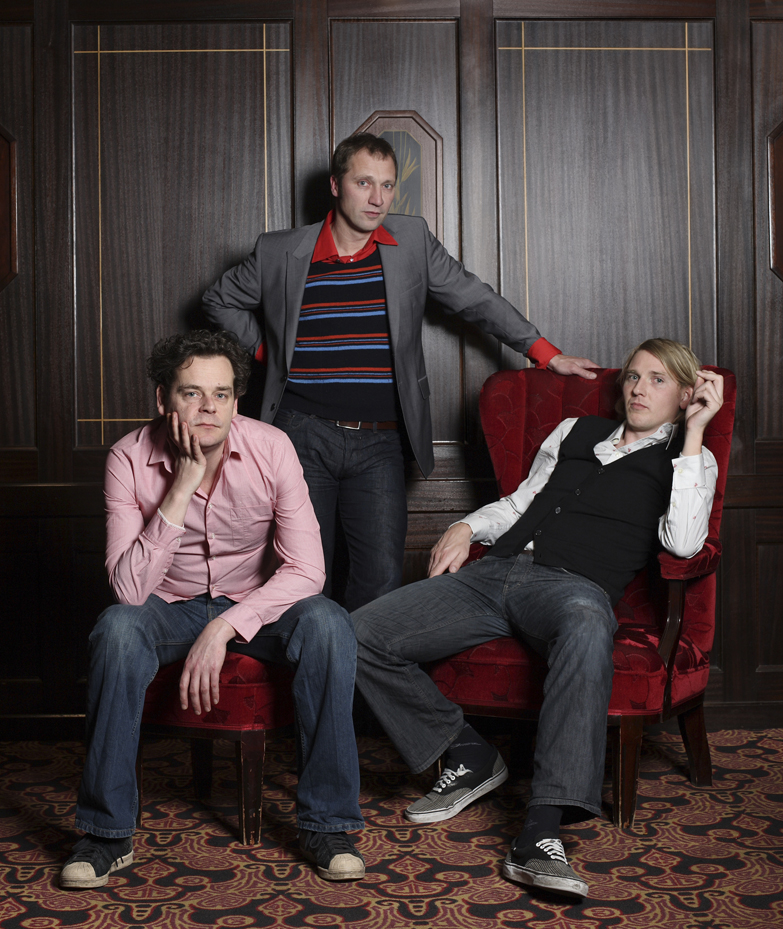 Let me ask you about the name Kraak & Smaak, what is the significance behind it?
Lol, we haven't heard that question in a in a while 😉. It's a reference to a Dutch proverb: when something comes across as tasteless, whether food or something else, you say it has 'kraak noch smaak'. Of course we changed it to the opposite, Kraak & Smaak, I e 'crunchy & tasty'. We hoped that it reflected the music we made I guess!
We must admit that the time we didn't realise the drug reference in English as we thought we'd only release one or two 12"s and that would be it. How little did we know… It definitely has cost us attention and radio plays in the UK and the US over the years, but once we agreed to stick to it.
What musical influences did you have at the very start that was common ground and inspiration for you all?
We were all into a wide array of music, especially fuelled by the late 80's and 90s dance / house revolution; from funk, jazz and disco to hip hop, electronica, house, techno, Drum & Bass… you name it. It was a great time to get involved in music. We devoured everything really.
Did you have any favourite club nights that you all attended together that was a musical trigger for Kraak & Smaak? And if so what can you tell us about those, who was playing and what was the musical zeitgeist?
At the time, especially funky, sometimes quirky breakbeats w/ samples were our thing, also as this was fairly easily accessible as wannabe producers, you  didn't have to re-invent the wheel or be a fully trained musician to make a tune. Of course, the stuff we played out inspired us to take a swing at it as well, also to try and do it better. The first labels that spring to mind are stuff like Fingerlickin', FSUK, Freskanova, mostly UK labels actually. And let's not forget Jalapeno Records, the label that signed us in the first instance. But we really sucked up everything that fitted our eclectic tastes.
What would you say are some of the key moments in your development that have led to the Kraak & Smaak that we know and love now?
Two important things I guess: starting a live band next to the dj sets, right around our first album Boogie Angst. There weren't that many shows around that combined live musicians with studio electronics, plus – very important – a sound to match. At least not in Holland. It gave us an immediate thrust across national and international live scenes, an important factor in becoming a better, more complete, and bigger act, with far more possibilities to tour. Secondly, that we started to experiment with vocal collabs. We were quite adept already in discovering and filtering out interesting sampled vocal hooks, but being able to have other people write and sing lyrics opened whole new musical possibilities and developments, deciding per song who could perhaps fit the vibe, and not having to rely on finding that perfect sample all the time.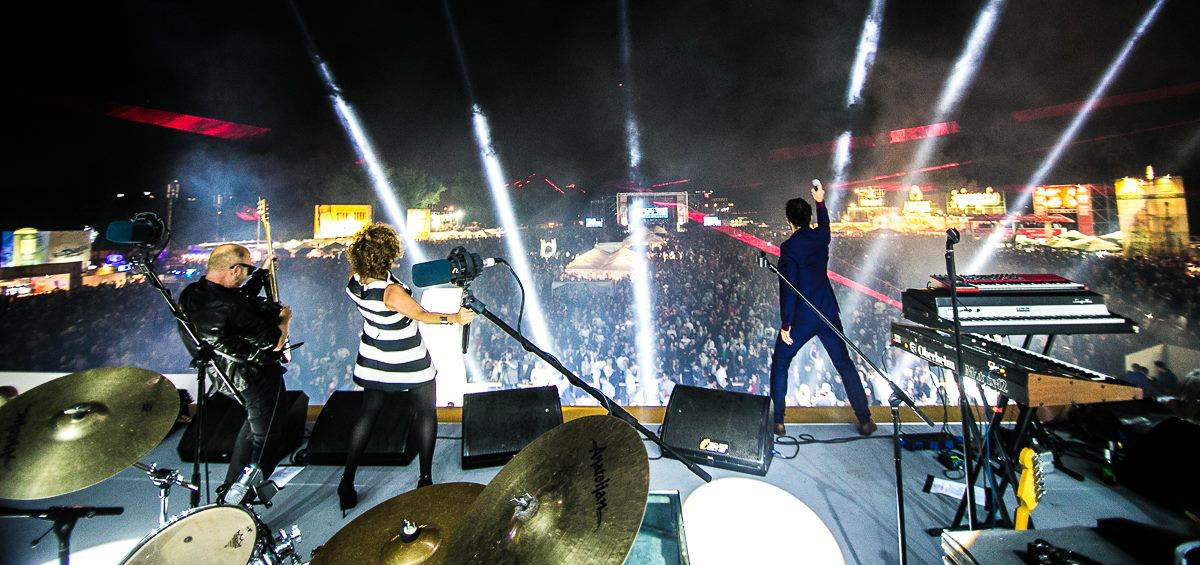 Kraak & Smaak are now well known for your incredible live band which regularly packs shows all over Europe. When did the live experience come into being?
We started out with this around our first album, Boogie Angst, in 2005. We had released a couple of EP's and remixes up until then, and the album was both a selection of those earlier tracks, sometimes reworked, and new ones, especially made to make the album work as a whole. Our agent at the time should get the credits for this really, as she suggested it to us to start one to add to our profile. It certainly got out of hand afterwards!
Musically how would you say you sound has developed over those twenty years?
Pfff, that's a tough one…
I think we developed from the sound a relatively narrow subculture style, heavily reliant on sampling and looping at the beginning, to a mature and complete studio / live / dj crossover act.
Our 'bandwidth' however became very wide already quickly, from our 2nd album 'Plastic People' onwards, from organic and electronically chilled, cinematic stuff to nu disco, vocal house and edgy pop music, sometimes even going all the way with the latter. It has never been an explicit choice though, to look for that fine line between underground and mainstream, it just happened that way. Apparently this feels as the most 'natural' state of being for K&S, and new-found musical interests have always found their way organically into our sound. But let's not cross out the fact that we're still much into deeper vibes from all genres, as we'd regularly reflected in our dj sets and dj mixes too..
Please can you pick three tracks for us which bookmark your musical journey as K&S, one from the very beginning, one from the start of the 2nd decade and one from right now.
2008: Kraak & Smaak – Squeeze Me (ft. Ben Westbeech)
Old-school Kraak & Smaak coming into full bloom with a combination of a hip-hop vibed breakbeat, a killer vocal sample and a great song penned and delivered by Ben Westbeech (The Vision). Everything what we did before seemed to converge here, with a classic video to wrap things up as well. It has become a very popular breakdance anthem too over the years – just check YT!
2011: Kraak & Smaak – Dynamite (ft. Sebastian)
K&S at its rawest you could argue. A grinding, stomping, electronic, 'rock & roll' banger that still does the damage in our live and dj sets. It's also typical for our once-in-a-while state of being where we just try things out for fun and see what happens, no boundaries, etc. Totally uncomplicated, instant gratification.
2017: Kraak & Smaak – Stumble (ft. Parcels)
The prime result of our unrelenting search for vocal collabs. Our manager came across them on Soundcloud, they were just recording their first singles. Luckily we were able to hook up with them in time, just before they went big. Unfortunately, this doesn't happen all the time; we have plenty of examples where these kinds of things didn't work out, because it didn't click or we were too late with enquiring!
And what would you say is your musical ethos right now?
Things are of course different than at the time we just started out and making waves for the first time. We felt the energy of newcomers, doing things differently and, above all, that what you made worked for others as well and made impact! And although over time we matured as an act and 'established' ourselves, with an extensive catalogue in the bag now, we still have the urge to make music that sticks out again and again, finding new vibes to incorporate, hungry for new collabs…. In that sense K&S isn't much different from what it used to be at the beginning, only with far more possibilities and lots more experience.
The new album whilst being a retrospective ties together beautifully and each track sounds utterly essential right now in in 2023. Its the perfect showcase of the timeless nature of your sound from the jazzy downtempo flourishes of Danse Macabre, through the feel good Nu Disco of I'll be loving you and onwards to the club heat of The Future is Yours. How difficult was it to narrow the playlist down to just 20 songs and are there any tracks that you are really sorry that you had to leave off the album?
All of the picks here felt as pretty straightforward choices, also as a listening experience, but of course we had to kill quite a few of our personal darlings. In all honesty we could have easily made another one, with a totally different tracklisting (and would have loved to), haha. Two songs that didn't make the cut but are faves, are 'Twilight', featuring Izo FitzRoy, and 'Alone With You', featuring Cleopold. We just didn't have enough room!
Please can you tell us about the making of Let's Go Back with vocal legend Romanthony?
We were working on our third album 'Electric Hustle' (2011), and a befriended Dutch publishing agent who knew our music told us that they recently started representing Roman. We were already big fans of him, but until then he seemed unapproachable. We sent in a demo via the publisher and waited for feedback. He immediately liked it and turned in the song very quickly. Moreover, because it went smoothly, we decided to take a chance and drop him another demo, And bingo again: this became 'Built for Love', which is also on the album. It's such a pity that he passed away, he was a great talent and loved his simple yet outstanding lyrics and vocal delivery.
If you each had to pick one Kraak and Smaak moment which is incredibly special to you what would it be and why?
Wim: when we got contacted by our former UK label Jalapeno Records, with which we worked for most of our career. We had just finished one or two tracks for the first time and had sent cdr's (who remembers those?) around in the post (!) to labels we liked. They replied really quickly and immediately offered us the deal for our first 12". That moment was really special.
Oscar: buying my original Roland Jupiter 8 synthesizer with the money we started making with Kraak. It still is the über-synthesizer and never ceases to amaze me. We actually carried it around for years at shows, as the sound just carved through everything, we just had to. But, errrr, I wisely quit doing that, not to permanently wreck it 😉
Mark: I'd say DJ'ing in the USA, in particular @ Coachella and the Detroit Music Festivals; amazing places you would only dream of performing at before we set out on this journey. Great and never to be forgotten experiences.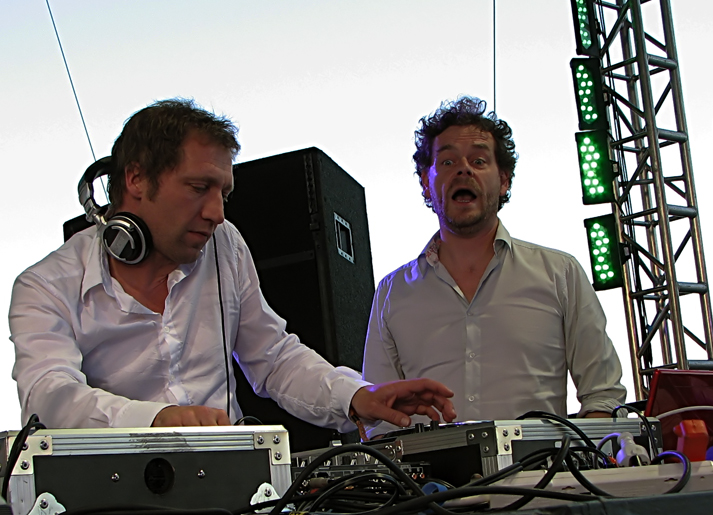 What are your three favourite gigs ever with the Kraak & Smaak live band and why?
Our first Sziget live gig, around 2005 or 2006 was pure rock n roll anarchy. We were the last live band to play at the festival, in a small, fully packed little tent, with sweat literally oozing from the walls. Our first taste of a major international festival!
Our two Glastonbury gigs were also ones to remember, if only because of the chaos and things that went wrong beforehand (a band bus that broke down for example). But we somehow managed to deliver the goods both times, thank God. One way or the other UK festivals and clubs have always been stressful events, maybe that sounds familiar to other acts?
Finally we ought to mention our appearances at the Joshua Tree Music festival, in the middle of the National Park in California. US hippie vibes at its finest, with a happily drugged out of their minds audience, naked people in front of the stage, etc. That sort of thing. Quite an experience!
Over the twenty years you have been up and running the musical scene has changed immeasurably. From the advent of social media to the decline then rise again of vinyl, to the digital djing and the sync button arriving on DJ equipment, there has also been the incredible developments in DAW's and studio equipment making creating music ever easier. Those twenty years have also witnessed the boom in festivals and the decline of small venues and clubs. What are your favourite and least favourite changes which have both helped and hindered K&S across that time?
Most of these developments turned out to be a double-edged sword really. The advent of online streaming for example, has both made music markets bigger and easier accessible, but at the same far more music has become available as well, making it more difficult to stand out of the crowd. At the same time, we should be very happy with technological developments with regard to our studio homes, where it all starts, and on stage, where it all ends. It definitely has allowed us to become better producers and performers – and be more creative, which in the end counts most. All three of us grew up with vinyl, but I wouldn't want to carry around two boxes of 12"s anymore on a three-week tour of Australia (which was still the case in 2005, lol).
You have a full tour coming up to support your twentieth anniversary. What can you tell us about the current band line up, the tour in general and what can my readers expect if they come down to one of your shows?
We have actually already arrived at our 'third generation' live band, but for some time now, and the best we've ever worked with. Our singers Ivar Vermeulen and Berenice van Leer are the tastemakers at the front, while drummer Joris Feiertag and bass player Rik Kraak (no joke) are driving the machine so to speak. K&S colleague Oscar is on keys and me (Wim) handles the samples and sounds. For the special (XL) shows this year we'll have as extra's live brass, a rhythm guitar player and guest vocal appearances by at least Izo FitzRoy and Wolfgang Valbrun (of Ephemerals fame), who collaborated with us on a number of songs on previous albums. In general, the live show is usually a rollercoaster ride that moves from house, disco, funk to pop and back again, all with a healthy dose of rock n roll attitude. With these special shows even more, hopefully!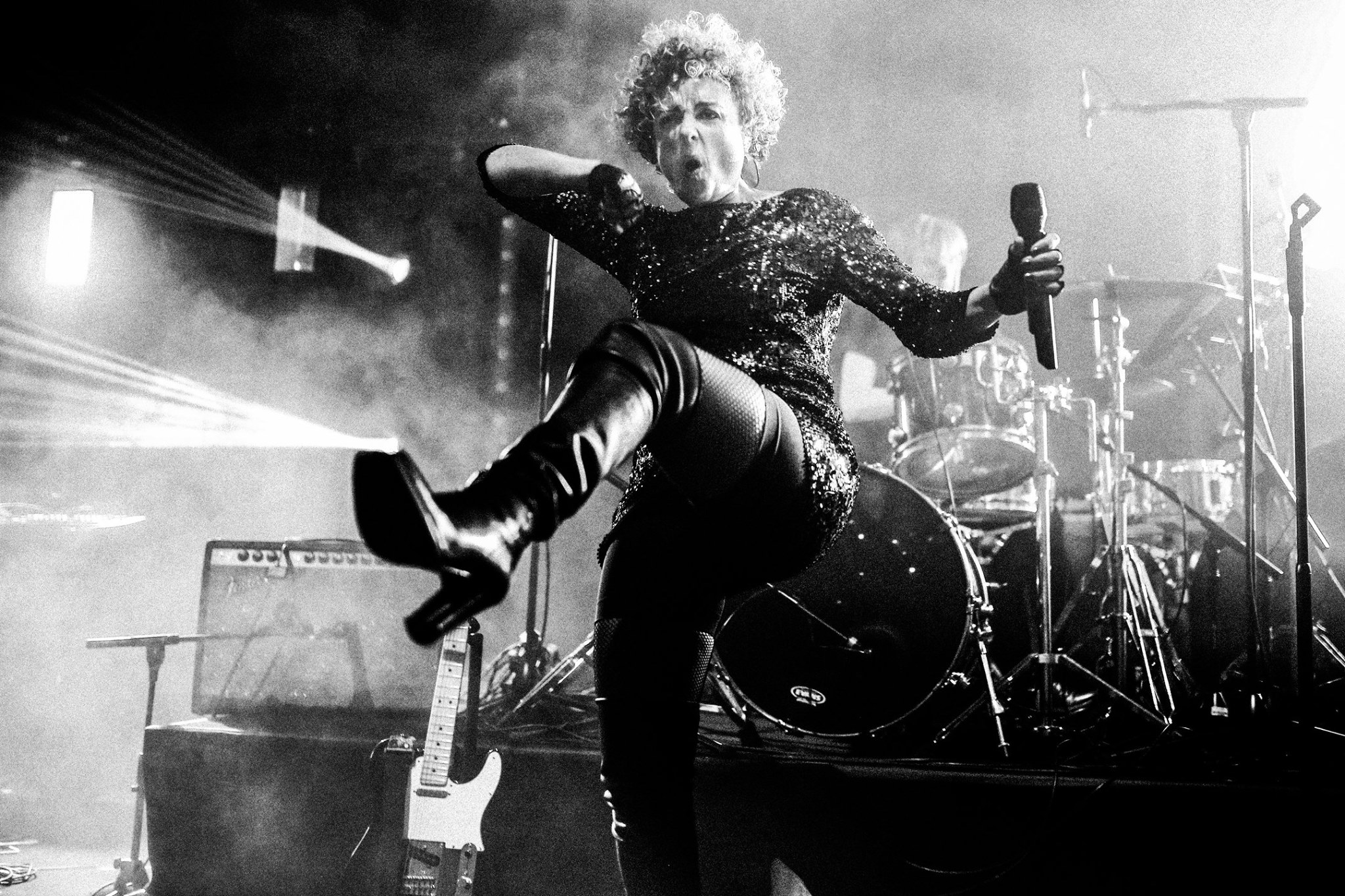 Do you have a process that you follow for making music right now that you have developed over time or do you still find inspiration and musical starting points from different places?
Unfortunately, the days have long been over that we were able to 'just' make music with the three of us together. In the meantime this once little project evolved to something so much bigger, with performing, managing, running a label, etc., etc… A division of labour was just inevitable and each one of us now does the stuff he's best at it and for the best results. Besides, K&S is so much more now than recording and putting out music. Just think of art direction, PR'ing, networking, doing dj mixes, A&R'ing, managing a live band, and so forth. This doesn't mean there is no three-way creative input anymore, it's just different. All three of us continue to look out for new musical ideas, interesting angles; again, Spotify for example opened up new ways of discovering music we didn't know yet, the possibility of diving deep in a particular genre you'd like to know more of, discovering potential vocalists. Suffice to say that we are still much on the pulse of what's happening around us, which keeps us sharp as well.
You have an incredible list of collaborators from across your twenty years as K&S. Who are some of your favourites that you have worked with and are there any real stand outs where you think they have hugely elevated one of your tracks?
Probably low-hanging fruit, but of course Ben Westbeech and Parcels have been important for us in that regard, lifting the music to a level where the sum of 1+1 isn't 2 anymore, but 3; in other words, an end result that could never have been achieved without them. Others that stick out are for example the contributions of Alxndr London and Izo FitzRoy on various songs. Lest not forget though the input of our live band singers Ivar and Berenice during the last decade, who not only recorded with us (resulting in for instance one our current faves, 'Naked', from our last album Pleasure Centre) but were also very important in bringing these songs to life in the live band.
Which other contemporary acts have really inspired from across your career to really push your self to excel and why?
Acts like Air, early Groove Armada and the Chemical Brothers have been quite influential in the early stages of K&S I guess, because of sound, their approaches in making music, their live performances, etc. A more recent inspiration has for example been Jungle, both musically and as a live act.
What one stand out skill do you think that you each have that has been essential to the success of Kraak & Smaak?
We are all quite different characters, but weirdly enough, in that combination, it worked out really well, lol.
I guess especially Oscar's unstoppable creative urge and ongoing need to make music, Mark's networking and people skills and my down to earth approach in things. Apparently a killer combo!
But seriously, there has always been the vibe that we took each other's opinions seriously, and that's still the case. Being able to handle feedback, criticism, I.e. all those things that essentially help you further, but at the same time leave things be if decided otherwise. I think that has been a major plus point down the line, setting us perhaps apart from other producer trio's and bands.
What can we expect from Kraak & Smaak in the next twenty years?
As long as new ideas keep flowing we'll be around and doing our thing. I think we have a sound that doesn't necessarily ages, and from what we are noticing from fans and critics alike, we are still relevant and hope to continue to be so of course. We will also continue with expanding our label Boogie Angst, and will probably take a musical sideway here and there, one-off explorations into vibes we usually don't get round to. A good example of this is the recent 'Scirocco' mini album, devoted to French and Italian soundtracks from the 1970's. We'd definitely like to do more stuff like that again. On to 'Forty' then, I guess?
For more info on Kraak & Smaak & Jalapeno Records please check:
Kraak & Smaak Facebook: https://facebook.com/KraakAndSmaak
Kraak & Smaak Soundcloud: https://soundcloud.com/kraaksmaak
Kraak & Smaak Instagram: https://www.instagram.com/kraakandsmaak/
Kraak & Smaak Twitter: https://twitter.com/kraaksmaak
Jalapeno Records Facebook: https://www.facebook.com/jalapenorecords
Jalapeno Records Soundcloud: https://soundcloud.com/jalapeno-records
Jalapeno Records Instagram: https://www.instagram.com/jalapenorecords/
Jalapeno Records Twitter: https://twitter.com/JalapenoRecords
Love this? Check out more from Kraak & Smaak here
Like what you hear? To help support LV Online buy us a coffee via Ko-FI. Click HERE
Tags:
Boogie Angst
,
Jalapeno
,
kraak smaak