The Mix 03 with Jaegerossa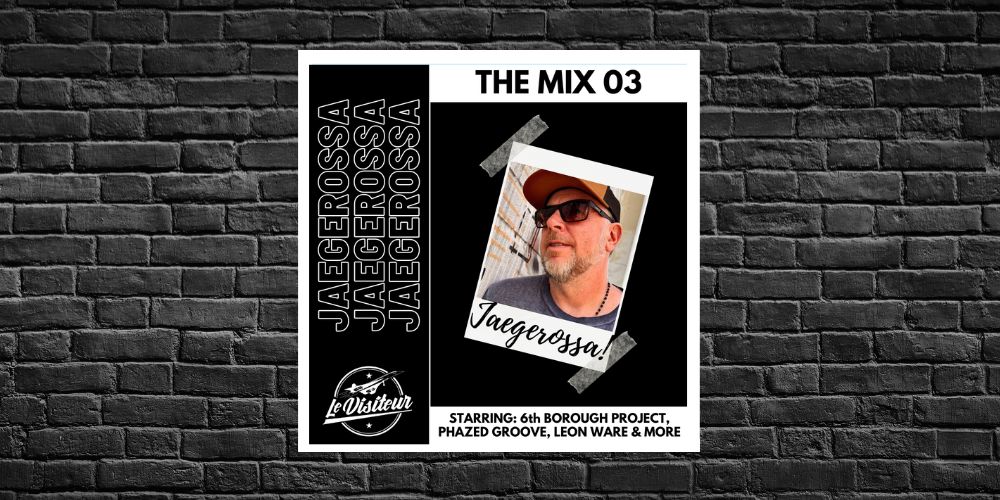 Midnight Riot's Jaegerossa has been putting in some serious moves over the last couple of years. Releasing both under Jaegerossa and Platinum City he has literally peppered the download charts with top 10 heat.
He is also a talented and time served DJ, touring regularly with Midnight riot, for whom he also hosts the brilliant Midnight Riot Podcast. And never a man to rest on his laurels he also runs his own festival and gigs all over Europe in his own right.
Safe to say that he's a very busy man. As always it's a pleasure to invite him back to LV to drop the third edition of our new 'The Mix' series.
Check out his Jaegerossa releases here: https://www.traxsource.com/artist/144757/jaegerossa
and his Platinum City releases here: https://www.traxsource.com/artist/565804/platinum-city
For more info on Jaegerossa please check:
Jaegerossa Facebook: https://www.facebook.com/jaegerossa
Jaegerossa Soundcloud: https://soundcloud.com/phil-rose-1973
Jaegerossa Instagram: https://www.instagram.com/jaegerossa1411
Love this? Check out more from Jaegerossa HERE
Like what you hear? To help support LV Online buy us a coffee via Ko-FI. Click HERE
The Mix 03 – Tracklist – Jaegerossa
1 6th Borough Project – Keep On
2 Leon Ware – Journey Into You (Love Drop Rework)
3 JB Edits – Stick In The Mud Guy
4 Greg N Grandi – Soul Strut (Original)
5 Phazed Groove – Follow Me
6 Divine Who – Jaegerossa Remix
7 Jaegerossa's Games of love
8 Jaegerossa – Days trying
9 Love Drop – Trip to the moon
10 Jaegerossa's – Believing fool