Across The Tracks With Kevin Hedge (Blaze)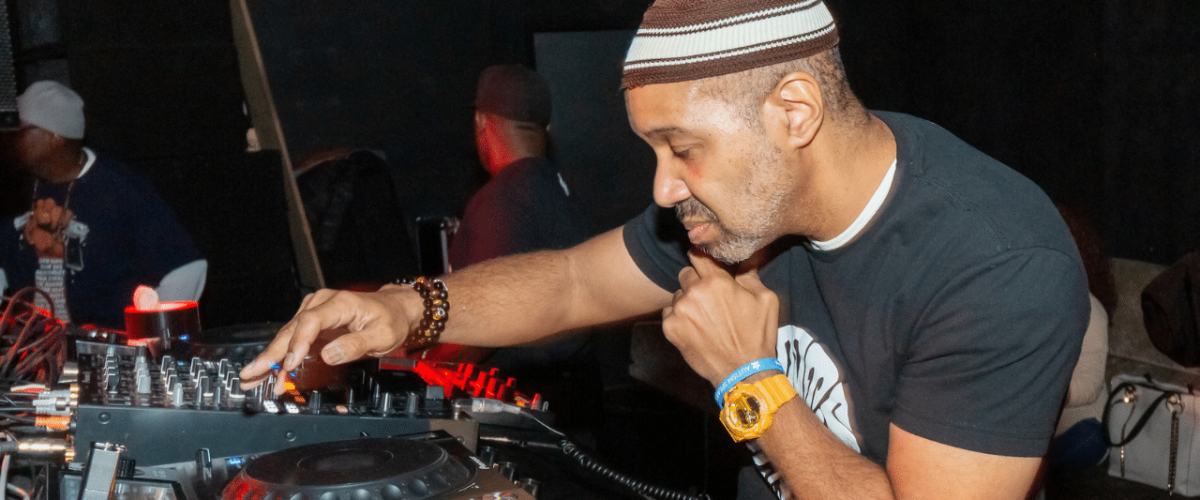 Across The Tracks With Kevin Hedge (Blaze)
Kevin Hedge is one half of the legendary songwriting/production team, Blaze. Working along with Josh Milan they are considered to be pioneers of soulful dance music. Blaze (Hedge/Milan) wrote, produced and remixed many huge dance hits like Delacy's 'Hideaway', their own singles 'Breathe', 'One Dream' and 'Most Precious Love' feat. Barbara Tucker. Some of their most popular remixes include Beyonce's 'Listen' and Jennifer Hudson's 'Family', from the film "Dreamgirls".
Kevin became president and co-owner of West End Records in 2002, where he actively directed the legendary labels classics catalogue, including disco anthems like "Heartbeat" by Tanya Gardner and "Is It All Over My Face" by Loose Joints and more. He also released underground anthems such as 'Love Will' by Stephanie Cooke and 'Found Love' by Blaze.
As he releases his wonderful new single 'Reach For The Stars' on Quantize Recordings, after a break from music for nearly 10 years, we invite Kevin to go Across The Tracks..
Your first own track release
Blaze –Yearnin
This was our first release back in 1985, it was our attempt to emulate the electro soul dance music of Boyd Jarvis.
Your current track release
Kevin Hedge (Blaze) ft Rick Galactik – Reach For The Stars
The inspiration behind this song is from OG Mandino's "The Greatest Salesman On Earth". It's the story of a salesman desiring to make improvements in his life. He seeks the knowledge of a master salesmen, in the story the secrets to success are revealed through ancient wisdom embedded on scrolls. This book is a classic self-help manifesto. I felt this message was important as the world recovers from this pandemic.
The track that turned you on to dance music
Visual – The Music Got Me
When I first heard this record i was mesmerized!!! I then knew what I wanted to do with my life.
Your favourite own track
Blaze – Found Love
Honestly that's like trying to choose your favorite child, I love all of them equally. However, I feel "Found Love" is the perfect distillation of our musical experience at that time.
Your favourite own collaboration
Stephanie Cooke – I Thank You
I first heard this record on it's original label and loved the song chord structure. I knew I wanted to reproduce it for the dance floor.
A track which never leaves your box
Double Exposure – My Love Is Free
The sound of Philadelphia is at the core of all soulful dance music.
Your favourite own remix
Coldcut feat. Lisa Stansfield – People Hold On
With out a doubt it would be the Cold Cut feat. Lisa Stanfield classic "People Hold On" "I feel this record still sounds as fresh as it did 33 year's ago.
The last track you bought
Nigel Hayes, Anna Inginmaa – Summer Night (NuJazz Mix)
WOW! This is tough, I buy so much music weekly, Hmm I remember "Summer Night" (NuJazz Mix) by Nigel Hayes, Anna Inginmaa.
A track that reminds you of your childhood
Aretha Franklin – Chain Of Fools
My aunt would always have soul music on rotation for Saturday house cleaning.
Your favourite classic track
Earth, Wind and Fire – Fantasy
Anything by Earth, Wind and Fire!
A track that makes you lose it on the dance floor
Brainstorm – Lovin' Is Really My Game
High quality songwriting, production, musicianship and engineering is what I aspire too, it's dance music perfection.
A track you wish you'd made
Kenny Lattimore – If I Loose My Woman (MAW remix)
Honestly, there are too many for me to pick one, but this is definitely one of them.
Your guilty pleasure track
Ol' Dirty Bastard – Shimmy Shimmy Ya
Grimey grooves and killa flow.
A track you like to chill to
'Rhapsody In Blue' from the Fantasia 2000 soundtrack
The soundtrack to Walt Disney's Fantasia 2000! This is the back ground music on, long drives my son and I, like to vibe out too.
Kevin Hedge (Blaze) ft Rick Galactik 'Reach For The Stars' will be released on Traxsource Promo April 30th / Full Release May 14th 2021 on Quantize Recordings.
https://www.traxsource.com/title/1578264/reach-for-the-stars
For more info check: 
Kevin Hedge Facebook: https://www.facebook.com/therealKevinHedge
Kevin Hedge Instagram: https://www.instagram.com/kevin_hedge
Quantize WWW: http://www.quantizerecordings.com
Quantize Facebook: https://www.facebook.com/QuantizeRecordings/
Quantize Instagram: https://www.instagram.com/quantizerecordings
Quantize Twitter: https://twitter.com/QRecordings
Tags:
Blaze
,
Kevin Hedge
,
soulful house