Across the tracks with Michele Chiavarini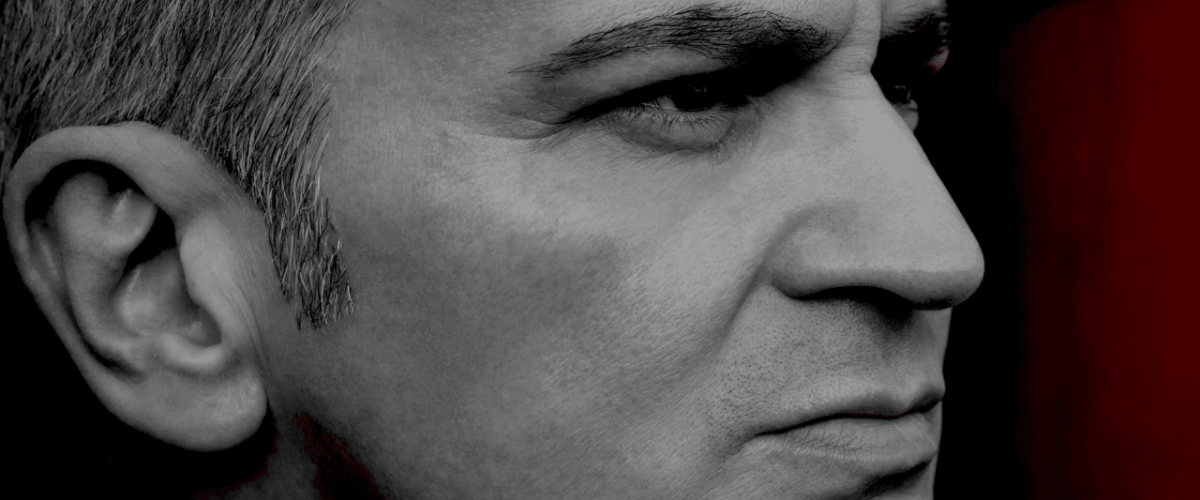 Across the tracks with Michele Chiavarini
Multi-instrumentalist Michele Chiavarini's music career spans over 30 years, working with the world's musical elite including Robbie Williams, Kylie Minogue, Diana Ross, Donna Summer, Moby, Gloria Gaynor and more. In house music, Michele is best known for his work with the likes of Seamus Haji, DJ Spen, David Morales, Dave Lee, Mark Knight to Melba Moore, Byron Stingily and Diane Charlemagne, among others. In 2019 Michele launched his brand new record label with Fernanda Reis, SPRY Records. With his stunning remix of Skydoll & Timotha Lanae's 'Electric Love' currently making waves, we invited Michele to go Across The Tracks.
Skydoll ft Timotha Lanae 'Electric Love' (Incl. Michele Chiavarini Remix) is out as a Traxsource promo now with a full release on June 25th 2021 on Skydoll Records. Grab it from: https://www.traxsource.com/title/1602461/electric-love
Your first own track release
Nova Fronteira – Asasa – West Side Records
Your current track release
Skydoll ft. Timotha Lanae – Electric Love (Michele Chiavarini Extended Remix) – Skydoll Records
The track that turned you on to dance music
Michael Jackson – Don't Stop 'Til You Get Enough – MJJ Productions Inc.
Your favourite own collaboration
Michele Chiavarini ft. Carmichael Musiclover – Express Yourself – Spry Records
A track that reminds you of your childhood
Earth Wind & Fire – Got To Get You Into My Life – Columbia
Your favourite own track
Michele Chiavarini – Let Me See You (Clap Your Hands) – Quantize Recordings
The last track you bought
Nubiyan Twist – Jungle Run (Album) – Strut Records
Your favourite classic Disco track
The Jacksons – Blame It On The Boogie – BMG
Your favourite modern Disco track
Catey Shaw – Human Contact (French Horn Rebellion Remix) – Lefthook Entertainment
A track which makes you lose it on the dance floor
The Ones – Flawless – A Touch Of Class Recordings/Positiva
A track you wish you'd made
The Brothers Johnson – Stomp – A&M Records
Your guilty pleasure track
Sia – Chandelier – Monkey Puzzle/RCA
A track that gets on your nerves
Shakira ft. Wyclef Jean – Hips Don't Lie – Epic/SONY
A track you like to chill to
Felt Mountain – Goldfrapp – Mute Records
Skydoll ft Timotha Lanae 'Electric Love' (Incl. Michele Chiavarini Remix) is out as a Traxsource promo now with a full release on June 25th 2021 on Skydoll Records. Grab it from: https://www.traxsource.com/title/1602461/electric-love
For more info please check:
Michele Chiavarini Facebook: https://www.facebook.com/michelechiavarinimusic
Michele Chiavarini Soundcloud: https://soundcloud.com/michelechiavarini
Michele Chiavarini Instagram: https://www.instagram.com/michelechiavarini/
Michele Chiavarini Twitter: https://twitter.com/MChiavarini
Tags:
Brothers Johnson
,
Earth Wind & Fire
,
French Horn Rebellion
,
Goldfrapp
,
Michael Jackson
,
Michele Chiavarini
,
Nubiyan Twist
,
Skydoll