Rush City X Handerk – Feel The Rush [Ritmo Terco Records]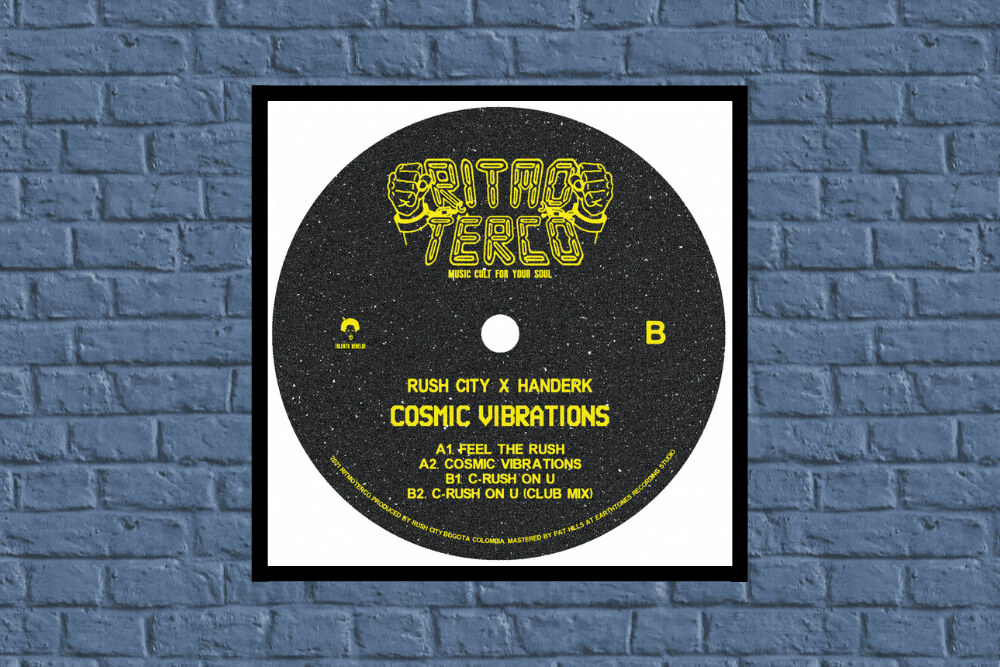 Rush City X Handerk – Feel The Rush [Ritmo Terco Records]
Like what you hear? To help support LV Online buy us a coffee via Ko-FI. Click HERE
Keeping up the stunning quality of house music that is coming out of Colombia right now Rush City have teamed up with London vocalist Handerk on an EP packed with Nu classic house music. Firmly in touch with it's roots this is an EP with those powerful energy packed classic edges but which sounds perfectly at home on the 2021 dancefloor.
Rush City is a collaboration between producers Jonahlo and Joint4nine's Ivan Lozano who has been a regular on the pages of Le Visiteur recently providing us with a seemingly endless stream of first class music.
The EP is released via the intriguing Colombian label Ritmo Terco which is also a collaboration between Jonahlo and Ivan. It's a label whose message is an invitation to "rebel against the oppression, let yourself go and just dance to good music with a strong and positive sound system message". This release fits that mantra perfectly.
Opening with our premier today Feel The Rush, it's a track which brings to mind the classic vibes of Fire Island's eponymous track with it's livewire vocal, crunchy percussion and hooky synth lines. It's a real club groover.
Cosmic Vibrations follows with it's broken beat and acidic top line laying the foundations for another tight vocal deliver.
C-Rush On U is up next and it's has a very late 80's house vibe with it's haunting pads and lots of swing across it's classic drums. Again Handerk is on point here delivering a vocal which has that early house vibe nailed tight.
Seeing us out is the club mix of C-Rush On U which has an early renaissance sound, chugging synths give a trancy feel, deep and throbbing with more outstanding drum programming providing that club crunch.
This is very much an EP which could just have easily have landed in 1992 at House Music's first flourishings, that said is sounds just as fresh and relevant in 2021 as we look forward to the excitement of the clubs re-opening later this year.
Grab the EP from: https://www.deejay.de/Rush_City_Handerk_Cosmic_Vibrations_RT001_Vinyl__973305
For more info please check:
Rush City Facebook: https://www.facebook.com/rushcity2020
Rush City Soundcloud: https://soundcloud.com/rushcity
Rush City Instagram: https://www.instagram.com/_rushcity_
Ritmo Terco Facebook: https://www.facebook.com/ritmoterco
Ritmo Terco Soundcloud: https://soundcloud.com/ritmoterco
Ritmo Terco Instagram: https://www.instagram.com/ritmoterco
Tags:
Handerk
,
house music
,
Joint4Nine
,
Jonahlo
,
Ritmo Terco
,
Rush City