LV Premier – Situation Ft Vanessa Jackson – Time (Groovement Inc Remix)[Situationism]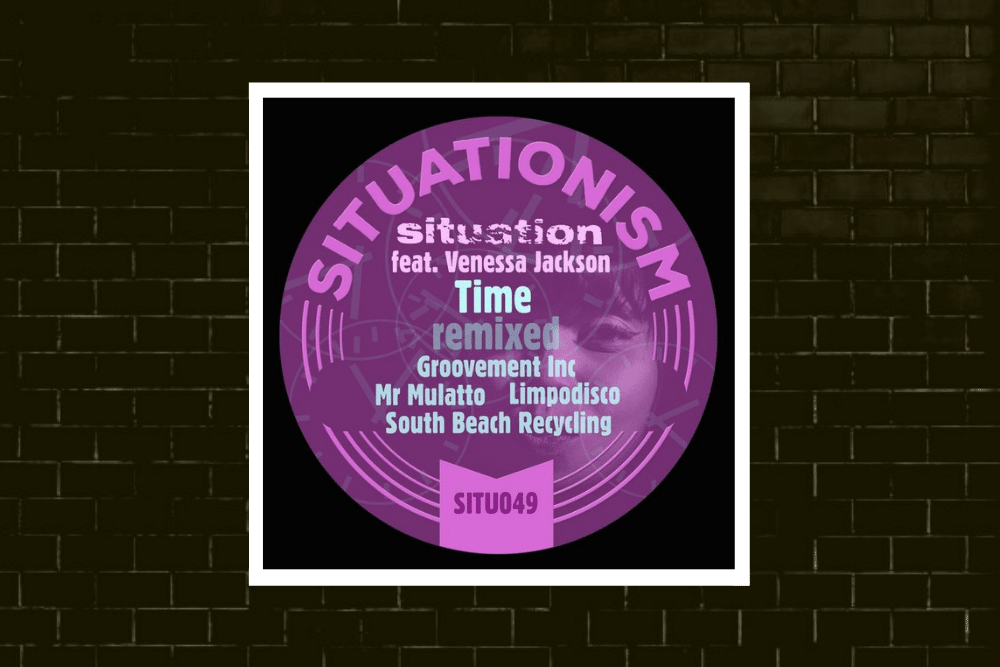 LV Premier – Situation Ft Vanessa Jackson – Time (Groovement Inc Remix)[Situationism]
Situation's Time was a real hit at LV HQ when it dropped a couple of months back as a limited 7″. A devastating slice of soulful Nu disco with a total winner of a vocal from the super talented Vanessa Jackson it has become a real summer soundtrack.
Now Situation have pulled together a full remix package bringing in Groovement Inc, Mr Mulatto, Limpodisco and South Beach Recycling to give their own spin to the track and across the board they have all delivered quality remixes.
Opening up proceedings and our premier today is the outstanding Groovement Inc remix, deep smooth and packed with bass heavy groove it's a very classy remix. Giving the track just a little more club swagger this one will definitely find it's way into many a DJ's arsenal in the coming months.
Next up is Mr Mulatto who has given the track a bubbling broken beat makeover heavy on the bassline and loopy vocals it's a remix packed with power.
Limpodisco takes the track off into disco house heaven with a throbbing bassline and super hooky guitar licks powering the track forwards, add in squelchy synth lines and undulating pads and it's a real dancefloor groove.
Closing the EP out is South Beach Recycling who unleashes a huge kick, rhodes stabs and a groover of a bassline, ripping up the vocals and sprinkling swirling stabs with tons of effects across the track it's hypnotic and very cool.
An outstanding remix EP.
Grab the EP from: https://www.traxsource.com/title/1601826/time
For more info please check: 
Venessa Jackson Facebook: https://www.facebook.com/dechantal.jackson
Venessa Jackson Twitter: https://twitter.com/VenessaJackson7
Venessa Jackson Instagram: https://www.instagram.com/venessajackson7
Situationism Facebook: https://www.facebook.com/Situation.Sound/
Situationism Instagram: https://soundcloud.com/situationswapperino
Situationism Twitter: https://twitter.com/SituationSounds
Tags:
Groovement Inc
,
Limpodisco
,
Mr Mulatto
,
situation
,
situationism
,
South Beach Recycling
,
Vanessa Jackson