Brian Kage Talks Detroit, Omar S, Seth Troxler, Taho & Michigander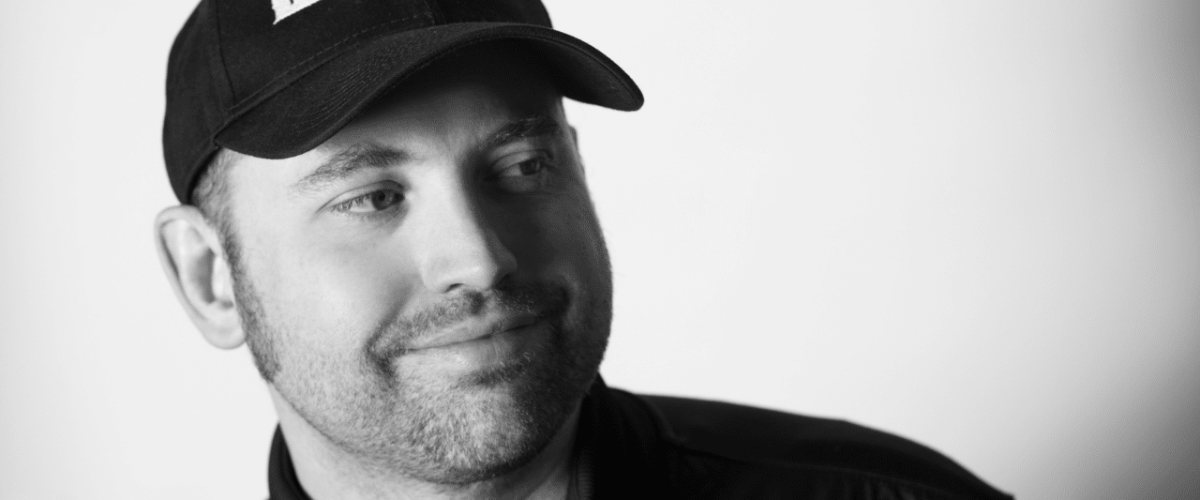 Brian Kage Talks Detroit, Omar S, Seth Troxler, Taho & Michigander
Interview by the Insider for Le Visiteur Online
Like what you hear? To help support LV Online buy us a coffee via Ko-FI. Click HERE
Brian Kage is one of the underground heroes of the Detroit scene, running labels, working as a mastering engineer and releasing incredible music in his own right on a variety of top class labels his career has crossed paths with many of the legends of the city including Carl Craig, Omar S, Norm Talley, Delano Smith, Luke Hess & Seth Troxler.
He is also behind the label Michigander which is now the release vehicle for all of his solo music. His latest EP see's him team up with another scene head in the shape of Taho to release the very aptly named Detroit EP.
The insider interviewed Brian for Le Visiteur and it's a truly fascinating insight into both his own career and the Detroit scene as a whole.
Check it out below and make sure you give his incredible mix for us a listen and please give it a share over on Soundcloud and help spread the love.
Grab The EP from: https://snd.click/KageTaho
Hi there Brian,
Thanks for talking to us today
How are things for the good people of Detroit at this moment?
Thanks for asking.  Things are as good as they can be.  We've recently been dealing with a surge in Covid cases in Michigan.  We are all hoping it goes the hell away so we can get back to being together again. I see a bright future in Detroit.
What do think it is about the Motor City that has inspired such brilliance in sound?
I think there are a lot of factors that make the music coming from Detroit and the surrounding areas great.  First and foremost, I think it's a tough city to live. A very "blue-collar" mid-west mentality exists here where you must work hard to make it. You must be humble, but also be great at your craft because there are many others here that are great too. Also, I believe escapism plays a major role in the music coming from here. Whether that is briefly escaping the brutal winters we have here in Michigan, or just escaping on a spaceship mentally from life's shitty situations. Detroit artists have found a way to channel their inner creative passion and express it through music.
You have a serious day job in mastering, mixing down and as an engineer. As one of the most in demand studio faces in Detroit, you must have worked with some big names. Can you tell us a few?
My main job is working in video production and mentoring students at a University.  Producing music along with mixing and mastering has become a side hustle, although it remains my passion. For dance music, I've been fortunate to work alongside artists such as Carl Craig, Omar S, Norm Talley, Delano Smith, Luke Hess, Seth Troxler, John F.M., OB Ignitt, Monty Luke, and many more. I've also worked on music from Ice Cube, Danny Brown, Tech N9ne, Three Six Mafia, ICP, and the list goes on.
Is there someone who was particularly great to work with who made an impression on you?
Later in my career, I was extremely fortunate to connect with Omar S and his label FXHE.  During studio sessions with Omar, we worked together on an EP I did for his label FXHE. I presented some material, and he took it to the next level. I also had the pleasure of doing a collaboration song with Omar called, "Thru the Madness" on my label Michigander. It's awesome working with him in the studio. He's a true genius.
I read that you were voted as one of '10 Detroit Producers Keeping the Sound of The Motor City Alive' by DJ Mag. That must have felt good right?
I'm very honoured to even be considered for that role. There are so many great producers and DJs from the city.  I think all producers here are working together to keep it alive. There are so many talented artists who deserve this type of recognition.
As founder of Beretta Records is it correct that you discovered Seth Troxler? Talk us through that.
Myself, along with good friends Ryan & Tammy Sadorus founded Beretta Music in 2002. We were at a club called Motor Detroit one night where we met Seth. Seth was age 16 at the time. He snuck into the club using a fake ID. Ha! We really loved Seth's vibe and his passion for the music. We became good friends and worked together in the studio to create some real fun records together. His first solo track was released on Beretta Grey, called "Satisfy", which we followed up with a solo EP called "Love Bezerker".  I'm glad we were able to help artists like Seth in the beginning of their career. Those were memorable times.
You have released records on some great labels like Carl Craig's Planet-E, Steve Bug's PokerFlat, Rob Modell's Echo Space. Is there a particular release that was highlight for you? 
I think they were all highlights honestly. But probably the record Luke Hess & I did on Planet-E called "Best Day in Detroit" was a special moment.
When did you begin Michigander? Does it have a music policy?
For a long time, I was concentrating on helping others in the studio produce and release their music on Beretta Music.  I needed a change, so I created a new label Michigander in 2015 to showcase my solo material. As a nickname, folks from here are called "Michiganders." I wanted to showcase how the great state of Michigan, not only Detroit, has played a role in my sound. I'm releasing my solo music and collaborations only now on Michigander.
What is your relationship with Taho? How did this collaboration come to pass?
Taho was the first person to release my solo material on his label Lumina years ago. I've always looked up to him as an artist and we've been great friends for many years. Together, we've been kickin' around the idea of doing a collaboration record when the time was right. For fun, we began sending material back and forth over Dropbox, and that's when the magic started happening. I'm very honoured to work together with Taho on this release for my label. Taho is a true master of music!
Taho is in France, right? How did you work on an EP together while in different locations? What were the challenges?
Taho is currently in Landeda, France. Together, we utilized Ableton Live and Dropbox. Our compositions became so huge in size, that it was a real pain to manage.  But honestly, we worked out the kinks, and the music came out great. We also used the messaging program Signal, where we would talk every day using the voice feature to convey exactly what we were thinking regarding the songs. The future is here!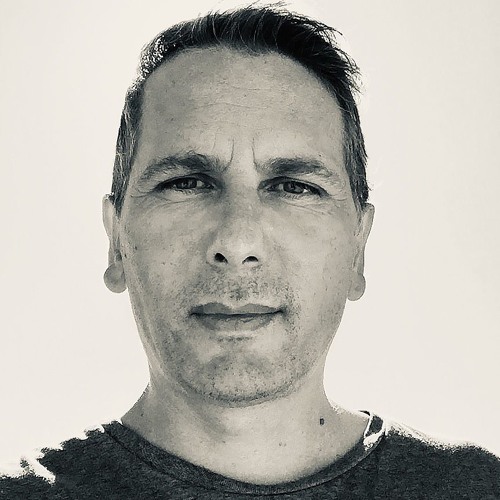 Taho
Talk us through the Detroit EP. What was the inspiration?
By studying the past and looking towards the future, Taho & I wanted to combine the elegance of the French sound with rawness of Detroit Techno and house.  We were inspired by greats such as Laurent Garnier, Kevin Saunderson, Juan Atkins, and even Kraftwerk.
Each track has a very different flavour yet still very much connected. Can you talk us through the tracks briefly?
The single "D-Twah" is piano chord-heavy anthem, keeping a non-stop groove that continues to evolve and change-much like the city of Detroit itself.  It has a beautiful ebb and flow that never gets tired. "La Belle Vie" pumps up the energy, with a sharp chord stab that never lets up, a serious peak-time dance floor cut that sounds familiar, but altogether new. This was kind of a tribute to "Good Life" by Inner-city. The B-Side begins with "Tour De Troit," an extremely slick late-night electro jam, a great soundtrack for a bike ride through Corktown. The final track "Acid Renaissance" has a beautiful swelling melody that sounds as hopeful, expansive, and expressive as Detroit is. A composition worthy of the views from the top of the Renaissance Centre in in Downtown Detroit at sunset.
Good Life? Tell us about that genius sound expression.
Are you speaking of La Belle Vie? Thank you! That was the first collaboration track we completed.  I wrote the basic groove and stab part, Taho added the strings. I felt like something was missing, so I was able to flesh out a piano breakdown in the middle. I appreciate your compliment!
There was a track out recently that was huge by Bruise on Meda Fury 'Presentation', which D-Twah is being compared to. Do you know it? Are you flattered?
I'm listening to their stuff on Youtube for the first time and it's pretty great. Thanks for sharing!  Always cool to learn about music that is like-minded.
As a studio expert what advice would you give to young producers. Have you got an expert tip?
Work hard, and never stop learning.  Be open to all styles of music. Study everything you hear.  Watch YouTube and Twitch! Carve your own path! Try different things!
How do you know when a track you are making is finished? 
I know a track is done when I click export. Ha! But really, a track is done when it makes me move, sounds great, and makes me happy.
What's the best musical advise you've ever been given and who gave it to you?
Brian Gillespie who helps manage the Twilight76 label in town, told me to learn as much as possible about music theory and how to play piano.
If you were not working in music, what do you think you would be doing?
Video production and mentoring. Teaching students video and audio production which I'm doing now!
If you could choose four faces on Mount Rushmore, who would they be?
Frank Zappa, Juan Atkins, Thom Yorke, Hans Zimmer.
Who is your rock?
My wife & my father!  They've both stood by me through thick & thin.
What have you got coming up that we should look out for?
In the Fall, I will release a collaboration record with Delano Smith on Michigander. It also features the talented Haz Mat on keys. I'm also releasing a new record on Lumina called, "Planet Lumina."  And I will release a follow up EP for my synthwave project, "Escape Driver" called "Wild as Hell" this summer.
Grab the EP from: https://snd.click/KageTaho
For more info please check: 
Brian Kage Facebook: https://www.facebook.com/briankage
Brian kage Soundcloud: https://soundcloud.com/kage
Brian Kage Instagram: https://www.instagram.com/briankage/
Brian Kage Twitter: https://twitter.com/briankage
Taho Soundcloud: https://soundcloud.com/taho
Michigander Facebook: https://www.facebook.com/michiganderdetroit
Michigander Soundcloud: https://soundcloud.com/michigandermusic
Tags:
Brian Kage
,
detroit
,
Detroit House
,
Michigander
,
Omar S
,
Seth Troxler
,
Taho