David Harks – 10 Inspirational Tracks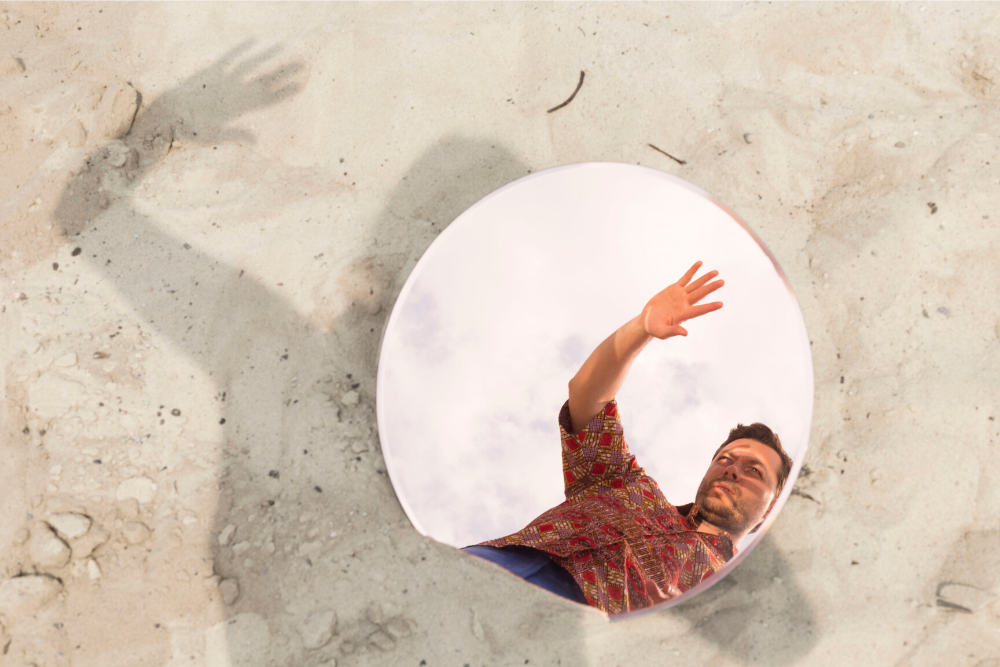 David Harks – 10 Inspirational Tracks
David Harks first came to our attention courtesy of his brilliant work alongside Vhyce as Rosa Ama. His wonderful vocal melodies and an equally enchanting voice immediately cut through. David has already been building up something of an impressive reputation also writing for Safetalk and appearing with The Future Sound of London's The Amorphous Androgynous.
His latest release see's him joining up with Kraak & Smaak's glorious Boogie Angst who have been ridiculously impressive over the last year with a stream of superlative releases.
His first release with them is an inspired cover of Little Dragon's Twice. This is a track which simply captivates, it's packed with atmosphere and brooding drama. Twice also features a magnificent guitar from solo 73-year-old blues maestro Ray Fenwick and production from Brighton based Rob Flynn. One warning though, you will be hooked from the first notes, this is a track which demands MANY repeat plays.
The EP also features the brilliant dancefloor re-invention from NTEIBINT and the deep acidic groove of Rheinzand's remix.
To celebrate we asked David to give us 10 tracks which have inspired him as an artist. From the alt-pop of Roísín Murphy to the Nu Disco grace of Anoraak and Yuksek and the club nous of Larry Heard it's an insightful collection showcasing what makes this intriguing artist tick. Check it out along with Twice below.
The EP is out on the 29th May. Grab it from: https://boogieangst.bandcamp.com/album/twice-2
David Harks – 10 Inspirational Tracks
1. Skinner Box & Aérea Negrot – The Alphabet
"Aérea is my dear friend and the soul that first gave me a home in Berlin, and friends, a lyrical genius and artist, always able to say something so direct and clear it touches me, a fantastic song and one which should reach and touch more people…"
2. Georgia – About Work the DanceFloor
"Retrowave feel, 2005 gives me a classic feel. Georgia is a great artist who I feel is comfortable jumping into any style which is why I love her"
3. Roísín Murphy – Incapable
"Lyrical Poetry, diversification from the track to the style, an artist who I can inspire to be every time I record a vocal, she makes me want to sing from my heart and remain raunchy and humorous"
4. Fishburn and Francis – Give Me Some Love
"Astonishing production and loose feel, storytelling and humour in the song, between two lovers, comedy and boogie..as i ventured into disco I think a few years ago this one, found me.."
5. Yuksek – Gorgoeus ft. Confidence Man
"80's breaks loose bass and party feel, funky and timeless..great track and artist – Confident".
6. Anoraak x Maria Uzor – Between Love
"Gold, Outside the Disco are a indie collective that I've been curating, this is pure class..and the first release".
7. Volen Sentir – Na Dvore Dozhd'
"Huge fan of this Russian dream feel tech house and trance, It takes me away with the strange surreal vocals drifting"
8. Manganas Garden – Liquid Dreams
Proper songwriting, disco and soul..pop, lovely lads…for me I really dig this..not quite dance music but its got that proper indie feel.."
9. Larry Heard Presents Mr. White – The Sun can't Compare
"Direct to the message, Poetry and free form acid feels, I love this because its not trying to be anything than what it is..just pure and uplifting as a message, natural journey .."
10. Bel Tempo – Fat Piece of Bacon
"Really amazing unknown act from Riga Latvia, awesome guys and have a proper late 90s, early 00's feel in there songs reminds me of Fat Boy Slim, proper heavy, just been released, worth checking out…I love me some unknown hit writers.."
For more info please check:
David Harks Facebook: https://www.facebook.com/harksoh/
David Harks Soundcloud: https://soundcloud.com/davidharks
Boogie Angst Facebook: https://facebook.com/boogieangst
Boogie Angst Soundcloud: https://soundcloud.com/boogieangst
Boogie Angst Bandcamp: https://boogieangst.bandcamp.com
Tags:
Boogie Angst
,
David Harks
,
Rosa Ama