DISCO JUICE – YAM WHO? – NOVEMBER 2023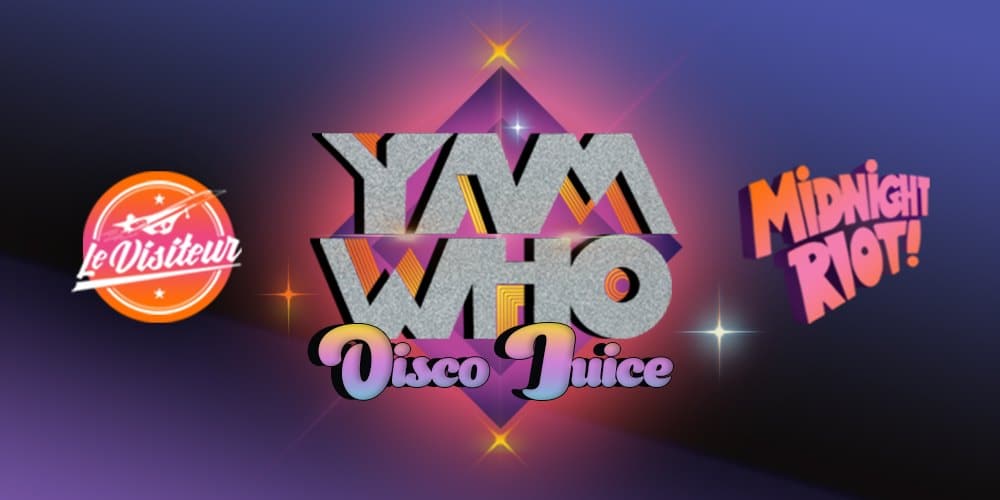 Foreword by Le Visiteur
Winter is most definitely well on it's way here in the UK and indeed across Europe as we get battered with storm after storm, thankfully the Disco gods are keeping us fully furnished with a steady stream of warmth inducing groove to keep us toasty at night and to help us look forward to the warmer climes to come. As always Midnight Riot are leading that charge helmed by our good friends Yam Who and Jaegerossa. This month see's a slew of proper heat from Sonic Soul Orchestra and Kathy Brown, Sammy Deuce, Ashley Slater and Yam Who and Suki Soul all hitting the (digital) Shelves. They also just dropped Disco Made Me Do It 7, the continuation of a wicked series.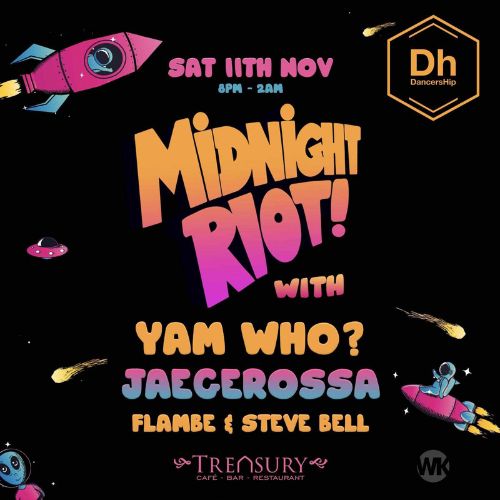 You can catch Yam Who and Jaegerossa on the road this month when they touch down ad the Treasury in Plymouth alongside Flambe.
This month's Midnight Riot Podcast features one of the most inspirational and prolific producers out there, a man for whom the word legend doesn't seem quite enough, John Morales. Make sure you check it out.
Hold tight, here's Midnight Riot don Yam Who? with the 9 essential disco releases for November x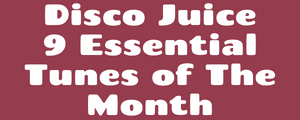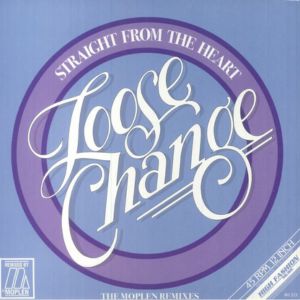 Loose Change – Straight From The Heart (Moplen remix)
[High Fashion]
Loose Change released "Straight From the Heart" in 1979, and though it may have started as a sleeper hit, it has continued to maintain its popularity over the years, thanks in part to various remixes. One notable remix of the song was done by Joey Negro.
In this EP, Italian producer Moplen takes the reins to provide two remixes of "Straight From the Heart." Moplen's remixes seem to bring a different flavor to the original track, possibly trading in its light and airy essence for a more robust and driving beat.
This EP promises to keep the energy alive with Moplen's exciting take on the song. It's clear that both Joey Negro and Moplen hold this timeless track in high regard and are contributing to its enduring legacy with their remixes.
Grab it HERE
For more info please check:
Moplen Facebook
Moplen Instagram
Moplen Twitter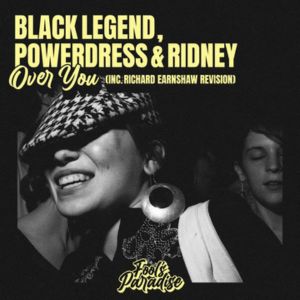 Black Legend, Ridney feat Powerdress – Over You
[Fool's Paradise]
"Over You" brings together the talents of Black Legend from Italy, Powerdress, a London-based singer, and UK producer Ridney. The song is centred around Powerdress's empowering vocal performance, which conveys the theme of moving on from heartbreak.
PowerDress has an impressive track record of collaborations with various artists and co-writing some of the decade's biggest hits, including Lana Del Rey's "National Anthem," which achieved double platinum status. Ridney, a producer and DJ, has a rich history of releasing music on prominent labels and has had his tracks featured in various media, from ITV's "Love Island" to Netflix shows, fashion shows, and advertisements.
The package also includes a remix by Richard Earnshaw, who brings killer disco vibes blended with his signature soulful production style.
Grab it HERE
For more info please check:
Black Legend Facebook
Black Legend Instagram
Black Legend Twitter
Ridney Facebook
Ridney Instagram
Ridney Twitter
Powerdress Facebook
Powerdress Instagram
Guy Preston feat Caspian The Prince – Passion
[Midnight Riot]
Party rocker Guy Preston returns to his Purple Vault for Midnight Riot. 'Passion' featuring the almighty vocals of Caspian The Prince comes fresh off the back off his debut Riot single 'Purple Heart'
Again an amazing tribute to the legend and its through his DJ work that takes him all over the place to find the right voice for his project. Singer/rapper Caspian is the 1st he has written and recorded original material with. 'Passion' is the result, a tight groove builds, complete with killer brass licks and a huge bassline, that again is authentic as hell & a total party starter. More to come!
Grab it HERE
For more info please check:
Guy Preston Instagram
Midnight Riot Facebook
Midnight Riot Instagram
Midnight Riot Twitter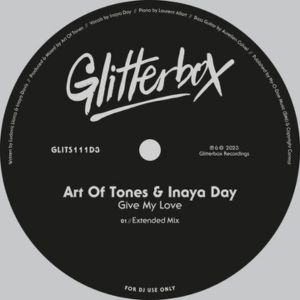 Art Of Tones feat Inaya Day – Give My Love
[Glitterbox Recordings]
French maestro Art Of Tones collaborates with one of house music's most celebrated artists Inaya Day for an unforgettable Glitterbox release, 'Give My Love'. Art Of Tones, a moniker for Ludovic Llorca, has been producing music since the noughties, serving as an outlet for his edgier house and disco creations. His body of work includes notable releases like the certified house anthem "The Rainbow Song" and his first Art Of Tones album, "Unbalanced," which was released in 2018.
For this latest release, Ludovic enlists American songwriter Inaya Day, the hitmaker known for seminal house classics including Mousse T.'s 'Horny', Harry Romero's 'Rise Up' and Prince cover 'Nasty Girl'.
From the very start, 'Give My Love' is dripping in the modern sound of disco these two helped establish, with Inaya's powerful vocal and songwriting prowess supported by Art Of Tones' expert instrumentation.
Grab it HERE
For more info please check: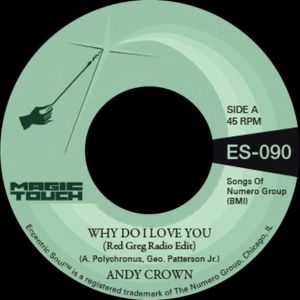 Andy Crown / Magic Touch – Why Do I Love You (Red Greg Edit)
[Numero Group]
Magic Touch was a cult label in Chicago known for its incredible and rare tracks, operating until 1984. Many of these tracks have been hard to come by for the average music enthusiast, so it's great to see them being reissued.
Legendary rare groove selector and DJ Red Greg was asked to provide his editing skills on the disco track "Why Do I Love You", and he's done a fantastic job of enhancing the track while staying true to the original's essence.
This release is part of the ongoing reissue series on Numero, which is making some of the cult label's rare tracks more accessible to the public & a total treat for disco music enthusiasts and collectors alike.
Grab it HERE
For more info please check:
Red Greg Facebook
Red Greg Instagram
Red Greg Twitter
Numero Group Facebook
Numero Group Instagram
Numero Group Twitter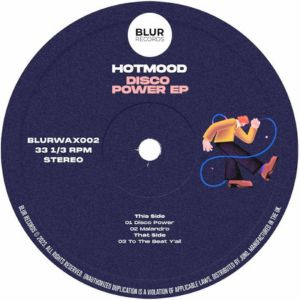 Hotmood – Disco Power EP
[Blur Records]
Mexican DJ and producer Hotmood indeed brings the heat on his new EP for the Blur Records gang. Opener 'Disco Power' is a funky and upbeat cut with a powerful bassline and big vocal stabs. Things get more deep and laid back with 'Malandro' which has big sax energy and sunny chords then 'To The Beat Y'all' rounds out the EP with real disco energy. The drums hit hard, big guitar riffs brighten up the mix and subtle filters and FX also pump things to the next level.
Mexican DJ and producer Hotmood indeed brings the heat on his new EP for the Blur Records gang. It is a fine fusion of disco and house music with rich instrumentals, nice organic sound and plenty of smart samples.
Grab it HERE
For more info please check:
Hotmood Facebook
Hotmood Instagram
Hotmood Twitter
Blur Records Facebook
Blur Records Instagram
Blur Records Twitter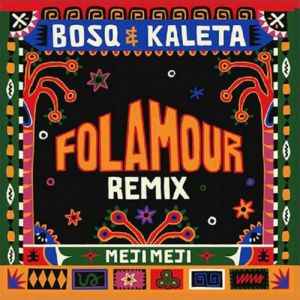 Bosq & Kolita – Meji Meji (Folamour remix)
[Bacalao]
Bosq & the mighty Kaleta are back, having first worked together in 2013 on Bosq's first original single Dem Know, they have strung together an impressive run of hits since. Kaleta brings an incredible history to the project, being born in Port Novo, Benin, and raised in Nigeria, he was steeped in the world altering West African musical movements of Voodoo Funk & Afrobeat from their inception. Bosq himself has written and produced five full albums and countless singles and remixes while fusing influences as varied as Funk & Disco, Salsa & Cumbia, Afrobeat.
Folamour has to be one of the biggest names in dance music over the past few years, and here he takes on 'Meji Meji'. Folamour's version pushes the underlying house groove to the forefront, creating a perfect dance floor version with a pulsing kick, deep bass line, and funky synth horn lines that dialogue back and forth with the live horn section.
Grab it HERE
For more info please check: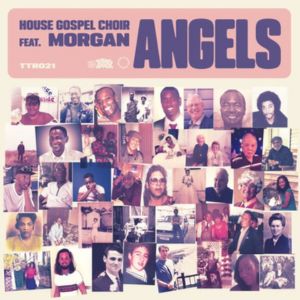 House Gospel Choir feat Morgan – Angels (Crackazat Remix)
[To The Rock]
House Gospel Choir's latest release on the LDN label, "To The Rock," exemplifies the group's enchanting and soulful approach to creating House music. Their compositions place the essence of music at the forefront, and their harmonious vibes are captivating, gaining strength with every listen, uniting the heart and mind in a graceful dance of emotions. "To the Rock" is the perfect haven for discerning music lovers, and with the track "Angels," the stars align to deliver a diverse and exquisite record that delves deep into the essence of human emotion.
Featuring Morgan as the lead vocalist, this 7-track collection serves as a testament to the 90s era of crafting dance EPs. It boasts a well-rounded selection, including original mixes, instrumentals, acapellas, remixes, and reprises, providing a harmonious and balanced experience.
The Crackazat remix injects a burst of energy for the dancefloor, while the 2fox reprises create a fervent and exceptional vibration, concluding the journey in the most satisfying manner.
Grab it HERE
For more info please check:
House Gospel Choir Facebook
House Gospel Choir Instagram
House Gospel Choir Twitter
Crackazat Facebook
Crackazat Instagram
To The Rock Records Instagram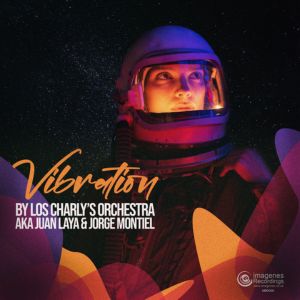 Los Charly's Orchestra – Vibration
[Imagenes]
Los Charly's Orchestra returns with a spellbinding infusion of Jazz, Funk, and Disco, aptly titled "Vibration." Stepping up their commitment to "100% live recorded music," Juan Laya and Jorge Montiel, along with their talented LCO ensemble, have crafted what could be their most authentic fusion track to date.
LCO finds its roots in the vibrant British Jazz Funk scene, the brainchild of Los Charly's Orchestra, led by producers Juan Laya and Jorge Montiel since 2007, whilst being London-based, they proudly embrace their identity as creators of an eclectic musical tapestry. Their universal language of music serves as a vessel to transmit their message across the globe.
Grab it HERE
For more info please check:
Los Charly's Orchestra Facebook
Los Charly's Orchestra Instagram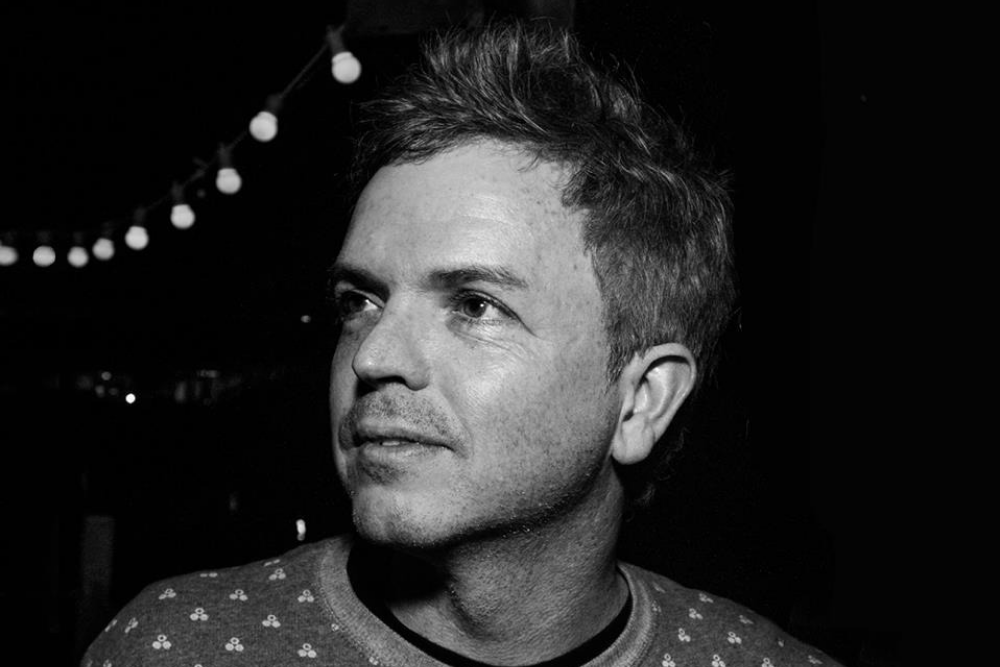 Yam Who?
Yam Who is a DJ, producer, label boss at Midnight Riot and ISM Records and one half of Glitterbox signed Qwestlife.
For more info please check:
Yam Who Facebook
Yam Who Soundcloud
Yam Who Instagram
Yam Who Twitter
Love this check out more Disco Juice HERE
Like what you hear? To help support LV Online and help us keep the lights on in 2023 click HERE
Tags:
art of tones
,
Bacalao
,
Black Legend
,
Blur Records
,
bosq
,
folamour
,
Fools Paradise
,
glitterbox
,
High Fashion
,
Hotmood
,
House Gospel Choir
,
Imagenes
,
Inaya Day
,
Los Charlys Orchestra
,
Midnight Riot
,
Moplen
,
Numero Group
,
Red Greg
,
Ridney
,
To the rock