Felipe Gordon Talks Making Albums, Colombia, Moodymann And His New Album 'A Landscape Onomatopeya' on Shall Not Fade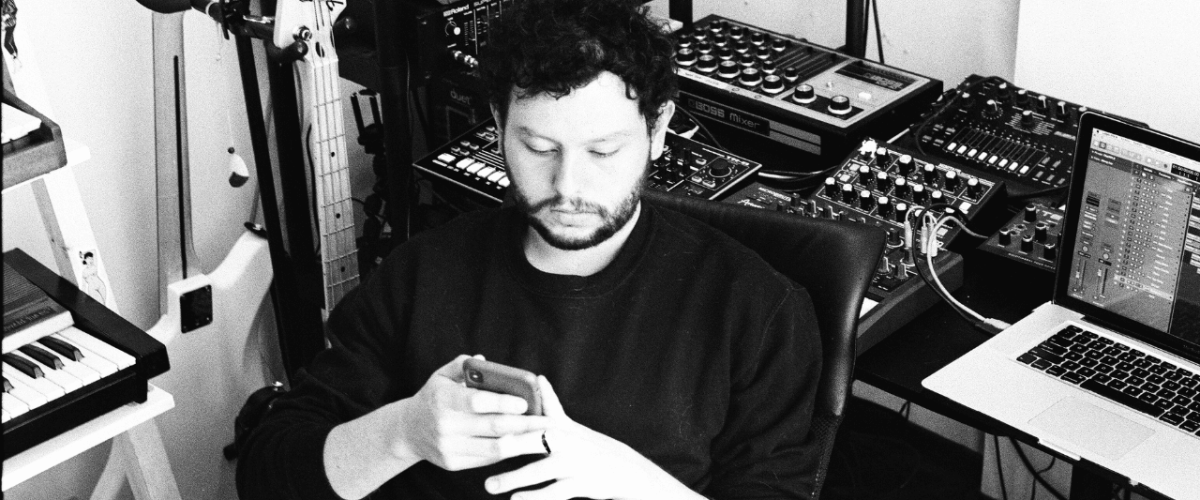 Felipe Gordon Talks Making Albums, Colombia, Moodymann And His New Album 'A Landscape Onomatopeya' on Shall Not Fade
All photos and album artwork by Primer Ocaso
Like what you hear? To help support LV Online buy us a coffee via Ko-FI. Click HERE
Felipe Gordon is an artist who has shone for us over the last three years since the inception of LV Online, we have come back to his productions time and time again and indeed it has been a pleasure watching this incredibly talented producer powering his way though the electronic world.
His latest project see's him release his debut album A Landscape Onomatopeya on ace UK label Shall Not Fade and it's a very special piece of work indeed which see's him fuse many of the different musical genres which have inspired him over the years. You can expect downtempo bliss next to Jazzy flourishes and all manner of house edges from classic stylings to deep and euphoric moments and Latin edged gems.
We spoke to Felipe about his background and the making of the album. It's a fascinating insight into what's an outstanding release.
Grab the album from: https://felipegordon.bandcamp.com/album/a-landscape-onomatopeya-lp
You can also check downtempo gem Wes from the album
Hi there Felipe
Thanks for speaking to us today.
Hey guys, thanks for having me!
Thanks again for all the features and the love 😉
How would you describe the musical style of Felipe Gordon in 2021?
Well, I would say it's music with loads of feeling in it. Sometimes deep, yet dynamic and with strength, I perceive my sound as something really personal and the experience of listening to it doesn't have to be strictly for the clubs, I always picture a person listening to my tracks on the subway by her or himself.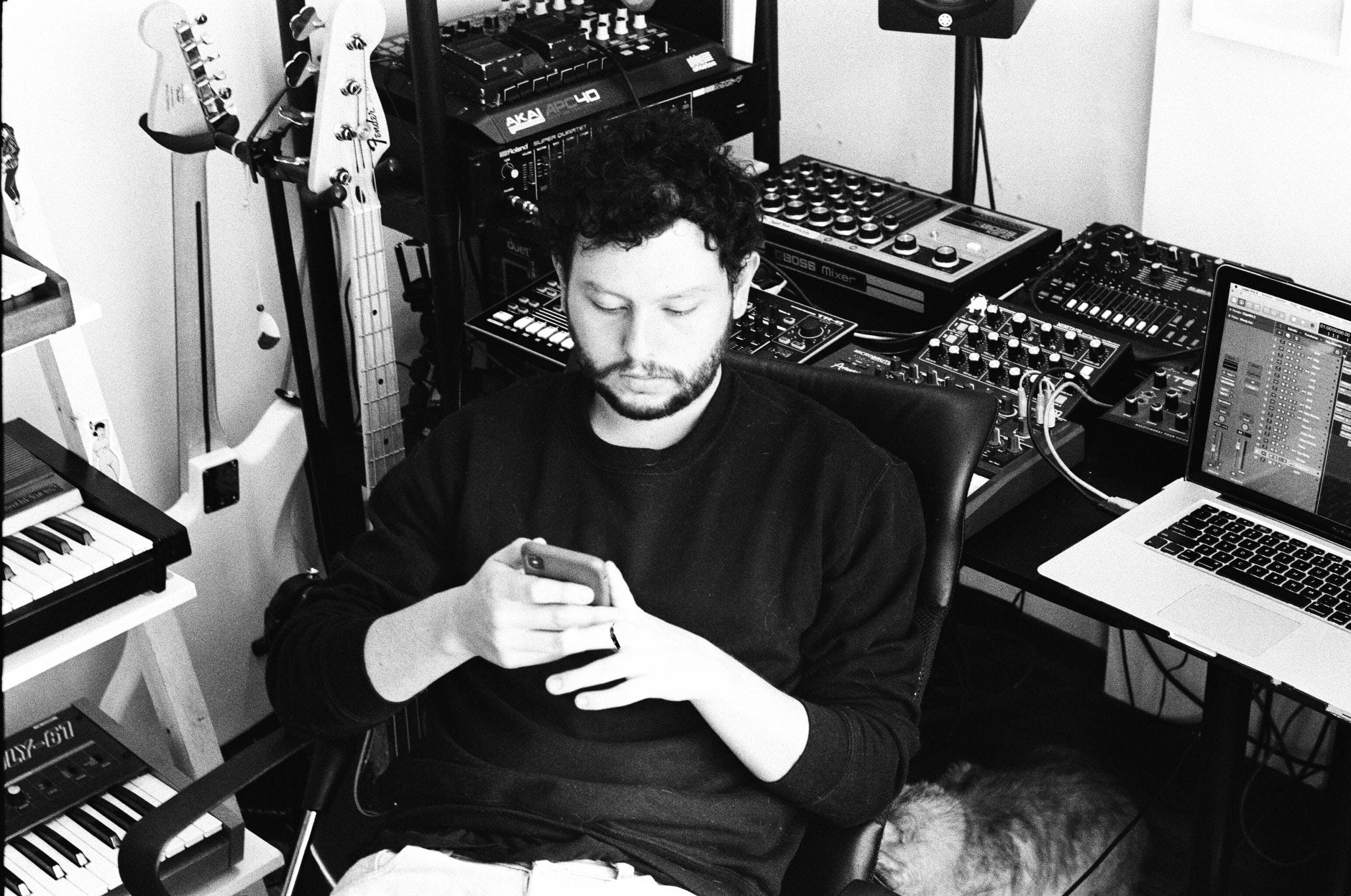 Please can you give us three tracks that you have released since the start of you career which you would say are quintessentially Felipe Gordon?
Momma, it's a long journey
This is the first single from my forthcoming album and it pretty much sums all the stuff I would include as my sound. Deep chords, tight drum beats, analog basslines and the jazzy and melancholic mood that ties everything together
Acid Party At Teusaquillo
This one represents my deep acid sound pretty well. I love the end result, it has become a classic of the catalogue imo.
Gangster fass
This track is one of my all time favourites, I really love the way the drums swing and the super organic feel I accomplished. It was done in 3 hours I remember. It always brings me back to the basics. Sometimes you need yourself to be free, without technical restrictions, just playing your instruments.
Your upcoming release is a full length album with the excellent UK label Shall Not Fade entitled 'A Landscape Onomatopeya'. Firstly what can you tell us about the name of the album?
Of course, the album name is sort of a sound image I constructed in my head. It was something that I wanted to connect with a painting, I wanted to create this crafted landscape with the sound I had in my head.
Also I used the second letter in Spanish (Onomatopeya) to make a sort of a hidden and small statement about the Colombian house scene which is flourishing at the moment.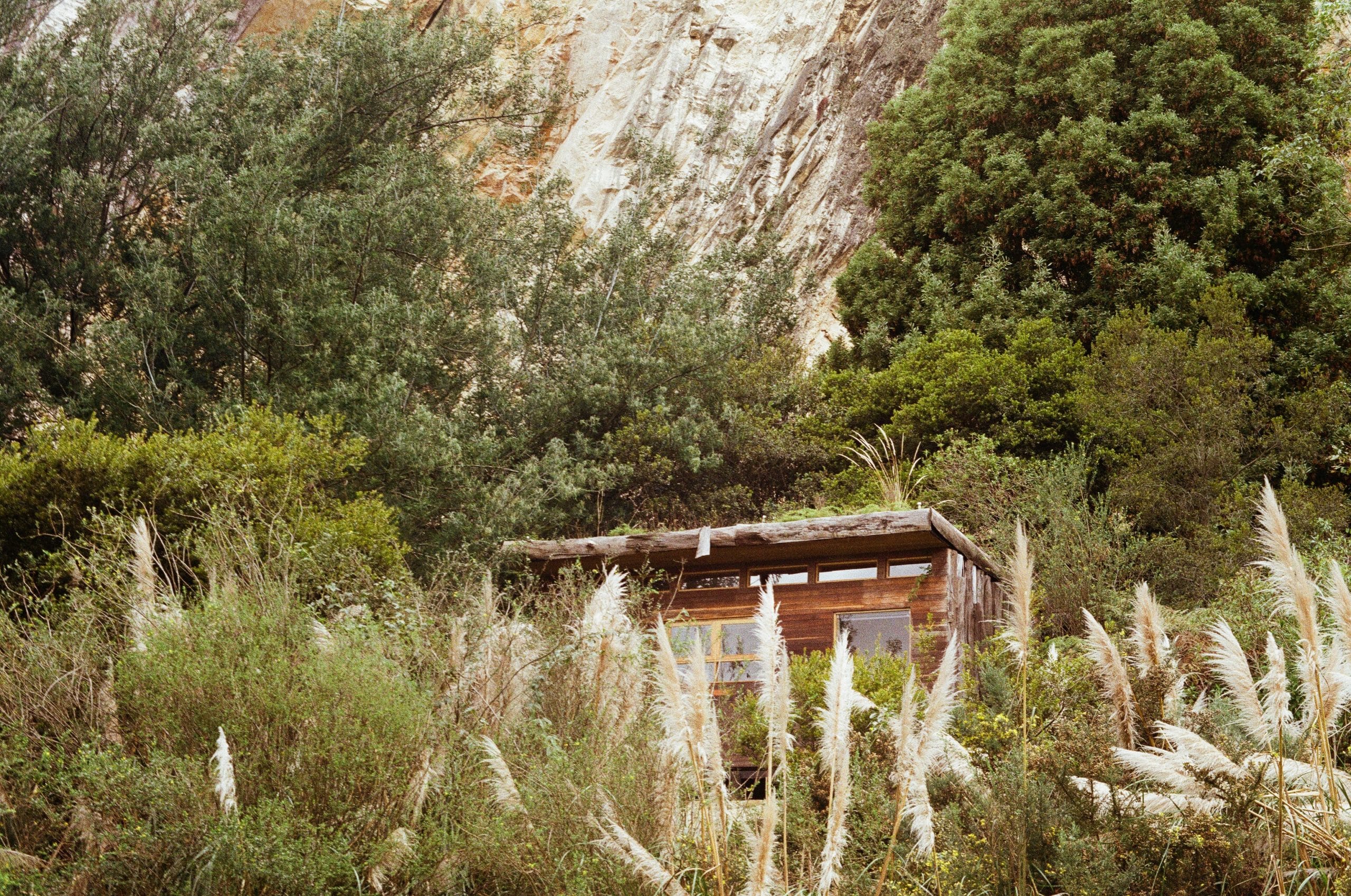 The album is a journey through all the different musical styles which have inspired you over the years. How would you describe the album and please can you give us a little history about the making of the album?
Well, the album was made over 7 months, I crafted these tracks going thru all the musical influences that I've discovered during my life, I wanted to create a lovely journey, something with soul, something that would reach the human feeling. I also wanted to get myself away from the idea of house music driven just for the clubs, I wanted to find out how to make this an interesting and enjoyable album where every track had it's own life and soul. They all have similar elements that are coming out of my mind, but I wanted to explore different moods, feelings, styles, genres and influences.
I wanted to paint a beautiful musical landscape.
How would you say living in Colombia has influenced the musical aesthetic of the album?
I would say that my heritage has something more to do with the way I live and the way I perceive the world and the scene that surrounds me. It's something more about living as a south American, understanding the electronic music world from a different perspective. Not having everything at hands reach is something that always makes you wonder how to develop your sound and career further.
I don't want to force my cultural heritage into my tracks just for the sake of selling music, I owe respect to my surroundings and the way the people who created that super rich music originally had conceived it. I guess there's a natural rhythmic flow running thru my veins, at least I've always felt that.
What for you were the key pieces of equipment or plugins which helped you create the distinctive sound of the album?
The gear used in the album sessions was:
Prophet 5, Juno 106, Korg MS 20, RE 20 Space Echo, Moog Minitaur, Fender Jazz Bass, Korg Polysix, Korg Poly61, Yamaha MXT3 Cassete Portastudio, Boss KM40, Xoxbox, DSI Tetra, Fender Rhodes, Nord Lead 5 & Roland MKS7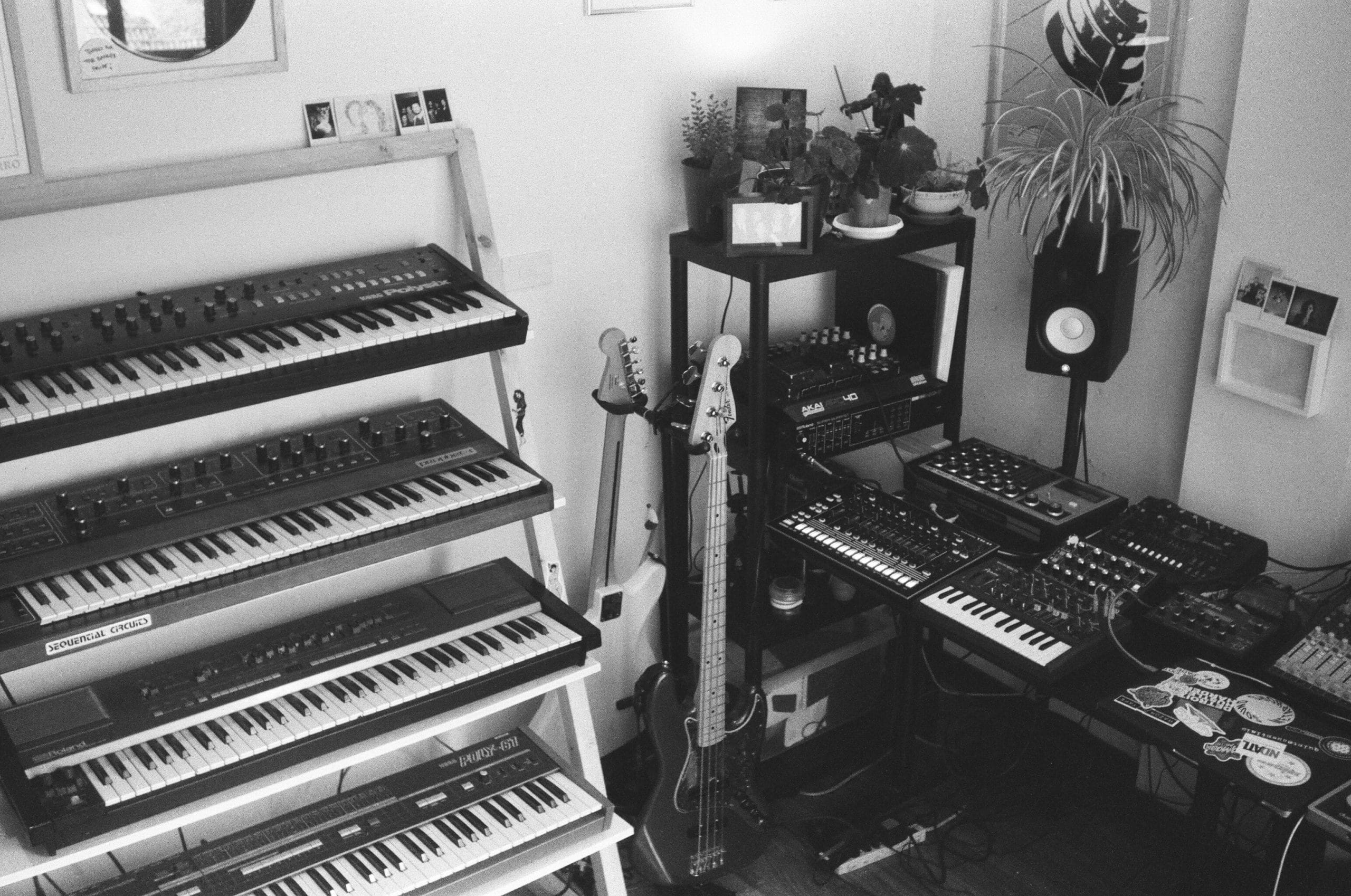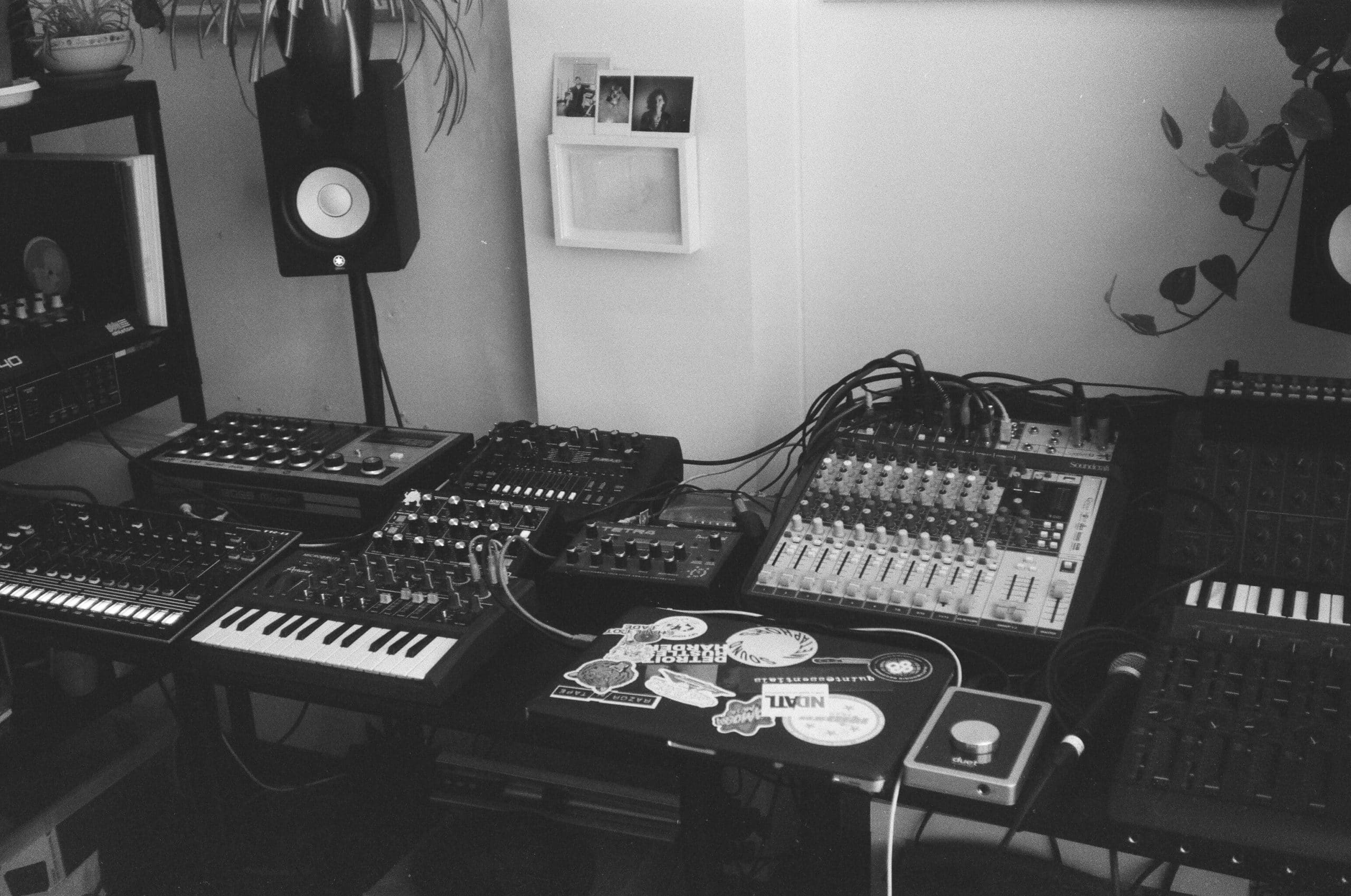 What tips can you give our readers who might be thinking about putting together their first full artist album?
Take your time, be honest with yourself and the process and don't rush.
Please can you give us 3 electronic albums which have been inspirational for you over the years in the lead up to creating your own album?
Pepe Bradock / Synthese
Idris Muhamad / Turn This Mutha Out
Moodymann / Forevernevermore
All these albums heavily influenced my way of looking at an LP. It has something to do with the way the tracks flow thru the whole piece and the instruments they used. The way the dynamics change over the time you listen to the album and the time it takes for you to get hooked. They each have different elements going on which I found interesting and mesmerizing.
What else can we expect from Felipe Gordon in 2021?
Well, as a result of the extensive album sessions I ended up with more than 40 tracks which are being released thru 2021 and 2022, There are releases coming on Heist Recordings, Local Talk, Razor N' Tape, Groovin Recordings, Skylax Records, Fluid Funk and my home label Shall not fade.
There's more stuff in the pipeline, but I'll announce them when we are getting closer to the release date 🙂
Grab the album from: https://felipegordon.bandcamp.com/album/a-landscape-onomatopeya-lp
For more info check:
Felipe Gordon Facebook: https://www.facebook.com/felipegordonmusic/
Felipe Gordon Soundcloud: https://soundcloud.com/felipe-gordon
Felipe Gordon Instagram: https://www.instagram.com/felipegordon/
Shall Not Fade Facebook: https://www.facebook.com/shallnotfade/
Shall Not Fade Instagram: https://www.instagram.com/shallnotfade/
Shall Not Fade Twitter: https://twitter.com/shallnot_fade
Tags:
Deep House
,
felipe gordon
,
Idris Muhammad
,
Moodymann
,
pepe bradock
,
Shall Not Fade