Moment Cinetique's Monthly Spins – March 2021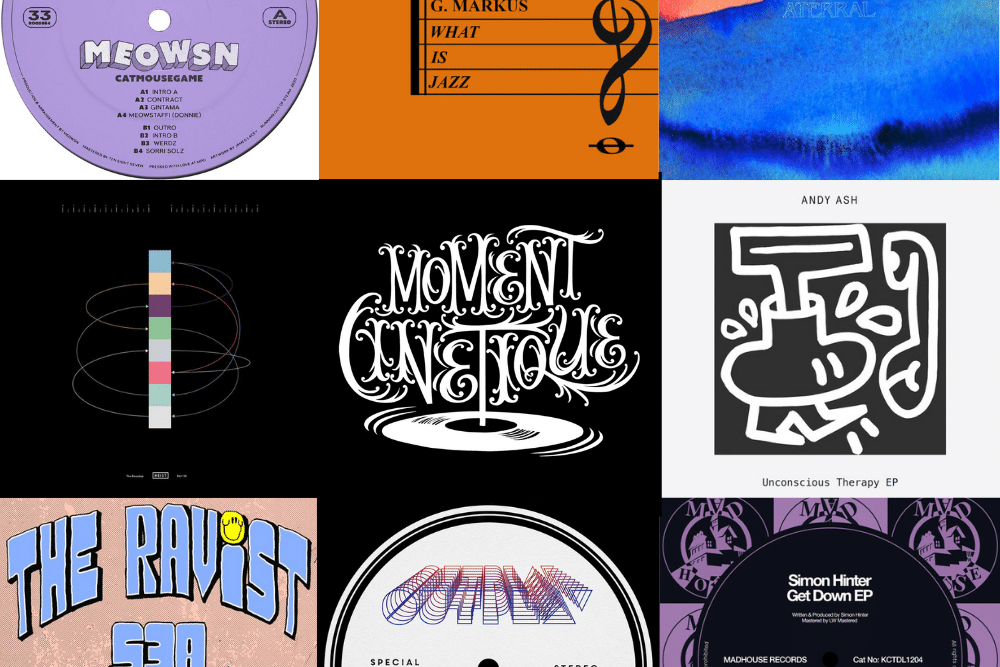 Moment Cinetique's Monthly Spins
Like what you hear? To help support LV Online buy us a coffee via Ko-FI. Click HERE
Sheffield label Moment Cinetique first came to our attention last year when their brilliant Last Nubian EP landed. It was a label that we kept close tabs on throughout the year running a number of premiers for them and it became apparent that the label's output very much matched our own musical pillars. The label is extremely well curated releasing on the deeper side of house music yet still with a disco and jazz twist. They've recently had some pretty outstanding releases from Intr0beatz, Tiptoes, Tommy Vicari Jr and Sweet Funky Brunch. You can check out recent Intr0beatz premier for the label below.
You can check out all the Moment Cinetique releases via: https://momentcinetique.bandcamp.com/
It is with great pleasure today that we have Dave Platts who is behind the label joining the team at Le Visiteur with the first of a brand new Monthly column for us where he picks 9 of the most outstanding releases that have landed on the Moment Cinetique soundsystem.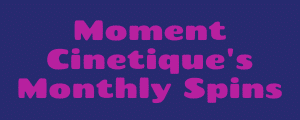 Simon Hinter – Sausage Jam (Get Down EP) [Madhouse Records]
The sort of track that seems like it's tailor made for us to play with jazzy chopped up samples and vocals plus moments of percussive madness layered over a slab of sub bass. Simon's had some big releases over the last 12 months on labels such as Quintessentials and Freerange with his EPs showing a decent variety of styles. Sausage Jam is one his more sample-based jacking tracks but the depth of his productions sets this apart from what's out there at the moment.
Grab the EP from: https://www.traxsource.com/track/8412984/sausage-jam-original-mix
Andy Ash – Unconscious Therapy (Unconscious Therapy EP) [Delusions of Grandeur]
Artist extraordinaire (musically and well, artistically) Andy Ash returns to Delusions of Grandeur with a stripped back 3 track EP which is towards the deeper end of what we'd normally play, though all three tracks do stand out on their own. All Of It At Once is a great track and features some of Andy's unique drum programming but I'm leaning towards the deeply-deep and shuffling title track Unconscious Therapy as a useful tool for those more chilled moments in a set. Look out for Andy's forthcoming vinyl release on a French sounding, Sheffield based label coming in late spring.
Grab the EP from: https://www.traxsource.com/title/1525783/unconscious-therapy-ep
Nebraska – Dip & Flip (Kassian Remix) (The Round Up Pt. 7) [Heist Recordings]
Heist Recording Round Up series has arrived for it's 7th outing and as always features re-workings of tracks by the great and good of Dam Swindle's label. As per usual there's a wide range of vibes on offer. Crackazat knocks out a version of Dakar Disco in his usual style and Nebraska provides a wonderfully warm remix of Dam Swindle's Move Out of the Way but I've gone for a remix of Dip & Flip from younger-than-some-people-think duo Kassian which is perfect for picking up the energy in a set, making dancefloors just put their heads down and stomp away the last 12 months' frustrations.
Grab the EP from: https://www.traxsource.com/title/1533594/the-round-up-pt-7
Christian James – Jiz Tha Goods (Sweet Fruity Brunch Remix) (Tributes EP) [Nicewon Recordings]
This is a solid all-round EP from Minneapolis based label Nicewon from Christian James, who runs the label with Jeff Swiff. I'd definitely feature 3 or 4 tracks from this really well-produced EP with jackin' East Franklin coming in as second favourite, but it's the Sweet Fruity Brunch remix with it's low slung vibe and incredible live keys that steals the show.
Grab the EP from: https://nicewonrecordings.bandcamp.com/album/tribute-ep
Larry de Kat – Jalapeno (Fouk Remix) [Nicewon Recordings]
It's seems to be Bandcamp Day every Friday these days, which is no problem as not only do artists and labels get a little boost to their coffers but also a steady stream of edits, exclusives, packages start appearing at the end of the week. Dutch duo Fouk released one such edit at the beginning of the month to celebrate 7 years of the Outplay duo.
Their remix of Larry de Kat's Jalapeno has apparently gone down well in their sets for a while now as they kept this reworking to themselves before offering it to the world. Usual edit business, pretty stripped back funky stuff with a few bits of meandering vintage synth solos thrown in for good measure, a real useful dancefloor tool.
Grab Jalapeno from: https://justsayfouk.bandcamp.com/track/jalape-o-fouk-remix
Carlo – Naranja Amarga (Mediterraneo EP) [Aterral]
Side Note: I've taken two Spanish-speaking producers to sample the delights of a British Wetherspoons, one was Felipe Gordon to a lively place in Manchester's Fallowfield and the second was Carlo to an earthy venue on Peckham High Street.
Here Carlo is back on more familiar ground providing the fourth release for his own label Aterral. The label has made a strong start, we were fans of previous releases from Black Loops and Lis Sarroca and this EP carries on their form of high quality, pure Deep House. Mediterraneo is a useful weapon but my pick of the EP is the more moody and dusty 'Naranja Armarga'.
Grab the EP from: https://www.traxsource.com/title/1516770/mediterraneo
G. Markus – Purple Saturn Days (What is Jazz EP) [Monologues]
One of the hardest working people in house music Ben Gomori brings back his G. Markus moniker for a 3 track EP inspired by his decision to learn the piano during lockdown. The title track is a jazz chord laden number with a warm double bass perfect for playing at this season's sunset gatherings. My personal favourite from the EP is the more upbeat Purple Saturn Day with it's bubbling toned-down acid bassline and piano chord/strings combo which is as well suited to club use as it is to sunny Sunday morning after parties.
Grab the EP from: https://www.traxsource.com/title/1527284/what-is-jazz-ep
Meowsn – Meowstaffi (donnie) (Catmousegame EP) [Running Out of Steam]
I've trainwrecked more mixes when playing tracks by Meowsn than by any other producers, but I still persevere even though I know I'm 30 seconds away from disaster because the pay off is worth it. Sample heavy, complex arrangement and no sign of quantizing his tracks aren't the most club friendly of creations but they are never dull and always bring raw ingenuity.
The Catmousegame EP is no different; it's probably better listened to as a mixtape in itself but Sorri Solz, Gintama and Meowstaffi can all be dropped in to a set, though I'd probably give them a few practice mixes first.
Grab the EP from: https://runningoutofsteam.bandcamp.com/album/catmousegame-ep
S3A – 3 (The Ravist) [Community Center]
I was pretty late to House music growing up in a small village in Northern England where hardcore and breakbeat ruled and S3A's latest EP takes my back to my belt drive decks, flyer covered teenage bedroom and curtains haircut. Although he's often had big old rave stabs and breaks is some of his productions this EP strays even further from the deep-disco-house S3A has put out on his own label, Dirt Crew and many other labels.
It's not highbrow but it's happy, fun and a useful tool for mixing it up a bit.
Grab the EP from: https://www.traxsource.com/title/1507037/the-ravist
Love this? Check out our Disco and House playlists HERE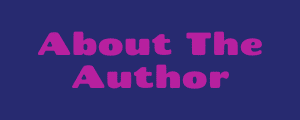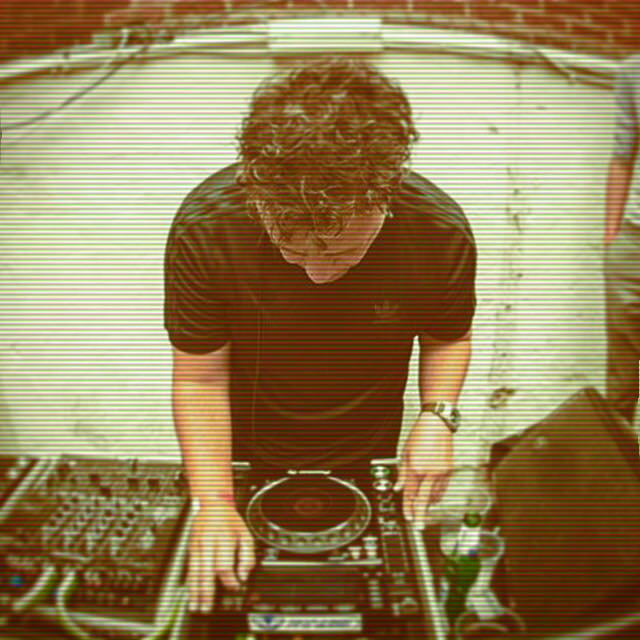 Dave Platts is a designer, DJ and producer and is behind the brilliant Sheffield based Deep/Disco/House label Moment Cinetique.
Moment Cinetique Facebook: https://www.facebook.com/momentcinetique/
Moment Cinetique Soundcloud: https://soundcloud.com/momentcinetique
Moment Cinetique Instagram: https://www.instagram.com/momentcinetique/
Moment Cinetique Twitter: https://twitter.com/momentcinetique
Moment Cinetique Bandcamp: https://momentcinetique.bandcamp.com/
Tags:
Andy Ash
,
Aterral
,
Carlo
,
Christian James
,
Delusions of Grandeur
,
fouk
,
G Markus
,
Heist Recordings
,
Kassian
,
larry de kat
,
Madhouse Records
,
Meowsn'
,
Moment Cinetique
,
Monologues
,
nebraska
,
Nicewon Recordings
,
Running Out of Steam
,
Simon Hinter
,
Sweet Fruity Brunch