Georges Talks About His Sights EP, Paris, Boogie Angst, Stee Downes And Live House Music.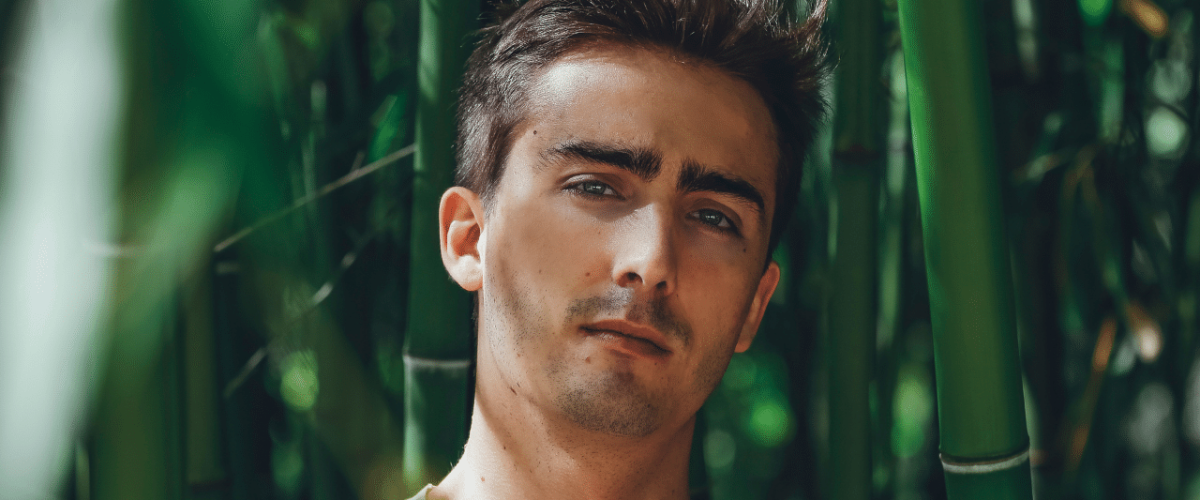 Georges Talks About His Sights EP, Paris, Boogie Angst, Stee Downes And Live House Music.
Like what you hear? To help support LV Online buy us a coffee via Ko-FI. Click HERE
An Interview with the Insider for Le Visiteur
Georges is just about to release his brilliant Sights EP via Boogie Angst. Comprising four tracks of classy Nu Disco it also features the incredible tones of Stee Downes on one of the highlights of the EP Now You're Gone. Georges has already cut an impressive swathe through the Nu Disco world with his releases with AOC and Frappe as well as via his dynamic pre-pandemic live shows and now this EP looks set to super charge his reputation delivering on all fronts from danceability to sheer ear worm musical goodness.
The insider tracked Georges down for a chat about his career to date, the EP and his live shows. Check it all out below along with a brilliant mix that Georges put together for us. You can grab more info on the mix including the full tracklist HERE.
Thanks for talking to us today, Georges. We'd love to know where you are from and where you are based now?
Thanks for having me! I come from Rouen, Normandie and I've lived in Paris since 2018.
How are things in your home town, what is the mood like?
It is a bit quiet in the electronic music scene, but there are a lot of small gigs in the bars mostly rock!
Are bars and clubs open? Have live gigs been happening?
Yes finally!! I have played quite a lot in September, and it is so good to be able to party and play for people again !
Do you think the live scene will recover or has the pandemic left lasting damage?
Yes, people really need to party and dance after this covid thing, we saw that at our events, people are on fire!! So yes, I think it is back again but it surely has had a terrible impact on some little clubs and bars that have had to close for good.
You look like you were born holding a guitar. Were you? When and why did you begin to make sounds with instruments?
Hahaha thanks! I tend to take it everywhere with me. I started to learn guitar at around 10 years old, I was listening to a lot of rock music at the time and I was desperate to play! The first compositions I made were around that time, recording guitar and voice with an MP3 player mic, I even had a Myspace! But I really started to make music as I do today at around 17 years old, starting on Garage Band then Ableton Live.
So, you are a live performer and a DJ. What came first?
I started with DJ sets in small Parisian clubs first.
What was your first ever performance? Where was that?
As many teenagers do we had rock bands in middle and high school so I did some small shows in my home town at that time. My first real DJ set was at the former Social Club (now « Sacré ») in Paris. And my first live performance was at La Machine du Moulin Rouge with Bellaire in Paris.
Tell us about the different instruments that you play?
So, I learnt the guitar first then the piano came quite naturally when I started to make music with software and finally I stole my brother's bass to funk up my music a bit!
Do you think that being a musician makes you a better DJ? Do you think that DJs are in a sense musicians?
DJs are musicians and some of the best DJs do not produce music. It is about the feeling and the love of music. Making music helped me understand it a bit more so in a sense it made me a better DJ.
Looking at live footage of you. You certainly have the funk! Some say, this is something with which you are born. Do you think that is the case, or do you think you can learn about the groove?
Thanks a lot! I think it is something you get with your music education and the taste and love of music you develop. You can find some rare footage of my guitar period in primary school on Youtube 😉
When would you say that your production career began?
I think it was really started with my collaboration EP with Bellaire « Contrasts » in 2019. It was my first EP, and it was around that time that I really started to play in clubs. Before that music was more about having fun and try things out.
You played at The Jazz Café in London with Bellaire for Dom Servini back in 2019. What was like for you?
Such an experience. That was my first gig out of France and what a crowd! Always amazing to play in the UK, love the vibe I can't wait to come back!
Now that the world is opening do you have some live gigs lined up.
I am currently working on a new live set, my first one will be in Paris in December if everything goes right.
As a producer you remixed 'Naked' for Boogie Angst earlier this year. Tell me about your relationship with Boogie Angst and Kraak & Smaak?
Yes, I was so honored when they asked me to do it. It was my first remix and Kraak & Smaak are such an iconic figure in electronic music. So, when they talked about releasing an EP on their label Boogie Angst I didn't hesitate. I was so glad to collaborate with these guys.
So back on the label with a full release. Talk me through your new EP a little.
It is a four track EP featuring Stee Downes. It starts with 'Karma' one of my favorite tracks, the song is a bit different from what I'm used to, not very house but quite groovy and with a nice electronic vibe. Then comes 'Now You're Gone' with Stee Downes, that has a bit more of a classic house vibe. The third track is called 'Back to FM'. I can't wait to see how people are going to respond to it! It starts with jazzy Rhodes and bass guitar intro then goes into a more electronic and punchier second part. The last track is an extended and instrumental version of 'Now You're Gone'. I hope DJs will play it loud in clubs!
What a coup to have the vocal of Stee Downes on your record. His Lovebirds 'Want You In My Soul' is one of the most memorable house records of all time. What is one of your most important records in time?
Yes, I really must thank Boogie Angst for making this happen, so cool. One of my favourite albums, that I listen to at least once a month, is Head Hunters by Herbie Hancock so inspiring!
What do you do when you're not making music? What do you do to relax?
I'm really into movies and reading, I also love to listen to my favourite records. I sometimes play video games hah!
If you didn't become a musician, what do you think you would be doing now?
I studied sound engineering for movies after high school, so I think I would be an assistant mixing engineer working in even darker studios 😉
What's the best piece of advice you've ever been given and who gave it to you?
I don't have a particular one but I've learnt to groove by jamming with my older brother and I must thank him for every little tip he gave me.
What do you have in the pipeline?
I'm currently working on my new live set and on a new EP for AOC Records. Also, expect some more goodies coming with the Boogie Angst EP « Sights » (out 12TH November)
Grab Georges Sights EP via: https://boogieangst.lnk.to/Sights
For more info check:
Georges Facebook: https://www.facebook.com/georgesaocrec/
Georges Soundcloud: https://soundcloud.com/georgesaoc
Georges Instagram: https://www.instagram.com/georges_aoc/
Boogie Angst Facebook: https://facebook.com/boogieangst
Boogie Angst Soundcloud: https://soundcloud.com/boogieangst
Boogie Angst Instagram: https://www.instagram.com/boogieangst/
Boogie Angst Twitter: https://twitter.com/boogieangst
Boogie Angst Bandcamp: https://boogieangst.bandcamp.com
Tags:
Boogie Angst
,
disco
,
Georges
,
nu disco