LV Disco Selectors 30 – Georges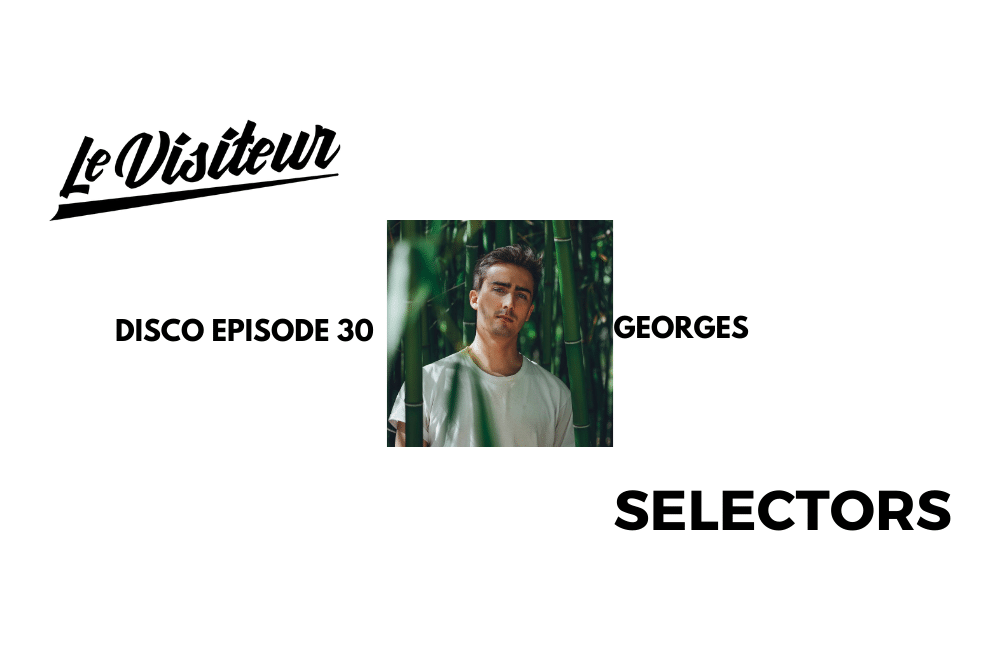 LV Disco Selectors 30 – Georges
Like what you hear? To help support LV Online buy us a coffee via Ko-FI. Click HERE
Parisian multi Instrumentalist Georges has been a breath of fresh air over the last couple of years. We first caught him when he dropped his head turning eponymous EP on French label AOC and it was clear that he was a serious talent. Following that one up with a track via Frappe and further releases via AOC, his Sessions EP is especially worth tracking down, he has now struck up a great working relationship with Boogie Angst. It's a perfect match which is already bearing fruits with a brand new EP 'Sights' landing this Friday. Featuring four classy tracks, including a stunner with Stee Downes, it's an EP which will quite rightfully bring Georges talent to the attention of an ever wider audience.
We have a full interview incoming with Georges this week, in the meantime he has put together this brilliant mix for us packed with disco and jazzy Nu disco bliss. Please give it a share over on Soundcloud and help us spread the love.
Q1: What can you tell us about the theme of the mix and what are some of the key tracks for you?
The mix is kinda centered around my next EP Sights, starting with the slow boogie Karma, and finishing with Back to FM without forgetting Now You're Gone in the middle. I wanted to play some of my influences, a lot of soulful and deep house but also some jazzy house and disco vibe ! There is also a lot of Latin stuff like Ferias 77 « Relaxa », Yuksek « Alegria » or « Oyelo » from Sunlightsquare, I must be in a Latin mood today hahaha
Q2: How does the style of mix here compare to how you would approach a live DJ set?
Usually, I play more disco and energetic stuff, but it depends on the time and crowd. It is quite weird to make a DJ set alone hahaha. A live DJ set is full of life, you get the mood of the audience, the energy and you play with that !
Q3: Which other artists DJ mixes do you find yourself coming back to repeatedly and do you have a favourite that you gravitate towards? 
I'm a big fan of Boiler Rooms especially the Dan Shake's one from 2018. There is something to it, such a good energy and of course incredible house and disco gems !
I also like to listen from time to time the set Folamour did last summer at his house. I'm a big disco fan and he nails it !
Grab Georges Sights EP via: https://boogieangst.lnk.to/Sights
For more info check:
Georges Facebook: https://www.facebook.com/georgesaocrec/
Georges Soundcloud: https://soundcloud.com/georgesaoc
Georges Instagram: https://www.instagram.com/georges_aoc/
Boogie Angst Facebook: https://facebook.com/boogieangst
Boogie Angst Soundcloud: https://soundcloud.com/boogieangst
Boogie Angst Instagram: https://www.instagram.com/boogieangst/
Boogie Angst Twitter: https://twitter.com/boogieangst
Boogie Angst Bandcamp: https://boogieangst.bandcamp.com
LV Disco Selectors – Georges – Tracklist
Georges – Karma
Elia y Elizabeth – Alegría (Yuksek Remix)
Ferias '77 – Relaxa (JKriv Rework)
Hotmood – Junkie
Coeo – Like it is
Dam Swindle – Get Together
Georges – Now You're Gone (Feat. Stee Downes)
Brooklyn Express – Change Position (88) (Dr Packer Remix)
Copyright Pres. One Track Mind ft. Angie Brown – Good for You (Main Mix) – Ten City – Be Free (Emmaculate & Shannon Chambers Extended Mix)
Sunlightsquare – Oyelo (Atjazz Love Soul Remix Instrumental)
Georges – Back To FM
Tags:
Boogie Angst
,
disco
,
Georges
,
nu disco
,
stee downes