Clive From Accounts talks new EP Strictly Business, Razor-N-Tape, Outplay, Dirt Crew and Meal Deals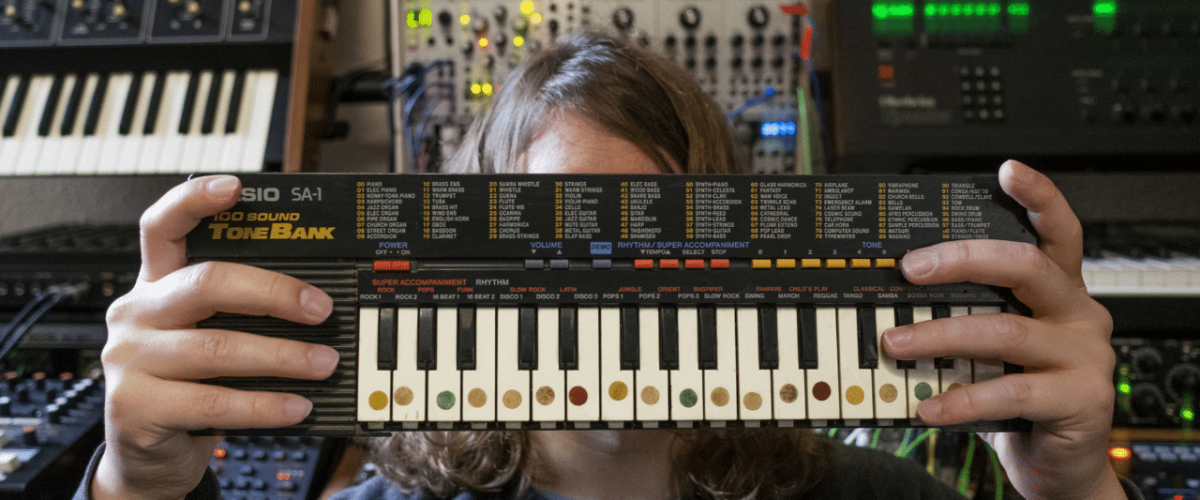 Clive From Accounts Talks new EP Strictly Business, Razor-N-Tape, Outplay, Dirt Crew and Meal Deals
Like what you hear? To help support LV Online buy us a coffee via Ko-FI. Click HERE
An Interview with the Insider for Le Visiteur
Clive From Accounts has truly lit up the house scene with his first couple of releases via Outplay and Dirt Crew. He's a mysterious figure who has been the subject of much debate. What isn't in doubt is that his production skills are absolutely top class with each release captivating.
His latest EP see's him land on the hallowed grounds of Razor-N-Tape's Reserve imprint. Featuring four tracks 'Strictly Business' is his finest work to date, coupling his deep house skills with echoes of underground NYC disco. We premiered Tell Me From the EP which you can check below and get more on HERE.
The Insider spoke to Clive about his releases to date, Razor-N-Tape, Outplay and his favourite office snacks. Learn more about this mysterious office loiterer on Le Visiteur and make sure you pick up this rather tasty EP. He also put together this brilliant mix for us. Enjoy and please give it a share over on Soundcloud and help us spread the love.
Thanks so much for talking to us Clive. How has life been in the stationary cupboard this past year?
Just grand thank you. Pre-Lockdown, lockdown and Post-lockdown are all the same in here as there aren't any windows.
Where are from and where are you based now?
I'm from Holloway in London and now live in Finsbury Park, London. It's been quite a journey.
I was having a conversation the other day about you, and there were lots of opinions about who you are. Have you been producing for a long time but under different monikers? Come on spill the beans…
If there were beans to spill I would! Maybe I'll start another alias just to confuse things a bit more: Maureen from HR.
When did you begin to produce?
Me and a mate managed to poorly recreate Breathe by the Prodigy aged twelve on my brother's copy of Cubase. Proper GM midi sounds, sounded like the Seinfeld theme.
Who are the artists that have inspired the sound of music you make?
Pete Rock, Matthew Herbert & Roni Size
As Clive From Accounts, you've released on Fouks label Outplay. How did you get together with these lovely lads?
They are very lovely lads aren't they. So Fouk were one of the first to get a Clive demo. Their music making skills slay me every time, so it was a real honour when they were interested in mine.
You had a track on a comp on On The Corner Records. It was surprise to see you on the label alongside a ton of global artists. Wasn't it in the Guardian's top tracks of the year? How did this collab come about?
Had a couple of tracks on OTC comps, 'The Rain' making the Guardian's best of 2020 (the worst year in living memory). Again, it was just old-fashioned demoing.
Fast forward a pandemic and two years and here you are on Brooklyn's finest Razor-N-Tape Reserve. Are you a long-time lover of the label?
Yeah, they're the absolute nuts. Always bringing the heat. Again, a massive honour that they're into my tunes too.
Did they approach you or did you send your music in to the guys?
After my Outplay EP, Aaron Dae reached out looking for demos to check out. I had nothing so spent the next good few months making music specifically for them. Finding ways to reimagine their unique NY / Disco / world / funk sound through Clive. It's a nice way round to do it and has been a great experience all the way though. They're a pleasure to work with.
Why do you think they are such a strong imprint?
Excellent A&R obviously 🙂 Jason's an insanely good producer and they're both great DJs but the most important thing is their genuine love for music which really shines through the label. There's just an amazing energy around it that can't be faked!
You are sitting on the Reserve imprint, which is put aside for original releases. When you make a track, is there a particular process that you follow to make a record from scratch? Or is it different every time?
Absolutely no set process. I like to experiment as much as possible, with my mindset going in, techniques and pieces of equipment / instruments. I don't like to stay in a comfortable spot for too long.
Have you done any edits or remixes thus far as CFA?
Only a couple so far – one for Saison (of No Fuss fame), one for a relative newcomer called Litherland that just came out and a work in progress for South African producer KaySoul on Dirt Crew. I love doing them when there are interesting ingredients to mess about with.
How do you feel about remixes? I notice there aren't any on your RNT release.
I'm not against them at all. With this release I simply made too many originals in the first place – There's a 5th RNT track coming later in the year!
The Strictly Business EP does what it says on the tin. It's hard to believe this is only your third release as it's just so strong! Talk us through the tracks of EP a little.
Thanks! I put a lot of time into it so that means a lot. 'Strictly Business' is a bit wonky, bit jazzy and hip hop inspired. This is the first one I made for RNT so feels a bit special. 'Tell Me' – A lot of unlikely sources from across the globe coming together for this one, just the way I like it. Have to give a big shout out to my mate Pooch for helping me find the vocals. 'Without Your Love' – Trying to walk that line between melancholy and uplifting. Hopefully it worked out, I like it anyway! The second half features my super talented brother Tom on Horns. 'Yukon' – A bit of a love letter to Logical Progression style 90s DnB. Very happy RNT went for it, shows how broad their tastes are really.
What's next Clive? What are you working on release wise?
I actually have another EP coming in late November. Can't say too much yet but the concept behind it is pretty strange and also very dear to my heart. It's been a labour of love to say the least (i.e., it took bloody ages). The records are getting pressed right now and I've started my own label to release it: "Income Trax." That's an exclusive announcement for you! Massive thank you to Peter from Dirt Crew for all the help setting that up. Couldn't have done it without him.
What ambitions do you have for the next twelve months?
To keep on trucking really. I love making and releasing music so as much of that as possible.
Now that the world is spinning again have you got any nice gigs lined up?
Good question. I'm still not sure what the live world holds for Clive. Just got my hands on an Octatrack so maybe I can get something worthwhile together with that and a little modular rig.
If you weren't making music at the minute, would you be back in accounts?
I'm always in accounts – It's a state of mind.
Lunch at the desk or meal deal in the park?
Meal Deal under the desk.
Tea in a mug, or water from the office cooler?
Soup in a Thermos, standard.
Are you Frank Butters?
I had to google who that is. So probably not. Nice try though 😉
Thank you for your valuable time. Wishing you all the best with this ridiculously good EP!
Grab the EP from: https://razor-n-tape.fanlink.to/StrictlyBusiness
For more info check:
Clive From Accounts Facebook: https://www.facebook.com/clivefromaccounts2/
Clive From Accounts Soundcloud: https://soundcloud.com/clivefromaccounts
Clive From Accounts Instagram: https://www.instagram.com/clivefromaccounts/
Clive From Accounts Twitter: https://twitter.com/Clive_Accounts
Razor-N-Tape Facebook: https://www.facebook.com/RazorNTape/
Razor-N-Tape Soundcloud: https://soundcloud.com/razor-n-tape
Razor-N-Tape Instagram: https://www.instagram.com/razorntape/
Razor-N-Tape Twitter: https://twitter.com/RazorNTape
Razor-N-Tape Twitch: https://www.twitch.tv/razorntape
Razor-N-Tape Bandcamp: http://www.razor-n-tape.bandcamp.com
Razor-N-Tape Spotify: https://open.spotify.com/user/m25h7a3w9wp0nuhqgi6td3q3j?si=9ca5d4f2dc564d12
Tags:
Clive From Account's
,
dirt crew
,
outplay
,
razor n tape