LV Premier – Clive From Accounts – Tell Me [Razor-N-Tape Reserve]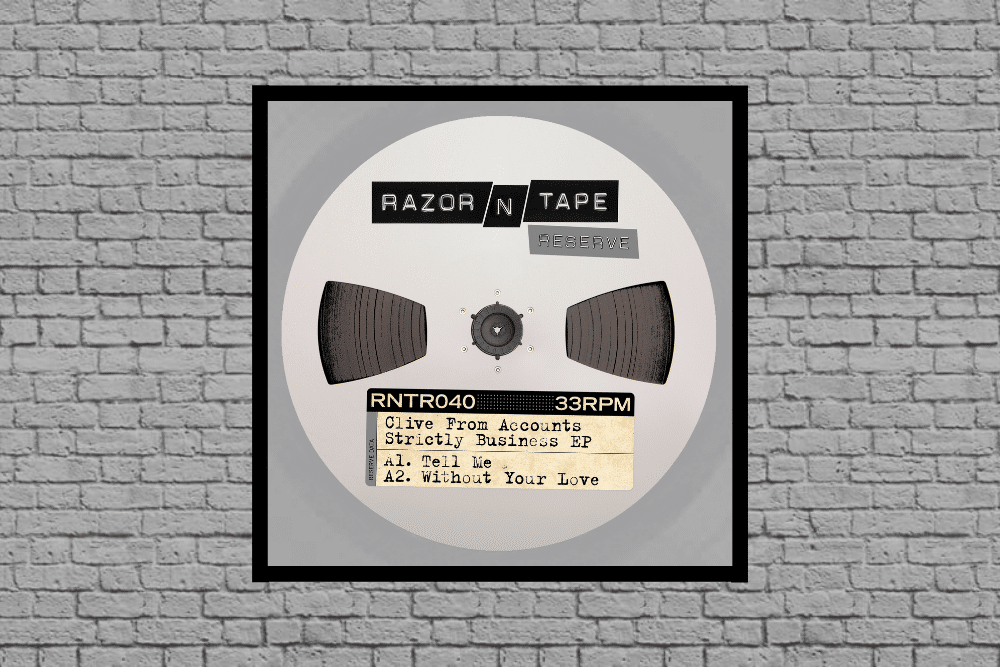 LV Premier – Clive From Accounts – Tell Me [Razor-N-Tape Reserve]
The rather mysterious Clive From Accounts has been behind several brilliant EP's over the last couple of years with stand-out releases on Dirt Crew and Outplay of special note. Now Clive is taking his wares to the hallowed grounds of Razor-N-Tape with the rather outstanding Strictly Business EP.
Featuring four tracks of deep squelchy warm and atmospheric house with ever so subtle disco touches in places it's another must have for both artist and label.
Our premier today is the scintillating Bond soundtrack worthy string laden gem Tell Me.
We have lots more incoming on this release including a mix and a chat with Clive who will hopefully give us some tips on how best to arrange our office desk to streamline our workflow and how to write off our coffee addiction against tax and possibly some music tips as well.
One of the EP's of the year for sure. Get on it folks.
Grab the EP from: https://razor-n-tape.fanlink.to/StrictlyBusiness
For more info check:
Clive From Accounts Facebook: https://www.facebook.com/clivefromaccounts2/
Clive From Accounts Soundcloud: https://soundcloud.com/clivefromaccounts
Clive From Accounts Instagram: https://www.instagram.com/clivefromaccounts/
Clive From Accounts Twitter: https://twitter.com/Clive_Accounts
Razor-N-Tape Facebook: https://www.facebook.com/RazorNTape/
Razor-N-Tape Soundcloud: https://soundcloud.com/razor-n-tape
Razor-N-Tape Instagram: https://www.instagram.com/razorntape/
Razor-N-Tape Twitter: https://twitter.com/RazorNTape
Razor-N-Tape Twitch: https://www.twitch.tv/razorntape
Razor-N-Tape Bandcamp: http://www.razor-n-tape.bandcamp.com
Razor-N-Tape Spotify: https://open.spotify.com/user/m25h7a3w9wp0nuhqgi6td3q3j?si=9ca5d4f2dc564d12
Tags:
Clive From Account's
,
razor n tape