LV Selectors 40 – Soul Of Hex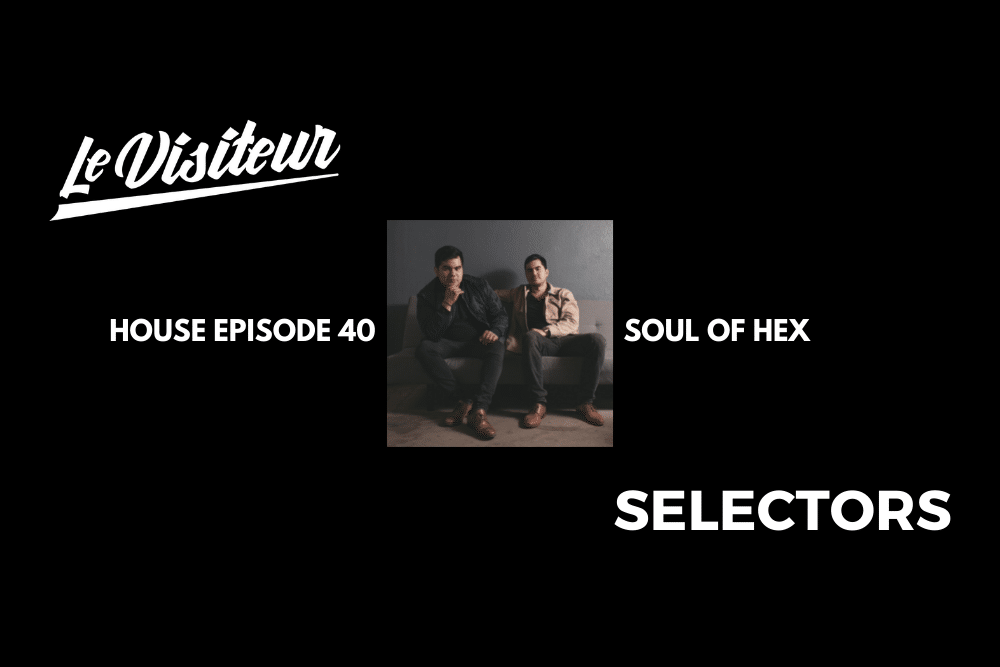 LV Selectors 40 – Soul Of Hex
Like what you hear? To help support LV Online buy us a coffee via Ko-FI. Click HERE
Hailing from Tijuana in Mexico, Soul of Hex have already released dynamite EP's via Jimpster's Freerange and Delusions of Grandeur labels and now they are back with another delicious slab of house groove in the shape of the Pharaoh Machine EP.
Featuring three tracks packing in the finest underground disco and house punctuated with powerhouse machine funk and endless dancefloor swagger it's another truly outstanding release. Heavy hitting underground disco edged gem Say It Again is an especial treat.
We have a full interview incoming with Soul of Hex, in the meantime they have stepped up to the decks and dropped a trademark heavy groove infused mix for our Selectors series. Check it out below and please give it a share over on Soundcloud and help us share the love. We also had a quick chat with the Soul of Hex about the mix and you can grab the full tracklist below.
Grab the EP from: Pharaoh Machine EP | Soul Of Hex (bandcamp.com)
1: What can you tell us about the theme of the mix and what are some of the key tracks for you? 
The theme of the mix is: "let's have fun" haha! The key tracks are definitely the first one, Ramona Brooks' – I don't want you back and our song "Say it Again"… FUNK!
Q2: How does the style of mix here compare to how you would approach a live DJ set?
 It's quite similar to be honest in this mix, we like to party hard but also warm up properly so we just basically (quoting Earth, Wind and Fire) "let our feelings show".
Q3: Which other artists DJ mixes do you find yourself coming back to time and again and do you have a favourite that you gravitate towards?
Larry Levan at the Sound Factory (allegedly his last recorded DJ set), this is our favorite DJ mix, EVER. To us, the best DJ set ever recorded in history. And we know that's a bold statement.
Daft Punk's Essential Mix March 2nd 1997. It's so emotional, we can listen to it forever.
Ryan Elliott Panorama Bar 06 mix is gold too, it can make you feel inside the Panorama Bar for sure!
LV Selectors 40 – Soul Of Hex – Tracklist
Ramona Brooks – I Don't Want You Back
Solid Groove – Jus Everybody
Soundstream – Rainmaker
MD III – Acid Feet
Soul of Hex – Say It Again
Fixed Angles – Anikana
Yuksek – Rollercoaster
Blaze – Breathe
Batongo – Voices
Cinthie – Offenbach Anthem
Cooper Saver & Project Pablo – How About
Adonijah – It's Alright
For more info please check:
Soul of Hex Facebook: https://www.facebook.com/soulofhexofficial
Soul of Hex Soundcloud: https://soundcloud.com/soulofhex
Soul of Hex Spotify: https://spoti.fi/36iZLIe
Delusions of Grandeur Facebook: https://www.facebook.com/delusionsofgrandeurrecords
Delusions of Grandeur Soundcloud: https://soundcloud.com/delusionsofgrandeur
Delusions of Grandeur Instagram: https://www.instagram.com/delusionsofgrandeurrecords/
Tags:
Delusions of Grandeur
,
Jimpster
,
Soul of Hex