Getting Down With Natasha Kitty Katt's Ghetto Disco – Label Mix Inside!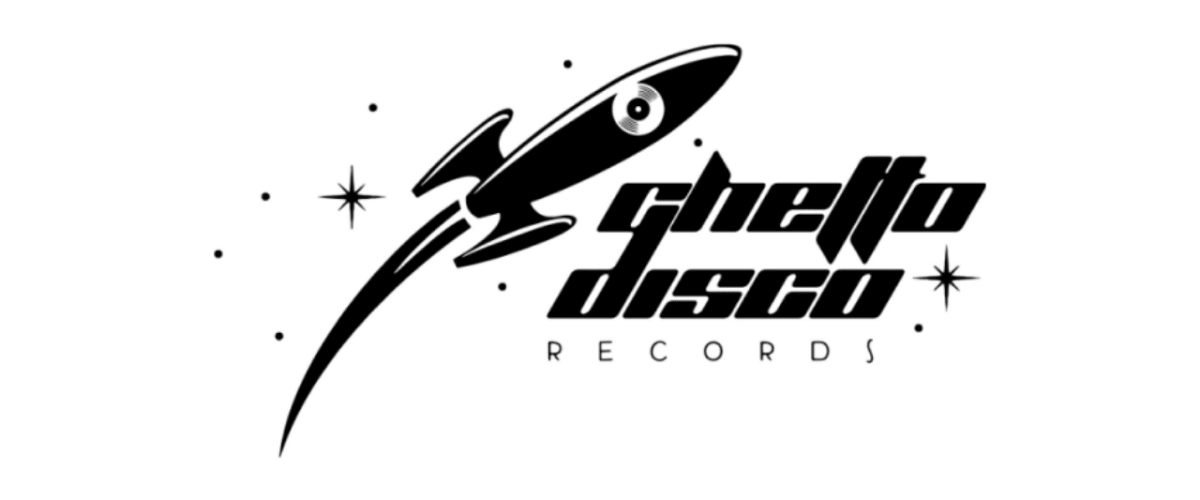 Getting Down With Natasha Kitty Katt's Ghetto Disco – Label Mix Inside!
Like what you hear? To help support LV Online buy us a coffee via Ko-FI. Click HERE
Natasha Kitty Katt has been a long time favourite here at LV online, indeed she did our first ever guest mix waaaay back in October 2017. Since then Natasha's rise has been somewhat meteoric with huge success as both a DJ and a producer.
As well as her own world hopping career she is behind the Ghetto Disco record label which has been gathering some serious pace over the last 12 months with a multitude of chart bothering releases. We have loved the output of the label from synth led space disco to funk infused house, disco edits and huge p funk inspired house cuts. Every release is unique and always loads of fun.
With a brilliant remix EP for Natasha's own ace Kosmic Oscillations EP from last year having just landed which you can check out more on HERE we though it was the perfect time to get Natasha in for a a chat about the background of the label and how it has all evolved. Natasha also put together a brilliant label showcase mix for us which you can check below and the full tracklist is at the bottom.
Hi there Natasha,
Thanks for speaking to us today.
Please can you tell us a little about your own musical journey to setting up Ghetto Disco Records and what was it that led you to launch the label?
Ghetto Disco originally started out as a radio show hosted by my dad and me. Every fortnight, I would ask different artists to put together a mix specifically for the show. This idea then developed when Serge Gamesbourg came onboard as a guest. He created edits specifically for the show, including our first release as a label 'The Cool, The Hip & The Square'. We recognised an opportunity to put out music from artists we love as well as have a platform to showcase my own work.
When you originally launched Ghetto Disco Records which labels provided you with inspiration on how you wanted your label to look and sound?
To be completely honest, the idea behind Ghetto Disco was just to highlight music from artists that I love. It doesn't have a one size fits all approach. If someone has good music and we like it, we sign it. I wasn't trying to emulate any other label. I'm terrible for always just wanting to do my own thing and if I believe in something creatively, I go for it.
Please can you give us three tracks released by the label which you would say are quintessentially Ghetto Disco Records?
Only three! You're not making my job easy… 🙂
1. Edgarrr! – Natasha Kitty Katt
This was one of my early reworks and has since become popular in Philadelphia in music circles! It embodies sci-fi, disco and everything that makes this track a signature of Ghetto Disco Records
2. Everything Is Anything – Mr Doris x Dazzla
This tongue and cheek track is everything we love at Ghetto Disco Records. Spoken word masterpiece on the current fucked up state of the world, with a funky bassline, what's not to love?
3. Foton – Antenna!
Antenna has fast become a solid Ghetto Disco favourite. The man is a production space wizard, bringing a modern vibe to retro sounds. If I ever get the chance to dance in the cosmos, it's Antenna's music that I imagine I'll be playing (alongside Dexter Wansel of course!)
Which 3 tips that you have learned while running Ghetto Disco Records are essential knowledge that you can pass on to any budding label owners out there?
1. Stay true to what you genuinely like.
2. Don't feel like you must sign everything, be selective and pick music that reflects what you are trying to convey.
3. GO FOR IT!
What would you each say is your proudest label moment to date?
Putting out the Kosmic Oscillations EP. It's my first solo release with all 100% original material on vinyl. This was a product of lockdown and gave me a real chance to dive deep creatively and express the different emotions I was experiencing.
What can you tell us about your most recent release the Remixes EP?
Kosmic Oscillations the remixes was created off the back of a competition in conjunction with my good friends, Only Good Vibes Music. They approached me about doing a remix competition and I was psyched about doing it. However, I didn't realise the standard of entries would be so damn good. What originally started out as a one-track winner to go on a compilation album, turned into a full 4 track EP!
1. Kosmic Oscillations (Antenna! Ghetto Disco Remix)
2. Kosmic Oscillations (Ali Aitken Remix)
3. Kosmic Oscillations (Dexter Jones Cosmic Glue Remix)
4. Kosmic Oscillations (Nite Owl Remix)
Buy EP here:
https://ghettodiscorecords.bandcamp.com/album/kosmic-oscillations-the-remixes
https://www.traxsource.com/title/1599011/kosmic-oscillations-ep
What are your plans for the label over the next 12 Months?
In my guest mix, I have included a few unreleased nuggets for the audience to enjoy. We have Jaycee Styles, John Dean, original material EPs from myself, Tommy Tangie, Mr Doris, Antenna! Nicky Hussey x Jamie Van Goulden Music and more.
I've also started a new video interview series for Ghetto Disco alongside Only Good Vibes Music. My most recent guest was D.C. LaRue and I've just finished interviewing the wonderful, above mentioned, Dexter Wansel. I also have Todd Terry lined up and a few other surprise guests.
More info on the DC Larue Interview HERE and the full interview is below.
Grab the EP from: https://ghettodiscorecords.bandcamp.com/album/kosmic-oscillations-the-remixes
For more info please check:
Natasha Kitty Katt Facebook: https://www.facebook.com/NatashaKittyKatt/
Natasha Kitty Katt Soundcloud: https://soundcloud.com/natasha-kitty-katt
Natasha Kitty Katt Instagram: https://www.instagram.com/natashakittykatt/
Natasha Kitty Katt Twitter: https://twitter.com/DJNattKittyKatt
Ghetto Disco Facebook: https://www.facebook.com/GhettoDiscoRecords/
Ghetto Disco Soundcloud: https://soundcloud.com/ghetto-disco-records
Ghetto Disco Instagram: https://www.instagram.com/ghetto_disco_records
Ghetto Disco Records Twitter: https://twitter.com/GhettoDisco
LV Disco Selectors 23 – Natasha Kitty Katt's Ghetto Disco – Tracklist
Pineapple Crush – Jaycee Styles
The Cool, The Hip & The Square – Serge Gamesbourg
Foton – Antenna!
Music Is My Life – Hotmood
Everything is Anything – Mr Doris x Dazzla
Spacewave – Natasha Kitty Katt & Tommy Tangie
Kosmic Oscillations – Natasha Kitty Katt
Edgarrr – Natasha Kitty Katt
Larry's Code – Natasha Kitty Katt
Cosmic Bitch – Natasha Kitty Katt
Rhythm Getaway – Da Hussla x Jamie Van Goulden
Electrifying – Natasha Kitty Katt & Tommy Tangie
Funky People – Tabaschek
Kosmic Oscillations (Ali Aitken Remix)
Master of the Moon – Natasha Kitty Katt & Dennis Probert
Tags:
disco
,
Ghetto Disco
,
natasha kitty katt