Hannah Holland talks about Sticky Heat, Ashley Beedle, her debut album Tectonic, composing film soundtracks and more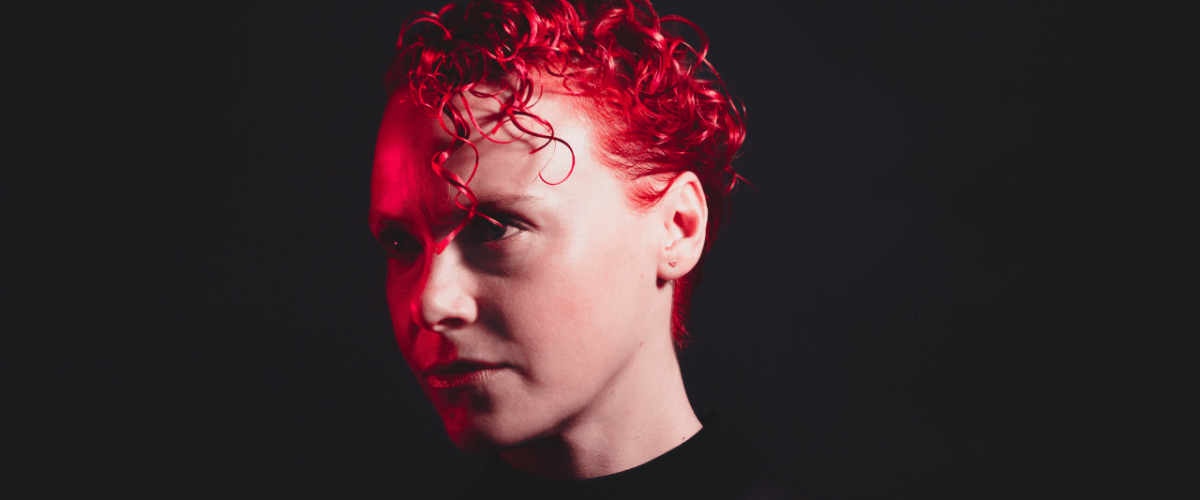 Hannah Holland talks about Sticky Heat, Ashley Beedle, her debut album Tectonic, composing film soundtracks and more
Like what you hear? To help support LV Online buy us a coffee via Ko-FI. Click HERE
Hannah Holland is a DJ, producer and label boss hailing from London and currently resident in Margate. Hannah has released with Classic Music Company, Crosstown Rebels and her own imprint Batty Bass. As well as her own productions Hannah has remixed Metronomy, Goldfrapp, The Knife and Planningtorock and has produced a number of celebrated film and TV soundtracks. Hannah's 2021 album Tectonic as been universally praised and has a raft of remixes on the way including a trio of dynamite remixes from Ashley Beedle.
Hannah is appearing on Friday March 11th at a Ukraine fundraiser at MOT London and on Saturday March 19th at Sticky Heat in Manchester.

Hello Hannah, many thanks for finding the time to talk to us today. How are things with you?
Things are good. Looking forward to a weekend of gigs, one of which is a fundraiser for Ukraine, this Friday at MOT London. And of course, excited for my upcoming gig in Manchester for Sticky Heat.
DJ, producer, label boss and soundtrack composer. How do you manage to find the time to do so much, do you have any tips or rules that you live by that enables you to do so much creatively?
It all feeds into each other, inspires each other and stops me becoming trapped in one thing, it keeps my creative brain alive. The biggest thing that helps me when I feel stuck producing music, is to go record digging, and discovering new and old music. Sure enough I'll always be straight back to my desk with fresh ideas.
As we now look to finally be coming out of the pandemic (fingers crossed), how has the last two years affected you creatively as a producer?
I feel so fucking lucky to have my own studio space, mainly due to moving out of London for a few years to Margate, an artist hub on the Southeast coast. I could be self-contained and get stuck into making music, channeling a lot of shit that was going on and delving into music I'd always wanted to but never really had time to focus on.
You recently moved into composing scores and soundtracks, with the 2020 soundtrack to Channel 4's Adult Drama and the score for the Electrician which is available on Amazon Prime. How do you approach producing these and does it differ your approach to producing an artist album?
Before we start the project a sound world is formed, which is constantly referenced. It can change during the process, but it's worked out beforehand. It's also a constant collaboration with the filmmaker. With my own work its entirely freestyle.
Last year was a busy year for you as a producer with the release of your debut artist album Tectonic, which has been followed up this year with the release of a raft of remixes from the album, notably by Ashley Beedle, how did this partnership come about and what was the inspiration behind both the album and the remixes?
Ashley and I met when I moved to Margate, he was a neighbour, we bonded over our London roots and shared a lot of music, collaborating on a few different remix projects, the biggest one being Ashley's remix of MAMA's Unmask Me on my Batty Bass label, championed by the late Andrew Weatherall.
The inspiration behind the reworks was to make more club orientated house mixes. I've just collaborated with Planningtorock, who has served up two amazing vocals for some of the album tracks, this EP will come out in March with a remix from the amazing Faff.
You're a leading figure across London's incredible underground electronic LGBTQ scene with residencies at nights like Adonis and at Dalston Superstore, how do you feel that London's scene compares to that in other cities and countries that you've played at?
I love London's scene because London in general is such a mixture of styles and culture. Fashion, art, and music all blend and it's super queer and punk rock. Queers in general around the world are part of a massive global family, which ever city you go to there's links. We look out for each other. Every city has its own style but yeah we are one big fam.
Outside of London you've played at some incredible clubs and festivals including Panorama Bar in Berlin and the NYC Downlow at Glastonbury. Over the years where have been your favourite places to play?
I've been fortunate to play all round the world, Serbia, Australia, Slovenia, Japan, New York, Ukraine, and I just feel really lucky to have been able to do it all.
Do you have a preference to your ideal type of gigs? Be it small underground clubs, or much bigger festivals and warehouse parties? And how do you approach playing in these different environments?
Completely depends on the crowd, big or small, if the energy exchange is fire then it will be electric.
Who over the years have been your favourite DJs to play alongside? Are there any DJs that you feel should be on everyone's radar?
I love playing alongside my long time DJ friends, The Carry Nation, Steffi and Virginia, Cormac, Dan Beaumont, all the Adonis crew, Kim Ann Foxman, Miss Kittin, Josh Caffe…I could go on! My fav recently has been OK Williams and Faff, ones to watch out for.
You've accomplished a huge amount over the past decade, what advice would you give to yourself when you first started DJing and producing, knowing what you know now?
It's an absolute long game, be true to yourself and hone your craft always. You never stop learning.
We're really looking forward to welcoming you to Manchester next month when you come down to play for Sticky Heat, for anyone coming to see you play, what can they expect from your set?
I really can't wait for this! Typically I move between the depth of house to bass bin odysseys, to techno rollers and everything in-between, I chuck in a bit of DnB if I feel like it, cementing my London origins.
That's been a great interview, thank you for taking the time to speak to us today.
You can catch Hannah on Friday 11th March at MOT in London for the R3 Ukraine Emergency Fundraiser. Full details and tickets available on Resident Advisor.
Then on Saturday 19th March Hannah heads over to Manchester to headline Sticky Heat's next party at The Carlton Club. Tickets are available on Skiddle.
Hannah Holland's Tectonic remix album is available now in all good digital stores.
For more info please check:
Hannah Holland Soundcloud: https://soundcloud.com/hannah-holland
Hannah Holland Twitter: https://twitter.com/hannahholland
Like this? Check out more on Sticky Heat here