Hector Romero Talks about Ayala & Abrao, Orianna, Def Mix, David Morales, Satoshi Tomiie, Louie Vega & NYC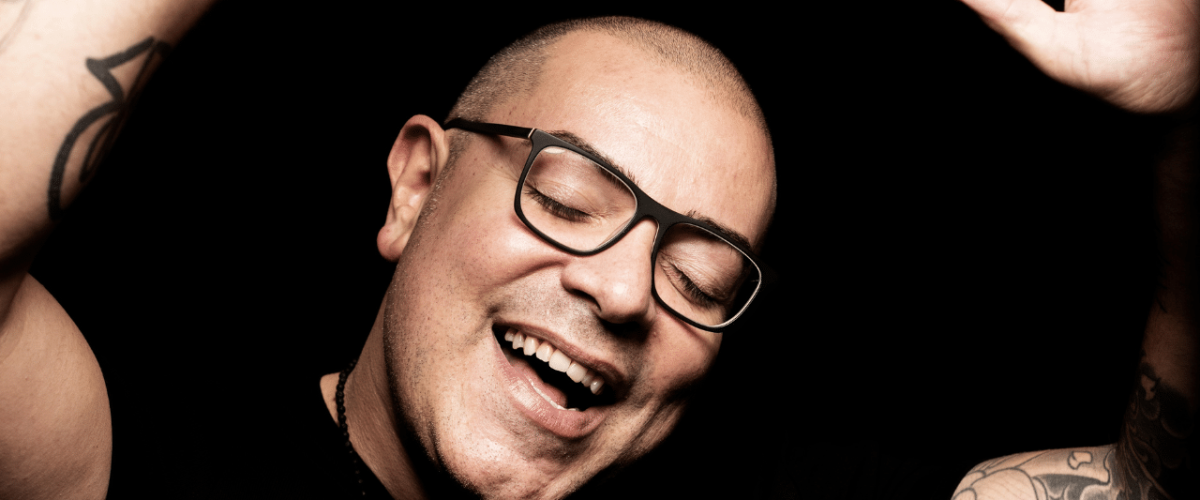 Hector Romero Talks about Ayala & Abrao, Orianna, Def Mix, David Morales, Satoshi Tomiie, Louie Vega & NYC
Like what you hear? To help support LV Online buy us a coffee via Ko-FI. Click HERE
An interview with the Insider for Le Visiteur
The term legend is bandied about often, but with Hector Romero it fits. Part of the Def Mix team from back in the day, playing alongside David Morales, Frankie Knuckles and all the greats, this master A&R man, true professional, and absolute gentleman, last year launched Orianna Records alongside Sony's Dusko Justic.
This week coming heralds the release of their next outing on the Latin label Ayala & Abrao's 'O Mestre Canoeiro'. The Insider had a chat with Hector for Le Visiteur ahead of the release about the label and his long and storied career.
As a teen in the Bronx in the late 80s, you started playing with records early. How old were you? How come you got into playing so young?
Yes, I grew up in The Bronx and which is the birthplace of Hip Hop. Growing up in the The Bronx you were either got into dancing, joining a gang, sports or DJing. I chose the latter and at the age of 13 I caught the bug to play records. Directly across the street from my house was a record shop called Harmony Records. I spent every afternoon in this shop buying and learning about new music. This is how it all started for me.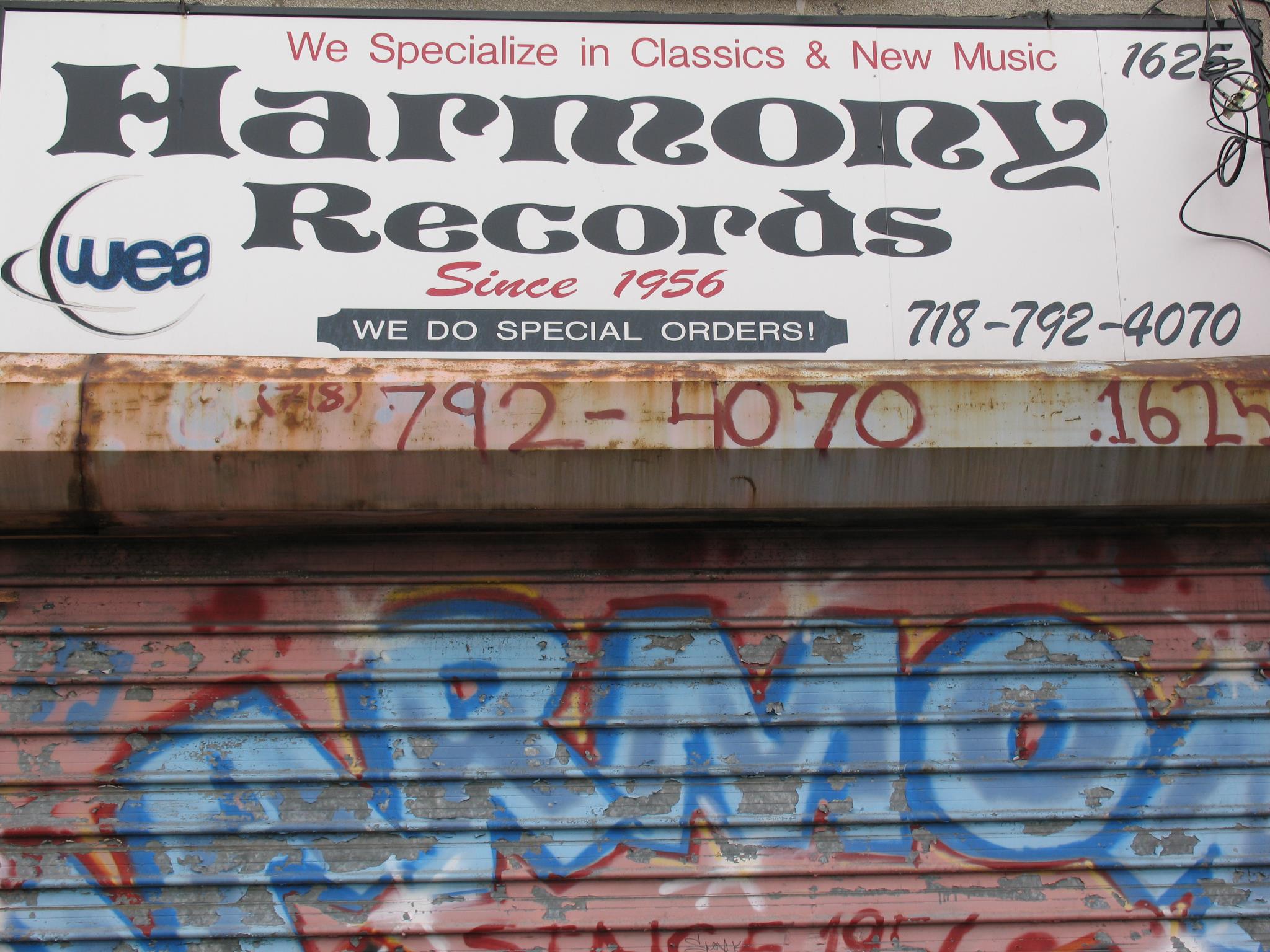 What stuff were you playing? Who was it that you were looking up to at the time that inspired the records you played?
It was first all about Hip Hop. My parents were very festive people and we had guests over the house almost every weekend. My father was in charge of the music, so I looked up to him as one of my first influences when it came to music. After a few years of playing Hip Hop I got into a sound that was sort of exclusive to the East Coast which was called Freestyle Music. This was around '84. Artists such as Nayobe, TKA, Noel, Cover Girls, Coro, and Judy Torres. Many early Freestyle Records were produced by Todd Terry and some early Louie Vega remixes were of Freestlye songs. Then in '85-'86 is when I got into Chicago House / Acid House and the rest is history.
You were known as 'Baby Hec' for a long time. Was it hard to shake off that tag? I guess it has a lot of fond memories for you.
Haha, yes that was my early DJ name that did take some time to shake but when I started to travel internationally, I was able to slowly ween off the name in the mid '90s. Although I worked hard on ridding that name, I now embrace it and have done some old school reunion parties under Baby Hec, mostly in The Bronx though! LOL!
When did you first start to DJ in clubs?
I started DJing in clubs in 1987 but I celebrated my 19th Birthday party at The Devils Nest in the Bronx. This was the club that Louie Vega started one of his residencies at in the mid '80s. It was as a great period in music in The Bronx.
Was this around the same time as Louie Vega was starting to DJ then? Did you cross paths in the early days?
Yes, this was around the same time, but we didn't cross paths at The Devils Nest. We crossed paths at a mutual record pool we were both members of called RPBC that was run by the late great, Eddie Rivera. Louie and I also crossed paths when I held a residency at the then famous Bronx night club called La Mirage. He would come from time to time to visit me and bring me exclusive and upfront productions on Reel to Reel. It was always a pleasure when Louie came to visit.
Playing at the Roxy and Save The Robots, must have been a huge buzz for you at back then. How did your first club gigs come about?
Those were 2 classic NY nightclubs, but Save The Robots was my favorite. It was one of the original after hour clubs in the lower east side of NYC. I played mostly on Tuesday nights and would have to go to work at Def Mix when I first started working there.
Fast forward – David Morales and Judy Weinstein got you on board at Def Mix is 94. How did you guys strike up a relationship? How did they hear about you?
In the early 90's I was a fan of Morales and went to hear him play every weekend at The Red Zone. We hadn't met yet, but it was the son of the owner of Red Zone, Eric Brahms that had the idea to team Morales and I to play together. Eric was a well-known NYC promoter that had heard about what I was doing in the Bronx, so he is the person responsible for introducing me to Morales. We did a Bank Holiday party at the Red Zone, and I was the guest DJ with Morales. Long story short, Morales loved the way I played that night and we hit it off. From that night forward I basically opened every NY gig for Morales. I was working at the now defunct Emotive Records doing 12" vinyl sales. After Emotive ended I was DJing around and opening for Morales and in '93 David asked if I would be interested in joining Def Mix to assist in the start of Definity Records. This is the label where we released Bobby D'Ambrosio Feat. Michelle Weeks 'Moment of My Life', The Boss 'Needin' U', MOCA 'Higher' and a few other hits. We had a really good run with Definity and this is where I learned everything regarding how to run a record label.
Were you involved at the beginning of Definity Records? What was your relationship over time with the label..
I was involved in every aspect of Definity, even choosing the name of the label and logo. I think back on how much freedom and trust Judy and David had in me. I pretty much signed most of the singles that were not produced by David or Frankie on Definity. They trusted my ear.
You have veered towards the A&R side of the business in addition to Djing. Did try your hand at producing and what did you do?
I accepted the fact that I didn't enjoy being in the studio. I still try from time to time but it's not my thing. I always tell young DJs that not every DJ has to be a remixer producer. There are many other ways to break into the music business. I totally get it that it's a natural progression for a DJ, but I always say don't force it. My lane was in the background, administration, putting projects together, signing material, speaking with my lawyers, distributors and making connections for collaborations come together. So yeah, I'm considered the collaborator amongst my peers.
I know you are very active these days as a DJ. Where have you played recently? Do you have some regular gigs that you play at?
DJing is my true first love and passion, even to this day. During the pandemic when gigs came to a halt it really affected my mood. No traveling, no interactions with crowds was a lot to accept. Fast forward to December 2021 the phones are ringing again for bookings and it's slowly getting back to some normalcy. I just returned from a weekend in Milan which was a lot of fun. There's also a new club called Musica opening in NY, January 2022 that I'll be playing at often so that's exciting for me.
Musica NYC Facebook: https://www.facebook.com/musicanyc
What kind of vibe do tend to play, always house or do you stretch across the genres?
I've always been known to mix genres together, well at least House Genres. I even compiled 2 compilations a few years ago on Nervous Records called Weaving Genres Vol 1 and 2.  I get bored playing just one style of House all night. I love to mix some Deep House, with some Techy stuff, Vocals with Tribal / Afro sounds etc… The fun part of that is making it feel and sound seamless.
You worked with the great Satoshi Tomiie setting up his SAW Recordings. Are you still involved there?
That was great to upstart SAW with Satoshi. We released some great forward-thinking music. While at Def Mix Satoshi and I were considered the 'Black Sheep' of the family because he and I loved other styles of House and were also very into Progressive House in the late 90's. Satoshi and I had the idea to start SAW and with Judy and Morales' blessings we started the label. To this day I'm co-owner of SAW. We've not shut it down, but we are not active. Pre digital we sold thousands of 12" vinyl. Our first 2 releases on SAW were huge for us and when we signed Chab 'Closer To Me' it became an international hit that sold really well. It was a good run!
How did your relationship with Sony Music begin?
The Vice President of Marketing for Sony Music Iberia is a good friend of mine. His name is Dusko Justic and he's originally from NY. We played some gigs together and he was a big supporter whenever I played in NY. We always kept in touch, and he even reminded me recently of a conversation we had over 15 years ago about starting a Latin Electronic label. Time passed and I became very involved with Def Mix, he moved up in the ranks at Sony and was eventually sent to London to look after Sony's Latin repertoire in Anglo speaking countries. He's been and still is very successful at accomplishing the task that was asked of him. A couple of years ago he proposed the idea to his boss Afo Verde (Chairman and CEO of Sony Music Latin Iberia) about the possibility to create a label under the Sony umbrella for new and upcoming talent in the world of Latin Electronic. He eventually got the blessing to do so, he contacted me about the A&R position and here we are.
What is the concept and vision of Orianna?
Orianna is a Latin lifestyle label focused on delivering organic electronic and experimental music. A label that will be home to local talent from Central & South America, the Caribbean, Spain, and Portugal; to showcase the true spirit and the ancestral roots of Latin culture. We want to be one of the leaders in the Latin Electronic genre and help build a family of artists, producers, and DJs to hopefully take them to the next level in their careers.
The label has been going for just a year and you are already 33 releases deep. That's a pretty fierce schedule. You must have a lot of great music in the stables..
It has been an intense release schedule this year. Along with Dusko we've been working hard scouting new material to keep a strong release schedule. We've also expanded by bringing in a marketing team to help us get the word out about Orianna.
How do go about sourcing new artists and new music for the Orianna?
Originally, I reached out to many of my peers in the music business to let them know about Orianna but then I really had to dig deep and learn a little more about an entirely new world of music producers that were making Latin Electronic music. I personally spend a lot of time on Spotify, iTunes, Soundcloud, and other platforms scouting for new material. Now that things are opening a little more, I hope to go out more often and listen to artists play live at showcases.
Ayala returns for his second release with you. Tell is about a little about him and how you guys got together?
During my many years of traveling to Italy I became friends with Francesco Tarantini aka Ayala whenever I played in South Italy. We basically hit it off right from the first time I met him which was about ten or so years ago. He was producing tracks that worked well for me in my sets. We eventually did some remixes together. When I started at Orianna I knew Ayala would be able to deliver music that would fit our sound. He knew our vision and our sound, and he delivered.
O Mestre Canoeiro is the latest release on Orianna. It's a beautiful Latin, Balearic/ folk vibe. Tell us about the story in the music.. 
O Mestre Canoeiro is a metaphor of life. Life goes just as water goes sometimes you have to guide the canoe in rough water, sometimes it's the water that carries you, sometimes the canoe tips.
A tougher remix of this for the club would be ace. Do you have plans for this?
We won't rule it out but any remixer we choose must know how to handle and keep the integrity of Abrao's beautiful vocal performance.
You seem to have a great online presence at Orianna with your playlists. I guess is important in the age of Spotify to be present there. What are your thoughts?
There is no denying that we focus on playlisting. Spotify, Apple Music are the new Radio stations. Orianna was not started to be the 'cool new' DJ label on the block. I say that with much respect to our DJs as it's with their support that Orianna will grow. At the same time, we want to release music on the label that caters also to a world-wide audience. An audience that streams and consumes music.
What plans do you have for Orianna in 2022?
Showcases! If we are able, we want to finally put on some events and showcase the vast number of talents on Orianna. Artists such as Sinego, who is our # 1 artist, are visual artists that do well in live settings. We also have Mougli & Black Mambo who are amazing at playing live. Then we have some amazing DJ Producers on the label such as Ayala, along with Leo Guardo, Ulises, Jose Solano, Alejandro Molinari, Yamil, G.Zamora, Hotmode, Carla Valenti and Manybeat. I think we would put on a killer showcase that I would be proud of.
You have been in this industry for a long time from grass roots level all the way up. What advice would you give to young people who want to achieve longevity in the music business these days and what values do you think are important to maintain?
Consistency is rule #1. You must be consistent and passionate to make it. Personality is another aspect. No one wants to work with an ass but if you're talented and have a great personality, doors will open for you.
You strike as a big family person. How important is that aspect in your life?
It's everything! I want those that I surround myself with to feel like they are part of a team / family. I like to make people feel included and that's all Dusko and I want for Orianna is to build that family of talented artists on the label.
You seem to be incredibly active with your projects, what do you do when you want to relax?
Dusko introduced me to meditation about a year ago. I'm grateful to him for making me aware to slow down and breathe. Now meditation is part of my daily routine, and it has helped me immensely.
I also have a wife that appreciates what I do but is not involved in the music business. It's great to detach and talk about other things when we are together.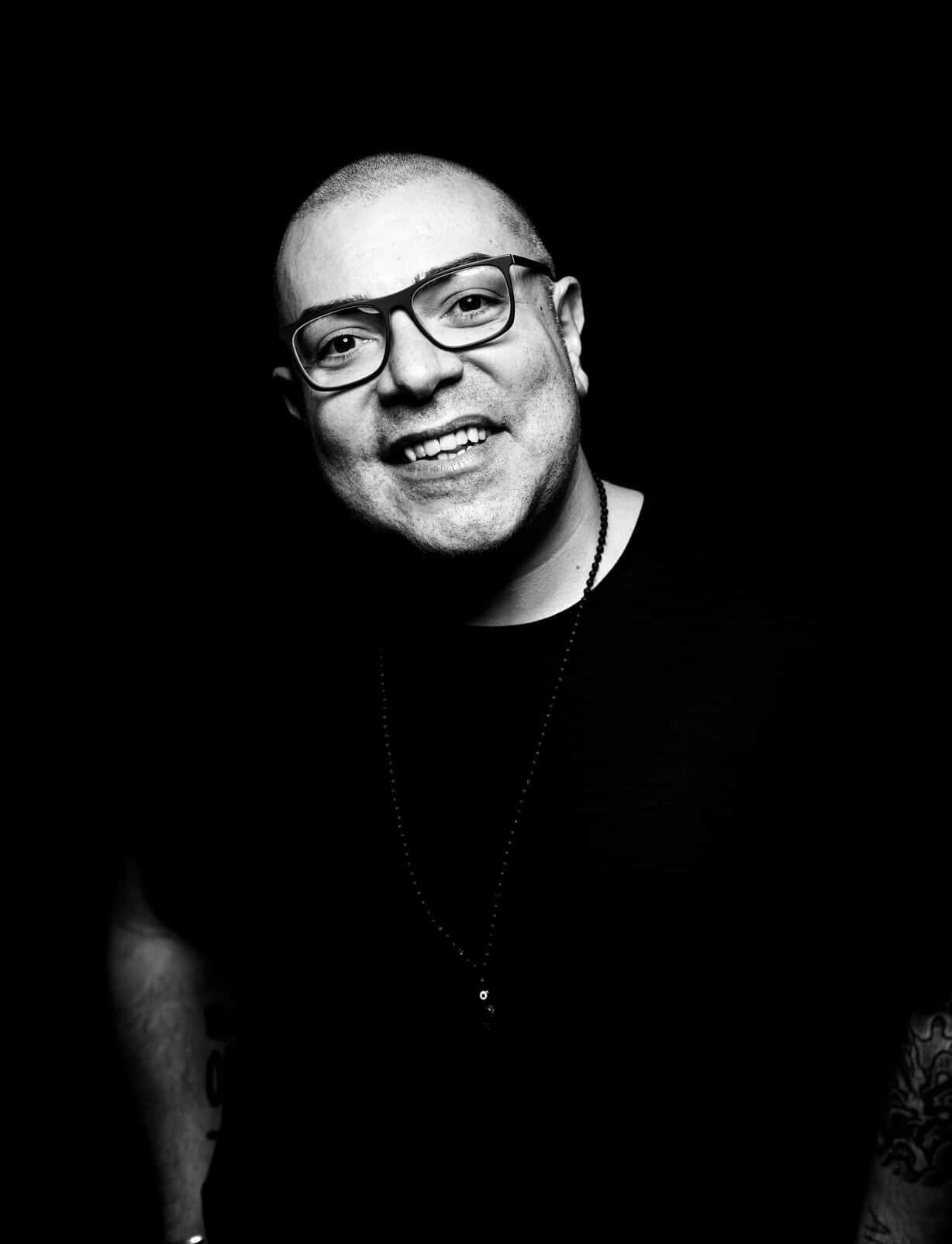 Hector Romero
You have devoted your life to music. If you didn't end up working in this industry, what do you think you might have done?
I'm a 'Lifer' in the music biz. I really don't know how to do anything else. When I was young, I loved baseball and when I started High School, I tried out for the baseball team, but I didn't make it. From that point on is when I got involved in music. Sometimes I wonder had I made the team and pursued baseball what might have happened with my music career. I guess we'll never know but I'm sure as hell happy that I found music.
What's the best piece of advice anyone has ever given you?
My dad said to me once, 'Pick your friends wisely. You will be judged by the company you keep'.
Hector Romero, thank you for your valuable time.
You can grab Ayala & Abrao's 'O Mestre Canoeiro (club Mix) via: https://www.beatport.com/release/o-mestre-canoeiro-club-mix/3571793
For more info please check: 
Hector Romero Facebook: https://www.facebook.com/hectorromerony
Hector Romero Instagram: https://www.instagram.com/hectorromero/
Hector Romero Twitter: https://twitter.com/djhectorromero
Orianna Records Facebook: https://www.facebook.com/OriannaMusic
Orianna Records WWW: https://www.orianna-music.com/
Tags:
David Morales
,
Def Mix
,
Hector Romero
,
Louie Vega
,
Orianna Records
,
Satoshi Tomiie