Junktion talks about his 'Tribute' EP, creating Disco with a wonk, Fouk, Outplay, Razor-N-Tape and Heist Recordings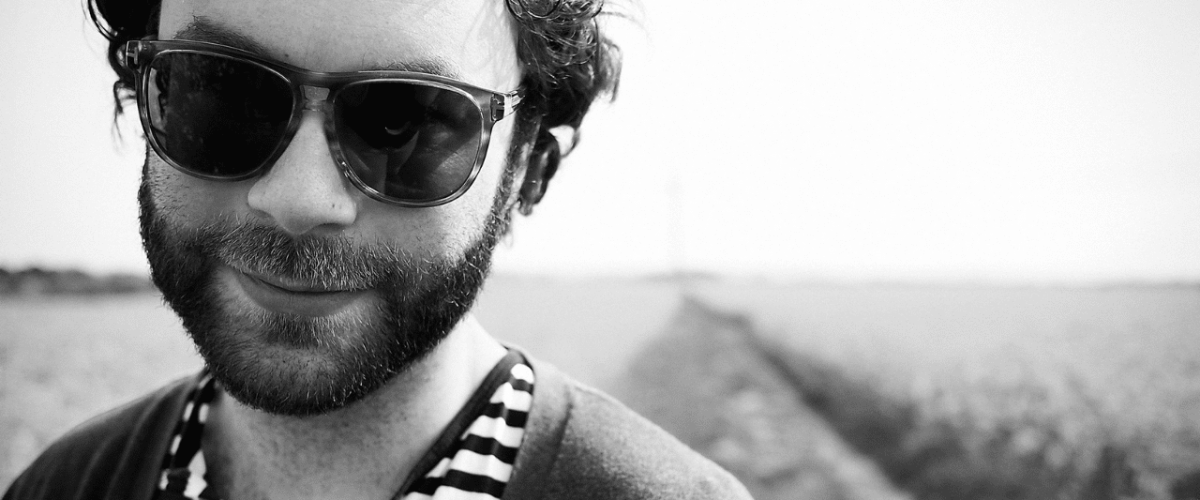 Junktion talks about his 'Tribute' EP, creating Disco with a wonk, Fouk, Outplay, Razor-N-Tape and Heist Recordings
Like what you hear? To help support LV Online buy us a coffee via Ko-FI. Click HERE
Junktion has been a long time favourite on the pages of Le Visiteur since well before the current incarnation of the blog, while his work as half of Fouk is very well loved by our readers. His latest EP 'Tribute' see's him take those twisted disco undercurrents which permeate the underground house cool of the Fouk releases and bring them front and centre. It's a brilliant EP!
We premiered I got Somebody from the EP last week and Junktion also stepped up to the LV Selectors decks and laid down a disco tinged selection for us. Check it out below and please jump over to Soundcloud and give it a share and help us spread the Junktion love. You can also check out more on the mix including the full tracklist HERE.
The insider spoke to Junktion for Le Visiteur and talked about all things Tribute, Fouk and Outplay as well as chatting about Razor-N-Tape, Heist Recordings and loads more.
How have you been these last two years? Did you continue making music through the pandemic? What were your circumstances?
I've been adjusting, and still am, to the switch of not being on the road and making peace with that, coupled with my family life picking up a lot of speed with my wife and son.
While I've been making a lot of music with Daniel for Fouk, it was difficult to find the time to be creative on my own for Junktion. To be honest the whole pandemic happening has made me evaluate what is important in my life and what goals I want to set for myself. Can't say it has been easy but it's a work in progress..
What's happening in the night scene where you are. Are clubs and bars running as normal?
No, it's not running normally at all and I don't see it happening until much later after the winter (hopefully sooner than later). I just hope that the clubs and bars will survive another round of lockdowns, but it's looking pretty grim I'd say.
This week we hear that The Netherlands may potentially be locking down again. Does that seem to be the case?
Yes that is the case unfortunately. At least there are a lot of restrictions back in place which means that clubs and bars are almost impossible to keep open. Right as I'm answering this question I hear our government warning that they won't shy away from another full lockdown. I know it's for a good cause and we all have to do our part, but it has been so hard on the creative industry (and so many others) that it's disheartening really.
As one half of Fouk, how would you differentiate the sound of Fouk versus that of Junktion?
Funnily enough I find it sometimes hard to distinguish haha. With Fouk we have this type of workflow which is pretty centered on keys, and I think on my own I make slightly more wonky choices when working on Junktion productions. So it's probably Fouk without the signature Fouk style keys!
Did Junktion start before Fouk?
I started with Junktion in its current disco/house form a few years before we started Fouk. If you take all the trance stuff I did into account, which I did under the same name, I started with Junktion in the early 2000's.
There's a group of you in the Netherlands that have a certain 'wonk' in your productions, and I mean that as a compliment! Fouk, Junktion, Frits Wentink, Nachtbraker… You've all got this wild card twist to your work. Is there something in the water there?
Thanks, I love that description. Maybe it's a Dutch cultural thing: the Dutch are masters in creating all types of rules and regulations (hooray for Dutch bureaucracy), but at the same time I think that the Dutch have a problem with following those rules: "whatever, that doesn't apply to me!". Maybe that wonk is an expression of that.
Let's talk about Outplay the label. It came along to house both Fouk and Junktion releases right? When did it begin exactly?
Yes it was first a chance to release our own work in a way that we had the most control over the end product. It began in 2013 and we have been releasing our own music at first. When we started doing vinyl, we did digital only, it really started to pick up! And later on other artists joined as well.
What other artists have you had on Outplay?
We've had some pretty dope artists join us for a release over the years: Loz Goddard, Laurence Guy, Clive From Accounts, Cleanfield, Harry Wolfman, Scruscru & Meowsn'. All with their own unique sound we've been lucky to have them being part of our journey.
Check out our releases on Bandcamp here: https://outplayrecords.bandcamp.com/
Do you have a particular brief or policy when it comes to selecting artists/ tracks for the label?
Originality in composition and production quality has to be on a certain level we deem ready to release, or at least that with a few bits of feedback, it can be brought to be ready for a whopper of a release. It's difficult to describe as we do a lot by feeling.
What plans do you have for the label in this coming year? Have you got your eyes on any particular artists?
We have a super cool release coming up after Tributes EP by "Sofatalk & XL Regular", they're from Italy and make really dope jazzy music!
As Junktion, you've put out music on Times Are Ruff, Sleazy Beats, Razor-N-Tape, and Broken District, as well as your own Outplay. Razor-N-Tape sounds like an excellent fit for you. Tell us about that release a little?
How did it do for you?
It's such a cool label and over the years has become a staple of quality in the genre. We got in touch through social media and started talking about a possible release. Aaron and Jason are super cool guys! I made the tracks specifically with the label in mind and I would say maybe it's the most "edit" style release I've done.
The release has done really well since it first came out in 2015 (wow that long ago already!) and has had a couple of represses, which I couldn't be happier about!
Has Junktion ever released on Heist? Is this something you would like to do?
No I haven't done a Junktion release on Heist. It would definitely be cool to do, but I'd need to produce something top notch as they're super picky, which is good of course!
The bonds seem strong with Heist. When did you all first meet? How did you all get together?
We first got in touch through social media back in the day and over the years have met and played together quite a few times. After our first release on Heist, they booked us for a Heist Night at the now gone Studio 80 club in Amsterdam, we played in the packed second room all night long to a very happy crowd! That was one of my first proper DJ experiences and it couldn't have started more with a bang than that night, I was super nervous though haha.
After that we kept in touch and met over the years and Lars & Maarten have provided us with a lot of advice on multiple aspects of the music business and productions. We're super grateful to be part of the Heist family!
Are there other labels that you'd like to collaborate with perhaps as Junktion?
Difficult question actually, if I would have new tracks ready right now I'm more inclined to be doing something for labels I've released on previously instead of finding another label. Why keep looking elsewhere if where you're at is great?
The Tributes EP is a fine example of what Junktion does best. It's the first since 2016. How come you've been away so long?
After the Fouk project really took off in 2015, time for my own Junktion production simply became really limited, also other aspects of life became more time intensive so I had shelve the project for a bit.
Grab the EP here: https://www.deejay.de/Junktion_Tributes_EP_OUPLW014_Vinyl__985458
You seem to have an ability to blend house and disco in a very unique way. Is it your intention to do this? or do you just play and see what happens?
I'm glad to hear you think it's unique! I just start up with a beat, use a sample or play a few chords and see what happens. Of course, I have a certain workflow, I have all the building parts and bits to make the "Junktion" sound so to say. But I think it's a pretty organic process overall. I like messing around and creating "happy accidents" which sometimes make for great results!
Tell us about the sentiment behind the title of this new EP and talk us through the tracks a little.
It's a collection of tracks that I have made over the years that didn't get released earlier. I don't know why, it's not that they weren't "good" enough. I just kept them close to my chest for a while.
'Just A Disco Thing' started out as simply, just a sampled disco thing haha. In the end it evolved into something else with the roaring synth line and stomping energy. I made 'Real To Me' a couple of years ago and we have been playing it a lot in our Fouk sets. It always works on the floor with the stomping kicks, the breakdown and the vocal drop. 'I Got Somebody' was also conceived a few years back and I remember starting out with all these loose samples and playing around with them. Couple that with the Moog Sub Phatty, which I still use a lot, and it turned into this disco house thing. 'Tribute' is the most recent of the four, I love the dreamy feel of it, and its most musically satisfying of the four tracks for me personally. Maybe it's also because it uses a lot of my own synth work instead of samples.
With your label and production work you must be crazy busy. What do you do when you're not making music?
Enjoying family life with my wife and son. I read a lot as well. Not too high brow haha, I'm a huge fantasy / sci-fi nerd. The bigger the book the better, I love the feeling of losing myself in a different world created by the author. Some of the books I've read multiple times, they're like comfort blankets in a way. I'm also a big movie fan, so when I find the time in between things…
I used to be a graphic designer and I used to draw a lot, but sadly I haven't found the time to do that lately. I still do the designs for Outplay though, so I get to keep that part of me occupied for a little bit.
Do you have a favourite album you like to listen to, to relax?
I still listen to Thundercat's album Drunk a lot. And a lot of Jamiroquai from back in the day, warm memories..
Do you have anything else in the pipeline we can look forward to?
Not at the moment, but with Fouk we're always busy so most of the energy goes into that. Maybe I'll start another "New Franklin Theory" EP, as I really enjoyed making Chemical Boogie!
Hope we get to see you in the UK soon. Thank you for your valuable time!
Yes I would love to be back in the UK, last time was just before the lockdowns happened in March 2020. We used to go to the UK all the time and I miss it! <3
Thanks for having me!
Grab the EP from: https://www.deejay.de/Junktion_Tributes_EP_OUPLW014_Vinyl__985458
For more info please check:
Junktion Facebook: https://www.facebook.com/junktionmusic
Junktion Soundcloud: https://soundcloud.com/junktionmusic
Junktion Twitter: https://twitter.com/Junktionmusic
Outplay Facebook:  https://www.facebook.com/outplayrecords/
Outplay Soundcloud:  https://soundcloud.com/outplay
Outplay Instagram:  https://www.instagram.com/outplayrecords/
Outplay Twitter:  https://twitter.com/outplayrecords
Tags:
fouk
,
Heist Recordings
,
Junktion
,
outplay
,
Outplay records
,
razor n tape