LV Disco Selectors 33 – Junktion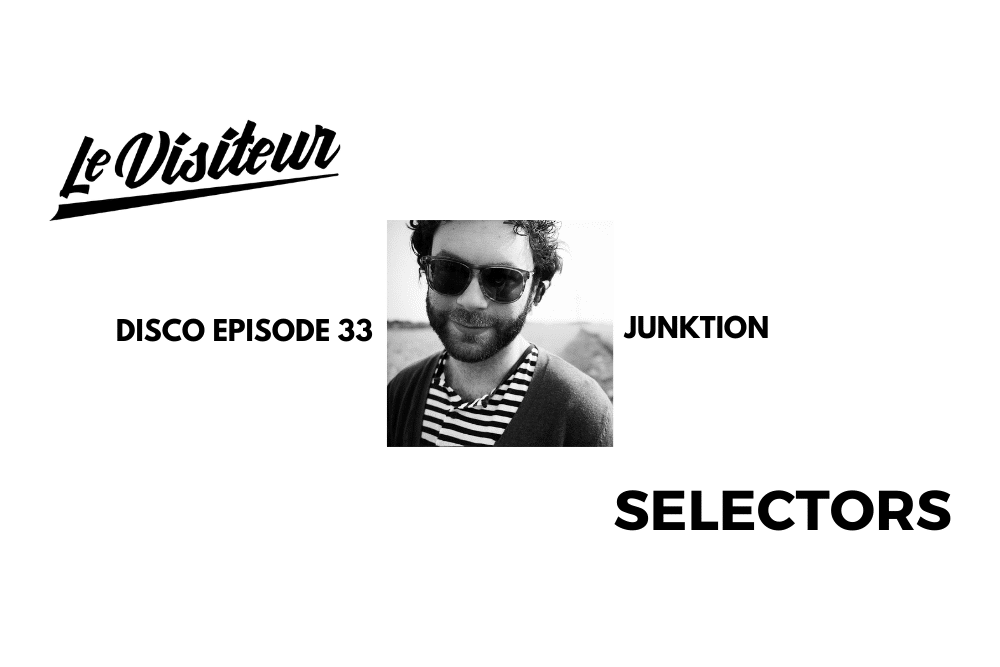 LV Disco Selectors 33 – Junktion
Like what you hear? To help support LV Online buy us a coffee via Ko-FI. Click HERE
Outplay co-label boss Junktion has just delivered an outstanding four track EP Tributes. Taking a slight side step from his usual classy deep house output this one is infused with a real disco know-how, perfectly showing the depth of his music knowledge. We premiered 'I Got Somebody' from the EP which you can check below and you can check our review of the EP HERE.
We have a full interview incoming with Junktion next week, in the meantime we asked him to delve into his collection and pull together some of his favourite disco edged tracks into a mix for us. As always he delivered a rather brilliant mix.
We also had a quick chat with him about the mix below.
Q1: What can you tell us about the theme of the mix and what are some of the key tracks for you? 
The overall theme is disco, but it's the disco I've been loving now and over the year. There are some classic disco tracks and modern classics in there! Key tracks for me are "Nu Genea – Marechià", insanely catchy Neapolitan disco! "Mad Honey – Upward Bound", love this modern slice of disco on Space Grapes. Was sold out last year everywhere but managed to grab the repress. "Hard Drive Library – Queen", I snuck in a slightly more stomping loopy disco track from Gloria EP on Pomme Frite Records into the mix. Just bought the vinyl, love this! "Island Times – Together", been playing this one on Fatty Fatty Phonographics for a while now, the bass line is killer and I love the synth lead! And of course two tracks from my Tributes EP: "I Got Somebody" and "Real To Me". I do know for sure that if I made this mix on a different day the track list would be very different, there's so much good music to choose from!
Q2: How does the style of mix here compare to how you would approach a live DJ set?
Compared to a live Dj set this one contains a lot less house or house minded tracks. I love to mix it up on the dance floor I can't resist the oomph of the right house tracks!
Q3: Which other artists DJ mixes do you find yourself coming back to time and again and do you have a favourite that you gravitate towards?
Mr Scruff, MCDE and Laurence Guy immediately come to mind. All are really good Djs, but to name a mix: I've listened to MCDE at Boiler Room London from way back in 2013 so many times. And I'm sure a lot of you have as well haha!
Grab the EP from: https://www.deejay.de/Junktion_Tributes_EP_OUPLW014_Vinyl__985458
For more info please check:
Junktion Facebook: https://www.facebook.com/junktionmusic
Junktion Soundcloud: https://soundcloud.com/junktionmusic
Junktion Twitter: https://twitter.com/Junktionmusic
Outplay Facebook:  https://www.facebook.com/outplayrecords/
Outplay Soundcloud:  https://soundcloud.com/outplay
Outplay Instagram:  https://www.instagram.com/outplayrecords/
Outplay Twitter:  https://twitter.com/outplayrecords
LV Disco Selectors 33 – Junktion – Tracklist
Inner Life – Make It Last Forever
Midnight Magic – Beam Me Up
Mad Honey – Upward Bound
Nu Genea – Marechià
Devine Situation – Born Again
Pasteur Lappé – Na Real Sekele Fo'Ya
El Coco – Coco Kane (Nico Lahs Edit)
Hard Drive Library – Queen
Gary's Gang – Let's Lovedance Tonight (Danny Krivit 7" Edit)
Island Times – Together
Junktion – I Got Somebody
Marc Roberts – Whiskey Dangers
Junktion – Real To Me
Tags:
Deep House
,
disco
,
disco house
,
Junktion
,
Outplay records